Genre: Horror
Premise: A long-forgotten killer from the 1940s reappears in the present day to wreak havoc on a small town.
About: Blumhouse ain't stopping any time soon. The business savvy Jason Blum realized that we haven't created an iconic slasher movie monster since the 80s. And why wouldn't you, seeing as you can milk over a dozen movies from a memorable antagonist. "Sundown" is written by Roberto Aguirre-Sacasa, who scripted the remake of Carrie, and has also written on the TV shows "Glee," and "Big Love." The film will be directed by Alfonso Gomez-Rejon, who directed some episodes of American Horror Story, as well as Black List script, "Me & Earl & the Dying Girl" (cancer is in, baby! Producer: "I love it. When the hero saves the girl from the terrorists in the end? One of the best climaxes I've seen all year. Buuuu-ttttt, is there any way we can add more chemotherapy?"). In classic Blum fashion, the movie will star a bunch of unknowns. ☺
Writer: Roberto Aguirre-Sacasa (inspired by the film by Charles B. Pierce)
Details: 100 pages (2/25/2013 draft)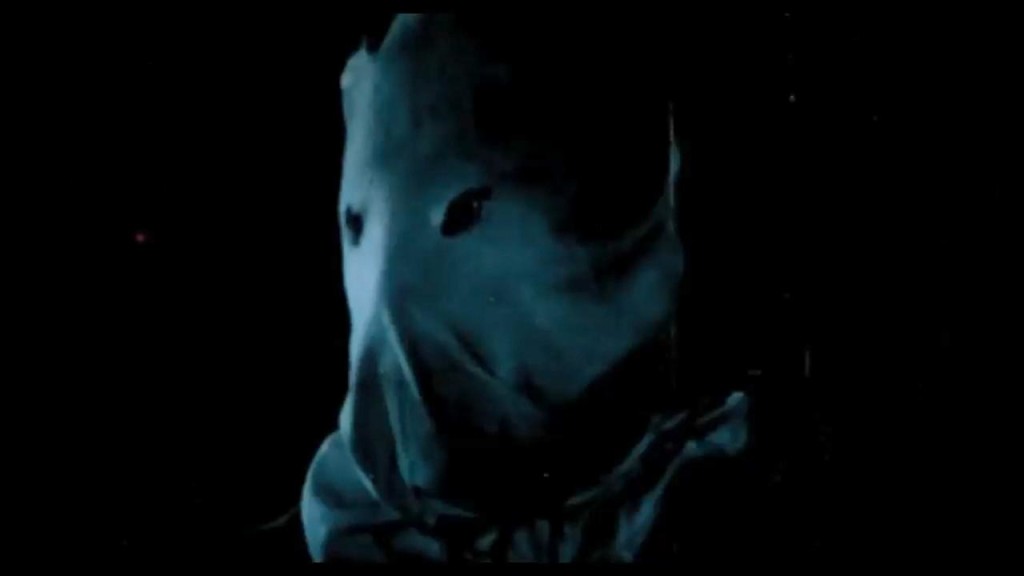 Don't know much about this one other than that it's a Blumhouse Production. Typically, I don't review horror scripts unless they're for Amateur Friday (where a lot of them seem to win the slot). But since Blumhouse so rarely misreads the public, it's important, if you're writing horror, to pay attention to whatever this guy does. Cause whatever he's doing is setting the trend. Until someone else comes along at least.
Get your note pads out, because "Sundown" has one of the more needlessly complicated setups I've read in a screenplay. The story takes place in a town called Texarkana, which is a "double town," split on the border between Texas and Arkansas.
Over half a century ago, in 1946, there was a series of horrific murders by a serial killer who wore a bag over his head. The man, who was never caught, was dubbed the "The Phantom Killer." Flash-forward 30 years, and they made a movie about the murders, which became a cult hit. Now, every year in Texarkana, they show the movie all over town so people can freak out about their town's very own ancient serial killer.
We'll put an asterisk by "ancient" because it's now present day. And when two teenagers, Cory and Jami, drive to a secluded area to do what kids in cars driving to secluded areas do, they see a man standing by the car WITH A BAG ON HIS HEAD!
We're not sure if this is in protest to the new Los Angeles law that requires you to buy paper bags for your groceries or not.  But whatever the motive, the bagged one pins Cory down and rapes him while repeatedly stabbing him. He makes Jami turn away, so neither she, nor we, can see what's happening. But we can hear it. And our surly imagination is much worse than whatever's happening behind this chick's face.
While Cory doesn't make it, Jami is somehow able to escape the killer, and the next day, the town goes into full-on Freak Out Mode. Is this a copycat killer performing a one-night thrill kill? Or is The Phantom Killer back!? And if so, how is he back? He'd be, like, 90 years old by now. Is he going to kill people with his acid reflux?
Long story short, our killer keeps on killing while Jami becomes a little investigator, researching all the murders dating back to that first fateful kill. As she slowly puts the puzzle pieces together, she thinks she knows who the killer is. But is it too late? The killer may have one last big kill in him before going into hibernation for another 70 years.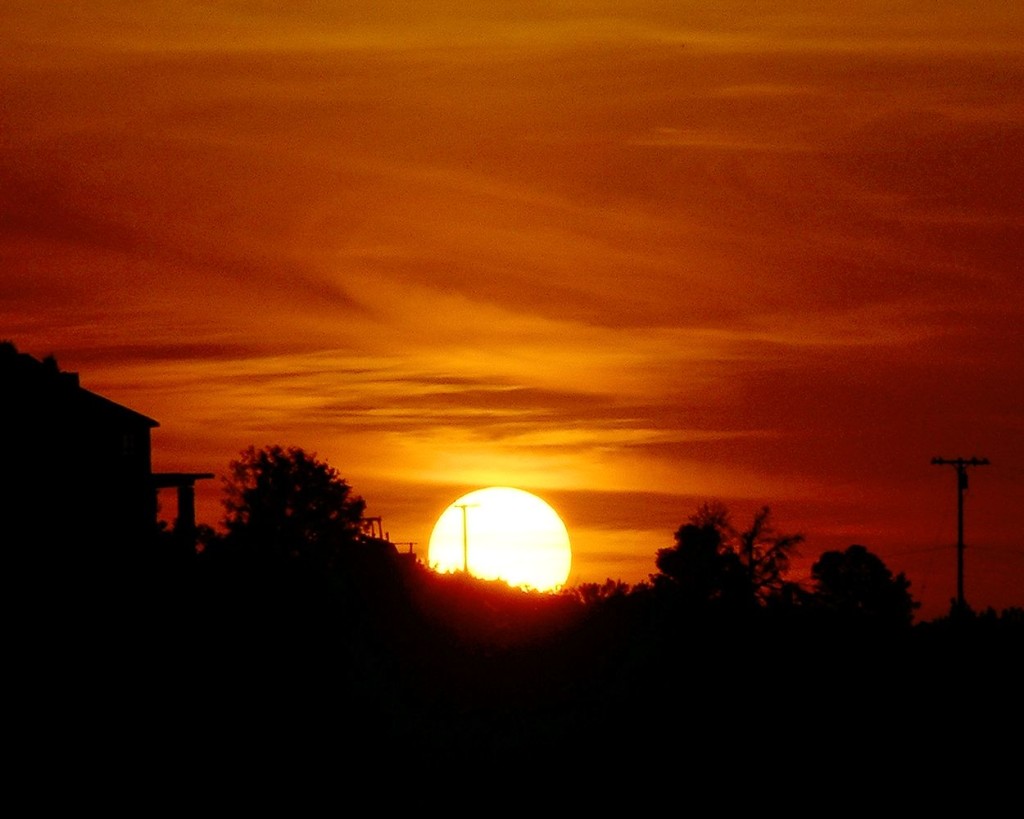 The enemy!
The Town That Dreaded Sundown should've been dreading its overly elaborate setup. There is a lot of information given to us in the first act that could've easily been summarized as "the killer's back."
A serial killer in the 1940s. A movie about those killings 30 years later. A complicated border town with two mayors. All that stuff would've been cool IF IT ACTUALLY MATTERED. But if you never mentioned any of it, we'd still know exactly what was going on. Psycho Freak who's pissed about the paper bag grocery law is killing people and he needs to be stopped. 1940 doesn't need to tell me that.
The irony is that once you get past that first act of exposition, the story becomes blazingly simple. A slasher is killing people. Our hero is trying to figure out who he is. Which meant for the next 50 pages, I was consistently 30 pages ahead of the writer.
Here's the thing. Horror movies are all the same. They're broken down into a few different categories (slasher, ghost, monster-in-a-box), but once you know which one you're watching, the movie becomes incredibly predictable.
For that reason, you want to take whatever's unique about your idea, and infuse that into the plot as much as possible, since that's the only opportunity you have for making your script different. If your horror movie takes place on a pig farm, for example, I better not see a garden variety slasher flick. I should see horror where pigs are involved in various ways.
So here, I kept waiting for this double-town thing to work its way into the plot. Or this 1940s stuff. And the 1940s stuff does peek in every once in awhile. Maybe, for instance, the killer could be the son of the original #1 suspect in the killings. But in the end, nothing surfaced from that first year that affected the plot. It was still a killer with a bag trying to kill people.
Why not create friction between the border towns to begin with? And then this serial killing thing starts and each mayor has a completely different idea on how to tackle the problem. This causes a lot of conflict between the mayors and the towns. Maybe one of the towns is poorer, so the assumption from the richer town is that the killer must be from the "degenerate" side of the tracks.
You know what, if you really wanted to add some tension, why not set this on the border between the U.S. and Mexico. Now you can really explore some crazy shit.
As far as the 1940s stuff, I'm not sure placing the original killings in the 40s was the best thing for the movie. It's too far in the past for us to believe that the same killer could return. If you changed the original murders to the late 1970s, now it's conceivable that the original killer could be back. Again, 1940s sounds cool cause it's so long ago but you can't put "cool" things in your script if they don't serve the story in an interesting way. Every choice you make must serve the story.
That's not to say "Sundown" was bad. It had some really good scenes. The early scene with Corey getting raped while we stayed on Jami's horrified face, looking in the other direction, imagining what was happening behind her – that was good stuff.
One of the most important things about being a horror writer is knowing when to show something and when not to. Sometimes, not showing is infinitely scarier. I'd go so far as to say that every scary moment in your script – you should consider both options. Should you show the horror or not? Your first inclination may be to show it.  But always consider the alternative.  It might surprise you.
"Sundown" isn't breaking any new ground, which is a shame, because it could've. It had such an information-heavy setup that I was sure all this information was going to be used to create an elaborate horror plot that I'd never seen before. Instead I got "Halloween" but with a not-as-cool mask. Not a bad script. But not that good either.
[ ] what the hell did I just read?
[x] wasn't for me
[ ] worth the read
[ ] impressive
[ ] genius
What I learned: Very important for writers to know. If you're writing 5 line paragraphs or longer, the reader is skimming through those paragraphs. Lots of writers laugh in the face of the "stay under 4 lines" rule of writing action paragraphs. But readers HATE huge chunky paragraphs and they take it as an insult when you write them. They fight back by skimming. To prevent this from happening, keep your paragraphs short!