Genre: Biopic/Action/Period
Premise: A young George Washington fights to gain the respect of the British Army during the French-Indian War.
About: This is a juicy mid-six figure sale from a couple of weeks ago. The script is from Aaron Sorkin protégé Michael Russell Gunn, the son of a Christmas tree farmer (hey, what's more American than that!). Gunn's written on The Newsroom and Black Sails, but this is his first feature effort. New Line, the buyer, will now race to get the movie made before a competing project from Leonardo DiCaprio and Martin Scorsese. There have been some rumblings (mostly from the internet PC police) that a movie about Washington should not be made, since he owned slaves.
Writer: Michael Russell Gunn
Details: 115 pages – undated (but I believe this is the draft that went out a couple of weeks ago)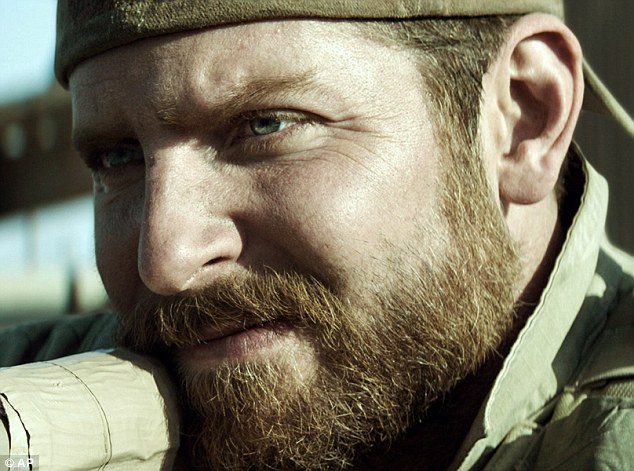 Casting Washington is a big challenge. Maybe Bradley Cooper? Who would you go with?
When you think about the explosive biopic trend, you wonder why a George Washington spec hasn't hit the town sooner. I mean we're talking about the most famous man in American history. Even 9th graders at Hollywood High who couldn't name our vice president without the help of Siri, recognize Washington's name (albeit because his picture gets them an order of fries at the nearby In and Out, but still).
So why haven't we gotten a big George Washington biopic before? I think because the guy's boring, right? He never lies. And movies are about lying. Think about it. Every movie is based on some form of lie, deception, or the withholding of information. So if a guy can't pull a cherry tree hit-and-run without feeling guilty, where are you going to go with the character? To that end, it doesn't matter how popular you are. If you're boring, people don't want to watch you. Well, unless you're Kim Kardashian of course.
As if sensing our collective skepticism, Gunn throws us into the story with Washington mercileslly beating down two Indians to save one of his soldiers. We immediately realize this isn't our grandma's George Washington. Or our grandma's grandma's grandma's grandma's grandma's grandma's grandma's grandma's George Washington. No, this is George Washington by way of 1989 Arnold Swarzenegger.
Not to get too "history" on you, but the story is set during the French-Indian War, when Britain was still occupying the U.S., and fighting France for control of this bountiful new world. Washington was one of the few locals to rise through the ranks on his merit (and not his family name) alone to become captain.
But after losing a town to the pesky French (French were still pesky even back then), he's stripped of his captain rank and told he doesn't have the goods to lead an army. Pissed off, Washington accepts a job surveying land for a local divorcee, Martha, whose farmland is drying up due to her neighbor controlling a nearby river. A master surveyor (this is how Washington made his name), she wants him to find a way to save the land, and along with it, her estate.
Unfortunately, Washington is pulled away by the British, who need his land-surveying prowess to take a key Frech city up north that, according to them, will determine who wins the war. Limited to consulting duties, Washington is itching to get back into action. But the British don't believe he can lead an army. Will Washington be able to prove them wrong?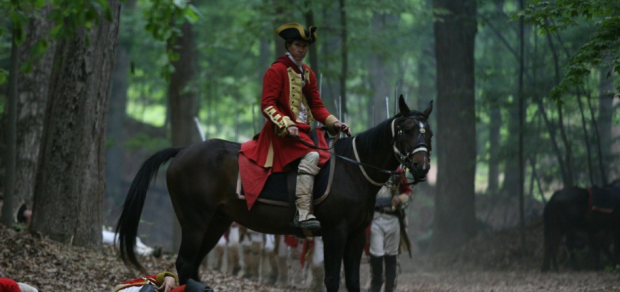 First off, I want to commend Gunn for selling this script. Part of getting that elusive script sale is strategizing (not unlike Washington) what Hollywood is looking for and how your particular writing strengths can give it to them. Too many writers write whatever comes to mind, never doing any research into whether Hollywood would actually want the material.
Coming off of Lincoln's success, it was clear that audiences were willing to pay up for stories of historic American heroes, and so Gunn pounced on a Washington biopic.
I also loved the opening of The Virginian. Remember, you always want to use the reader's expectations against them. George Washington is synonomous with the stately proper figure on the face of the one-dollar bill. So what's the opening scene? Washington recklessly ripping two Indian soldiers to shreds. Boom, everything we thought we knew about Washington is turned on its head.
But that's not all. As soon as Washington saves his soldier from these crazed warriors, he reaches down to pull him up, only to have the soldier CLOCK him upside the head and RUN. Wait a minute – WHAT??? Our hero just beat down two Indians and saved this man from getting scalped alive and he hits Washington and runs???
What we find out is that American militia are deserting their army in droves. They don't want to die for a stupid war.
This is when I know I'm getting a good writer. Someone who not only establishes their hero in the first scene, but who uses the SAME SCENE to establish an important plot point. Any time writers are doing 2-3 things at once in a scene, it's a good sign.
However, that's where my praise of The Virginian ends. The rest of the script wasn't bad. But after that opening, I was expecting more. When Washington gets the call to use his mapping skills to help the British in a battle up north, I assumed it was a minor battle that would lead to a major battle that'd be the climax of the story.
But no, this was the only battle. And the longer we stayed in it, fighting the same enemy over and over again, our main character relegated (mainly) to staying back and giving advice on terrain, the more bored I got.
The strangest thing about the script, though, was the emphasis placed on Washington and Martha's letter-exchange courtship, which was oddly built around a remote land survey subplot. It did give us a break from the monotony of the battle, but there aren't many love stories built around long-distance letter-based relationships that work (maybe in novels, but not in film).
And that brings us to our first big tip of the day. If a storyline doesn't work, drop it. Because here's the thing. I get that you want to show how George Washington met his wife. If I'm starting a screenplay about George Washington's life, that's something I'd want to include. However, what you plan to do and what becomes feasible to do once you're in the throes of your story are two different things. You can be stubborn and force something in there that never quite works because that was your original plan, or you can ditch what's not working and replace it with something more dramatically compelling.
As for Washington himself, I loved the "Washington with Attitude" approach. It energized him in the same way JJ Abrams energized the Spock character in the new Star Trek movies. But that was offset by the heavy attention paid to Washington's map-making prowess. I don't care how good of a writer you are. It's impossible to make map-making cool. And there was a LOT of map-making here. Like, Rand-McNally should sponsor this movie there's so much map-making.
I think Gunn got The Virginian half-right. Making Washington a tough quick-tempered brawler desperate for respect from the British Army was great. But the film's main battle felt small for some reason (even though thy told us it was big). The repetition of the fighting was frustrating. And the fact that your main character was barely in those battles was the biggest faux-pas of them all. With that said, it was still way better than the Lincoln script, and I hear that movie did all right.
[ ] what the hell did I just read?
[x] wasn't for me
[ ] worth the read
[ ] impressive
[ ] genius
What I learned: This is a wonderful tip for writers stuck in this situation. If your subject matter is perceived as boring (so, for example, you're writing a movie about an opera singer), start with a scene that goes directly against that perception (so start with the opera singer snorting coke or getting in an alley fight). This approach jolts the reader and assures them they're getting something completely different from what they thought. If The Virginian started out with Washington giving a four-page courtroom speech about taxes, I can guarantee you this script wouldn't have sold.