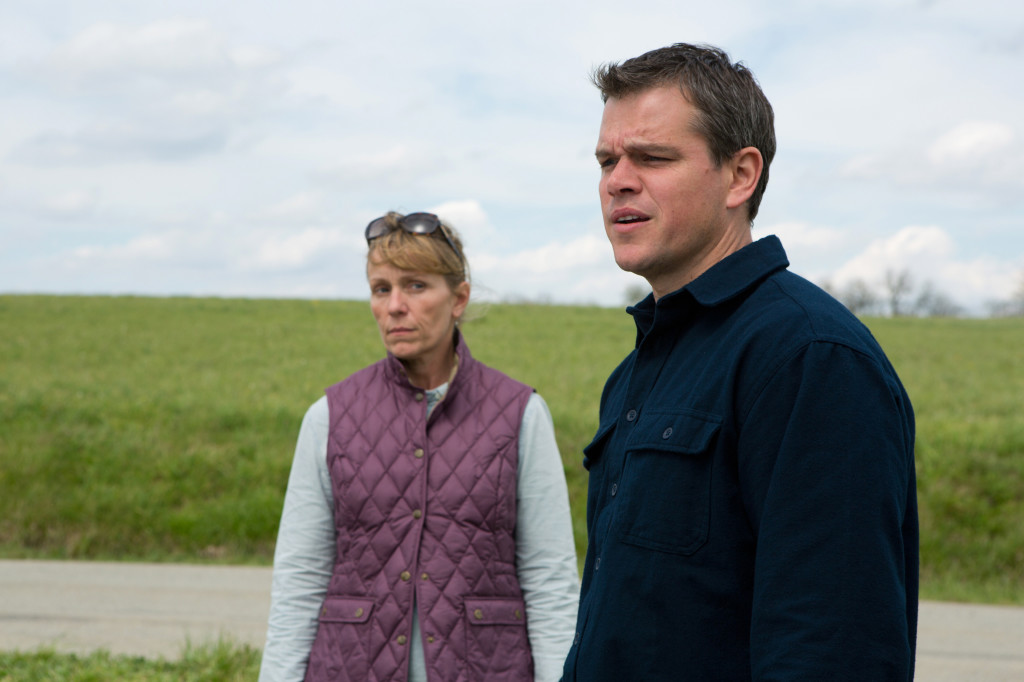 Okay, I'm going to talk today about a movie many of you probably don't even know about. Which is okay because that's the point. I've become strangely fascinated by this movie because I read (and reviewed) the script last year and it was a really good script! The kind of thing I may have even put in my Top 25 when I first started the site. The script and movie is called Promised Land. And while it attempted to position itself for the Oscar race (coming out at the tail end of 2012) it failed miserably. It made 8 million dollars at the box office and was promptly never heard from again. My question is, how come a film with one of the biggest movie stars in the world (Matt Damon), one in which everyone involved was confident it could compete for the Oscars, simply disappear? And what does that mean for those of you trying to write similar scripts?
As I said, Promised Land was a really good script. It was about this guy, Steve Butler (played by Damon), who worked for a major energy company, who was responsible for going into small towns and cutting deals with the residents to allow the company to frack on their land. Fracking is a controversial procedure that involves drilling deep underground for natural gas. Typically, converting residents is easy because you're giving them more money than they've ever seen in their life. But things get complicated when certain members of the town start challenging the safety of fracking. And when a young, arrogant environmentalist, Dustin Noble (played by John Krasinski, who co-wrote the film with Damon), starts exposing the big bad energy company for the con artists they are, not only is converting this town in doubt, Steve Butler's entire career is in jeopardy.
The script is really well-structured and well-written. We have a clear goal for Steve – convert the town. The stakes are huge – if he fails, he's going to lose his job and his career in energy will be over forever. And we have urgency in the form of a ticking time bomb – he's got 2 weeks before the town votes on whether to allow their town to be fracked or not. We have a fun little villain in Dustin Noble. Obstacles are constantly thrown at Steve, making his success more and more unlikely (in screenwriting, you always want to make things harder and harder for your hero as your story moves on). It even has a great little twist ending. There really wasn't a whole lot this script or movie did wrong. So why the hell didn't anybody see it?
That's the question that's been dogging me ever since the film came out. And it's an important one. Part of your job, as a screenwriter, is to track every single movie in the business and how it does, and then be able to explain, to a reasonable degree, why it succeeded or failed. Why? Because you're writing movies for the same market. If you don't understand why something works or doesn't work, you won't be able to accurately position your own scripts for the market.
In fact, you should try and keep track of projects from the inception stage, when they were first purchased or announced. You should then make predictions on how well you think the project will do. If you're right, it means you have a reasonably good grasp of the market, which means you understand what kind of screenplays do well. Prisoners was a great example. I knew when that script sold it was probably going to make between 20-25 million dollars opening weekend. It was something that could easily be marketed, but didn't have splashy enough elements to take it beyond that. It opened at 22 million dollars.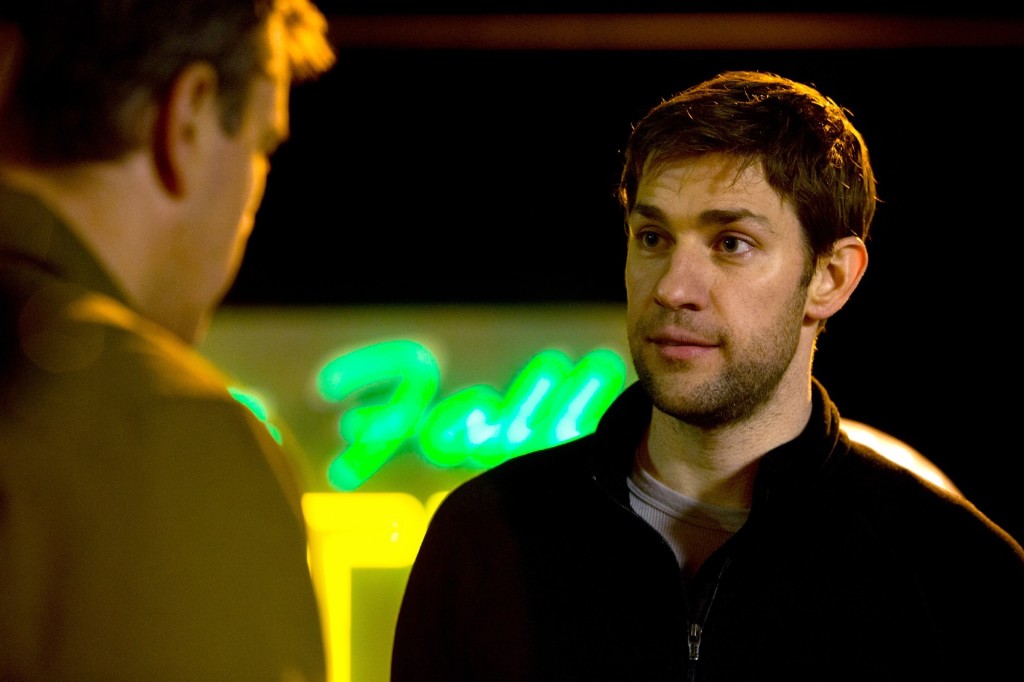 Which leads us back to Promised Land. Why wasn't it able to keep its promise? Whenever something fails at the box office, the first thing you have to look at is the concept. Promised Land is about fracking, which isn't a very well-known practice in the public's eye. It also sounds like a political issue, and one of the least lucrative subject matters at the box office is politics. Yesterday I pointed out that there are movies that you feel like you "should" see and movies that you "want to" see. No doubt Promised Land feels like the former. And the problem with movies you feel like you should see is that you usually never get around to seeing them. Which was clearly the case here.
And that brings us to the sad reality of where we are with this kind of film – Promised Land is the kind of movie that audiences don't care about anymore. They used to. It used to be that audiences enjoyed going to the theater and watching a character-driven drama. Even as close back as Good Will Hunting, another Matt Damon writing-starring project (even directed by the same director, Gus Van Sant). But the reality is that these days, there's too much competition. Not only has the amount of product quadrupled since then (there are like 10 new movies hitting straight-to-video every week), but you have video games (Grand Theft Auto just made 800 million dollars in its first week of release) and the internet. Not to mention we're in the midst of the Golden Age of TV. Seriously, how fun is it to just lay back, bust open a bag of chips, and watch your favorite show while surfing the net? THAT'S what these movies are competing with. Which is why they're suffering so badly. They don't provide that big "oomph" factor that a film like Fast and Furious does to actually motivate you to get off your couch and go to the theater.
Oh, and don't get confused with what makes YOU get out of your seat and go see a movie. You're an anomaly. You want to be part of this business. So you see everything. And you get excited by quirky little independent films that the average moviegoer has no idea about. That doesn't count. I'm talking about the guy in Middle America with a job that tires him the frack out every week with three kids. That's the guy you gotta convince to get off the couch.
There's only one exception to all this. If the movie is fucking amazing. If the movie is amazing, like American Beauty amazing, then a film like this can break out. But how often does that happen anymore? And this is why producers are so wary about this kind of script. Because they know that even if they do everything right – even if they cast one of the biggest movie stars in the world! – that the film could still bomb. If you're a producer with two kids at private school and a $7500 mortgage every month, are you really going to take a chance on that kind of film? Of course not. It's too freaking risky. Which is why I tell you guys to avoid these scripts – as spec scripts – like the plague. The sad reality is, if Promised Land would've come to me as an amateur spec, I would have said, "Holy shit! This is really good. But sorry guys, it's too risky to gamble on."
Another thing I believe doomed Promised Land was the lack of a memorable character. It's my belief that the more "plain" your concept is, the more important it is to have a big memorable character, like a psycho therapist who will choke you if you fuck with him (Robin Williams in Good Will Hunting). I think they tried to do that here with Dustin Noble, but he wasn't memorable enough. And that left us with a plain idea with plain characters. What's there to get excited about? Matt Damon should've done more with his character. I mean, if he hadn't written this himself, would he have wanted to play the straight-forward Steve Butler? My guess is probably not. You HAVE to have memorable characters in your script, especially with a drama, because the eccentricity of those characters is probably going to be the only thing you can market in your trailers. No effects. No exciting plot. But at least you'll have a character we'll want to see.
I have a new term I've been using lately – SOFT. The more I look at the movie industry, the more I see that the movies and scripts that fail to stand out are "soft." There's no edginess to the plot or characters or anything. They don't really take chances. Instead of throwing you around, they massage you. And to me, those are the easiest movies to forget. Promised Land was really soft. And people don't go to see soft. The concept was too "blah." The characters were too "blah." And that softness guaranteed people weren't going to show up. But I'm interested in what you have to say. Did you know about Promised Land? Did you not go see it? Why not?