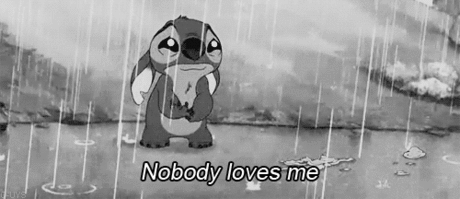 It's time for another edition of "Didn't Get Picked." It's often debated how much query letters matter. I'm here to tell you that THEY DEFINITELY MATTER. As someone who receives a ton of queries (for Amateur Offerings, for The Scriptshadow 250), I  assure you, I can determine a lot from a query. In fact, I have an unofficial checklist of how I go from e-mail to full script read. It starts with me opening the e-mail. This is what happens next.
1) Can the writer put together basic sentences without any errors? If so, go to 2.
2) Is the query well-written? Does it display thought, care, passion? If so, go to 3.
3) Does the writer know how to write a proper logline? If so, go to 4.
4) Is the idea a good one? If so, go to 5.
5) Read the first page of the script. Does it pull you in? If so, go to 6.
6) Read until page 5. Is the script still keeping you interested? If so, go to 7.
7) Read until you get bored. If you've done your job, I will not want to put your script down until the last page.
Obviously, you can't get to number 7 without first getting through numbers 1-4. I'd say about 50% of the queries I read don't get past number 2. But if you get past number 2, there's a good chance you know a good idea from a bad one. Or that you can at least craft a solid logline. So, many who get past 2 at least get me to read their first page. Of the people who get that first-page read, I'd say 25% of them get past number 6 (read at least five pages). Of those who get that far, I'd say I finish about 5% of those scripts. And I'm guessing the industry average is similar.
The lesson here being that nobody even touches your script unless your query letter and logline are solid. The frustrating thing about this is that writers don't receive queries. So they have little reference for what it's like to read a query letter. How can you get good at something if you can't study it? Well, that's what today is about. I'm going to put up some real-life queries that were sent to me and explain why they didn't make the cut. We're not here to bash people or to tell them they suck. We're here to help each other learn. Let's get started!
SOCCERROCK by xxxx xxxxxx
A retired pro soccer player from the United States has his career
resurrected to help the British Secret Service capture an elusive
terrorist cell and Kris Sanderson is also reunited with Dead Egypt,
the world's most famous heavy metal band.
The world's most popular sport is soccer. More countries are
registered with soccer's governing body, FIFA (Federation
International Football Association), than in the United Nations.
From the slums of Argentina, to the sub zero temperatures in Siberia,
someone is playing soccer as you read this. Since the days of Elvis
Presley, to the sold out stadiums featuring Metallica, rock & roll
music is a global phenomenon. When you combine these two genres, the
results are electric and this is truly an original concept. Almost
every soccer movie ever made involves kids and cute animals, and is
usually a G-RATED affair. Every other sport has films of a more adult
nature. Hockey has "SLAP SHOT", baseball has "MAJOR LEAGUE", football
has "THE LONGEST YARD", and golf has "TIN CUP", just to name a few
examples. Where is the great adult soccer movie?? Using my experiences
as a professional soccer player for twelve years, as well as being a
sports writer and roadie for rock bands, SOCCERROCK is an
action/adventure story that is void of all the corny formulas that
exist in every Hollywood soccer production.
You want to start out a query letter by introducing yourself. Even if it's a quick introduction. To jump right into your logline without saying anything is jarring. I'll excuse this if the writer uses my format preference (genre, title, logline, why you should read), but as you can see, that wasn't the case here.  As it turns out, I didn't have to read any further to know that the script was in trouble. As passionately as the writer pitches his project, the logline indicates a story so unfocused as to be unreadable. From my experience, if a one-sentence logline is unfocused, the script will be extremely unfocused. There are three separate ideas here. A soccer idea. A heavy metal band idea. And a British Secret Service idea. True, the mixing of these elements is what makes the idea unique, but that doesn't matter if the script sounds all over the place. I'd encourage the writer to focus on one subject with his next script.
Hi,
thanks for taking the time to read this email (and hopefully the script). I'm a Welsh based writer working in the tv industry as an assistant director. For the past two years I've placed in the quarter finals of the Nicholls with this script, and have used the notes from them to improve the script to get it to a stage where I think its ready to be pushed out into the industry.
This is where you come in Mr. Reeves. Hopefully you'll agree and feature this script on your website and offer some good notes. I look forward to hearing back from you.
Title: Big Red
Genre: Sci-Fi / Family
Logline: Erin is a child orphan who runs away with a fugitive robot to find a new home.
Okay, so this time we have someone who greets me! That's good! Unfortunately, the first letter of the opening paragraph isn't capitalized. That tells me the writer hastily sent this query out and therefore doesn't care enough about the craft. Later I also see an "its" instead of the correct, "it's," and that pretty much ensures the submission won't make the cut. I'm looking for writers who care, who take this seriously, and who put effort into the written word – ALL the written words. Finally, the logline doesn't introduce any conflict into the story. Someone runs away with a robot. But then what happens to ruin their plan? You need to include the key conflict in your logline.
Carson,
Hope your weekend was productive. I've been a fan of your site for nearly five years. It's been a huge part of my screenwriting education. Below are the details of my Amateur Offerings Weekend submission.
-MAQ
Title: Page Turn Her
Genre: Drama/Comedy
Logline: A love-struck ad writer finds a magical journal that controls his unrequited crush's actions, but he hesitates using it because the men who get close to her have a tendency to die.
Why you should read: I'm a longtime Scriptshadow reader whose last script, "King of Matrimony," made it into Amateur Offerings Weekend. Based on the comments, I thought it would have been selected. Regardless, this new script is better in every way.
I have to give it to Michael. The man is persistent! He consistently submits his script every week, so I feel like the least I can do is explain why I haven't chosen him. This is actually a pretty strong query. Michael keeps the introduction brief and catches my attention with flattery (been a fan of the site for five years). He can obviously write a clean sentence. There isn't anything wrong with the query itself. It's when I get to the logline that I have a problem. The logline starts out as a sort of magical What Women Want type film (ad writer who finds a magical journal that allows him access to his crush) but then becomes something much darker at the end (people are dying??). Put simply, it feels like a confused idea. Making matters worse is that it's listed as a "Drama/Comedy." So in addition to the comedy element (magic journal) and thriller element (people dying who get too close), there's also a dramatic element? I don't know if this idea needs to be scrapped or Michael just needs someone to help him focus it. But for future reference, you want your idea to be clean and easy to understand. If it results in even the slightest bit of confusion, rethink it. Hopefully this helps, Michael. And keep writing!
Title: The Psycho Sweethearts Reality Show
Genre: Dark Comedy/Satire
Logline: A reality show follows newly wed husband and wife serial killers as they try to keep their sanity as their celebrity increases.
Writer: Writer's Anonymous
Why You Should Read: I was chatting with a group of friends when reality shows came up. I watch NOT ONE currently and never will again which I'm extremely proud about when a idea hit me.
Hey, maybe, I would watch a reality show if it were on street gangs, mafia, drug cartels, serial killers, spies, banksters or even the Illuminati. That idea thoroughly cemented in my head, I decided to try this idea for my next script. Finished the first draft in a month and rewrote it a month or two later. I believe I have something "SPECIAL" for the Scriptshadow community though I readily admit may be a draft or two away.
Scriptshadow community, you're happy to run with the other ideas if you want.
This is a superficial script on superficial couple in a superficial world and I need all the constructive criticism you can give me.
I tried to keep the formatting of the e-mail to show that it had 2-3 line spaces between each section but it wouldn't stick. Wonky formatting is an easy way to dismiss a writer. If you want to know how your e-mail is being seen, open up another e-mail account (if you're on gmail, get a Hotmail account) and send your query to that e-mail. It's an easy way to see how your query looks.
There are some other red flags here as well. How are you going to write about something you know nothing about? Just about the only way to give us an authentic story is to know as much about your subject matter as possible. Case in point: I think there ARE reality shows for all the subjects he mentions but because he doesn't know anything about reality shows, he doesn't know that. This said to me this was more of an experiment than a script the writer actually cared about. The last sentence also has an error in it: "This is a superficial script on superficial couple in a superficial world…" Writers have to remember that this is a PROFESSION they're trying to break into. So you have to present yourself and your script professionally. If you didn't put 100% effort into a 200 word e-mail, there's no way you put it into a 20,000 word screenplay.
Title of script: HIT YOURSELF
Genre: Thriller / Dark comedy
Logline: When a retired hitman is hunted by his former employers for refusing to kill a homeless witness, they murder his best friend, causing him to seek revenge by writing a book, exposing their secrets to the public. But when it fails to sell, he is forced to pick up the gun, one last time.
Why you should read my screenplay:
This being my very first attempt at screenwriting, I feel it is a good example of just how much one can learn within a six month period. While the story itself went through several changes, the characters do not let their fictional roots ruin their ability to feel real.
The ghetto / drug area setting is very real, as I used real life experiences for my backdrop.
My style differs from the everyday writer, as I tried to take risks which I knew could either lose the reader, or keep them interested.
The main story and subplot blend together nicely, with some great twists. The further you read, the more things make sense, and things you thought seemed pointless become clear, up to the final image.
Finally, while it is a fairly simple story, showing how karma really can be a bitch, no matter how guilty you feel for your actions, it still manages to challenge you, as you keep track of timeline jumps and plot points that make you realize that what you thought you knew, was wrong. Not everything is what it seems.
Thanks for your time!!
Phil Golub
This isn't a bad query. But there are a few reasons I didn't pick it. First, the logline is more summary than logline. A logline sets up your concept, your main character, and the main conflict. It's very succinct.  This one rambles.  You can also spot some story issues within it. Everything seems okay when we're talking about a hitman being hunted, but then all of a sudden someone is writing a book? And we have to wait for that book to be released before the real story can begin? Writing and releasing a book takes, what? 6-12 months? What are we doing in the story during that time? Watching the character write? That's not going to sell any tickets. You could do a time jump over this period, of course, but then you have a big weird time jump in the middle of your movie. Hitmen movies shouldn't have time jumps. They should happen within a contained time frame.  Imagine if Taken had a 1 year jump at the midpoint.  It wouldn't be Taken.  As if to confirm my fears, the writer than tells me this is his first screenplay. I get that some people use Amateur Friday to learn. But you don't want to tell anyone this is your first script in a query. Everybody in the business knows that first scripts are terrible (with the rare exception – usually from writers who have written in other mediums). So the query reader immediately loses faith in you. Finally, the "why you should read" reads too formal ("I feel it is a good example of just how…). There's a lack of freedom to the writing that tells me the script will feel the same. Writing should feel effortless to the reader, not like you're proving a point in a senior thesis.
To all the writers whose queries I featured today: Don't let any of this discourage you. You're now armed with more knowledge so that your next script and  next query will be better. As long as you love screenwriting and dedicate yourself to it, you'll eventually write something great and pitch it perfectly. But you need these speed bumps along the way to learn how to do it right.