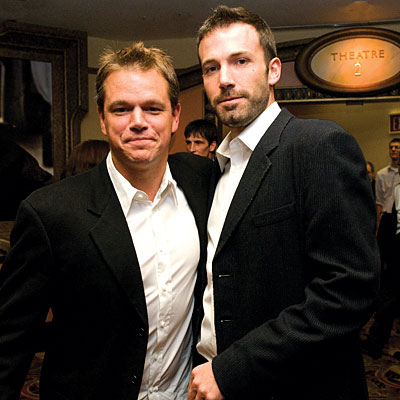 Screenwriters not allowed.
Matt Damon and Ben Affleck came onto the scene in a unique way. They weren't the typical "new kid on the block" pretty-boy actors when their surprise hit, Good Will Hunting, took Hollywood by storm. They also WROTE their script. And they didn't just write it. They LABORED over it. For years. And in the end, all that laboring paid off as they won a screenwriting Oscar and became perennial movie stars in the film industry.
A few years later, they wanted to give back to the screenwriting community. So they developed a cutting edge project called Project Greenlight, which would try to find the next great script and make a film out of it. I remember this time well. It was the first time screenplays were submitted solely through the internet, which was a big deal. It felt like screenwriting was entering a new phase of its existence, the 'digital' realm.  And it was symbolic.  The contest was saying, "The old rules of Hollywood are dead."
Not everything went smoothly though. Their reading process was controversial (writers submitting to the contest would also become the contest's readers) but the contest blew up anyway. For the first time in screenwriting contest history, instead of winners getting a chunk of money and a pat on the back, Project Greenlight gave you direct access to two of the hottest names in Hollywood.  Who were going to make your movie!  It genuinely felt like you could become an overnight star. Which, as you know, is as rare in the screenwriting community as a genius Scriptshadow rating.
But the really cool thing? Was that these guys CARED about screenwriting. They had screenwriting's back. What a lot of people forget is that the reason Matt and Ben started this whole contest was to prove that the Hollywood system was broke. They wanted to show that all these glossy pieces of crap Hollywood was pushing on audiences couldn't compete with an honest-to-goodness great screenplay, something they were prepared to scour the world for.
Unfortunately, Project Greenlight didn't go as planned. It did not result in any successful, or even particularly good, movies. Why that happened is up for debate. Was it smart to make the winning writer also a first-time director in the first season? Did the movies ever have a chance with such tiny budgets? Is it wise to make a movie about kids (11 years old in the first movie, 15 years old in the second), when kids-centered movies that aren't special-effects driven are notoriously hard sells?
In my personal opinion, where Matt and Ben screwed up was on the sales side. I think they went in wanting to prove themselves not just with any script, but with the artsiest most non-Hollywood script they could find. And the reality is, unless you have the hottest young actor in town or your director literally directs the PERFECT film, artsy movies never do well.
Sales must ALWAYS be a part of a picking a screenplay. Can you sell this idea to an audience? If not, I don't care how well the script's written. No one's going to see it. I mean did any of you see Palo Alto? It's supposed to be good. It even stars James Franco. But it's not a movie people race to the theater to see. So of course it's not going to make any money. To not take that into consideration when you're doing a contest that will result in making a movie is to hang your screenwriters out to dry.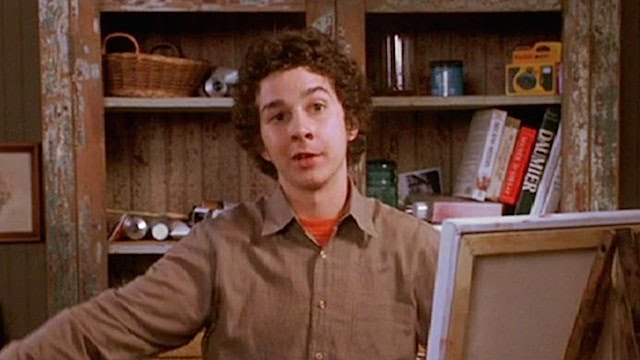 Is this a film you would've gone to see?
But that was about to change with the announcement of a new Project Greenlight series on HBO. Matt and Ben had ten more years in the business. They're smarter now. Savvier. This time when they found the next great undiscovered screenwriter, they were going to do so with a script that had a chance. Whether that be with his own script or working on an idea they came up with, the point was they were going to make screenwriting boss again.
And then I heard the news. They wouldn't be looking for screenwriters at all. The contest was limited to directors. I couldn't believe it. Matt and Ben had just given a big "F U" to the screenwriting community. What they were essentially saying was, "We don't think screenwriting matters that much anymore. This is a director's medium."
I guess the writing was on the wall. Recently, when Damon was promoting his film, Elysium, and was asked about screenwriting, he confided that he makes his decisions these days based only on the director. That's the lone criteria he follows when making his decision. It wasn't clear if he even reads scripts for potential projects anymore.
The irony was thick. The two guys who were here because of screenwriting had completely turned their backs on screenwriting. But why? What's the harm in trying to find a great writer? There's no doubt organizing and reading 10,000 scripts is a lot harder than looking through thousands of 3 minute videos on the internet. But are you really going to let that stop you?
The reason new talent keeps breaking into Hollywood is because the old guard get fat and lazy. The things they used to do at the beginning – whether it be driving to 50 auditions a week or reading 5 scripts a day – they don't do that anymore because it's easier to sit on your leather couch and wait for the studio to call you with their latest offer. Gone is all that hustle that used to define you. And guess what? There's a hungry kid out there who's doing all those same things you used to do. And because he's willing to do the hard work, sooner or later, he's going to catch up to you.  So I really hope this didn't just come down to work.
But the alternative may be worse. By two men who were defined by their screenwriting prowess ignoring screenwriting in their new contest, are they admitting, in whatever indirect way, that writing for the big screen is dead? Are they saying that screenwriting doesn't matter anymore?
With studio slates getting so slim they're starting to resemble runway models, is the system now so small that only the same big-hitters are hired for all the films in town?  And because fewer specs are needed, does that nullify the need for new writing talent coming in? And if that's the case, why bother? Is that what Matt and Ben are saying?
They shouldn't be saying that. Because here's what's going to happen. As TV writing options get better and better, and more and more good writers flee to that medium, Hollywood studios are going to find themselves smack dab in the middle of a writing talent deficit. Shit, it's already happening. Box office is down 15 percent from last year. And I know this town. I know they're going to blame it on everything but the writing. What they don't realize, though, is that the more you marginalize the writer, and the smaller you make that pool of people writing your films, the more of the same you're going to get.  And audiences will always tire of the same at some point.
The one true breakout hit this summer was Guardians of the Galaxy.  Something that truly felt different.  And it was originally adapted by a girl who had one tiny low-ranking script on the Black List. They could have more of that if they took more chances and put more emphasis on the writing. But they're not. Outside of Marvel – which is really only taking chances because they're on the most notorious win streak in Hollywood history and have bajillions of dollars in their coffers – everyone's playing it safe, not realizing that the audiences have caught up with the con. They know there's nothing new around the corner.
How does this tie in with Matt and Ben? By only looking for directors, they're promoting more of the same. They're basically saying, "Who cares about the script as long as the movie looks good."
Have you watched any short movies lately? Even the best ones, the ones that end up on best-of-the-year lists, have terrible writing. None of these directors know the first thing about characters or plotting. And I'm not saying they should. Their job is to become the best director they can be. But by only putting the emphasis on these guys and not the script, Matt and Ben have admitted that they've either given up on screenwriters or they don't want to go through the hassle required to find new ones.
And I think these guys owe it to the screenwriting community to go through the hassle. They've learned so much from the original experiment. You now know that the script needs a marketable edge and some real money in order to stand out from a production value point of view. I don't know if it's too late to start the process or what, but if it is, I hope these two realize their mistake and find another way to give screenwriters a chance. It'd be nice to find the writer of the next Good Will Hunting before he hangs it up due to a lack of opportunities.