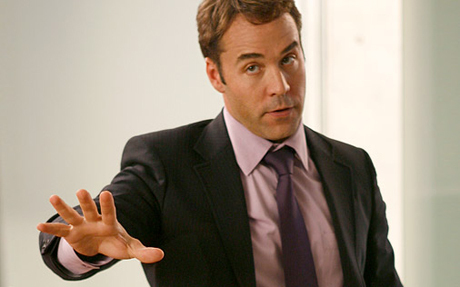 There's this old Catch-22 in Hollywood. You can't get an agent to read your script unless you've sold something. And you can't sell something unless you have an agent pushing your script. You can probably up that number to Catch-24 or 25, since most production companies and studios won't read your script unless it's coming from an agency. There are two reasons for this. First, nobody wants some unrepped script coming in that could end up in a lawsuit. And second (and I think this is the more likely reason), they know the script is going to be terrible and don't want to waste their time on it.
Yes this is the dirty little not-so-secret about sending your scripts out. 95% of the time, the scripts are terrible, which means if the agents go by the odds, your script will be be terrible, too. As someone who receives and reads lots of scripts myself, I can confirm this. And you guys have seen it, too. You know those 5 scripts you tear apart for Amateur Offerings every week? Those are the good selections. There are tons of submissions that don't even get past the query stage because of spelling, grammar, lousy concept, lousy logline, or just an inability to form a coherent query (not everybody, mind you. Sometimes we just haven't gotten to your submission yet).
So the question for today is, how do you get an agent when the odds are so fiercely stacked against you? Well, there are a few ways to go about it, but before we get to those ways, you must first…
BE READY
Nobody likes to hear this one, but your writing has to be ready for the big time if you're going to get a respectable agent (you can shoot for a not-so-respectable agent, but that's another story). Most writers press for agents too early. I see this ALLLLLL the time. And the writers say to me, "Why am I not getting an agent?" And I say, very respectfully, "I don't think you're ready yet."
So how do you know when you're ready? I don't think you should send agents anything until you've written at least three scripts. And the safer bet is probably six. Still, I know people who are on their tenth script who aren't ready. So this is not a guarantee of anything other than you've put in the work, are serious, and know all the basics (the three-act structure, that a script probably shouldn't be over 110 pages, what a character arc is, etc.).
From there, it gets a little tougher. I've found that "readiness" can be gauged fairly accurately through screenplay competitions. Say you enter four screenplay contests. You should at least get to the second round of two of them (that's typically the top 100-250 submissions). That's the bare minimum of "readiness." I would say getting to at least one semi-final in a good competition is necessary (that's roughly top 20) before querying anybody. I've read every type of script there is. Second rounder, quarter-finals, semi-finals, finalists, winners. From dozens of competitions. So I have a pretty good feel for this. Even the finalists scripts usually have problems. So a second-rounder's going to have a lot of problems. However, I understand that sometimes it comes down to the right reader "getting" a script, and you might not find that reader in four contests. BUT, if you've entered four contests and four separate vetting processes didn't advance you beyond the first round, I wouldn't query agents yet. I'd read more professional scripts and I'd buy more screenwriting books. Come back when you've gotten stronger.
Another way to know if you're ready is through feedback. Submitting to Scriptshadow and being graded by your peers is a great way to do this. But not everyone gets that opportunity. Feedback from writing groups is helpful, although can be misleading if you're still in the early stages when everyone wants to be nice and no one wants to hurt anyone's feelings. Long-term feedback is the best bet. The longer you get feedback from someone, the more honest they'll be, and the more reactions you have to compare between. It becomes easier to figure out which of your scripts is getting the best response, and therefore which one might be ready to send out.
Okay, now let's talk about the three ways to get your script to an agent.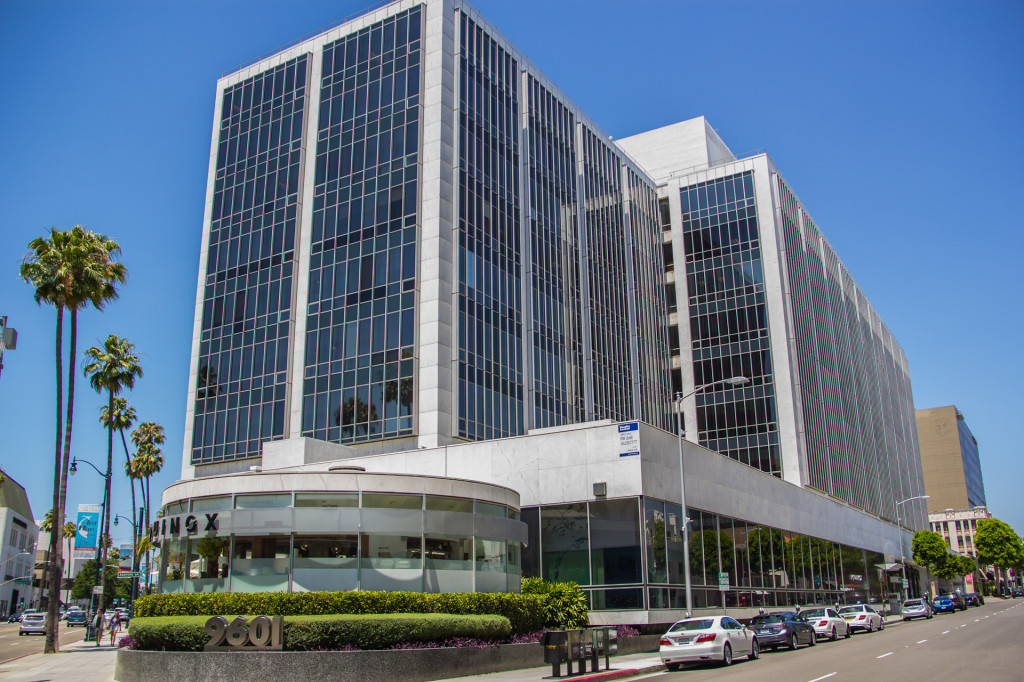 William Morris Endeavor
COLD QUERYING
Querying is pointless. Targeted Querying is where it's at. This means finding all the movies of the past ten years or so that are like your script. Then find out the writers of those scripts along with their representation (both agent and manager). You can find this info from places like Google, Spec Scout, The Tracking Board, IMDB Pro, and the WGA. Does this take forever? Yes. But whoever said this was easy? You're competing for prime agent real estate against hundreds of thousands of other writers. Of course it's going to be hard.
You'll then write your query e-mail to these people. And guys, please check your query with a friend before you send it out to a hundred agents. Like I said before, I can knock off 60% of queries right away due to a grammatically incorrect e-mails or terribly written loglines. If you don't know what to write, try something along the lines of: "Hi, I just wanted to say I'm a huge fan of "Terminal Cyborg." It was one of my favorite films from last year. I understand that you represent the writer. I was wondering if you might want to read my script, "The Robot Files," which is in the same vein. It's about a group of robots who fight for robot rights in 2073 Mississippi." If you have a noteworthy contest finish, bring it up. "The script recently finished in the semifinals of the Nicholl and has placed in many other contests. If you're interested, let me know and I can send it over." Personally, I've found that even quarterfinal Nicholl finishes are only "okay." I don't know if others feel that way too, but I'd probably only bring up semi-final or higher finishes and only in well-known competitions.
Another little trick you can do is… well… stretch the truth. You know that friend who USED to work at JJ Abrams' "Bad Robot" as an intern for three months? The one who read your script? Well, technically, if you said that your "script is into Bad Robot and they're considering it," you're not technically lying. The truth about Hollywood is, people tend to only want things when other people want them. So if there's a way, in your query, to imply that other people are after your script, do it. I admit that I've been duped by this a few times myself. And while the scripts weren't any good, they at least got me to open them.
Hearing back from an agent will depend on a lot of things. How well your query was written, how good your concept is, how big the agent is. Big agents often don't have time to take on new writers, or even give their scripts a read. But if your concept is amazing or your query stands out in some way (it's funny or really well written), they might read your first five pages and get hooked. The more likely scenario is that some of the mid and lower level agents will respond. That is, anyone who isn't WME, UTA, or CAA. If Paradigm, ICM or APA responds, you're still in good company. And then there will be smaller agencies still. Once you get down to the really small guys, you have to ask yourself if it's worth it. There's often a good reason these guys are hanging onto the bottom rung.
Querying is all about the efforts you put in. If you half-ass it, you're going to get half-ass results. You have to have a great concept to start with. Then you have to do all that research, finding the agents who like the material you write. Then you have to find their e-mails. Then you have to write a great query letter that passes your friend's inspection test. Doing this takes time. But it's the only way querying is going to work for you.
THE MANAGER
The Manager Route takes a little longer but it's the route a lot of writers are going these days. If agents are about selling your material, managers are about managing your material. Whereas an agent might never give you a drop of feedback, most managers will read your scripts and give you notes, helping better you as a writer. Because managers are willing to work with you, they'll usually take you on as a client when you're a little greener. In other words, it's easier to get a manager. Once you have a manager, it's much easier to get an agent, since managers have a lot of relationships with agents (they're often working as a team for their clients) and the agents trust their taste. You query managers the same way you query agents. And you should get a little better response.
NETWORKING
Writers hate this term because it's so nebulous. There's no A+B=C in networking. Rather you meet someone who may eventually meet someone else who a year down the line remembers your script which they give to someone else who likes it who gives it to their boss who happens to be an agent. Since it's a lot harder to measure how all that's going to work, writers would rather focus on the writing part. But of these three options, this is the one that will lead to the most success.  People who know you are more willing to pass your stuff on to others, or to read it themselves. Nobody wants to read something from someone they don't know unless they've heard it's amazing. The great thing is, it's so damn easy to network in this day and age. Pick one of the many screenwriting boards on the internet, from this site to Simply Scripts to Amazon Studios to Trigger Street and be nice to people in the comments. Make friends. Trade scripts. Join a writing group. The bigger your network is, the more people you will have access to. You guys will get better together, until one of you breaks in. That person will then share his new contacts with you, and before you know it, you'll have ins with agents who want to read your stuff. This is the slowest of the three options I've given, but it also results in the most success. You gotta network, guys.
IN SUMMARY
Like anything else in life, getting an agent depends on how much time you want to put into it, both on the writing side and on the looking side. You have to do a lot of research. You have to know who sells the kind of stuff you write. You have to come up with the perfect query letter. And all of this is dependent on you a) writing a concept that gets an agent excited, and b) executing that concept with a really good screenplay. Those last two things are the things that take the most time, but they're really the only two things the agents pay attention to, so you gotta nail them first. The thing is, all the people who don't want to do that? Who try to take short cuts? They're the ones who get frustrated and give up. They're the reason you're going to make it and they aren't. Because you're willing to work harder and do more than they are. Getting an agent boils down to good old fashioned hard work. Either you're willing to put in that work or you're not.