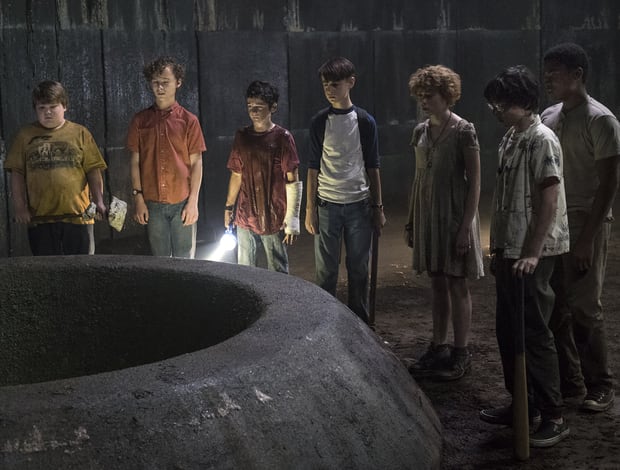 The other day, I was talking to a friend. He's more a director than a writer. So he doesn't write unless he has to. And it so happens this is one of the rare times he's writing one of his scripts. He said he could use my help. So I met with him and we talked through a bunch of ideas regarding the characters and the plot, and by the time I left, I felt like the script was ready to go.
A couple of days later I called and asked how the writing was going. "It's not," he said. I naturally asked, "Why not?" There was a long pause. "Because I don't even know where to start."
I live and breathe screenwriting. I know all the ins and outs of the medium. So it's easy for me to forget that for many people, looking at 110 blank pages is like looking down into an endless black hole. The prospect of knowing where to begin, and then of how you're going to fill in all those pages, seems impossible.
I'm hoping to erase that fear today. To give you all a little guidance. You see, to write a great script, your writing must have PURPOSE. We, the reader, must feel like you have a plan in place – that you're bringing us somewhere. So before you do anything with your script. Before you write a single word. You need to know HOW YOUR STORY ENDS.
Think about it. How can your driving have purpose if you don't know where the trip ends?
I call this: The Check Point Method.
You set yourself a series of check points to write towards. And you start with your ending. That's going to be your final check point.
How do you come up with an ending if you haven't even started your script yet? It's easier than you think. What is the problem that sends your hero on his/her journey? Once you have that, you know what they must do to solve the problem. And the climax will be their attempt to solve it.
In Wonder Woman the problem is the evil German baddie who's waging World War 1. The climax, then, will be her battling that villain, trying to take him down.
If you were to, say, came up with an idea about a group of kids in a small town who start seeing a creepy clown, it's pretty clear how that script should end. They will have to battle the clown! So there you go. You've just identified your climax. Which gives you your first check point to write towards.
BUT.
That check point is still really far away, isn't it? You've given your script SOME purpose. But it still has the potential to wander around in circles before it gets to that final check point. Which means we need MORE check points!
The big plot beat that comes before the climax is the second act climax. What typically happens at the end of the second act is you main character reaches his lowest point. The bad guy gets away. The hero loses his girlfriend. Your NAVY SEAL'S entire team is killed. Your character has hit rock bottom.
Which means that for your second check point, all you have to do is figure out how your hero reaches his lowest point. In "It," for example, all the friends get in a fight and break up. They leave one another. How the hell can they defeat It if none of them are talking to each other? Look at that. Another check point's been added that's even closer to the start of the script than the climax. All of a sudden, this giant black hole isn't looking so giant anymore. Crafting a story starts to seem possible.
Let's keep it rolling and find another major plot beat that happens even closer to the beginning. For example, in "It," you have that haunted house the kids always see. You know you're going to have to build a set piece into that haunted house somewhere. You may not know what the scene is yet. But you know something big needs to happen there. So, once again, you make that another CHECK POINT. "Kids get stuck in house for some reason. Major battle occurs there." We've just added a third major check point to the story. This isn't looking difficult at all.
By this point, we're almost backed up to our midpoint. The midpoint is usually when a major plot beat occurs, something that adds another dimension to the story or sends it off in an unexpected direction. You could argue that in "It," this occurs when the "Losers Club" fends off the bullies and befriends Mike Hanlon. A new member has joined the group. An EVEN CLOSER check point to write towards. The script, now, is even smaller.
We also know that early on, we want a series of scenes where It scares the children. That can become our first major check point of the movie – "Each kid gets scared by It in a unique way." That means that after your script's opening, when you set up your characters, you have FIVE CHECK POINTS to write towards.
1) Series of scenes where kids get scared by It
2) The Losers group befriends Mike Hanlon after fighting off the bullies.
3) Big haunted house set piece.
4) Friends break up.
5) Friends battle It.
The idea with these check points is to make it so you always have something to write towards, which means your story always has purpose. If you don't set up these check points ahead of time, you'll find yourself scrambling for plot ideas and story directions, which inevitably lead the story nowhere. If you've ever run out of steam on a screenplay around pages 40-60, this is usually why.
Now remember, you don't have to limit yourself to five check points. You can include as many check points as you want. And I'd argue that the more you figure out ahead of time, the better. The writers of "It," for example, may have known beforehand that they wanted "It" to kidnap Beverly near the end, which motivated the Losers to regroup and go after It. So you'd slip that check point in between numbers 4 and 5.
To truth is that the less check points you have, the more likely you are to get lost. If you have to cover even 20 pages in your script with no check points to write towards, there's a good possibility that that section will lose focus.
Also, you don't have to start at the climax like I did and work your way backwards. I just find it easier because the two easiest plot beats to figure out are the Climax and the Hero's Lowest Point. And both are at the end. Feel free to start forming check points at the beginning if you want. Just make sure you have your ending figured out before you start writing. That's the one non-negotiable check point. Your climax guides the entire story as well as all the check points before it. So you want to have that one down.
I find that one of the most common issues in amateur screenplays is an unfocused narrative. The writer doesn't have a plan. And a lot of that comes from not having your major plot beats figured out ahead of time. Figure those plot beats out, CHECK POINT THEM, then write towards each, one at a time. Keep it simple guys. That's the name of the game.