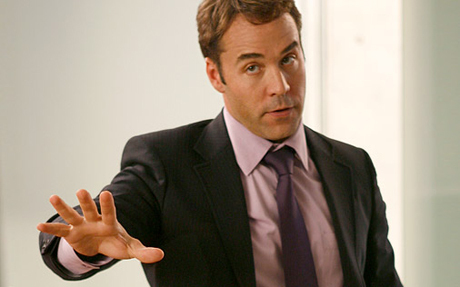 I'm happy with the way the summer box office has played out so far. We've had a few nice surprises – like a non-sequel, non pre-existing franchise, non YA novel doing great amongst a sea of more traditional summer blockbuster flicks (The Great Gatsby). We have a spec script that's not about super heroes or car races or blowing shit up outperforming a heavy favorite with the world's biggest movie star in it (Now You See Me beating After Earth). We have ANOTHER spec script, The Purge, occupying a prime-time slot on the summer slate this weekend. Whether it does well or not, getting a spec script turned into a movie that's released during the most competitive time of the year – that's a huge accomplishment. This is all good news for screenwriters. It gives producers and executives and studios the confidence that they CAN take chances on spec material.
However, it's important to remember that there's a step that needs to happen BEFORE your spec competes for one of those coveted summer slots. You have to sell the damn thing. And in order to sell it, you have to get your script out there for people to read. And typically (unless you bypass the system and get a kick-ass reception on a site like Scriptshadow), that means getting an agent to go out wide with your script. And that's what led me to today's article.
You see, I don't think there are enough amateur writers out there who track the spec market. Sure, many are aware of what sells. But are they actually tracking WHAT GOES OUT WIDE? Are they tracking the scripts agents and mangers are sending out to all the producers in hopes of getting a sale?  Agents are typically looking for two things when they're repping a script from a new writer.  a) it's well-written.  And b) it's a marketable enough concept that studios will actually be interested in buying it.  "a" is, of course, important. But it doesn't matter without "b."   This information is invaluable because if you know what agents like to push, you'll have a much better shot at landing one.
So today I'm going to give you the last 15 scripts that went out wide, along with their genres and loglines. I want you to see with your own eyes what reps are sending out there. I didn't cherry pick these loglines. I went to the Tracking Board (which you can get a 25% discount on if you sign up through Scriptshadow btw) and simply filtered by specs that have gone wide. If something didn't have a logline, I didn't include it. These are the scripts that were listed.
There is a caveat here. Agents have relationships and often know what places are best for a project, and therefore will send certain projects out to a much smaller list of folks. So these are by no means the ONLY scripts being sent around town. But they are the ones agents are sending out wide in hopes of the script either selling, or everyone liking the script enough to want to work with their client. Let's take a look.
Lewis & Clark: Trial By Fire
Genre: Action/Adventure/Supernatural
Logline: Pitched as "Pirates of the Caribbean" meets "Butch Cassidy and the Sundance Kid". Story is a re-imagining of the historic expedition. After the United States acquires the Louisiana Territory, President Thomas Jefferson sends Lewis & Clark on a journey to the American West that is believed to be inhabited by fearsome beasts that threaten the entire country.
Bullet Run
Genre: Action
Logline: Kept under wraps but pitched as "Speed" meets "Thief".
Autograph
Genre: Drama
Logline: Based on a novel, a boy secretly watches his actor/father run a con so the family can survive WWII Shanghai, but the father's arrested, so the boy applies what he's learned to survive.
Criminal
Genre: Action/Thriller
Logline: The right man in the wrong body. A dead CIA operative's memories, secrets and skills are implanted into an unpredictable and dangerous prison inmate in hopes that he will complete the operative's mission.
Visions
Genre: Horror/Thriller
Logline: A woman begins experiencing terrifying visions when she moves to her husband's vineyard.
The Uncontacted
Genre: Horror
Logline: Pitched as "Attack The Block" meets "The Descent". A group of grad students find themselves stranded on an island in the South Pacific. When they attempt to make a contact with an ancient cannibalistic civilization rumored to live there, they accidentally uncover something deadlier, lurking underground.
Pirate Hunter
Genre: Action/Adventure
Logline: In the year 1700 a Naval Lieutenant embarked on a search for the most bloodthirsty ship on the seas, as he sought his revenge. It found him.
Hottest Ass Contest
Genre: Comedy
Logline: With the coastal Florida city they work for on the verge of bankruptcy and their jobs on the line, the hard-partying great-grandson of the city's founder, along with his coworkers, take matters into their own hands. Setting out to attract thousands of revenue-generating revelers, they transform their city into an epic spring break destination by staging a Hottest Ass Contest that will feature only the finest female derrieres from all over the world.
Beauty and The Beasts
Genre: Fantasy/Adventure
Logline: Two years after the events of the classic tale, Belle's Prince Edgar mysteriously goes missing after she discovers the truth about his past, that he is actually a prince from a land of beasts. Belle is now thrown into an adventure where she travels to a magical land of fantastic creatures, and must restore order to the ancient kingdom if she is ever to see her love again.
The Asterisk
Genre: Action
Logline: Logline: Kept under wraps but pitched in the vein of "Beverly Hills Cop" and "Lethal Weapon".
Keeping Time (yay!)
Genre: Sci-fi/Romance/Comedy
Logline: Logline: A for-hire time traveler, who specializes in "preventing" bad relationships, meets a mysterious woman who also claims to be a traveler and is determined to stop him from completing his mission.
Sinbad and the 7 Curses
Genre: Action Adventure
Logline: Sinbad's crew must battle seven curses hurled at them by an old adversary when a princess gets in the way.
The Do Over
Genre: Comedy/Sci-fi
Logline: Pitched as "Back To The Future" meets "Peggy Sue Got Married". When a divorced couple is inadvertently transported back in time, they set out to break up their younger selves and change the course of their unhappy lives…only to discover that they are still meant for each other.
Freefall
Genre: Action
Logline: Pitched in the vein of "Fast & The Furious" in the air. An undercover agent, posing as the infamous parachuting hustler D.B. Cooper, infiltrates a group of thieves who are staging elaborate robberies of casino "money planes"; mid-air, mid-flight, jumping from plane-to-plane at 10,000 feet! Next stop, China's Macau Venetian Casino.
The Remplacement
Genre: Comedy
Logline: When his long-lost identical twin brother shows up, an unhappily married father of two seizes the occasion to swap himself out of his own life.
It's pretty self-explanatory. Every one of these ideas, save the drama, is marketable. I'm not saying they're all good ideas (Hottest Ass Contest??). But the writers have made an attempt at creating something for the marketplace. We got four comedies, seven action scripts, a few adventure, a couple of horror, and a couple of thrillers. It's not a coincidence that these are the genres being pushed by the agents. These are what studios want because these are the genres that have proven to create the best box-office return in the spec market.
This doesn't mean you can't write your semi-autobiographical tale about how you learned how to swim in Mexico. What it DOES mean is that you make your chances for selling a script exponentially harder by doing so. When I talk to agents and managers about scripts, I already know what they're going to say when I tell them I found a feel good piece about a leper colony in the 1930s. They're gong to ask, "Is it based on a book?" And when I tell them no, they're going to say, "What else do you have?" Because action and comedy and horror and adventure and thrillers are the only thing they're confident going out with unless you have the next American Beauty. And unless you've been writing for 20 years like Alan Ball had, you probably don't have the next American Beauty.
I wrote this article as sort of a wake up call to writers because I have been reading a lot of material privately lately where the writers aren't considering this part of the equation. They're not asking, "Is this something that an agent is actually going to want to send out?"
Look, I'm not telling you you need to sell your soul. I believe that you should write what moves you. But you have to be smart about it. You can't write some really low-concept drama with no commercial appeal and say, "Ohh, because it's coming from that deep unique special place that only I can offer the world," that everyone will want it. At some point, you have to look at the thing from an investment perspective, from the person's POV who's ultimately going to put their reputation and their money on the line. Are they going to buy something that's going to keep their company in business? Or are they going to gamble on a slow introspective drama? Don't walk around with your heads in the sand, guys. Be aware not only what's selling, but what kind of material people are passing around.
And hey, I'm not saying those loglines above are amazing. The loglines themselves are not the point. It's the TYPES OF SCRIPTS that agents are sending out there: thrillers, horror, adventure, action, comedy. You guys are smart. You can play in this space and come up with much better loglines than those above. Hollywood's still a place where if you come up with an amazing concept and you're a competent writer, you can go directly to the front of the line.
Also remember that just because you're writing a marketable concept, doesn't mean you can't explore characters and themes on a deeper level. It doesn't mean you can't make your reader think. The concept and genre are meant to get you through the door. Once inside, that's when you show off your skills. So write something with deep characters who are battling their flaws and fears, but do it inside of a horror movie, or an adventure movie.
And if this article sickens you? If you can't believe this is what you need to do to get in the game? Don't complain about it. Grab your camera and make your movie independently. There's absolutely nothing wrong with that and it's actually one of the fastest ways to make a career, since you're bypassing the "wait for someone else to like it" spec stage. In the meantime, if you want to play in the spec world, this is how the game is played. If you want an agent to take you on, give them something they can sell, dammit. Good luck!