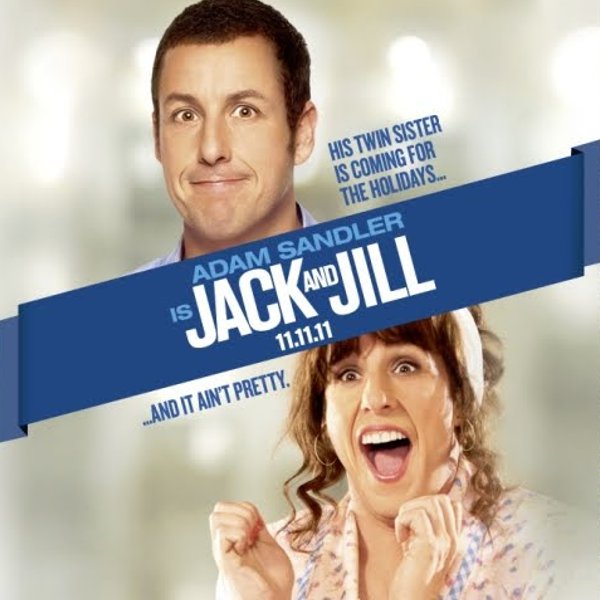 So in last week's newsletter, I sent out 5 amateur comedies to the Scriptshadow community to choose from for an Amateur Friday review. You can see these loglines discussed in the Amateur Offerings post here. The overall consensus was not good. People didn't like what they saw. And keep in mind, these were the BEST OF the comedy loglines sent in. They weren't just a random five people. Regardless of that, it got me thinking. What the hell is going on with comedies? The genre, in my opinion, is at an all time low.
Think about it. When was the last time you HAD to go to the movies to see a comedy? Six months ago? A year? I honestly can't remember myself. And that's a troubling development. Unlike superhero flicks and action-adventure films, comedies aren't dependent on the big-screen experience. They can just as easily be enjoyed at home. Which tells me if this trend continues, comedies will follow the same route as dramas and indie movies: straight-to-digital. And as soon as that happens, the price for comedy specs goes way down. Why is that a big deal? Because comedy is the biggest market left for spec writers, one of the few genres left writers can consistently sell a spec script in.
Now I understand discussing comedies is tough. Sense of humor differs wildly from person to person. It's the only genre where one person can absolutely hate a movie that someone else absolutely loves. I mean, believe it or not, some people actually liked Paul Blart: Mall Cop. This makes discussing the issue tricky. However, even with people's widely divergent tastes in comedy, I think it's safe to say that the overall quality of the comedy has gone down. I mean when a comedy like "Jack and Jill" can get made, the genre has to be suffering, right?
Good comedies have always been hard to come by, but in better times, we got at least one bona fide comedy classic a year. By classic I mean movies that you'd want to buy and watch again. So in 1993 we had Groundhog Day, 94 we had Dumb and Dumber, 95 we had Get Shorty, 96 we had Happy Gilmore (or "Scream" if you want to count that as a comedy), 97 we had Liar Liar, 98 There's Something About Marry, 99 American Pie, and in 2000, Meet The Parents. I mean that's a pretty good run. I haven't seen anything approaching that run in the past decade.
Of course, maybe I'm just getting old. Maybe I don't like the same things the kids these days like. Maybe the comedies coming out now ARE classics, and I'm just not hip to the new haha. Well, let's go to the books, shall we? Below are the top 5 box office comedies in each of the last 5 years. You'll notice that 2012 was the lowest ranking box office year for comedies of the five by over 100 million dollars. But that's not what I want you to focus on. Focus on the movies themselves. Are these really the best Hollywood can do?
2012
Ted – $218 million
21 Jump Street – $138 million
The Campaign – $86 million
This is 40 – $67 million
Pitch Perfect – $65 million
2011
The Hangover Part 2 – $254 million
Bridesmaids – $169 million
Horrible Bosses – $117 million
Bad Teacher – $100 million
Crazy Stupid Love – $84 million
2010
Grown Ups – $162 million
Little Fockers – $148 million
The Other Guys – $119 million
Jackass 3-D – $117 million
Due Date – $100 million
2009
The Hangover – $277 million
Night At The Museum, Battle of The Smithsonian – $177 million
Paul Blart: Mall Cop – $146 million
Couples Retreat – $109 million
Zombieland – $75 million
2008
Hancock – $227 million
Get Smart – $130 million
Tropic Thunder – $110 million
Step Brothers – $100 million
You Don't Mess With The Zohan – $100 million
Now there are some okay titles in this list. But I'm pretty sure the only comedy the majority of us would agree is a bona fide classic is The Hangover. I mean, we had one year off this list where the top two movies were, gasp, Grown-Ups and Little Fockers!!! The combined Rotten Tomato scores for these two films was 19%. No, I didn't forget one of the percentages. One was 9 percent. The other was 10!! Jackass 3-D was the fourth biggest comedy of that year. A bunch of guys looking for inventive ways to land on their balls. The Other Guys was the only semi-legitimate comedy that year, and the plot for that film was unintelligible.
Which leads me to my big problem with today's comedies. Nobody pays attention to story anymore. Instead, the trend is bit-comedy – little individual bursts of comedy that have little to no connection to one another. The rallying cry seems to be, "If it's funny, include it, no matter what." Miss Scriptshadow calls them "Youtube-able Moments" – bits that would play well in one or two minutes on Youtube (the "white trash name guessing" scene in "Ted" for example), but don't have any story value.
Seth McFarlene has been leading the charge for this kind of comedy in the TV world. If you look at cartoons like The Simpsons and South Park – they put a lot of effort into building a story that the comedy can emerge from. Family Guy is the opposite. Nothing is connected. There's no story to speak of. It's just random bits of comedy that are born out of whatever the writer thinks is funny at the moment.
Now because a TV show is only 22 minutes long, this lack of coherence can work. But on an entire film? Outside of the Naked Gun and Scary Movie franchises, we haven't seen it seep into "narrative" features much. But now we have Seth McFarlane's "Ted," which is about as "Youtubable Moment"-centric as it gets. And people came out in droves. It finished with 218 million dollars at the domestic box office, and was the biggest comedy of the year.
Now I'm assuming I speak for everyone when I say that Ted isn't a classic. Or at least I hope I do. So what does its anointment mean? Does it mean that this is what audiences want now? Or does it mean that the comedy scene has gotten so terrible that this is what we're left with?
Call me old fashioned, but here's what I believe is going on. The wrong people are dictating the comedy scene, people who put the emphasis on the wrong things. It's not that these people aren't funny. Some of them are. But nobody's taught them the value of story, and how if you pull an audience in emotionally, if you build a strong narrative with something at stake where the characters are charismatic and likable and interesting, then everything about the story becomes much better, including the humor.
A good story is like a spell. It makes you forget everything else around you. It pulls you in and makes you believe in its make-believe world. Once you do that, you can manipulate any emotion you want out of an audience, with humor being no different than fear or sadness or anger. What I'm trying to say is that a movie like Ted could've had everything it has now but a lot more. It could've been twice as captivating, twice as funny, and made even more money.
What kills me, though, is that this new comedy approach has begun to trickle down to the spec-writing community. New comedy writers are coming onto the scene and believing this is how they need to write comedies, without a strong story or strong direction. This has resulted in an overall "lowering of the bar" and now the best of these patchwork comedy specs are bought at prices ¼ of what comedies used to go for. The buyers need to buy something, but pay small amounts because…well because the comedies aren't very good anymore. I'm trying to think of the last big comedy spec sale in Hollywood and I can't. Can you?? Maybe El Tigre (about a middle class man who gets mistaken for a Mexican drug cartel leader). And that was horrible.
There's actually good news to come out of all of this. The laughably low quality in the comedy genre for both scripts and movies opens the door for someone with a good comedy idea who can actually execute a story to cash in. Basically, you need 3 things. You need a marketable concept. You need strong funny characters. And you need a story that stays strong all the way through. Instead of trying to come up with funny scenes and building a story around that, come up with a funny story and let the comedy emerge organically from it. Also ask yourself, would your story still be interesting without the comedy? Would the audience still care? Would they still want to know what happens next? If the answer to those questions is yes, then you're on the right track. I, for one, am wishing you luck. Because I'd love to start laughing again when I go to the movies.