ALERT ALERT!!! The SCRIPTSHADOW NEWSLETTER has been sent! Check your SPAM and PROMOTIONS folders if you did not receive the newsletter in your mailbox. You can add my e-mail to your ADDRESS LIST to make sure future newsletters go straight to your inbox. If you still can't find the newsletter, e-mail me with the subject matter – NEWSLETTER. It's a BIG one, with a review of what many consider to be one of the best scripts of the past five years. Sign up for the newsletter here.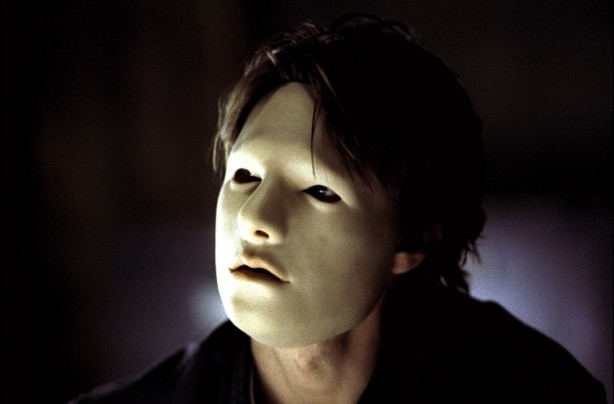 So it happened again.
What's that? You don't know what I'm talking about?
Oh.
I had another meet-up with a writer.
Which resulted in another, "What the HELL are you thinking?????"
A sweet well-intentioned guy. Very nice.
But then it happened. He pitched me. Told me what he was working on.
I listened. I tried to be patient. But before I knew it, I was shaking my head. I asked him if he read my site. Because he said he was inspired by it. But if you're inspired by my site, why are you doing the exact opposite of everything I talk about?
That may seem like a harsh reaction but I used to stay quiet in these situations. Nod my head and smile. But what good does that do anyone? Is it better for me to let this gentleman waste the next six months of his life or tell him right then and there that his ideas…well… suck.
What was the problem with this young gentleman's ideas? None of them were movies! There wasn't a single cinematic idea in the bunch. I'm not going to expose those ideas here for the world to laugh at. But let's just say they were the equivalent of a man struggling through a job he didn't like. Very basic, very "un movie like" premises.
Hearing him talk about these ideas, you could feel his passion. But passion without a good idea is about as useful as a slurpee without a cup. It's going to spill all over your clothes, leave a stain, and result in a very angry Indian man yelling at you.
Okay, so it's not exactly like a slurpee without a cup but the point is, this is amateur mistake numero uno. The thing that keeps 90% of aspiring screenwriters on the wrong side of the Hollywood wall. Their ideas are BORING! They don't promise us anything exciting.
How does the saying go? A cat sitting on a blanket isn't an idea. A cat sitting on a dog's blanket is.
And there are a lot of things that go into it but basically you want to give the audience an idea that promises a lot of conflict. I mean look at the setup for Fury Road. A woman steals the most powerful man in the region's five wives and tries to run away. We can see how that's going to end up in a lot of conflict, a lot of problems, a lot of "shit going wrong."
The reason I'm babbling on about this is because I'm tired of seeing writers waste their time on boring freaking ideas that will never go anywhere. I read them all the time in the Amateur Offerings' submissions and I think, "What are you thinking??? How could you possibly think anyone would want to see this movie?"
For awhile I thought these were just hopeless writers who didn't have the talent to come up with a good idea. But then I started thinking, maybe no one's sat down and taught these people the difference between a good idea and a bad one.
So I came up with 7 questions to help these writers determine the value of their idea. If they can say yes to at least four of these questions, they probably have a story worth telling. Any less and they may want to go on to the next idea.
Now I've ranked these in order of importance. So the top questions are weighted higher than the bottom ones. In other words, it's more important that you answer yes to the first few questions.
A couple of things to remember. The game changes if you're going to direct your script yourself. That's because when you direct, you give yourself another opportunity to differentiate your product. So if your script seems mundane on the page, but you plan on shooting it in a really unique or weird way, that still allows you to stand out. Like Gregory Go Boom. That script probably looked mundane on the page, but the director gave it a truly fresh feel on the screen.
Also, don't try and defend your idea by putting it up against similar ideas that were a) book adaptations or b) director-driven projects. As a spec screenwriter, you will never get the benefit of the doubt a New York Times best seller does, nor will producers care when you plead with them, "I know not a lot happens but it's going to be like a David Lynch film." Since you're the unknown spec writer, you have to be bigger and flashier to get noticed. So here are the seven questions you'll hopefully answer "yes" to. Good luck!
1) Is your idea high concept?
I'd say that this is probably the most helpful thing you can do to get your script noticed. I read ARES, Michael Starbury's script about a special division created to recover the extraordinary and supernatural. Truth be told, it wasn't very good. But the idea was so big, so "you could totally see this as a movie," that it sold for mid six figures. High concept is not synonymous with big budget either. A high concept could be a therapist who takes on a child patient who sees ghosts (The Sixth Sense). Or a couple who runs into their doppelgangers on their vacation (The One I Love).
2) Are you writing in one of the six marketable genres (horror, thriller, sci-fi, comedy, action, adventure)?
These are the genres that sell best on the spec market. Dramas don't do well here. Westerns. Period pieces. Coming-of-age stories. If you're not writing in one of these six, you should be probably be worried about your spec's chances.
3) Is your idea marketable?
This would appear to be the same question as number two, since the reason those genres are celebrated is because they're marketable, but there are plenty of non-genre movies that can still be marketed. One of the ways you can figure this out is to find three movies (within the last decade) similar to yours that have done well at the box office (relative to their costs). The biopic is a good example of this right now. Studios have proven they can market these movies and people will show up.
4) Do you have a fascinating or extremely strong main character?
Actor bait can work as a sort of Hail Mary for smaller ideas. Think a meaty juicy role where an actor gets to do a lot of stuff. It could be anything from being a schizophrenic (A Beautiful Mind) to being bitter and having scars on your face (Cake, Vanilla Sky).
5) Does it have a unique angle?
We just talked about this the other day. Once you choose your idea, try to figure out what your unique angle is going to be. If you don't have a unique angle, it's likely your script is going to feel just like everything that came before it. Take one of the unexpected hits from a couple of years ago, "Now You See Me." The writers decided to write a heist film. But everyone writes heist films. What was different about theirs? Well, they made the heisters magicians. That's an angle we haven't seen before.
6) Is your script thick with conflict?
A premise that promises a lot of head-butting between characters, a lot of tension, a lot of sides pulling at one another, a lot of uncomfortable interactions, is an idea that'll likely make a good screenplay. A perfect example is Gone Girl. A woman disappears and we follow the husband, who everyone suspects killed her. Every situation this man steps into is going to result in some kind of conflict. Contrast that with, say, a movie about a man who's grieving the loss of his life. I guess there's some inner conflict in that idea, but it's minimal, and we'll grow tired of it quickly, meaning the idea is weak. A man who grieves the loss of his wife, only to find out she used to work for the CIA, and now people who were after her are now after him? Okay, you might have an idea there.
7) Does your idea contain irony?
If you're writing what many would consider to be an "independent" movie, I consider an ironic premise almost essential. It's really your last ditch effort to make your tiny movie stand out. A king who can't speak must give the most important speech in history (The King's Speech). When an older man meets a minor online, it turns out to be the minor who's the predator (Hard Candy).
Don't worry if you don't get an affirmative on every one of these questions. That's unlikely. But as long as you get more yes's than no's, you should be in good shape. Also, there's a final component to all of this, and that's your own creativity, your own voice. You have to add those creative flourishes and ideas that only you can bring to the table. For example, I could write a movie about a group of teenagers stuck in a town full of zombies that would get yes's to most of these questions. But if I'm not bringing some creativity to the story, it'll still be a dud. Nobody wants to be a dud. Be a stud. And never ever roll in mud.