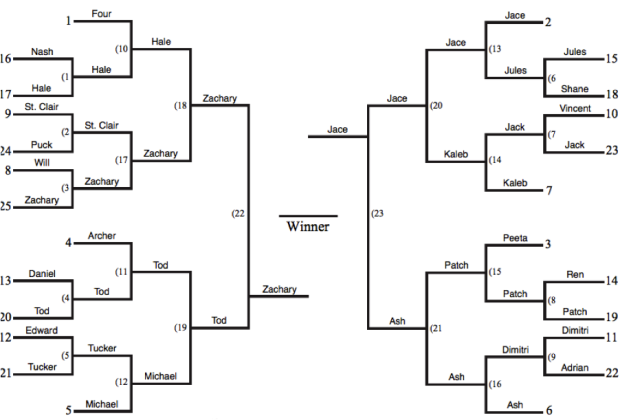 If you're new to the Scriptshadow Script Challenge, here are all the previous posts…
WEEK 0
WEEK 1
WEEK 2
WEEK 3
WEEK 4
WEEK 5
WEEK 6
WEEK 7
WEEK 8
WEEK 9
WEEK 10
WEEK 11
WEEK 12
Okay everybody, so this upcoming week, you will be finishing your second draft. But for those of you who've been lagging behind, fear not. I am giving you five more weeks to get your scripts ready for THE 1ST ANNUAL SCRIPTSHADOW SCREENPLAY TOURNAMENT. Anyone wishing to enter the Scriptshadow Screenplay Tournament will need to submit their script by 11:59pm Pacific Time, Sunday, September 4th. Here's what you want to include in the e-mail.
All entries should be sent to: Carsonreeves3@gmail.com with subject line: "SCRIPTSHADOW TOURNAMENT."
Title
Genre
Logline
Why You Should Be Picked
From there, I will be picking between 40 and 64 screenplays to compete in the tournament. Since this is unprecedented and nobody has done it before, I'm going to be figuring out a lot of this as I go along. But basically, Saturdays will become Scriptshadow Tournament days as opposed to Amateur Offerings days. You guys will be voting on which scripts go through each round, just like you vote for which scripts get a Friday review.
How do we know which scripts were written for this contest and which weren't? We don't! The large majority of people who follow this site do not comment. And I'm not going to exclude them from the contest. So we're going by peoples' word here. As far as which scripts I choose for the tournament, it'll be no different from picking scripts for the Scriptshadow 250. The best overall presentations (concept and pitch) get in.
So get those scripts ready people! Let's find something great. :)