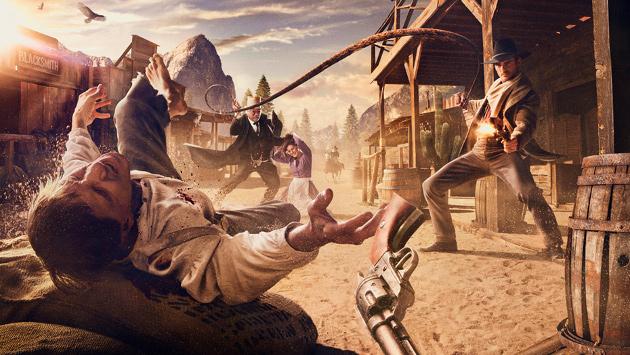 EDIT – WINNERS ANNOUNCED!
So 4 of the top 5 entries consisted of 4 of the top 5 contributors within the group. That gave me some pause. Is everybody here getting a fair shot? With that said, I realize that there's a couple of things at play here. For one, people are more likely to check out the scripts of the people they know. This isn't just true here at Scriptshadow. It's true in Hollywood.
So we're basically preparing screenwriters for the real world. And just like the real world, if you want to break through that nepotistic malaise that producers either directly or indirectly participate in, give us a concept that makes it impossible to not open your script, then write a first ten pages that makes it impossible for us to put your script down, then write another 100 pages that make it impossible for us to stop reading. It's just the way it is. And that seems like it's what's happened this weekend with Breaking Them Up.
Another thing that factors into this is that the people who participate here tend to be the people who care more about learning the craft of screenwriting. So it makes sense that their scripts, on the whole, would be better than those who aren't participating. These writers are always learning new tools, building networks with other writers here, using those people to get feedback on their scripts. So it makes sense that their scripts would be better. Hence, I'm excited to announce that the four winners of the Wild Card Round are…
Katherine Botts – Cratchit
David Waddell – Breaking Them Up
Steffan DelPiano – Odysseus and His Boy
Kenneth Kleemann – Hellfire Alley
I've already chosen who will participate in the first round of the Quarterfinals next week. Those writers will be personally contacted by me via e-mail and given until Wednesday night to make any last changes to their scripts. Congratulations to everybody here for a tight race and let the Quarterfinals begin!!!
ORIGINAL POST BELOW
YEEEE-HAWWWW! GRAB YOUR GUNS, BOYS! IT'S ABOUT TO GET WILD!
The top 8 scripts have already been chosen for the Quarterfinals of the Scriptshadow Screenplay Tournament. Today we take 8 scripts that gave those winners a run for their money and pit them against each other. You, the readers, will decide which 4 of these wild-cards advance to the quarterfinals. Just like previous weeks, your job is to read as much as you can from each entry and vote on your favorite in the comments section. The top 4 vote-getters will move through and next week we'll begin the Quarterfinal Round.
Since everyone has a limited amount of reading time and 7 out of 8 of these scripts have been rewritten, I'll allow the writers to chronicle the changes they made in the Comments Section if they want. It's no substitute for reading the script, but at least you'll be able to make a more informed decision.
One last thing: PLEASE VOTE FOR THE BEST SCRIPT, NOT YOUR BEST FRIEND. If you haven't read any of these scripts and you're not going to read them this weekend either, I'd rather you not vote at all than cast a vote for a friend. The idea is to have the best scripts competing, not the most popular commenters competing. If the top 4 vote-getters on Sunday are the 4 most popular commenters within today's grouping, I'm probably going to pick my own top 4 (hey sorry – wild card rules, baby). Let's find the best scripts here, guys. On to today's entries!
Title: Felix (new draft!)
Writer: Casey Giltner
Genre: Horror, Coming-of-age
Logline: After his great-grandmother's death, ten-year-old Felix is troubled by a potentially haunted family heirloom and his father's increasingly strange behavior.
Title: Breaking Them Up (formerly "Untitled Breaking Up Parents Marriage Comedy") (new draft!)
Writer: David Waddell
Genre: Comedy
Logline: Convinced that his constantly feuding parents are headed for a divorce, a 14 year old sets out to find new lovers for his mom and dad in hopes of ending their marriage.
Title: Odysseus and His Boy (new draft!)
Writer: Steffan DelPiano
Genre: Period
Logline: With only one night to act, two rival soldiers must sneak behind enemy lines to complete a last-ditch suicide mission that will finally put an end to a decade-long conflict.
Title: Hellfire Alley (new draft!)
Writer: Kenneth Kleemann
Genre: Western/True Story
Logline: The gritty, UNTOLD story behind the real outlaws who inspired the classic film, THE WILD BUNCH.
Title: Widow's Walk (new draft!)
Writer: Brett Martin
Genre: Contained Thriller
Logline: A psychic breaks into a haunted house to confront a malevolent force from her past that she believes has abducted her daughter.
Title: A Darker Place – (same draft)
Writers: Andrew Rhodes and Robert Irvin
Genre: Contained Thriller/Sci-fi
Logline: In the home of her latest case, an obsessed social worker fights to save a girl being tortured in the basement of that very house … 24 years in the future.
Title: Cratchit (new draft!)
Writer: Katherine Botts
Genre: Mystery & Suspense, Fantasy
Logline: "A Christmas Carol" reimagined, told from the point of view of Bob Cratchit as he and Ebenezer Scrooge race to track down Jacob Marley's killer — the same killer who now targets Scrooge and Cratchit's son, Tiny Tim.
Title: 21 Days in the Amazon (new draft!)
Writer: Ben Koch
Genre: Found Footage Horror
Logline: When the cast and crew of the reality show Bared and Scared film an episode in the Amazon, surviving the deadly jungle proves less frightening than surviving an unhinged contestant.