Awww yeah, baby! It's time for the Scriptshadow Worst of Best of 2017 List! Believe it or not, The Last Jedi is NOT my least favorite movie of the year. So I'll keep you in suspense about that for awhile. Full Disclosure, I haven't seen every movie of 2017 yet. I didn't see Mother or Lady Bird. I haven't seen the new Paul Thomas Anderson movie. Not Coco, Molly's Game, or Call Me By Your Name, or The Florida Project. I suspect of those films, Molly's Game and The Florida Project might have made my Top 10, and that Mother and the new Paul Thomas Anderson movie had a good chance of making my Worst Of (for those new to the site – I've always thought PTA was a terrible writer and that his last two movies prove that in spades).
As for bubble films, Get Out, whose script you all know I loved, didn't transfer as well as I was hoping for. There was something I didn't like about the actor playing the lead. But it's still a solid movie. Colossal was a huge surprise for me. I really liked that movie and it almost made my Top 10. Logan was cool. Ingrid Goes West was a sliver away from making the cut. What killed that movie was the actor who played the brother. Worst performance of the year. Oh, but guys, check out that film for Ice Cube's son's performance. This guy is about to break out and become a superstar. He's amazing. Blade Runner was Snore Runner. I tried so hard to get into War of the Planet of the Apes but it was just meh. The Beguiled started off strong then fell apart when they (major spoiler) chopped Colin Farrel's leg off. Bitter much Sofia Coppola!? Have I forgotten anything?
Feel free to attack my sanity in the comments. But I'd also LOOOOOVE it if you guys suggested any great smaller movies that went under the radar this year. I'm always looking for the next hidden gem. Enjoy the list!
CARSON'S WORST MOVIES OF 2017
10) The House
Coincidence that two of my least favorite films of the year have casinos as a major plot point? Hmmmm…. I went on record as soon as this project was announced that it sounded like a dumb idea. Which was strange because the writers launched their careers with such a clever idea in Neighbors. When I finally read the script and saw that the first 40 pages were exposition, I knew the project was dunzoes. If you're writing 40 pages of exposition into a comedy, you're no longer writing a comedy. You're writing an obituary.
9) Raw
This is that French film about… actually I have no idea what it's about. I think chef college? A vegetarian in chef university? In typical French film fashion, the script seems to have been written by a 12 year old on shrooms. There's no central narrative. No point. No goal. The director erroneously believes this makes the movie "daring" and "artistic." No, it just makes it lame. The movie has some memorable visuals, such as characters smearing each other with paint in a paint orgy. But these high points get lost in a discombobulated plot of nothingness. Someone needs to introduce France to Scriptshadow.
8) The Lost City of Z
I am not a Lost City of Z hater. In fact, I read the book the movie is based on. What made the book great was this celebration of adventure and discovery. Some of the stories the author tells about treasure-hunting are wonderfully entertaining. What I didn't know is that before movies came around, newspapers and magazines chronicled the adventures of real-life treasure hunters. Everyone was racing to the newspaper stand to find out what happened to [insert cool treasure hunter of the time]. They were the "movies" of that period and treasure hunters were the "movie stars." Well director James Gray seems to have studied at the Rian Johnson School of "Suck all Joy Out of the Past," turning the film into a dismal elongated meditative piece of crap. Everything about the main character, the side characters, and their missions, is dim, gray, and sad. Way to kill happiness.
7) The Dark Tower
One need only watch the first scene of The Dark Tower to know how bad it's going to be. We're in some maybe-future/maybe-past place. With children. And a tower. And a Harry Potter slash Hunger Games school. Before we have any understanding of this time or place or the characters, everything is destroyed by an outside force. One of the primary rules of storytelling is that you have to build the variables up before you tear them down – whether that's in a scene, sequence, or the entire movie. Without any build-up, we feel nothing when the destruction comes. This is basic Screenwriting 101 stuff. If you can't get that right, why would I believe you can handle an entire screenplay? Boy was I proven right.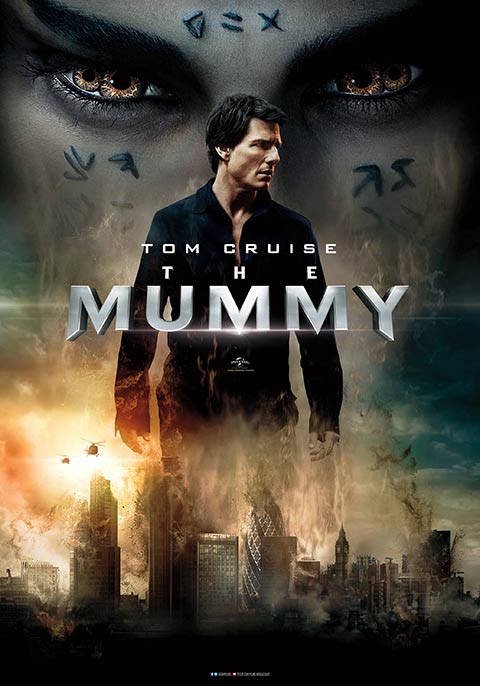 6) The Mummy
I wish I could tell you what happened here. The original script for this movie was good. I swear it! I think once Tom Cruise got involved, nobody knew what to do. On the one hand, Tom Cruise didn't work at all for what they were imagining. But do you really turn down the star power of Tom Cruise? It's a little like if Tom Cruise asks you out. You have to go out with him. I mean, he's Tom Cruise! But then you end up having to endure everything that comes with Tom Cruise. The whirlwind of his career, the media infatuation, his freaky religious views. The Mummy could never figure out if it was a Mummy film or a Tom Cruise film. I so wanted to enjoy this but it imploded quickly. Hash tag bring back Brandon Fraser.
5) Valerian
Poor Luc Besson. This one is hard for me. You've wanted to make a movie for 50 years. 50 years! And when you finally do, it's not just bad. It's horrible. This is why art is so frustrating. You'd think that having that much time to build something and think about something and write the backstories and the ideas and all of that – you'd come up with something incredible. Maybe this is an example of someone having so many ideas he got lost in the weeds. And then of course there's the argument that Luc Besson is simply a bad writer. Fair. Whatever the case, everything with this movie was wrong. Worst casting of the year didn't help matters.
4) It Comes at Night
It Comes at Night might have worked better if something had actually come at night.
3) Alien Covenant
The best thing about Alien Covenant is listening to post-film Ridley Scott's interviews where he speaks about making eight more Alien movies. Dude, Ridley. It's over, man. This movie was soooo bad. It was like the studio gave them 100 million dollars, they shot the first act, and then realized they only had 20 million left. So they cobbled together a single set and made a student-film where the main character, an android no less, made love to himself with a flute. Let's be honest. This franchise died awhile ago. But can we finally say this is it? Oh wait. Disney just bought Fox. Never mind.
2) The Last Jedi
I've never seen a more selfish act by a film director in my life. Rian Johnson never had any intention of making a Star Wars movie. He only ever intended to make a Rian Johnson movie. Everything he does in this film is meant to serve his own interests. He never once considers the most faithful audience in the history of film. Listening to him defend his choices (In response to Luke throwing the lightsaber over his shoulder: "It was the only honest choice available.") shows us just how limited his writing skill is. It's funny. Two years ago I tried to warn everyone that Johnson was a terrible choice for a Star Wars film. But I just thought he was going to make a bad Star Wars movie. I had no idea he would destroy the most iconic hero in movie history in the process. (this movie is starting to implode at the box office btw – it'll be interesting to see how Kathleen Kennedy spins it)
1) Beatriz At Dinner
How is it, you ask, that there's a movie out there you actually hated more than The Last Jedi, Carson!? Welcome to Beatriz at Dinner. This is a movie that had a great setup. Great movies are about contrast, conflict, juxtaposition. Beatriz at Dinner had all of that. A poor Mexican masseuse-healer gets stuck at a rich client's home for the night, which happens to be the night a Rupert Murdoch like figure is coming over for dinner. The movie starts off perfectly. I'm telling you. I was watching this and thinking, "Why isn't this film being mentioned in the Oscar race? Why aren't John Lithgow and Salma Hayek getting Oscar noms?" And then…. I can't even tell you what happened. A brilliantly crafted screenplay turned into a giant pile of garbage. This film has one of the worst endings to the best beginnings that I've ever witnessed. I've never felt more betrayed and frustrated by a film.
CARSON'S FAVORITE MOVIES OF 2017
10) Wonder Woman
Gal Gadot is the greatest actress of our generation. Okay, maybe that's pushing it. But she's so damn charming. And Chris Pine is so damn charming also. And together they're charming squared. They have the kind of chemistry you get once a year in Hollywood. Was the plot perfect? Nah. Was the villain perfect? Nah. But the setting was unique and the movie was fun, dammit. I love that this is only going to give us more Gal Gadot, starting with the number one script on this year's Black List, Ruin.
9) Kingsman 2
You guys are probably looking at me and going, "I'm sorry-scuse-me-whaaaa?" I've never mentioned this franchise on the site before. But I just watched this film and holy bonkers! This is the craziest movie you will see all year. It's absolutely NUTS! You have Julianne Moore grinding people up to make burgers. In a hidden Aztec enclave with a 50s movie theater and diner. I threw this on for background watching and it quickly turned into a marquee showing at the Casa de Carson. Loooovvvvved it!
8) The Disaster Artist
Over the last couple of weeks, I've been listening to a lot of James Franco interviews promoting this film. Here's a fun fact. When Franco came to General Hospital and said he wanted to be on a season of their show, they moved planets to appease him. But scheduling was tough. Franco was filming a movie in New York at the time. So what they did was they flew Franco in every Friday after his movie shoot, and Franco would shoot ALL OF HIS GENERAL HOSPITAL SCENES for the next month in one day/night. He said that he would routinely shoot over 100 script pages A DAY. That's an entire feature in a day, lol! Anyway, who better to direct and star in a movie about the worst movie ever made, and spend the production in character as the character he's playing, than James Franco. I love everything about this movie, both the movie itself and all the stories surrounding it. Oh, and get this. The Room is finally getting a wide release! After 15 years, Tommy Wiseau's dream is finally coming true!
7) Dunkirk
Dunkirk is the most bold studio release of the year. It tells its story out-of-order and with little dialogue, yet manages to be captivating throughout the majority of its running time. I went into this film grumbling about the setup, which didn't seem that interesting for a war film (compared to, say, storming the beaches of Normandy). But the film taught me that the real war is often fought in between the big battles. And it captured one of World War 2's biggest "in between moments" with some beautiful cinematography and sound design. The film I'd most recommend on this list seeing in the theater.
6) Donald Cried
One of the things I've become great at over the years is sniffing out all the movies that have a chance of being good. If I haven't at least heard of it, chances are it's terrible. I'd never heard of Donald Cried. And I only checked it out because of Itunes' "Filmmakers to Watch" feature. This film probably has the best character of the year in it. Donald is like a grown up version of Napoleon Dynamite, but with more edge. The movie takes place when Donald's childhood best friend, who's now rich and successful, comes home for the weekend and gets stuck hanging out with Donald. If you're into quirky dark humor, I DEFINITELY recommend this.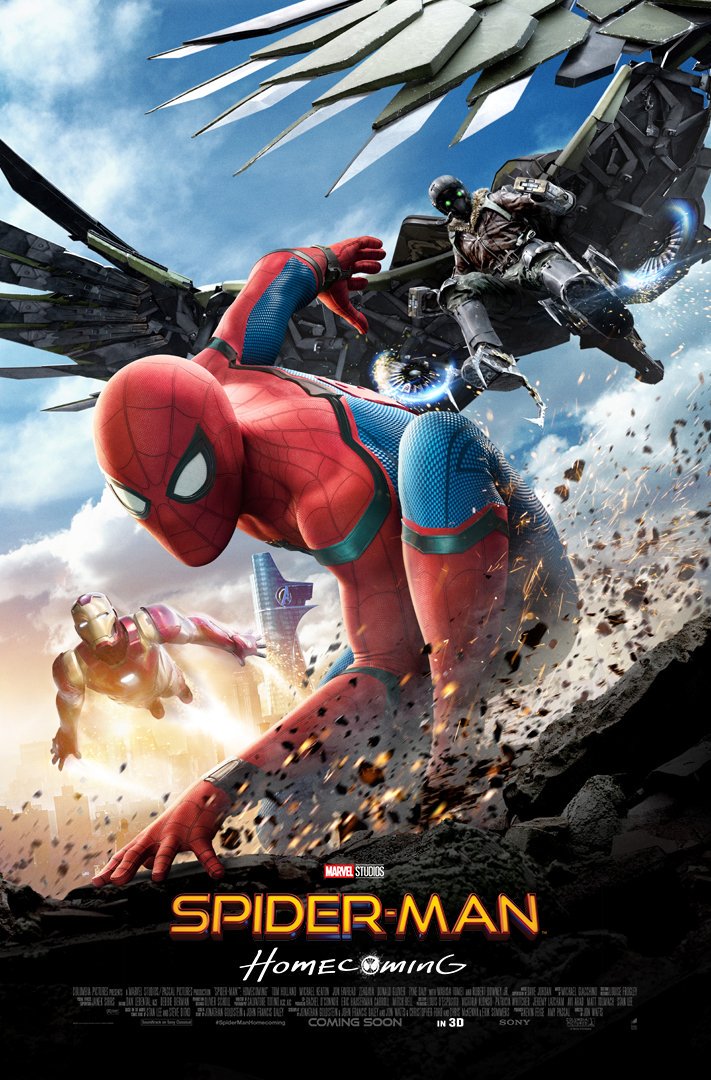 5) Spider-Man: Homecoming
Everything they did wrong in the previous Spider-Man films, they did right here. They brought a youthful enthusiasm back to the main character. They gave us a villain we actually liked for once in a Spider-Man movie. They flipped some of the characters on their head. They had some cool set-pieces, like the Washington Monument sequence. Oh, and let's not forget that twist. Spider-Man is so back I wanna wrap myself in a peanut-butter flavored web and eat my way out. No idea what that means.
4) Thor: Ragnarok
If you would've told me at the beginning of the year that I'd have three super-hero movies in my Top 10, I'd tell you you were Girl Interrupted insane. I don't know if that's because I've finally come around to the genre or that there are so many comic book movies being released that I don't have a choice. But this is another super hero film that I loved. You can probably spot a theme here. All of these super-hero movies on my list were fun, made you feel good, and honored their fan base. Probably the best thing to come out of this movie is the unlimited talent that is Taika Waititi. Taika proved that you can both bring your own vision to an established franchise and satisfy the fan base at the same time. Now come make a Star Wars movie, Taika! #Taika4Yoda
3) Columbus
You guys have heard me talk about this film already. If Thor: Ragnarok is non-stop thrills and action, Columbus is non-stop shots of buildings and quiet conversations. Sound boring? I suppose it could be to some. But if you love cinematography and minimalism, want to meet one of the best young actresses around, and escape for a couple of hours from the 24 hour bombardment of family/work/news/internet, Columbus is your film.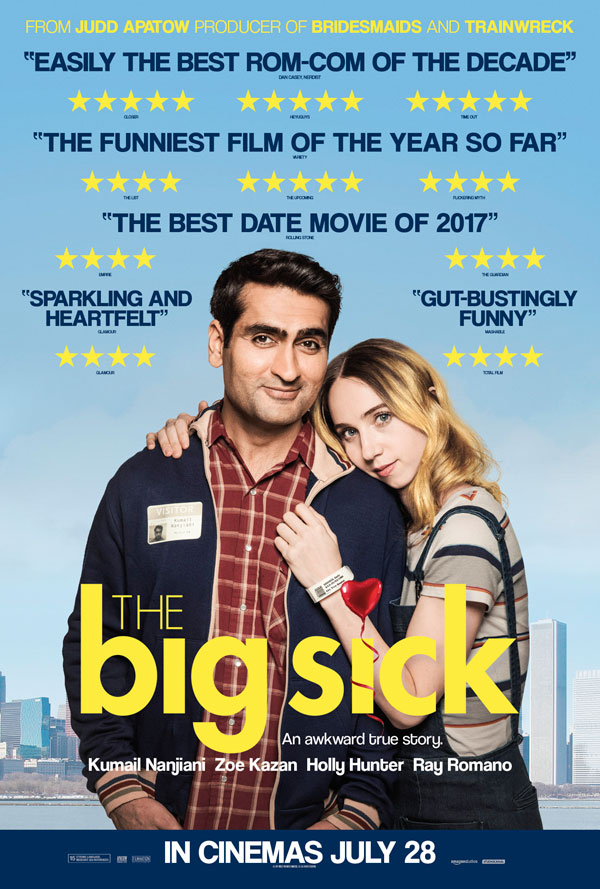 2) The Big Sick
I resisted The Big Sick for as long as I could. It was the only movie in my Top 10 list that I felt there was a good chance I'd hate. It just felt like another one of those, "Oh, my culture is different from your culture, yuk yuk yuk" romantic comedies. But it wasn't that at all. The writer, Emily Gordon, cleverly switches the female lead out, replacing her with the parents, giving the story an unexpected jolt. They say that it's impossible to replicate great films because every great film is lightning in a bottle. Well, they caught the 1.21 gigawatt version of a lightning bolt in this bottle. The movie doesn't have a single flaw.
1) Good Time
I didn't think filmmaking like this happened anymore. I thought it died in the 90s. But that kinetic risk-taking let's push the boundaries style that brought us filmmakers like Quentin Tarantino and Danny Boyle is back with the Safdie Brothers. The hardest thing to do in any movie is to consistently surprise the audience, yet make every one of those surprises feel like they couldn't have gone any other way. Good Time embodies that philosophy throughout. There are so many scenes in this movie that are better than all of the best scenes you've seen this year. The directing is great. The acting is great. The soundtrack is superb. I loved this movie so much! Go watch it!