2013 has been an okay year for movies.  Not great.  Not terrible.  But decent.  For me, the year was marked with high expectations on a few choice picks that crashed upon viewage (which, funny enough, rhymes with "sewage").  I was preparing for movies like Elysium and Pacific Rim to be great.  When they were only okay, I sat in the theater stunned, dogged by memories of The Phantom Menace premiere, when I learned that fateful lesson that movies can crush your dreams if you expect too much from them.  Oh well, we can't win them all, right?
I'm sure my picks today will, in some cases, stun you.  That's because I don't conform to the reviewing consensus.  I never look at Rotten Tomatoes before I see a movie.  I want to form my own opinion, something fewer and fewer people seem to be doing these days.  Just because something was made by an acclaimed filmmaker doesn't mean that filmmaker will succeed.   And just because an Oscar marketing campaign says a movie is great, it doesn't mean you're wrong when you think it isn't.  Like what you like, hate what you hate, and don't be apologetic about it.
I should note that there are a few movies I haven't seen this year yet. Those include Her (can't wait to see), Walter Mitty (very excited to see), 12 Years A Slave (do not like this director so probably won't see), Dallas Buyers Club (maybe DVD), American Hustle (will probably see), so factor that into these choices.  Can't wait to hear your reactions as well as what you guys liked.  Oh, and some of these movies may have come out in late 2012.  Hope you have your "Carson, you're insane!" comments prepped and ready to go.  Let's begin!
THE 10 WORST MOVIES I SAW THIS YEAR
10) Drinking Buddies – No script?  No problem!  Who needs a script when you can have four actors mumble endlessly about really boring shit?  Oh, don't forget to record the audio with bad microphones so the ambient noise drowns out 20% of the dialogue.  Speaking of dialogue, this movie was a freaking advertisement for why we need writers.  Without them, dialogue is general, cliche, rambling, and dull.  I guess it shouldn't be surprising that a movie without a script made a screenwriting site's "10 Worst" list, but come on, I mean this is basic knowledge.  A movie needs a screenplay.
9) All is Bright – Wanna watch a holiday movie this Christmas?  Don't rent this one!  I'm not lying when I say at one point, I thought the writer was purposefully trying to make the most boring choices possible for some sort of social experiment or performance art.  There wasn't a single interesting moment in this script.  Not one!  The two main characters were beyond dull.  The dialogue was on-the-nose and boring.  The story was way too basic.  And everything was laced with this over-the-top depression that sucked any and all energy these two great actors could've provided to save some percentage of this film.
8) The Hangover 3 – I thought that the prerequisite for doing comedy these days was that you had to be funny.  Who wrote this again?  I wish people would've seen this poster before they walked into the theater, read that tagline at the top, assumed it literally, then left.  That's the only thing that would've saved this film – people not seeing it and imagining funnier versions of the scenes that actually happened.  I mean, I've seen cash grabs before, but it's been awhile since I've seen one this blatant.  Nobody working on this film seemed to care AT ALL.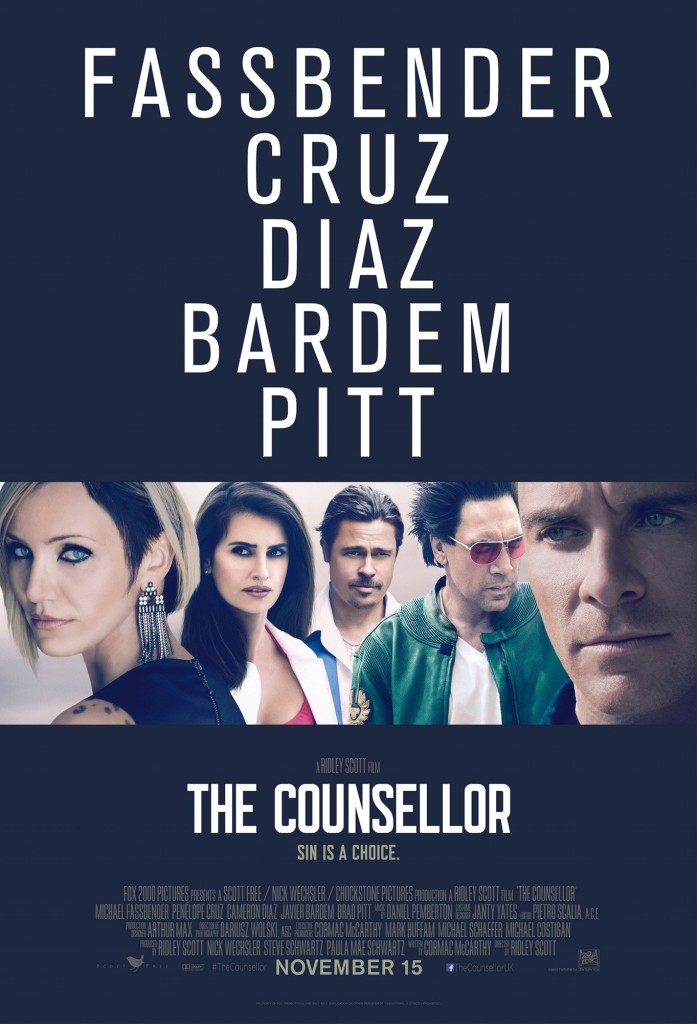 7) The Counselor – Rule number 1 when writing a movie: Make sure it makes sense!  Rule number 36: Don't write 10 page scenes that don't have a point.  Rule number 95: A movie should build in momentum until it reaches its climax, not slow down until nothing's happening.  The Counselor could've been a cool movie if it had a professional screenwriter come in and rewrite this vague treatment of an idea Cormac McCarthy came up with.  This was never a script to begin with, so it serves everyone right for not dealing with that problem ahead of time.
6) Iron Man 3 – I don't know what to say about these superhero sequels anymore.  It's not like they didn't know they were making Iron Man 3 as they were making Iron Man 2.  So wouldn't you take advantage of all that time, get a writer to start writing the third film, and that way have a decent script by the time production started?  Iron Man 3 was so damn MESSY and so tonally off, I could never get into it.  This movie, with its juvenile humor, was so obviously made for ten year olds, they might as well have had everyone get slimed by Kenan Thompson at the end.  And hey, I have no problem with films made for 10 year olds.  Just don't sell it as a film for adults, conning us out of our money.
5) Man of Steel – Okay, so maybe Superman doesn't deserve to be so high on this list.  In a vacuum, it's probably mediocre (as opposed to "terrible").  But I had such high hopes for this one, I was devastated by what unraveled.  The number one problem with this film?  Melodrama.  Scenes (Clark hiding in closet, Clark's dad getting swept up in a tornado) were taken so over the top, milked so far beyond their saturation point, that you threw up a little each time they happened.  It was also too long and too messy (why spend so much time on a planet that isn't a part of the main storyline?).  I wanted this to be so awesome, and it so wasn't.  I'm devastated.
4) Escape from Tomorrow – The only escape you're going to find in this movie is the exit door you're looking for ten minutes into it.  Such an amazing idea flattened by the thinnest script this side of Michael Cera's biceps.  Literally, the plot was: follow the teenage girls.  That was the plot!  Two young girls in a park and a guy follows them for 90 minutes.  Random things happen for no reason.  Writer wraps it up ambiguously, even though it's clear he did so because he had no idea how to wrap it up because, OH YEAH, there was NO PLOT!
3)Movie 43 – I really only need to say one thing here.  Hugh Jackman has giant testicles hanging from his neck in this movie.  Whoever wrote this needs to be shipped to a far away island with no return ferry.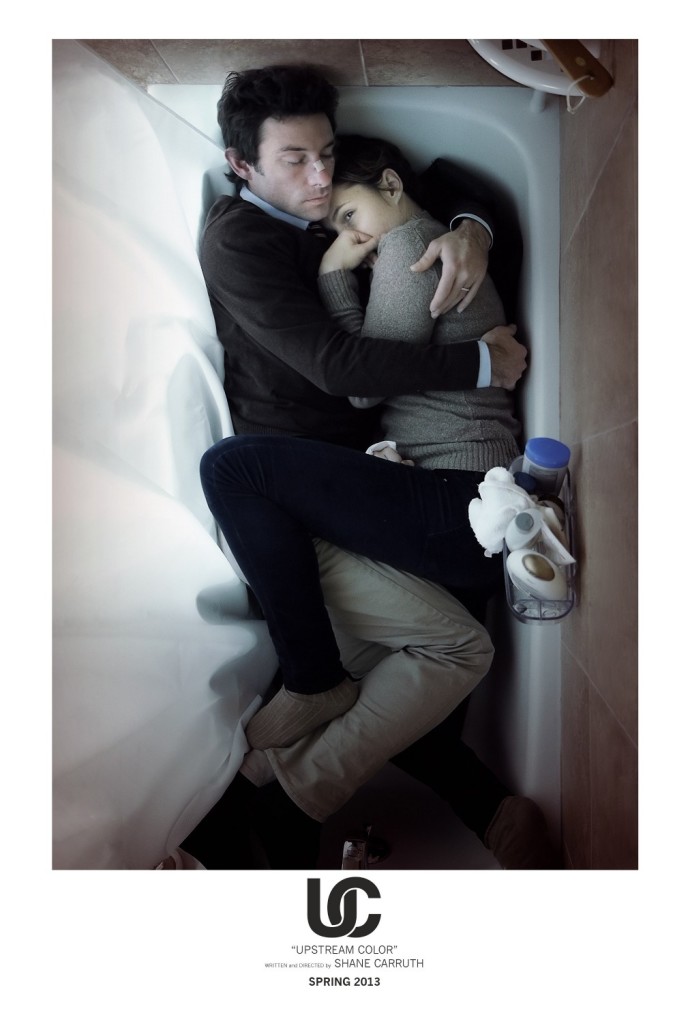 2)Upstream Color – Aha!  You guys thought this was going to be my number 1 most hated movie of the year!  You were wrong!  Yes, yes, I didn't think it was possible I'd find something worse than Upstream Color either.  But lucky for Shane Carruth, a woman named Stephanie Meyer exists.  Here's my issue with Upstream Color. If there was a poster boy for pretension, Shane Carruth is on that poster (Wait a minute, Shane Carruth IS on that poster!) This work wants to be taken so seriously and exudes such a false claim of depth and complexity, that it's impossible to take it as anything but a joke.  I would love to see the version of this movie where Shane simply tells a story as opposed to trying to impress the uber-snobby independent film scene.  I'm guessing it wouldn't be half-bad.
1) The Host – Okay, I'm actually laughing as I write this because this movie was sooooooooooooo bad.  I mean it is so bad.  And I don't know what the heck happened to Andrew Niccol, who I'm pretty sure penned Gattaca before he had a cinematic lobotomy, but how could he not see that there was no way this movie would work?  We have a girl running around having valley-girl like arguments with an alien, who's fluent in English mind you, stuck inside of her.  A girl is having arguments WITH HERSELF the whole movie!  And it's not a comedy!  And it's an alien!  And we're supposed to take it seriously!  And someone thought this was going to work!  It's just so bad, you have to see it to believe it.  Grab a case of beer beforehand.  Trust me, you'll need it.
THE 10 BEST MOVIES I SAW THIS YEAR

10) You're Next/The Call/Admission – Expectations work both ways!  There are some movies you're sure will be terrible, yet end up being way better than logic dictates.   You're Next is the best B-horror film you'll see all year.  The Call was the tightest written thriller of 2013 (it's "Taken" for the world of 9-1-1 operators) and Admission has some really great character development wrapped in an unexpectedly fun story.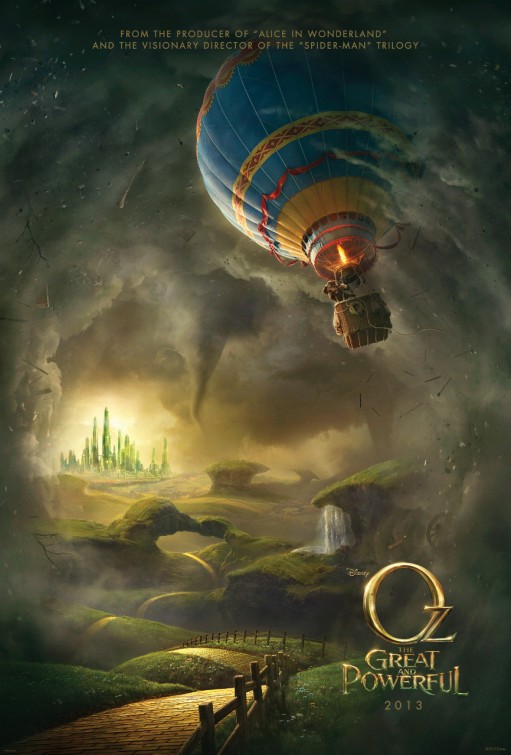 9) Oz The Great and Powerful – Expectations definitely played a part in this one as well.  I thought this was going to be horrrrrr-ible.  But James Franco found a role that fit him perfectly and ran with it (or floated on a balloon with it).   I just remember sitting there at the end of this film and feeling happy.  No, there wasn't as much imagination as its sequel, which premiered 74 years earlier, but there was enough to feel like your money was well spent.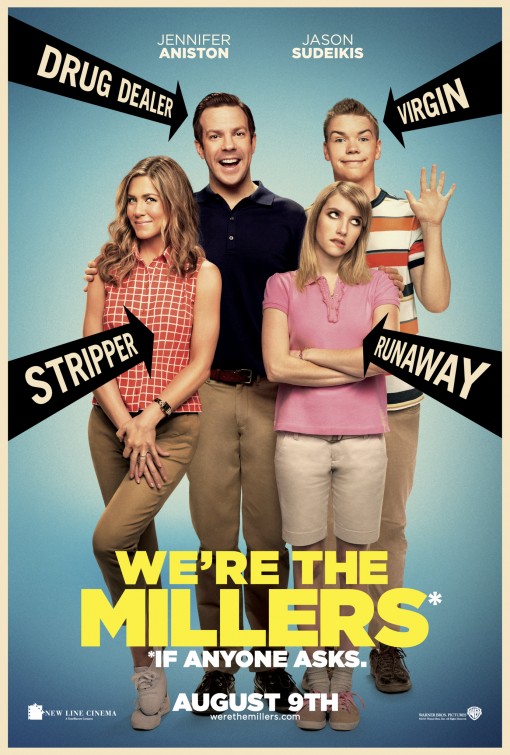 8) We're The Millers – We're The Millers surprised the comedy space this year by beating out its much more heavily-hyped counterparts like Hangover 3 and The Heat (as the best comedy – I don't know if it beat them at the box office).  Every once in awhile, the actors understand the material so well and have such amazing chemistry together that if you do your job as a writer and guide them with a great story, they're going to deliver for you.  That's what happened here.  Especially with Will Poulter.  I mean this guy tore it up.  Can't wait to see what he does next.
7) The Great Gatsby – Dream scenario for a producer: Get some great source material and a director with vision who wants to take that material to a new place, and you got a shot at making something special.  See this is the problem with this book.  It's too old fashioned.  It doesn't translate well to modern audiences.  But Baz Luhrmann seemed to know all the little nooks and cracks the film could've fallen into and went about filling them with his genius caulk beforehand.  He focused on the glitz, the glamour, the drama, the betrayal, the scandal, the anger – the things that get people's blood flowing no matter what decade they're in.  A nice early-year treat!
7) The Spectacular Now – I'm not sure this movie is as great as everyone wants it to be, but it's good.  And I think what makes it good is the honesty of the performances.  This is the funny thing.  This script and Drinking Buddies essentially tried the same approach, to "let its actors go" and create these "honest performances."  The big difference is that THE SPECTACULAR NOW ACTUALLY HAD A SCRIPT.  It had lines for its leads to speak, which they could then improvise off of, instead of having to make up everything on their own.  The difference was quite spectacular.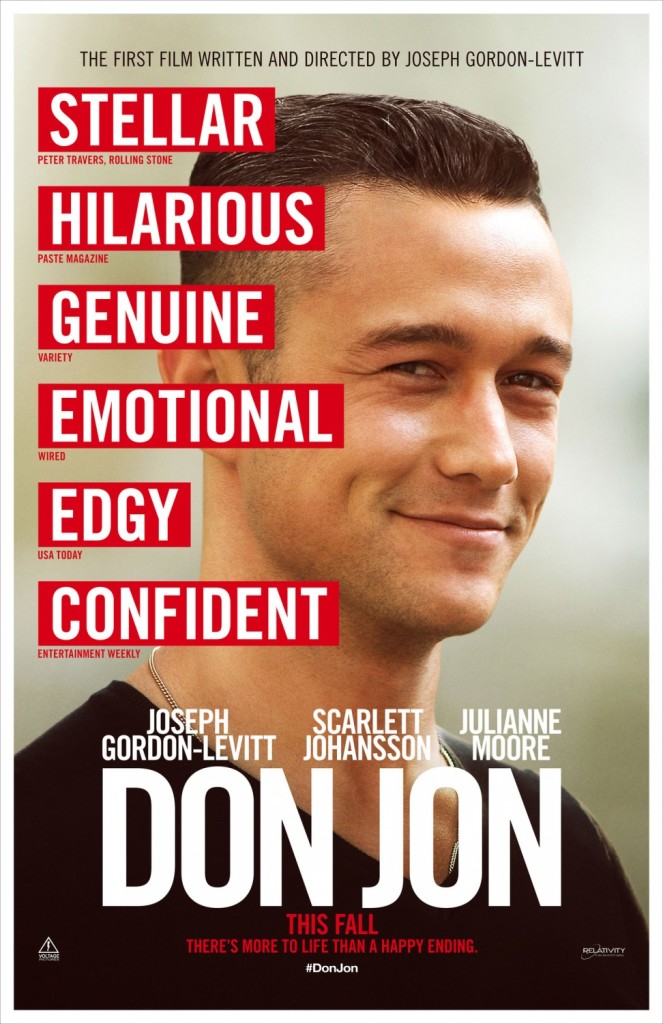 5) Don Jon – Joseph Gordon-Levitt's smile kinda creeps me out sometimes.  But it didn't bother me here.  With so much on his soldiers, he knew this was going to be a pivotal role in his career, and he nailed it.  This is a great film for writers to study when it comes to character transformation.  We see Don's character arc, but not in that obvious in-your-face amateur screenwriter way.  It feels natural and real.  Add a story that never quite goes where you think it will, and that's why this film cracked my top 5.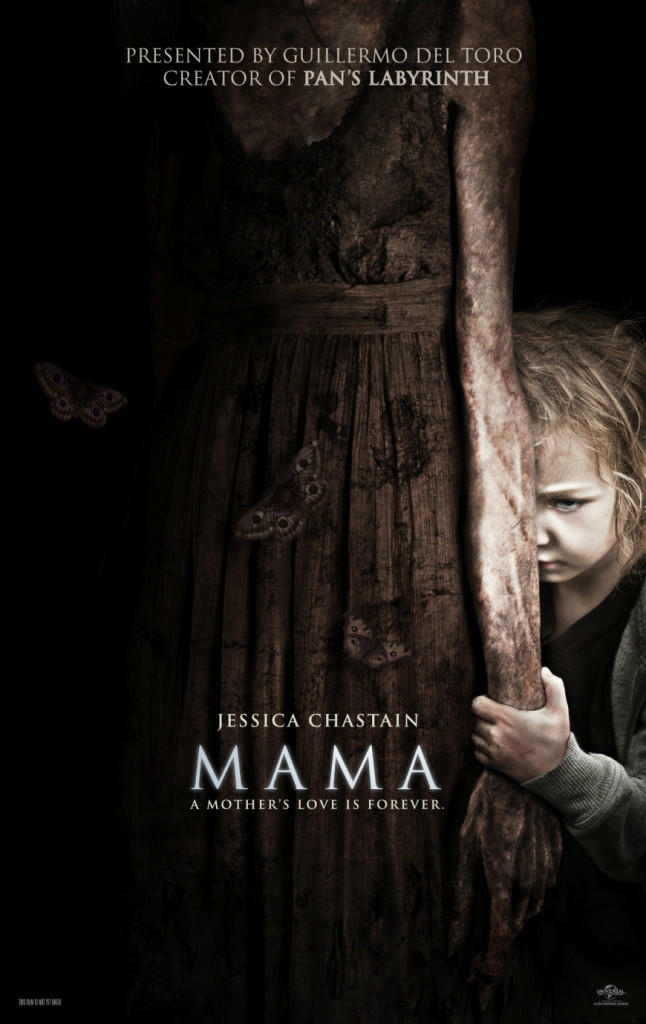 4) Mama – Mama!  I don't know what it was about this movie that got me but something about it was just… different from other horror films I'd seen.  Not only did we get a creepy ass ghost in this Mama character, but we saw a superb character piece about the intense bond between a mother and her daughters.  Note to horror writers – focus more on your characters than your scares!  Oh, and freaking Jessica Chastain tore up this role as a reluctant girlfriend who gets stuck with two girls she doesn't want after her boyfriend goes into a coma.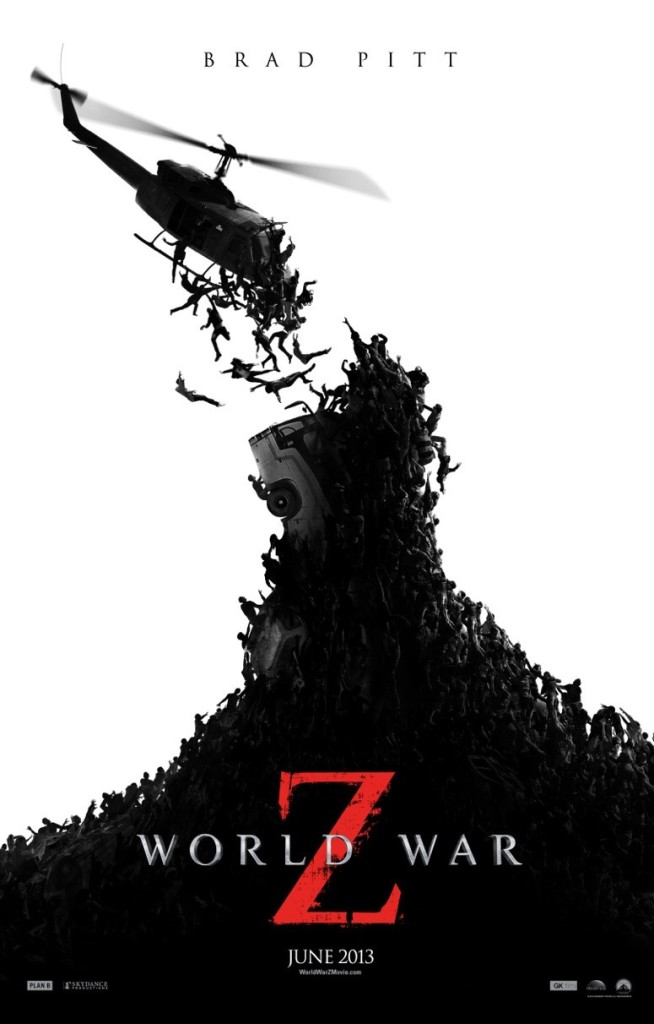 3) World War Z – World War Z and Lindelof haters — LOOK AWAY NOW!  This is two Lindelof scripts in my last two Yearly Top 10s.  From everything that I've heard, this man SAVED this movie from being a total disaster.  Ironic since it was a disaster movie!  Not only did I love this film, I loved how the producers got it right.  I read the early draft WITHOUT the urgency (everything was being investigated AFTER the zombie infestation was over) and it was so not going to work.  They brought another writer on, added that immediacy, and we got the best blockbuster of the year.  Thank you, Brad Pitt, for saving me and the rest of the world.
2) Gravity – Could they have made Sandra Bullock's character more interesting?  Sure.  Were there some aspects of this script that were repetitive?  Sure.  But once you put on your 3-D glasses and sit down to watch Gravity, none of that really mattered.  This is pure GSU.  It's ticking time bombs on top of ticking time bombs.  If you want to write a great screenplay, start by putting your character in a situation that's IMPOSSIBLE to get out of, then keep throwing things at them to make it impossibler.  That's what they did here and dammit if they didn't execute it flawlessly.
1) Searching For Sugar Man – Okay, if you don't know anything about this movie, I'm begging you, DON'T READ ANYTHING ABOUT IT (including the rest of this mini-review) and go see it.  I know some of you are like, "Artsy documentaries.  No thank you, Carson."  You guys know me.  I hate artsy for artsy's sake.  I hate pretension.  The reason why this is different is because it isn't so much a documentary as it is a STORY.  It evolves.  It grows.  It surprises.  It's both tragic and uplifting.  If it doesn't make you cry, you are not a real person.  Not only is this film number 1 on the year for me.  It's NUMBER 1 by 50,000 miles!  Sandra Bullock and Imaginary George Clooney weren't even close to it.  Come on, jump in my Scriptshadow Van and go search for Sugar Man with me!  I promise to give you lots of Scriptshadow candy!
MERRY CHRISTMAS EVERYONE!!!