Black List? Hah. Hit List. Nope. My top 10 screenplays of the year!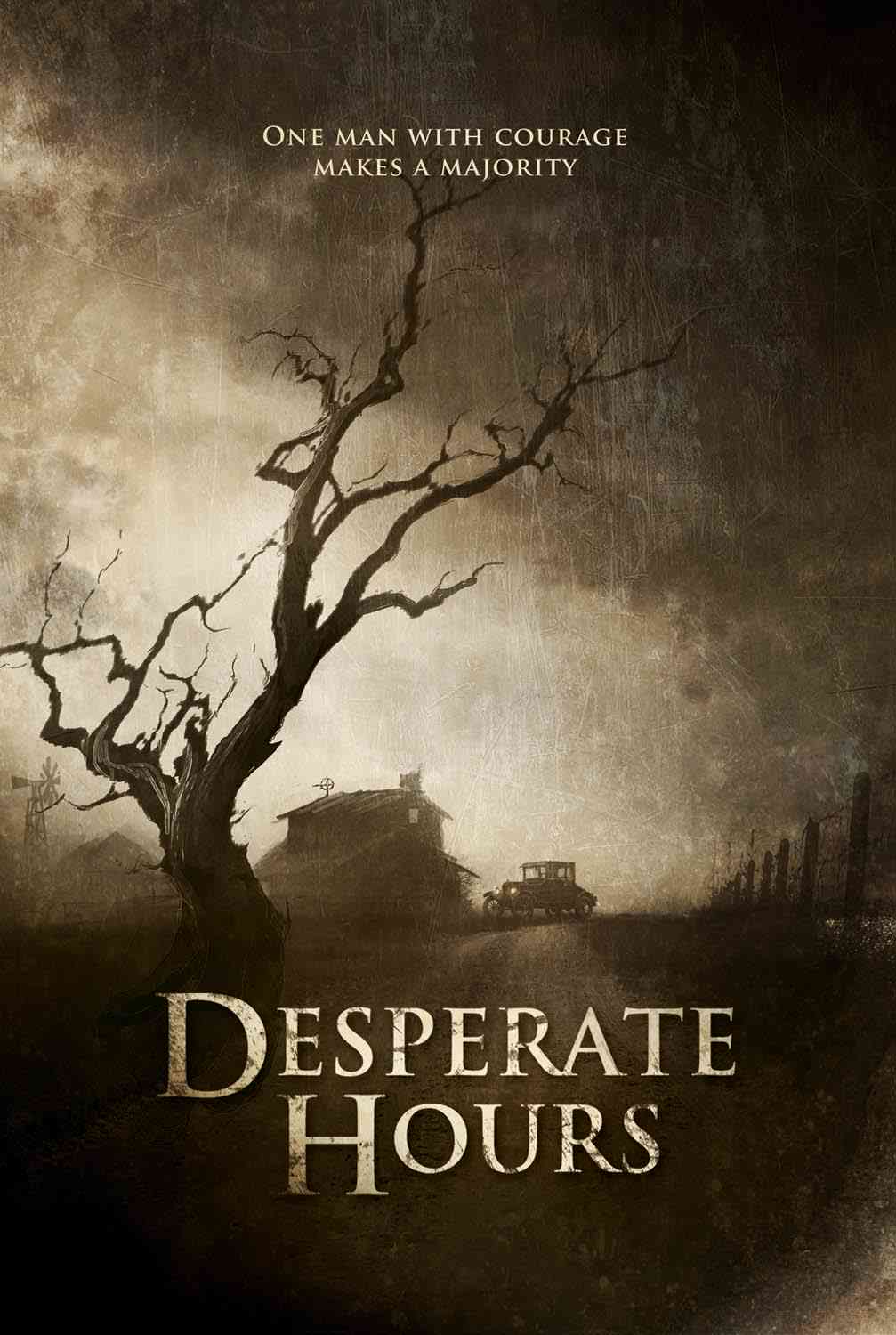 For those of you disappointed that the end of the world didn't come, I say to you, chin up! A new year is upon us, which means new possibilities, new frontiers, new chances to sell your script. For a little inspiration, let's look back at the best scripts of the year. Or, at least, the best scripts of the year in my opinion. Which is, of course, the only opinion that matters. For those of you unfamiliar with my end of the year "Best Scripts" list, they don't always fall in line with my Top 25. I know that makes zero sense, but some scripts burrow into your soul and stay with you all year while others burn brightly at first but fade faster. Still, you're going to see a lot of familiar faces here, and a couple of surprises. The scripts on this year's list have a few things in common. They're either shocking, consistently surprising, really well-written, have a unique voice, have amazing characters, or all of the above. Wanna take a look? So do I!
10. Promised Land – Promised Land is about as "plain" a script as you can get away with and still have it be great. We've got a small town. We've got small characters. For a script like this to work, the writing has to be top-notch, and it is. I think what stayed with me the most was how much pressure was put on the main character. That pressure created high stakes, which made us care about whether our hero was going to succeed or not. This is something I felt a script like Lincoln really failed at. Despite the 13th Amendment being one of the most important moments in history, the writer managed to make Lincoln's plight feel only a fraction as important as Promised Land (yes, I just used Promised Land to take one more shot at Lincoln). Anybody seen this movie yet? How is it?
9. Untitled Arizona Project – Rarely does a script with just one great scene leave such an impression on me, but this one did. Yes, I'm talking about the Squirrel Scene. For those unaware of the Squirrel Scene, just imagine being trapped in a confined space and then being bombarded with hundreds of terrified angry squirrels. Yes, that actually happens in this script. But this is also one of the unique voices I was talking about. You're so unsure of what these bizarre one-of-a-kind characters are going to do next, you can't help but continue reading. I remember reading this one like it was yesterday, which I can only say for a handful of scripts.
8. Echo Station – Is Echo Station benefitting from the freshness of only being read a week ago? Probably. But I always admire a time-jumping or time-looping narrative that stands up to plot scrutiny. Usually these scripts fall apart faster than a flan baked by your Cousin Edna. Can it handle scrutiny by the super time-travel script assassinators? Probably not. But I'm not sure any time-travel movie can. I mean, those guys could find fault in Back To The Future. I also think Echo Station is a great reminder of what kind of spec gets noticed in the industry. A little hook, a lot of urgency, and some high stakes.
7. The Disciple Program – The Disciple Program is a little like Star Wars at this point. I'm not sure I can say anything new about it. So I'll just remind you of how the script was written, which continues to fascinate me. TDP was written 10 pages at a time for a contest. Each of those 10 pages was vetted by a judge and those notes sent back to Tyler. So every time Tyler had to turn something in, those self-contained 10 pages had to be exciting and memorable in some way. This is why the script stays consistently good, because you know every ten pages something interesting is going to happen. Now is this a surefire way to success? No. I've read some of the other scripts that were in the competition and they didn't light the world on fire. But it's still a solid technique that every screenwriter should try at least once.
6. Origin Of A Species – For those who don't remember, this is the script that won Amazon's Screenwriting Contest. I'm still kind of surprised by how much flak that contest got. They gave out gobs of money to screenwriters, more than any other competition by far, allowing many of those writers to obtain some momentary financial freedom so they could continue their dream, and they did it over and over and over again. And they also found this script, which was a really original voice and a story so far removed from conventional structure that I needed Google Maps to get me back on track. This writer has a hell of a talent for making small moments interesting. He's also great with dark moody material. I haven't stopped thinking about this one.
5. Saving Mr. Banks – To me, the scripts that really give me hope are the ones that I have no business liking, and yet somehow they win me over. I'll tell you why: Because it reminds me that the most important aspect of your screenplay is your characters. Characters can exist in any world, whether it be space, football, lumberjacking, or children's book authoring. If they're interesting enough, if they're relatable and compelling enough, we'll wanna see what happens next. There was no reason I should've loved a script about a bitchy middle-aged woman complaining about her children's book being made into a movie. It's a testament to the writing that I did.
4. The Ends Of The Earth - Myself and the word "sweeping" don't generally hang out at the same coffee houses. "Sweeping" is something I'd expect from a romance novel. Which is ironic, I guess, since "Ends Of The Earth" is a love story. Although it's nothing like the love stories you grew up on. This ain't no Nicholas Sparks, that's for sure. I won't spoil the big hook since, if you ever read the script, it's best to go in knowing nothing. I'll just say that, despite its defiance of my coveted GSU, it again goes to show that if you have two compelling characters at the heart of your story, you can get away with a lot of structural defiance.
3. The Equalizer (no review) – Here's the thing. Every star is looking for a franchise. Everyone wants their Bourne, their Mission Impossible, their Die Hard. Because successful franchises mean longevity. If your career ever goes south (and it can happen folks – remember when Val Kilmer was an A-list actor?), you can pull out another episode from your franchise and you're back in the mix. It's why Cruise grabbed onto the Jack Reacher books. It's why Wahlberg attached himself to Disciple. But franchises can't become franchises unless that first movie kicks ass. And man is this movie going to kick ass. People have complained about the fact that Denzel's character never once seems to be in danger. And usually that kind of thing bothers me. But there's something about how this guy is built that you can't wait to see him beat down the bad guys. He's almost like a superhero. You know he's going to win, you know they don't have the skills to beat him, but you don't care. — Equalizer also has the distinction of being the best SCRIPT I've read all year. What I mean by that is the writing is so crisp and clean and descriptive and to-the-point. It consistently conveys a ton of information in very few words, which is the essence of good screenwriting.
2. Django Unchained – Quentin is the master of scene-construction. Each of his scenes is like a mini-movie with a set-up, an implied collision, and a climax. I don't know how anyone writes a 160 page screenplay and has me riveted on every single page. If not for that late scene (spoiler) where Django artificially cons his captors into letting him go – the only point in the script where I was aware of the author's pen – this probably would've been my number 1. But other than that – awesome! I mean what a unique fucking story. A German recruits a black slave to become his apprentice in hunting down slave owners? Genius! And in classic Tarantino fashion, you're never quite sure what's going to happen next.
1. Desperate Hours – Third act. Third act. Third act. Leave them riveted as they close the final page and they'll go racing to tell everyone they know about your script. The third act of Desperate Hours is absolutely un-freaking-believable. I don't know if I've ever read a script where I've agreed with every single choice the writer made, but I did here. There is so much skill on display in "Desperate," so much mastery of craft and structure, you're going to need a scalpel to scrape it all out. The two big knocks on the script were a lack of memorable dialogue and a slow opening. For whatever reason, neither of these bothered me. I usually like realistic dialogue as opposed to the fancy memorable stuff, which is probably why the absence of flash didn't occur to me. And I was curious enough about the main character that the first act moved quickly (I was intrigued to learn how he had gotten to this point!). I just loved this script. It's wrapped up in Johnny Depp Land at the moment. Here's hoping Depp doesn't wait another 15 years to make it, but rather offers the lead role to another actor.
That's it for me folks. Doesn't look like there's going to be a post tomorrow due to it being New Year's and all. I'm not a huge partier but even I have to have a little fun every once in awhile. This should give this post plenty of time, however, to get all of your Top Tens in. I'd love to hear about some scripts I haven't read yet. HAPPY NEW YEAR!  (note – I still haven't transferred the comments over from the old site so sorry there are no comments on these older posts).