Shorts Week Continues: Welcome to the third day of Shorts Week, where I cover 5 short scripts from you guys, the readers. Shorts Week was a newsletter-only opportunity. To sign up and make sure you don't miss out on future Scriptshadow opportunities, e-mail me at the contact page and opt in for the newsletter (if you're not signed up already). No, this week's newsletter still hasn't gone out yet. But for SURE it will go out tonight. If you don't get it, make sure to check your SPAM FOLDER. If it's still not there, let me know tomorrow morning.
Genre: Drama
Premise: A young man struggles with having to face his best friend for the first time since his failed suicide.
Writer: Dan Sanek
Details: 9 pages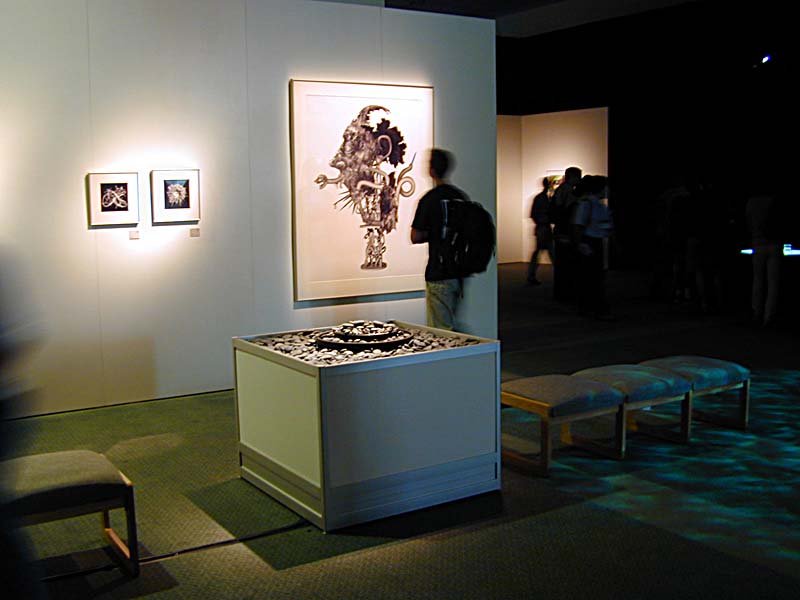 So far, I've been talking about what works in a short script. However, we can't learn everything if we're only covering the good. In order to get the most out of Shorts Week, we must also take a look at what DOESN'T work. Now I didn't want to put anybody on the spot here, but in order to do this properly, I have to put someone on the spot.
As I said, the shorts that are real killers are the ones where two people are in a room talking. I've read a lot of these. Here's the surprising thing though: A lot of these shorts (including this one) AREN'T badly written. You don't, at any point, say, "Oh my god. This is terrible writing!" It's simply that the SITUATION isn't interesting. Our writer may think it holds weight because death is being discussed, and death is a weighty subject, but here's the easiest way to judge whether you've written something worth writing: Is anyone going to recommend your short movie to anyone else? Is anyone going to see this and say, "Oh man, you gotta see this short about two guys talking about suicide!" The answer is no. Nobody is. Even if you write the PERFECT VERSION of this screenplay. So no matter how deep you think it is, it doesn't matter because nobody's going to want to see it.
A short HAS to have something hook-y about it. It has to have SOME aspect to it that's going to get people to tell others, to trade it around. Otherwise you're just practicing how to work a camera and direct actors.
Art Imitates Life begins with a young man, Art, trying to slit his wrists in the bathtub. He succeeds with the slitting part. But apparently doesn't slit hard enough to achieve the ultimate goal – to commit suicide.
A few days later, after recovering, Art visits his best friend, Max, who works at an art gallery. This is the first time they've spoken since the big attempt. Max is a very non-suicidal type, so he's not sure how to approach this. He makes a couple of awkward jokes, attempting to lighten the mood, and Art seems to enjoy the casual atmosphere. They even make light of the fact that Art's mom follows him around everywhere because she's afraid he's going to try again. She's even waiting outside for them to finish so she can drive Art home!
But after awhile, Max wants answers. Why'd he do it? Or why'd he TRY to do it? I mean could things really be that bad? Art explains that he just didn't see the point in anything anymore. Not exactly the most profound reason for killing one's self, but hey, there's no rule that says you have to be profound when committing suicide.
In the end, Max is just happy that his friend is okay. The two say their goodbyes. They'll see each other soon. Art jumps in his car with his mother and she asks him what he wants for dinner. Art says anything is fine. He just wants to take a quick bath before he eats. Pan down to see Art has stolen……..A BOX CUTTER from Max. Looks like Art isn't done with his little side project after all.
Okay, a couple of things here. I'm not saying that suicide isn't something worth discussing. I'm not saying there aren't people out there dealing with the same problems as Art and therefore people who won't relate to this subject matter. But by and large, people are going to see this as, "The short where two guys sit in a room and talk about suicide." It's depressing. It's boring. There's nothing unique or special about it.
If you really want to explore suicide in a short film, find a bigger canvas to do so. Not only will you get to tackle your serious subject matter, but you'll get to do so in a way that excites others. Irony is one way to do this. What if, for example, your story centers around a zombie who wants to commit suicide? A zombie's already dead. Zombies aren't supposed to think about suicide. Which all of a sudden makes your short unique, different. Or maybe a robot wants to commit suicide. It could even be a humanoid robot to keep the budget down. Again, robots aren't supposed to want to commit suicide. They're not human enough to deal with it. This allows you to play with serious subject matter but on the kind of canvas that's going to get a lot more people interested.
It's no different than what a movie like, say, District 9 did. Sure, they could have made a straightforward film about apartheid, about segregation and discrimination. But that ultra-serious uber-pretentious film would've made about 10 bucks at the box office. You had all these deep things to say and yet none of them mattered because no one came to see it. By using alien segregation as a metaphor for real-world discrimination, however, you now get to explore the complicated subject matter of discrimination in a much more audience-friendly format.
Another way to play with irony is to have your characters discuss the deep troubling subject matter of suicide in an environment that's COMPLETELY THE OPPOSITE of suicide. For example, why not write a comedy short where Art, Max and their dates are at a football game? The environment is exciting and full of life. It just so happens this date was set up before the whole suicide attempt and Art and Max haven't had a chance to discuss the attempt yet. So in between plays, while the girls are talking amongst themselves, Max is discreetly asking Art what the hell happened. Why did he try and off himself? The midpoint twist could be the girls overhearing them and Art having to come clean. Art is being depressing and a total downer amongst thousands of people cheering and having the time of their lives. Again, irony makes this situation a lot more interesting than two people in a room talking about how life sucks all by themselves.
But even if you strip away all that and just look at this as a simple short about suicide, I still don't think it works. Whenever you're tackling something as ubiquitous as the subject of suicide, you NEED TO GIVE US SOMETHING NEW TO THINK ABOUT. If all you're going to do is rehash a common argument, then there's nothing for us to sink our teeth into. We're basically told that Art wants to commit suicide because, "life sucks man." Well yeah, we've already heard that reason a billion times before. Instead, try finding new angles to old subject matters. Make us see the subject in way we haven't before. For example, instead of Art being depressed, maybe he's the happiest person on the planet. He loves his life. He lives every day to the fullest. He sees suicide as an adventure – he wants to see what's on the other side. I'm not saying this is the best idea. The point is – IT'S DIFFERENT. You're attempting to see the subject matter in a way that hasn't been explored before. Think about it. If all you're doing is writing/shooting something that's already been said thousands of times, what's the point?
Two people in a room talking about "serious" subject matter is almost always a recipe for disaster in the short world. Even if it's well written. My advice is to think bigger. You have to stand out with your short somehow.
Script link: Art Imitates Life
[ ] what the hell did I just read?
[x] wasn't for me
[ ] worth the read
[ ] impressive
[ ] genius
What I learned: It doesn't matter how good of a writer you are if you've picked boring subject matter. Never forget that, whether it be in creating a short or in creating a feature.