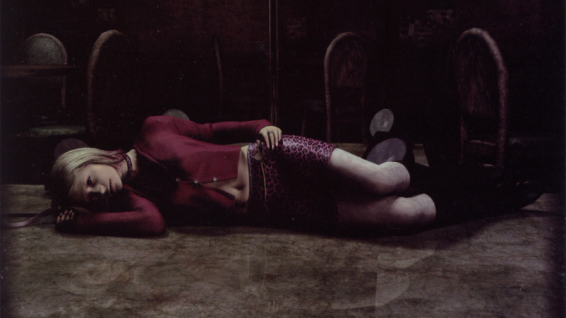 Here they are folks!  These are the top 10 Amateur scripts ever submitted to Scriptshadow (not including The Disciple Program and Where Angels Die).  My voting system works like this.  People send in their top 10, and then I assign a sliding point system to each entry.  So if something finishes number one on someone's list, I give that 10 points.  Finishing number two gets you 9 points.  Three gets you 8 points.  I then tally all the points up.  I've included the point totals of all ten.  I believe over 300 people voted!
Inside the numbers: Only one script that got a "wasn't for me" made the list (Primal, at number 8).  The Savage South, a rather low key script at the time, had a lot more supporters than I thought!  Finishing at number 8.  Things got REALLY crowded at the bottom and some scripts JUST MISSED the list.  The three that were the closest were Goodbye Gene, with 170 points, A Bullet For My Best Friend, with 163, and Guest, with 156.  Also a sorta surprise was Grendl's Real Monsters making the list.  A lot of people seemed to like that one.  Well, I'll leave it at that.  Here is the list.  Congratulations to the top 10, and thanks to everyone who voted!!!
1) Rose in the Darkness – 533 points – A secluded boy's way of life is threatened when he befriends Rose – the girl whom his parents have imprisoned in the family attic.
2) Patisserie – 502 points – A young Jewish woman in occupied France escapes the Nazis by changing places with a shop owner. But as her love grows for the other woman's husband and child, so does her guilt.
3) Fascination 127 – 419 points – A group of men are hired by a mysterious client to remove Jim Morrison's casket, give it to him for 24 hours and then return the casket into the ground before it is publicly exhumed to be moved to the United States.
4) Keeping Time – 390 points – A for-hire time traveler who specializes in "preventing" bad relationships meets his match with a mysterious woman who claims to also be a traveler and is determined to stop him from completing his mission.
5) Fatties – 308 points – When a lonely masochistic chubby chaser is abducted by two fat lesbian serial killers, it's the best thing that ever happened to him.
6) The Devil's Hammer – 297 points – When an outlaw biker, and soon to be father, attempts to leave the sins of his old life behind, he is pushed by a vengeful Sheriff into the arms of an ancient cult of disease worshiping sadists.
7) Primal – 234 points – After survivors of a recent hurricane relocate to a quiet Louisiana bayou town, a creature goes on a nightly rampage of terror and carnage. Convinced it is the legendary werewolf known as loup garou, an intrepid teen vows to discover the beast's true identity and destroy it.
8) The Savage South – 201 points – When a professional contract killer discovers he's become the target of an assassination himself, he teams up with the would-be killer to figure out who set them up.
9) Real Monsters – 180 points – The members of a small Irish town housing a supposed Lochness-like monster in their lake find their world turned upside-down when an American documentary crew arrives to find out if the monster is real.
10) Reunion – 176 points – At their ten-year reunion, a formerly bullied outcast decides to enact revenge on the cool kids who made his life miserable.