Amateurs don't get much love in the screenwriting business. UNTIL TODAY! Here are 15 amateur screenplays that caught my attention in 2012. Let's find a home for some of them!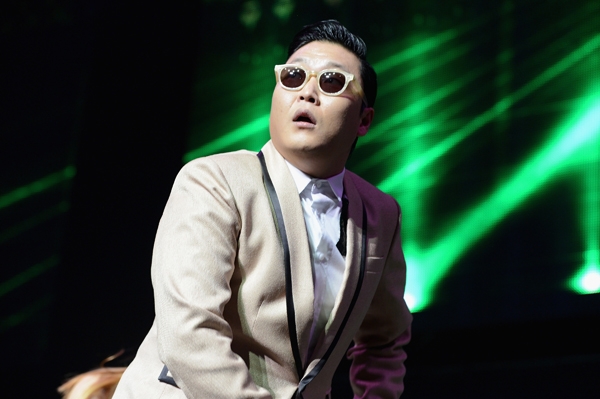 Gangnam Style Top 15 Breakdown!
One of the cool things about The Black List when it first came out was that you truly felt like it was celebrating the underdog – the guy who couldn't catch a break – who couldn't get his script read by the right people. Over time, as the list grew in popularity, so did the profiles of the writers who landed on it. There were still some little guys, but they were now overshadowed by much more accomplished writers. I think The Hit List has filled that gap to an extent, celebrating only spec scripts (as opposed to assignments, which is where all the high rollers play), but a lot of those writers still have agents. Which means there isn't any list that celebrates TRUE amateur writers. We're getting closer to that point, with amateur screenplays being tracked at a pace unheard of five years ago. There are just so many places online to get your script read and noticed. Still, how you siphon all of that into one bottle remains a tricky proposition. While we wait for that process to improve, I can at least give you MY favorite amateur scripts of the year. Keep in mind I'm including scripts that have since garnered representation. To be on this list, all you need is to have been a true amateur (no reps or managers) when your script was discovered this year.  Oh, and all of these scripts are available except for The Disciple Program. Here we go…
#15
Title: The Wall (not reviewed)
Premise: A cheating husband's desperate attempt to keep his son from dating his mistress goes horribly wrong when his son turns up dead. As he clambers to cover his tracks, his life spirals out of control, while his wife searches for revenge.
Writers: Jon Bachmann & Katherine Griffin
How I found it: Consult service
About: This script made the list because of its meticulous plotting. Jon and Katherine really know how to weave characters in an out of each other's lives in interesting ways. The only reason it didn't rank higher was because it didn't have a hook or a juicy role for an actor to play. If you write a character piece, you need at least one of those things, and preferably both.
#14
Title: Guest
Premise: After checking into a hotel to escape her abusive husband, a woman realizes guests in the next room are holding a young girl hostage.
Writer: Matthew Cruz
How I found it: Twit-Pitch Contest
About: Whereas "The Wall" had no hook, this has a great hook. And the idea is catnip to the spec buying world. Producers love contained situations with lots of conflict because they're cheap to make and easy to market. I don't think the current draft had enough meat to it, but I hear Matthew's hard at work improving the script. I'm interested to see what he's done since the review.
#13
Title: Eden's Folly
Premise: A left-for-dead rancher wakes up in the middle of the desert with no memory of who he is. He goes off in a search to find out what happened.
Writer: Ryan Binaco
How I found it: Consult service
About: There's something about Ryan Binaco's writing that I find intriguing.  I'm not a drug-addict, but I imagine this is what it must feel like to be high on peyote.  You just get sucked up into another plane when you read Ryan's work.  Sometimes that's a weird thing.  But usually it's good.  There are so many less interesting ways this story could've gone. I've seen those versions hundreds of times from lesser writers. But you'd be hard-pressed to guess where this one's going. I wouldn't say that all the choices are satisfying, but they're certainly unique.
#12
Title: Fatties
Premise: When a lonely masochistic chubby chaser is abducted by two fat lesbian serial killers, it's the best thing that ever happened to him.
Writer: Matthew Ballen
How I found it: Twit-Pitch Contest
About: Fatties may be my most controversial script endorsement of the year. Say what you will about the disturbing subject matter, but I dare you to stop reading Fatties once you've opened it!  There's a scene in here you will never forget no matter how hard you try. And somehow, at the end of the rainbow, is a love story you're kinda rooting for. This script made me feel slimy, but in an ooey-gooey way.  Yummy.  More Fatties!
#11
Title: Nine Twelve
Premise: A man embarks on a relationship with a 9/11 widow after claiming to have lost his brother in the attacks.
Writer: Edward Ruggiero
How I found it: Consult Service
About: Dramatic irony, dramatic irony, dramatic irony. Nine Twelve shows us how powerful the tool can be. It's why I highlighted D.I. so extensively in my book. Here, we can't look away from this relationship because we know something this poor woman doesn't – that our hero is lying to her about everything their relationship is based on. The script is an incredibly difficult sell because the main character is so unlikable. But it manages to keep our attention all the way through. Can't wait to see what Ed comes up with next!
#10
Title: 3022 (not reviewed)
Premise: The crew members on a space shuttle 600,000 miles from Earth must question their individual fates and fight for their lives after their home – Earth itself – is destroyed.
Writer: Ryan Binaco
How I found it: Consult Service
About: Ryan is back with a second script in the Top 15! This one is a cross between Solaris, 2001 and The Fountain, with just enough "mainstream" to keep it marketable. I've actually read a couple versions of the script, and I hear the latest version (which I haven't read yet) is doing really well over at the Black List site. I've hinted to Ryan that he's gotta make the story accessible if he wants someone to snatch it up. But at the same time, I don't want to stifle the craziness that goes on in his head too much. That's what makes his scripts so different!
#9
Title: Proving Ground
Premise: 9 strangers wake in a deserted Mexican town besieged by killing machines: they must discover why they've been brought there to survive.
Writer: James Topham
How I found it: Twit-Pitch Contest
About: Proving Ground was the winner of my Twit-Pitch contest. It wasn't perfect, but it was a really cool idea with a sound execution. The reason this one makes the Top 10 is because I want to see this movie! I want to see these people being attacked by these giant machines. I want to see them trying to figure out how they got here and how they're going to get away. There are too many spec scripts in Hollywoodland that are well-written but not "big" enough to be made into movies (I liked Nine-Twelve, but its too small to get a producer excited about it). Proving Ground is not one of those screenplays!
#8
Title: Saving Lexie Lee (not reviewed)
Premise: When a popular high school girl looks into some mysterious murders happening around town, she's shocked to find out that she may know the killer.
Writer: Michael Morra
How I found it: Consult Service
About: I really liked this one, so much so that I asked Michael if I could come on as producer. We've since played around with the script and while we're getting close, there's something that isn't quite there yet with the ending. The thing I liked about the script was that it had this really weird structure that you never see in these types of films. That's proven to be a roadblock for some, since it requires a complete rethinking of how these movies work. But I still have faith in its unorthodox approach.  "Lexie Lee" is basically "Scream" but with a really fucked up second act. We'll figure it out eventually. And when we do, I have a feeling this could sell.
#7
Title: Lovin' Brooklyn (not reviewed)
Premise: When her rich step-dad cheats on her mother, a young girl is forced to move into her aunt's home in Brooklyn, where she's introduced to a "player" pizza boy who needs her to help him win a dance competition.
Writer: Guy Guido
How I found it: Consult Service
About: The thing that kills me is finding a really good writer who's written a script that's tough to sell. Guy is a kick-ass writer. He's the kind of guy you'd want to write your next romantic comedy or "Save The Last Dance." But Lovin' Brooklyn is so specific, you'd have to find JUST THE RIGHT buyer for it, and it's never easy finding that buyer. With that said, the success of Silver Linings Playbook gives me hope for Lovin' Brooklyn, as there are some definite similarities between the two.  This could be the next cool dance flick that breaks that "on the bubble" young female TV star.
#6
Title: Keeping Time
Premise: A for-hire time traveler who specializes in "preventing" bad relationships meets his match with a mysterious woman who claims to also be a traveler and is determined to stop him from completing his mission.
Writer: Nathan Zoebl
How I found it: Amateur Friday
About: After my review of this script, Nathan snatched an agent at WME (Mike Esola) and went through a couple of close calls getting talent attached. I couldn't resist being a producer on this one either as I'm always looking for the next great time travel comedy. Now it's a matter of stepping back, possibly doing another rewrite or two, and getting this script back in the game. I really want to make this one happen so if you're interested, e-mail me!
#5
Title: Fascination 127
Premise: A group of men are hired by a mysterious client to remove Jim Morrison's casket, give it to him for 24 hours and then return the casket into the ground before it is publicly exhumed to be moved to the United States.
Writer: Alex Carl
How I found it: Amateur Friday
About: This script totally took me by surprise. I thought it was going to be a half-assed weed-driven series of college conspiracy theories on what happened to Jim Morrison. Instead, it was a taut highly-engrossing heist film. But even better, Alex and I took everyone's feedback from the review and incorporated the best notes into the script. Alex is almost done with his latest draft and I can confirm that it has gotten a LOT better. Once it's finished, we'll go out there and, at the very least, land Alex an agent.
#4
Title: Reunion
Premise: At their ten-year reunion, a formerly bullied outcast decides to enact revenge on the cool kids who made his life miserable.
Writer: Adam Zopf
How I found it: Amateur Friday
About: I know, I know. This is kind of a cheat. I originally aired this review in 2011. But since I didn't have an official "Best Amateur Scripts" list for 2011, I decided to move Reunion to 2012. So what's going on with the script? Some good stuff, depending on how you look at it. The production company that optioned Reunion wasn't able to get it going in time, so the script's reverted back to Adam! That means it's back on the market. I'm going to meet with Adam some time this month and we'll discuss Reunion. Who knows? Maybe we'll end up working on it together.
#3
Title: Rose In the Darkness
Premise: A secluded boy's way of life is threatened when he befriends Rose – the girl whom his parents have imprisoned in the family attic.
Writer: Joe Marino
How I found it: Amateur Friday
About: To think that Joe wrote this and he isn't even finished with college yet! The review led to Brooklyn Weaver at Energy Entertainment reading and loving Rose. We're pairing together to produce and Brooklyn is also managing Joe now. Some folks have been put off by the ultra-dark subject matter in the script but I think it's only a matter of time before we find a home for this one. If you're a production company who's not afraid to take chances – if you want something on your slate riskier than the typical garden variety horror fare we've seen as of late, let me know. I'll get you Rose and we can take it from there.
#2
Title: 300 Years (not reviewed)
Premise: After waking up 300 years in the future, a San Francisco bike messenger learns that the world has been taken over by aliens, and that these aliens now keep humans as pets.
Writer: Peter Hirschmann
How I found it: Consult Service
About: What I love about Peter is that he's gone all in after getting an agent (at Verve) and manager (at Kaplan/Perrone) since 300 Years broke. This man is furiously working on his new spec, as well as flying in and out of LA to take meetings for potential assignments. The assignment market is very competitive, but Peter's gotten super close on a few big ones. I'm sure it's only a matter of time before he scores one. In the meantime, I wait with baited breath for his new spec. Peter keeps his ideas close to the chest, but from the bits and pieces I hear, they sound awesome. And yes, I'm still a producer on 300 Years, along with Jill Messick. We're going to push this script hard again once we get a director attached. :)
#1
Title: The Disciple Program
Premise: A man wakes up to find his wife dead and no memory of the night before. His investigation into her death will lead him to a top secret government-sponsored program.
Writer: Tyler Marceca
How I found it: Consult Service (later reviewed on Amateur Friday)
About: Lots of people ask for updates on Disciple. This is all I can tell you. Morten Tyldum, the director attached to Disciple, recently signed on to direct The Imitation Game. So it looks like that's his priority now. I think they were shooting for a tiny opening in Whalberg's (also attached) schedule early this year, but they weren't able to make it. What does this mean? Well, Whalberg has 10 billion projects lined up, so I'm not sure. But hopefully they figure out a way to make it work, or if they don't, another package comes on board and gets it rolling, sort of like what happened with Prisoners. You're always hoping for that dream scenario where you get the spec sale and then six months later, you're shooting. But usually, you have to endure a few speed bumps along the way to the promised land, so I'll keep hoping and wishing Tyler luck!
Again, all of these scripts except for Disciple are available. Feel free to e-mail me if you're a producer/agent/manager and I'll send you copies of the scripts you're looking for. Sorry there are still no comments in the reviews I sent you back to. I still have to transfer Disqus comments over from the old site! Oh, and if you've read any really good amateur scripts yourselves, don't hesitate to mention them in the comments section!