Genre: TV Pilot – Supernatural
Premise: Three years after 2% of the world's population DISAPPEARS into thin air, a small town is still trying to pick up the pieces of its missing.
About: Don't bring any Damon Lindelof haters here. Scriptshadow is a pro-Lindelof zone. And the man who became a feature super-scribe after Lost ended, is going back to TV, this time to HBO, where we're assuming he's going to take a few more chances. Lindelof is adapting the novel by Tom Perrotta, who is, of course, best known as the author of the book-turned-film, "Little Children." He also worte the book, "Election," which Alexander Payne made into a film. The show is slated to debut in 2013, but I haven't been able to find an exact premiere date.
Writers: Damon Lindelof & Tom Perrotta (based on the novel by Tom Perrotta)
Details: 77 pages – 2nd Draft (1/30/2013)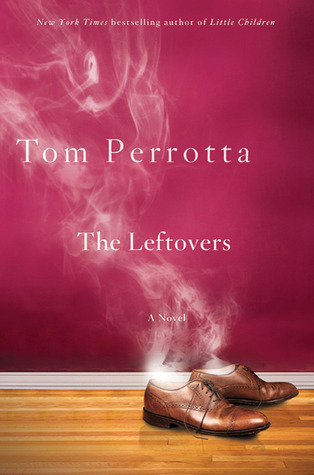 I've been keeping an eye on The Leftovers for awhile. Perrotta is an interesting author. His book tackles a unique premise. And Lindelof is a "big material" writer. That trifecta was something I was willing to bet on.
Then again, it is a STRANGE premise. I mean you decide to have a bunch of people on the planet disappear one day (big idea!). But you choose for the number of people to only be 2%. That's like buying a Ferrari but never taking it out of first gear. Why such a small number? Isn't that not far off from the number of people who die every day anyway? I mean it's such an odd choice. So The Leftovers had me asking questions before the story even began.
Kevin Garvey is the chief of police in a small town on the day that everything changes. For reasons no one can explain, 2% of the world's population just disappears. Now what's interesting about "The Leftovers" is that instead of focusing on the immediate aftermath of this insane invent, it jumps forward three years.
Despite the passing of time, the world (and this town) are just as confused today as they were back then. A global committee even put together an investigation and the universal assessment was: "We have no fucking idea why people be disappearing."
As you'd expect, the religious crazies are ready to offer their opinions, specifically a spooky clan known as the "Guilty Remnant." These guys are such weirdoes that they don't even communicate with their voices. They write down what they want to say and hold it up. It's not clear what their "mission" is, but they clearly don't like the people who aren't part of their group.
Joining Kevin are Jill, his angst-ridden teenage daughter, who's in love with the school hottie (a guy who unfortunately likes her best friend). And then Tom, his older son, who's a gate-keeper for ANOTHER religious cult outside of town, led by a freaky dude named Wayne. Wayne takes very rich and/or important people seeking guidance and "saves" them.
The pilot revolves around the upcoming town "Hero's Parade," which commemorates the three year anniversary of the disappearance. There's much anxiety in the air as everyone assumes the Guilty Remnant will show up. And they do. As these freakazoids hold up signs and wear their white sheets, they're yelled at to go home. When they don't, a riot erupts. But the spooky part is that the Remnant doesn't fight back. They allow themselves to be beaten to a pulp. It's weird and disturbing and I would so not invite these guys to my upcoming dinner party.
As the episode draws to a close, it's apparent that more and more people are having doubts about the way our society's run. Whether it's fair or not, that mass disappearance happened on our watch. And the religious groups are taking advantage, recruiting more and more citizens every day. We seem to be moving back to a time long ago – when America (and the world) was a full-blown religious state.
This is one of those ideas that gets you buzzed when you first see it. But as a writer, what do you write NEXT with it? It's one of the easiest things to be fooled by as a beginning writer. Yeah, millions of people DISAPPEARING one day hooks a reader. But getting to that point in the story takes you ten pages. What do you write AFTER TEN PAGES??
The Leftovers surprised me with its answer: "Three years later." That showed me they weren't interested in the immediate mysteries involving this phenomenon (like, say, the show "Flash Forward") but were more interested in the characters and the aftermath. For a movie, "three years later" probably would've been the wrong move, cause you WANT to deal with those questions. But with TV being about longevity, and the answers coming over time, it's a better move to get to know and focus on the characters' lives first.
Now the script started off strong. I thought it was an inspired choice to make the Guilty Remnant silent. It made them so spooky. Watching them stand outside of restaurants glowering at customers was so much more powerful than the cliché choice of religious wackos spouting out "end of the world" speeches on street corners.
But it didn't end as strong as it could've. (Spoiler) We're led to believe that Kevin lost his wife in the "disappearance." But at the end of the episode, the big surprise is that she didn't disappear, she's a member of the Guilty Remnant. It was an okay twist, but not one that had huge overreaching implications. At least in my opinion. It was one of those twists where you sorta go, "Oh, yeah, that's kinda neat" and then move on.
And maybe that's my big issue with The Leftovers. While I like that it's dealing with the characters, I'm not sure that the supernatural angle brings ENOUGH to the table.  I feel like if maybe HALF of the world disappeared, the show would be much juicier. But these guys clearly aren't interested in making Lost 2 so maybe I should get over myself and accept their vision.
Despite some of my criticisms, this was still a fun read. For the most part, I enjoyed it.
[ ] what the hell did I just read?
[ ] wasn't for me
[x] worth the read
[ ] impressive
[ ] genius
What I learned: Don't fall in love with the hook. Focus on what comes after. ESPECIALLY with TV. Because what comes after will need to last 5-7 seasons. The Leftovers made it immediately clear, with their 3 year jump forward, that it was more about the characters dealing with the effects of this, rather than a plot-heavy narrative. That's the way you gotta go with TV.