Genre: TV Pilot – Drama
Premise: When their thought-to-be-murdered son arrives back in town 12 years after he went missing, a family who's moved on from him must learn to rebuild.
About: This one comes from Shonda Rhimes disciple Jenna Bans, who's written on Grey's Anatomy and Scandal. These Rhimes writers really know how to weave a good tale. Rhimes must hold some class about how to add the perfect amount of twists and turns to an episode, because whenever I read anything she's involved in, I never get bored. There's always some surprise coming that throws everything off its axis. The pilot for Flesh & Blood is being shot for, not surprisingly, ABC, and will star superstar character actor Joan Allen. No word yet on if it's been picked up. The market is starting to get saturated with these "characters who return after a long time" shows and that might scare ABC.
Writer: Jenna Bans
Details: 62 pages – Revised Network Draft (January 18, 2015)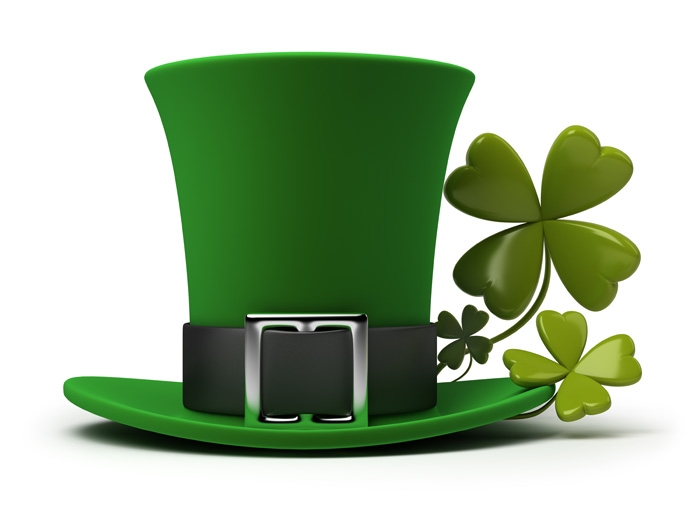 Happy St. Paddy's Day!  It's magically delicious!
So I've FINALLY started watching House of Cards. I didn't think I'd be interested in a show about politics but I've been pleasantly surprised. The show is really well written, driven by clear goals and high stakes that keep all storylines on track and interesting. It just goes to show, if you write a show with compelling characters who have clear objectives and those objectives actually mean something to the characters, you can write about anything and make it good.
Speaking of "Cards," it's crazy how a career can blossom in this industry while others stagnate or never go anywhere. Beau Willimon was a nobody until he wrote Farragut North, which finished number 2 on the 2007 Black List. He had to wait 4 years for the film to get made (it was later retitled "Ides of March") but the next thing you know, he gets in on the ground floor of Netflix's original programming boom and is the creator of one of the biggest shows in television (House of Cards).
It's why I keep telling you guys – it's fine to break in with a feature, but have that TV pilot ready. That very well may be how you become a superstar.  It's why I write these Tuesday TV articles.
As far as today's pilot, I wasn't expecting much. I just went down a list of pilot scripts in search of something that sounded good. This had a nice hook to it so I decided to give it a shot (another reason that a good hook helps – many people are just like me, scrolling down a list of loglines for something that sounds "interesting."  Don't be the idea that doesn't sound interesting).
Claire Warren had the perfect family. Her husband, Peter, was tall, handsome, and smart. Her teenage son Danny was a high school football star. His younger sister, Willa, 14, was a mini-version of Claire, smart and ready to take over the world. And then there was Adam, the baby at only 8 years old. The apple of Claire's eye.
Until she takes her eyes off the kids at the park, and Adam wanders off, never to be seen again. A manhunt is led by an ace young cop named Nina, who quickly pinpoints the neighbor, Hank, a registered sex offender, as the chief suspect. Although Adam's body was never found, Hank was convicted, and sent to prison. That was that. Life moved on.
Until 12 years later, when a young man shows up at the police station, claiming he's Adam. Things have changed a lot since 12 years ago. Claire is now the mayor, Peter a motivational speaker who lectures about loss, Willa a religious nut, and Danny a drunk. Each of them are notified of the miracle, which has since been confirmed by DNA, and the unthinkable happens – Adam moves back in with the family.
Claire loves her son more than anything, but is already thinking about how it might help her campaign for Governor. Hank, who is now an innocent man, is released from prison immediately, a chip on his shoulder bigger than the state penitentiary. And Nina, who put Hank away, has to revaluate everything she thought she knew. But the first order of business is to find out who was holding Adam captive for twelve years and arrest him. So a new manhunt begins. But are they going to find anyone? Or is Adam even telling the truth?
One of the things I'm starting to notice about TV is that if your hook is either non-existent or short-lived (today's hook, while cool, is essentially limited to the first episode), then the characters themselves have to be "bigger" in some way.  Adam isn't coming back to a normal boring everyday family.  Instead, his mother is  the Mayor.  Because of that, everything that happens with Adam feels "bigger" because it's happening on a bigger stage.  If this were some poor family nobody cared about living in a trailer, the pilot's going to feel pretty tiny and meaningless.
Another thing that's becoming apparent to me the more TV I watch is the importance of exploring multiple characters in-depth. In features, you're so focused on "Main Character" "Main Character" "Main Character" – and rightfully so. The main character in a feature has to be powerful and active enough to propel the story  through a limited run time.
But in TV, and even in the pilot, you have to show that you're ready to explore multiple characters on an intense level. So we don't just get scenes following Claire. We get scenes following Nina, who stands outside the courthouse when Hank's released, wondering what the hell she's done. We get scenes with Hank, who walks down the noisy glow of an American mall for the first time in 12 years.
One of the questions most producers will ask with a pilot is "Does it have legs?" Is this a story that can take place past a few episodes? One of the ways you achieve this is through multiple character exploration in your pilot. Give these characters their own scenes (not just scenes when they're around your main character). Show us what they're struggling with so we can anticipate what will happen in later episodes. For example, when I see Hank walking through that mall, looking at the small children, I know he's a grenade waiting to explode. I can see that happening in episode 5, or 10, or 15.
Then there's Nina. Her whole career has been built on being perfect. This screw-up now puts all of that in doubt. And you sense that that's going to eat at her. So again, I'm anticipating I'm going to see this girl fall apart, or at the very least struggle through some tough shit before she gets her perp.
Finally there's the family. Claire and Peter have built an industry on the loss of their child. How do you now keep those careers going when the child has returned? Add on top of that the mystery box that is Adam himself. Is he really their kid? If he is, why does he seem to be hiding something?  These are the things that tell me there's more to this show than a pilot.
All in all this feels like a cross between Gone Girl and Little Children. The big glossy national coverage angle of a missing person case mixed with that dark eerie look at a rich suburb's underbelly.  That sounds like a cool show.  I hope it lives up to the script.
[ ] what the hell did I just read?
[ ] wasn't for me
[xx] worth the read
[ ] impressive
[ ] genius
What I learned: Flesh and Blood jumps back and forth in time a lot (we keep going from the present to the past, when Adam was taken). If you're doing constant flashbacks in your script, consider italicizing the past stuff. It's visually VERY HELPFUL to the reader. When the writer doesn't do this, I occasionally find myself confused about if I'm in the past or present, which can totally screw up my interpretation of the story.  It is a risk though.  Some readers don't like the eye-strain italics cause.  So proceed with caution!