Genre: TV show – Drama
Premise: A young ballet actress with a haunting past joins one of the top ballet companies in New York. Once there, she quickly realizes just how competitive the New York ballet scene is.
About: As it became harder for actress Moira Walley-Beckett's to find acting roles (she had parts in over 35 TV shows), she transitioned into writing, joining writing staffs for a few failed shows before eventually finding a writing gig on the short lived but heavily hyped, Pan Am. That exposure helped her become part of one of the most famous writing staffs in history, that of Breaking Bad. Walley-Beckett actually wrote two of the most talked about episodes in the series – first, Fly, with co-writer Sam Catlin. And then Ozymandias, which is considered to be one of the best television episodes in history. Now that Breaking Bad is over, Walley-Beckett is heading out into the scary world of show creation, where she'll be the big writer in the room. Does her pilot warrant this promotion? Let's find out.
Writer: Moira Walley-Beckett
Details: 60 pages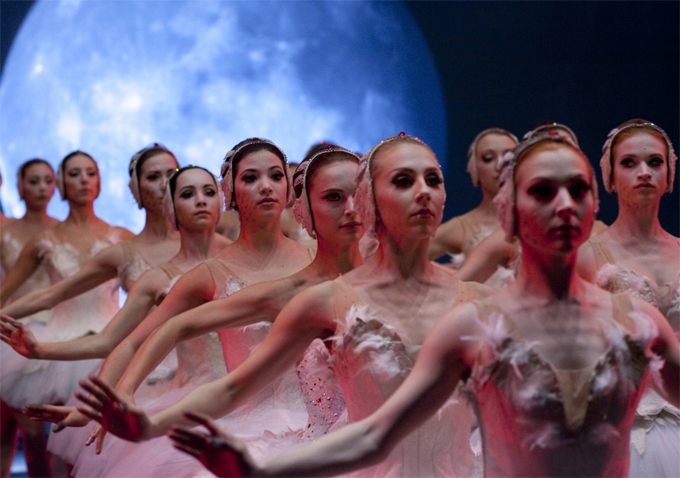 One of the first things you want to look for with any idea is irony, as it continues to be the best way to sell a show/movie. A lawyer who can't lie.  A vegetarian chef opens the best steakhouse in the city.  The ballet profession's dirty little secret – that it's the most abusive and cruel profession of all.  Without irony, you're forced to cram as much information about your show as possible into the logline to help the consumer get what's unique about it. And no matter how hard you try, you can never seem to make it all fit.
Taking on ballet's dirty little secrets felt right for a Breaking Bad alum. That writer's room was used to dealing with dirty little secrets. But the ticket for this anticipation train comes with an asterisk at the top. Wasn't this idea just done in movie form a few years ago in Black Swan?
I'm seeing more and more of this as scripted television continues its Big Bang expansion. Instead of looking for new ideas, writers are taking their favorite movies and simply turning them into TV shows.
Did you like Twister? Make a show about storm chasers. Neighbors? Make a show about a frat house. Lucy? Make a show about a secret agent who gets really smart. It's gotten to the point where writers are being straight up lazy. And the only way lazy entries work is if you can bring something fresh to the idea. The fact that you didn't work at all to come up with the idea in the first place sheds doubt on this possibility.  But I'm going to hold out hope.  I'd love to watch the ballet version of Breaking Bad.
When we meet 21 year old Claire Robbins, she's running away in the middle of the night. What she's running from is a mystery, but by the look on her face, you can tell it's haunt-you-for-the-rest-of-your-life bad.
Claire escapes on a train and arrives in New York City the next day, where she knows a total of zero people. Luckily, Claire's got one hell of a skill to fall back on. Girl can dance. So she heads to one of the best ballet companies in the city, snags an audition, and kills it. She makes it into the troupe.
If you don't already know, ballet chicks are the most ruthless, the most jealous, the most nasty girls on the planet. Actually, I don't know if that's true or not. But that's the way they were portrayed in Black Swan and since I base all my knowledge in life on movies, I'm assuming this to be fact.
When the other girls figure out how awesome Claire is, they get even more jealous. And when cut-throat bi-sexual troupe leader, Paul, decides to have her headline his next show, well, the jealousy hits an all time high.
Claire somehow makes a couple of friends, including Mia, who spends more time banging random hook-ups than breathing. And Daphne, who secretly works at a strip club in order to afford an apartment overlooking the Hudson River.
Unfortunately, that past she ran away from ends up finding her, a man she shares a terrifying secret with. Will she be able to handle the pressure of New York City and her elite ballet troupe, or will she falter and have to go back to her hometown, where, surely, this horrible secret will continue?
Well, let's just get this out of the way. Flesh and Bone failed test number 1. It wasn't fresh. This was almost EXACTLY like Black Swan. A timid little girl. A dance troupe where all the girls hate her. An overbearing troupe leader who uses his power for inappropriate means. The aging girl who sees the new girl as a threat to her spot. Our heroine gets the lead part. We even have a wild night out to a strip club, similar to the famous night out between Natalie Portman and Mila Kunis.
It's a weakness every writer seems susceptible to. We fall in love with certain movies, and we want to make something similar. So we go in with the best of intentions, oblivious to the fact that our movie/show is the EXACT SAME THING as our favorite movie.
I mean we could literally write a beat for beat remake of Titanic and not know it until someone says, "You do know they already made a movie about the Titanic with a doomed couple that revolved around a missing diamond that sunk with the ship, right?" Ohhhhh, we think as we're counting future box office receipts in our head. Yeah, I guess I didn't consider that.
But if you're able to move past the show's common bond with the Aronofsky thriller, you'll find some good stuff. What a TV show allows you to do is explore the more specific areas of a subject matter, enabling you to go beyond the classic movie beats into stuff like bleeding ballet shoes at the end of a dance, pulling an entire toenail off before the next session, and those dirty ugly locker room sessions before and after practice (girls stuffing paper towels into their no-no area because they forgot to bring tampons).
Also, a few of the characters are well-drawn. I liked the sex-crazed Mia. I liked secret stripper Daphne. This easily could've devolved into wall-to-wall darkness, which can drown a show (AMC's "Low Winter Sun"). These two lit things up with their overbearing personalities, a nice contrast to many of the unscrupulous things happening elsewhere in the story.
In fact, there was enough good for me to almost give this a worth the read… until the ending. Now this is a huge spoiler, so turn away if you don't want to know. But basically, a guy from back home keeps calling Claire throughout the episode, but she keeps avoiding him.
Finally, in the last scene, she answers, and we cut to the caller, Bryan, sitting in Claire's bedroom back home. After a few exchanges, we realize that Bryan is Claire's brother. And he's beating off. To Claire. This is when we learn that Claire ran away from an incestual relationship with her brother. Cut to black.
Uhhhh…SAY WHAT!??
Where the HECK did this come from??? Where was this set up? What in King Joseph's name happened earlier in the episode to indicate that incest was going to be a theme in this story?
I couldn't believe that after a pretty well-written pilot, I witnessed a classic rookie mistake. The twist ending that has nothing to do with anything, and is only there for shock value. Twist endings need to be set up with a series of hidden clues to work. We get none of that here, turning the ending into a desperate gimmick rather than an "Oh my God!" moment.
To be honest, I think Moira could've saved this pilot with only a slight shift in her approach. One of the friend characters, Daphne, secretly moonlights as a stripper. Why didn't Moira move this character angle over to Claire??? That's a hook for a show. A girl at one of the most prestigious dance companies in New York moonlights as a stripper. There's your irony. Now you have someone who has to hide that world while she becomes a star in the ballet world. I don't know how long you could keep that going. She might have to quit stripping during the first or second season, but it's a great place to start a character. Way more interesting (and relevant) than Incest Ballet Chick.
Not a badly written pilot at all. But a few questionable choices kept it from reaching its potential.
[ ] what the hell did I just read?
[x] wasn't for me
[ ] worth the read
[ ] impressive
[ ] genius
What I learned: The "mystery box past" is a staple in television, and it's a great way to hook your viewer for future episodes. You simply hint that something bad happened in your hero's past, and if that something sounds dirty or scandalous or intriguing enough, the viewer will want to tune in for future episodes to find out what it is. We saw it with Scandal (the main character had an affair with the president), we saw it with Lost (with all the characters) and we see it here, with the incest shocker. I didn't like the incest shocker, but the mystery box past is still a great tool to use when used well.