Genre: TV Pilot (Drama)
Premise: After tragedy sends a local judge into a spiritual awakening, he starts making judgements based on faith over fact.
About: Amazon is tired of being left out of the TV discussion so they've decided to come hard to the table. "Hand of God" will star everyone's favorite character actor, Ron Perlman, and have super-helmer Mark Forster (World War Z, Quantum of Solace) directing the pilot. The cool thing about these big TV pilots is that they're written by "nobodies," so every time we read one, we get to experience a new voice. "Hand of God" was written by Ben Watkins, whose only work up to this point has been on the show, Burn Notice. Recently, Ben was asked what the most difficult challenge was about this business.  He answered, "This business is built on one ridiculous challenge after another. In my opinion, there's only one condition that is fatal – losing faith in yourself."
Writer: Ben Watkins
Details: 68 pages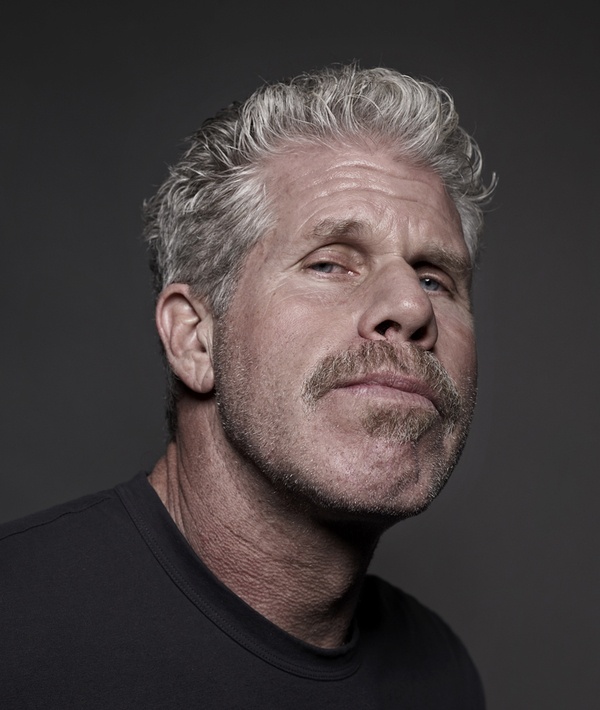 I'm not going to mince any words here. I'm pissed this is going to Amazon. Because if it's on Amazon, no one's going to see it. And this is too good of a show (or pilot) not to be seen. I mean honestly, how do you watch a show on Amazon? I go to Amazon and I see 10 billion different links. I'm lucky if I can find the electronics section.
I get that Amazon wants to rule the world but the reason Netflix is so dominant in this space is that you know what it is when you go to it. I want to watch something. Click. Netflix. With Amazon, you have to jump through 18 dozen hoops. Combined with the fact that most people don't know that Amazon even offers TV shows, and I'm not sure how Hand of God is going to get any attention.
It won't always be like this. I can see a future (maybe 10 years from now) where TV and cable are dead. Everything will be on demand and a la cart via services like Netflix and Amazon. But we're not there yet. Which means Hand of God might go down as the best show nobody's ever seen.
We find 50-something Judge, Pernell Nathaniel Harris, in a park, naked, speaking in tongues. Nobody's seen him for days and this is how he decides to reintroduce himself. Pernell has a pretty good excuse, though. His son shot himself a few days ago and is brain dead on life support.
As the mayor, attorney general and police chief all try to delicately bring Pernell back to the land of the sane, they realize this religious awakening he's had isn't going away. Pernell has pledged his loyalty to a con-artist wacko priest who claims to have a direct line to God – to the tune of a 50 thousand dollar endorsement check.
In the meantime, we learn that the reason Pernell's son tried to off himself is because seven months ago, he was forced to watch his wife get raped. Although he tried his hardest, he couldn't live with the fact that he didn't do more to try and stop it, so a bullet to the cranium seemed like a pleasant way out. Pernell is now on a mission to find the rapist and make him pay for what he did to his step-daughter and son.
The problem is, Pernell's kind of crazy now. And instead of listening to logic, he's listening to "God." Voices and signs have taken precedence over testimony and facts. So when a religious sign points to a random member of the police department as the rapist, the authorities have to stop Pernell from taking the man down. But it's too late for that. If Pernell has his way, he's going to make sure Officer Rapist meets his maker, whether he's proven guilty or not.
Wow.
I think this is my favorite pilot I've ever read. Tyrant was good, but this is REALLY good. Speaking of Tyrant, I don't know what happened to that show. They took a gritty show about 3rd World dictators and tried to turn it into an 8 o'clock NBC family drama.  Parenthood 2. Ugh, I'm still smarting from that. But Hand of God is getting me back on track. For a lot of reasons.
First of all, Watkins got the NUMBER ONE thing right when writing a pilot. He wrote a great meaty main character! How ironic is it that a man whose job is based on listening to facts, is making his decisions based purely on faith? Add in a healthy dose of crazy, the fact that he'll hire hit men to get the job done, and you've planted the seeds for one hell of a harvest.
But as we know, every harvest needs rain. And Hand of God's got plenty of that too.
The opening 10 pages are crucial for ANY script, pilot or feature. And they usually fall into three categories.
1) Nothing interesting happens in the first ten pages at all; I'm miserable that I have to spend the next 2 hours with this thing.
2) One or two interesting things happen in the first 10 pages, enough to pique my interest. I read on with desperate hope.
3) Every single one of the first ten pages is good, in which case, I know the script's going to be awesome.
Number 3 is a rarity but that's where Hand of God falls. We start off with this bizarre mystery. A man is naked in a park speaking tongues to the sky. At the end of the scene, we find out he's a judge. Hmm, how did he get here, we ask? We're intrigued. We then move to a hospital where a devastated beautiful woman tries to keep him from seeing someone named "PJ?" Who's PJ.  Ahh!  We learn he's Pernell's son. And he's in a coma. Why is he in a coma?? What happened? I need to know more!
In other words, there's a lot going on in the first 10!  Usually, amateurs will bumble along in their first 10 pages setting up the characters well, but in boring ways.  They don't have their heroes in parks, naked, speaking in tongues.
I also thought the whole "botched sucide" storyline was a great choice, and I'll tell you why. 99 out of 100 writers, in order to motivate our hero, would've given Pernell a daughter and killed her off.  Someone raped and killed her, now he's out for justice. It would've worked, but it WOULD'VE BEEN BORING. Because we've fucking seen it before!  The quickest way to disappoint a reader is to open the gates to The Kingdom of Safe and Predictable Choices.
The "watched rape/botched suicide" setup poses a more interesting set of questions. There's not only a rapist on the loose we need to find. But there's also the question of whether PJ's wife is going to pull the plug on Pernell's son or not. A big deal because Pernell, who's riding dirty on Miracle Lane, now believes PJ will live. But he doesn't have a say in this decision.  And since she doesn't want to see her husband suffer anymore, she calls to pull the plug.  Interesting choices always lead to more interesting choices.  Boring choices lead to… well, you get what I'm saying.
Then there were little things that shined like characters playing against the obvious in a scene. When Pernell's wife goes to threaten Reverend Paul to stay away from her husband, she plays the whole scene calmly and with a smile.  Her threats were veiled and implied. A lesser writer would've written this more on-the-nose, with the wife coming in and angrily warning Paul to "stay away from my husband!"
We even get some classic urgency (ticking time bomb style) to the pilot, with Pernell's daughter moving quickly to pull the plug on her husband (in two days!). Pernell's got to figure out a way to keep him alive, as he believes God will perform that miracle.  But he can't perform a miracle once the plug is pulled.
But what tipped this into the impressive category was the ending. The ending is almost always responsible for whether a script makes the "impressive" list. You can kick ass for 60 pages, but if you suck for the last five, nobody cares. Hand of God gets really good when one of Pernell's religious visions points the noose at a random man who couldn't possibly have committed the crime.
Not only are we wondering if he's going to kill this man, vigilante style, but we're fascinated by the question of: What if he's right?  I mean what if this totally random man really did commit the crime?  What does that mean moving forward?  Could Pernell truly be channeling God?
This was a wonderful pilot. Now, if only Amazon can figure out how to show it to people. That would be great! Oh, and since Amazon Studios is all about posting and getting feedback of their projects, I'm including a link to the script. Enjoy!
Screenplay link: Hand of God
[ ] what the hell did I just read?
[ ] wasn't for me
[ ] worth the read
[x] impressive
[ ] genius
What I learned: Never set foot in The Kingdom of Safe and Predictable Choices. It's a land littered with 7-11s, McDonald's and Supercuts. It's comfortable. But it's never inspiring. Aim instead for Paris in spring time.