Genre: TV Pilot – Dark Comedy
Premise: The host of a kids show that explores life's tough questions is fired and must move cross-country and reinvent his show on a smaller budget.
About: Charlie Kaufman is coming back to TV, a place he so desperately tried to escape 20 years ago. But instead of writing bad jokes for The Dana Carvey show, this time he's in charge of the whole shebang, and he's bringing with him a stellar cast that includes Michael Cera, Catherine Keener, Sally Hawkins and John Hawkes. Where this will go is anyone's guess. But the show should be debuting on FX soon, a channel that isn't afraid to take chances on "strange" talents like Kaufman.
Writer: Charlie Kaufman
Details: 39 pages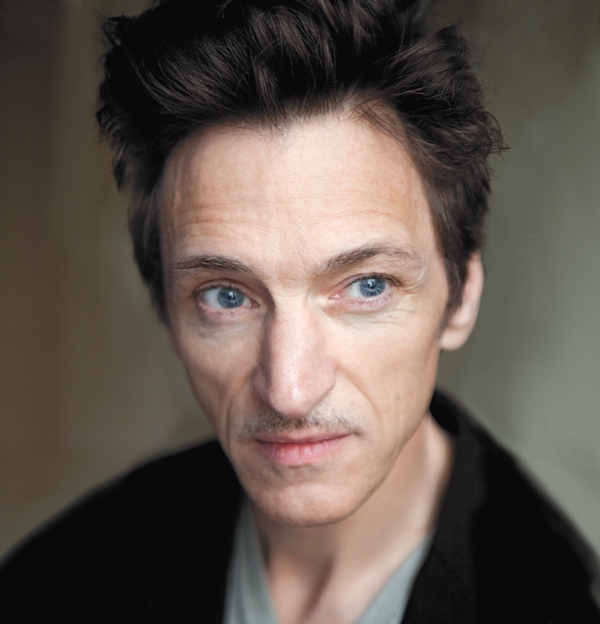 John Hawkes
Is it possible that something can become TOO experimental? The whole reason everyone's rushing to TV is because they can take more chances, do more interesting things. They can actually experiment, which is something that's become almost impossible to do in the overly processed, carefully calibrated feature market.
The question is, what do you get when you bring to TV the one person who was already able to experiment in the feature world? The guy who wasn't having any problems creating weird narratives with strange non-conformist characters? Do you get something that is so experimental that nothing makes sense anymore? I don't know, but I have a hankering to find out!
Like pretty much every Charlie Kaufman script I read these days, the plot for "How and Why" is a little hard to follow. The opening sequence alone takes 2-3 reads to achieve only the barest understanding of what's happening.
We start out watching an average family sitcom, something you'd expect Tim Allen to star in. Bobby, one of the child characters in the show, is watching a show called "How and Why" on TV, which is hosted by a man named Goodman, who can best be described as a mix between Tyson Degrasse, Bill Nye The Science Guy, and Mr. Rogers. The theme of his show is asking kids profound, deeply philosophical life questions that they are clearly too young to comprehend.
Bobby turns the TV off and starts asking his parents about these questions, complete with a laugh track and un-hilarious zingers. At the end of the scene, we follow Bobby's jovial father over to the couch, where he immediately becomes very serious. He eases into a monologue about how "none of this is funny," and how he "used to live in a cave," then pulls out a gun and SHOOTS HIMSELF IN THE HEAD. It's unclear if this is the actor playing the father who does this, or the character himself, but laughs from the audience indicate it was probably part of the show.
Gotta check that pilot out.
Strangely enough, despite this overtly intense and disturbing moment, the family we just saw has nothing to do with the story. Instead we follow Goodman, that TV science guy, as he's told by his boss that they're going younger and that he's fired.
Goodman moves with his family (wife and three triplet boys) to the town where his new show is picked up, (titled "Wherefore and By What Means," since they're not allowed to legally use "How and Why"). The production takes place at a company that used to build hallways, which are so big and elaborate that all the rooms are very small. This makes simple things like filming a show really challenging, since everybody's so mushed together.
Back at home, Goodman starts wondering if he's past his prime, all while dealing with a wife who doesn't seem as interested in him as she should be, and hearing tales of his triplet sons getting bullied at school.
But everything takes a turn for the supernatural when one morning, as everyone's getting ready for the day, they notice that all of their things have been packed back up and put into boxes. Goodman's wife and kids are convinced it's a ghost. But Goodman, being the practical, logic-based guy that he is, is thinking there's gotta be a more rational explanation here.
That is until he starts hearing the faint sounds of a distant laugh track. Could this house that he's moved into be the former house of a sitcom family? Like a REAL sitcom family? Not the actors playing in the sitcom? We'll have to wait for future episodes to find out.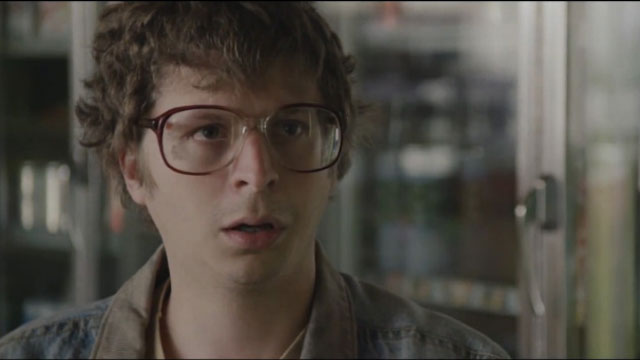 Eternal Sunshine is still one of my favorite screenplays ever. So I go into every Kaufman script hoping for a new version of that genius. But I don't know what to make of this. It's just so… weird. Every conventional storytelling technique is thrown out in favor of a meta storyline, somewhat gimmicky flourishes (a "hallway company") and a hard-to-tab, hyper-realistic tone.
The unfocused oft-confusing plot doesn't help things. We start out with the kind of sitcom where people kill themselves, only to then follow the guy in the science show that one of the sit-com characters was watching. Does that mean Goodman's world only exists in the sitcom universe, or that his show is known in the real world as well, but was just being used as a program that one of the characters was watching? I'm not sure. And since it's Charlie Kaufman, I'm not sure if I'm supposed to be sure.
Even if you take this unique world off the table though, and judge the pilot solely by the characters and story, it's still hard to get into. Kaufman's take on the world has always been dark, but it seems to be getting darker with every project, leaving a trail of sadness after every character exchange and story beat. When his wife isn't interested in hearing about Goodman's day, you get the sense that this man leaves a really sad existence, and finishes every day with the thought, "We're all going to die anyway, so why even try?"
I'm a big believer that the best stories are about characters who get placed in bad situations, or who've hit a rough patch in life, but they don't complain about it or give in. They fight. I think that's why American Beauty resonated with so many people when it was a spec (and then, obviously, a film). This guy had a shitty life, but then he took action and made it better. Imagine if Lester Burnham instead said, "My life sucks. What's the point?" then moped around for the next 90 minutes. Probably wouldn't have been that good of a film, right?
Hey, I like hope. Kill me.
Also, I understand that Kaufman is writing what he knows here (he used to write sitcoms), but there's something dated about this premise. I've seen people over-do the hyper-exaggerated sit-com thing before, as well as play the laugh track even as terrible things are happening onscreen (like people getting beat up or killed). So there was a feeling of "been there, done that" when that happened. This is Charlie Fucking Kaufman! Why not give us something new?
Why not tackle the absurdity of more current genres, like reality TV? Generally I'm not into that, but I think Kaufman could do wonders with it. What is reality? What isn't! Who's real? Who isn't? That seems to be one of the themes he's exploring anyway. But alas, I don't think he knows or really cares about that world much.
I will say this. This script has a very specific tone to it that feels like it requires a very specific treatment. It's kind of like if you'd read Breathless before it was made. How could you possibly envision what that movie eventually became? So I'm hoping that Kaufman has a few tricks up his sleeve when he shoots this (I think he's directing this at least).
And How and Why does have its moments. The huge hallways and tiny rooms of his hero's new workspace, as well as his clueless new boss, for example, make for some funny dialogue. But I'm stuck wondering if that's going to be enough to make up for a strangely bizarre concoction that, at least from this pilot, doesn't seem to know what it wants to be.
[ ] what the hell did I just read?
[x] wasn't for me
[ ] worth the read
[ ] impressive
[ ] genius
What I learned: If you deal your character a bad hand, don't have them mope about it. Or, at least, don't have them mope about it for long. Sooner (rather than later) they should want to better their predicament. No one likes to watch anybody mope about life. It's depressing and, typically, not what we're looking for when we want to be entertained.