Genre: TV Pilot (Drama)
Premise: An "upstairs/downstairs" look at the daily activities that plague one of the most exclusive country clubs in the country.
About: This is a project David O Russell (American Hustle, Silver Linings Playbook) was spearheading with Susannah Grant (Erin Brokovich, Party of Five). Apparently the two went their separate ways over creative differences. But Grant is still pushing forward with it and the show will premier in 2015 on ABC. This is the last draft the two wrote together (for those looking around the net for this file, it goes by the name "ABC – Untitled David O Russell – Susannah Grant Proj").
Writers: Story by Susannah Grant and David O. Russell – Teleplay by Susannah Grant
Details: January 13, 2014 draft (63 pages)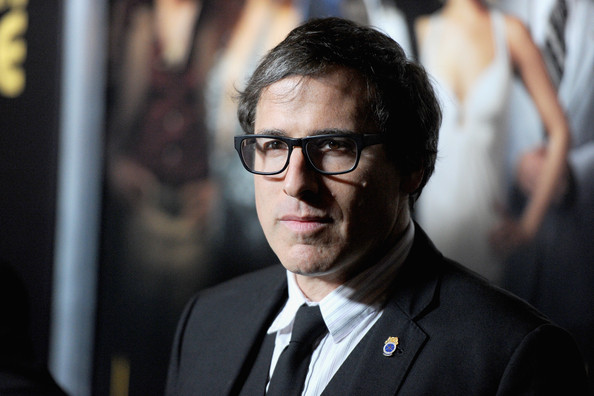 David O. Russell
Maybe the British readers can help me out here. Why is it that this whole "upstairs/downstairs" thing, which is being explored most famously in the show "Downton Abbey, is such an obsession with you? Why do these rich/poor mingling-in-the-same-place explorations fascinate you so much?
I have a British actor friend who moved here and I asked him once why he decided to do so. He said that in the UK, it's a lot harder to break out of your class. Whatever you're born into, that's who you'll be the rest of your life. Whereas in America, nobody cares about that shit. So he'd much rather take his chances here.
I couldn't believe what I was hearing. Could it be true? One of the most distinguished nations in the world is still running a class system?? What is this? 1709?
I suppose that this would explain the fascination with these types of stories. If there is a class system still in place, the conflict that arises between the "haves" and the "have nots" is interesting, since the characters are locked into those slots. The question is, does that setup intrigue an American audience who's never had a class system before? Where it's not as "risqué" for a staff member to cavort with a club member?  Let us discover the answer together.
Members Only focuses on an upscale country club that caters to the "best of the best of the best." The club was built by and is run by the Holbrooke family. The face of the club, and the de facto manager, is Mickey Holbrooke, a 40 year old beauty married to a hotshot Wall Street tycoon named Randy.
As you'd expect, the second Mickey walks into the club to begin our journey, there's drama. The club is in huge debt, and it's forcing the board to get creative. They want to hold a professional golf tournament here but they don't think the tournament will agree because "we have no black people." So the first order of business is to go out and find a black family to become members of the club.
Meanwhile, we meet Jesse, a kid from the projects who got this job by the skin of his teeth. He's a new staffer and has been told that if he even looks at someone the wrong way, he can be fired. So you can imagine the torment he goes through when Mickey's hot horny 17 year old triplets start a game of who can nail the Jesse first.
In the meantime, we meet TONS of other people. There's Forty, a Holbrooke who just got out of jail for his 3rd DUI. There's Ava, the cool as can be "I don't give a fuck" staffer with a propensity for stealing. There's Malcolm, the hot widowed husband who every housewife wants to bang. There's Leslie Holbrooke, whose husband dumped her for, get this, her step-mother – a trophy wife to her alcoholic Senator father.
But the story doesn't really get good until the midpoint. Two agents from the SEC corner Mickey and inform her that her husband is the biggest financial thief since Bernie Madoff. They're going to take him down in two days. If Mickey helps them, they may be able to protect Mickey, her daughters, and the club. But if not, all bets are off. The duo kindly hand Mickey their card. If she doesn't respond in 48 hours, they're making their move. And just like that, Mickey's life is turned upside-down.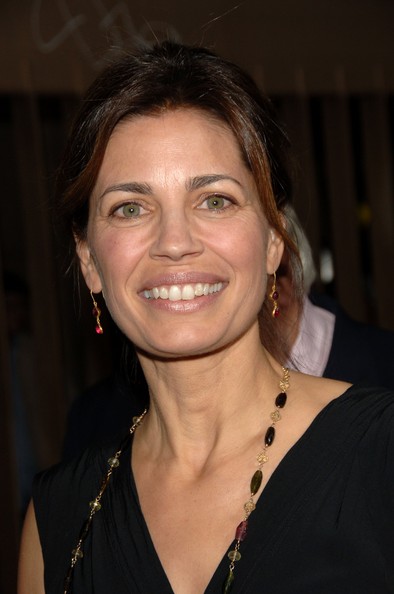 Susannah Grant
Members Only may be the most jam-packed pilot I've ever read. There were 30 characters in this thing. That's one character introduced every two pages. On top of that, a TON of shit happens. Thefts, cheating, ménage-et-trois's, death, embezzlement, a golf tournament, a party, several courtings, racism, sexism. I mean, wow. Grant and Russell need an award just for fitting this much stuff into a script.
And actually, the more I thought about it, the more I realized this "jam it all in" approach would work as a screenwriting exercise. You're always taught to get through your scenes as quickly as possible, but that's easier said than done. Well, when you write a pilot (60 pages) with so many characters and so many plotlines, you have NO CHOICE but to write scenes quickly. The average scene here was a page and a half.  Having to get in and out of a scene that quickly and still keep it compelling?  That's a skill every screenwriter should have.
For example, in a scene where Mickey must call and convince the tournament sponsor to consider their club for the professional tournament, the scene starts with Mickey already on the phone mid-conversation. That's how we get through scenes quicker. If you start with all the "Hi, this is Mickey calling from blah blah blah," and the forthcoming formalities, you're taking a looooooot longer than you need to.  Start us midway through the conversation to cut down time.
The problem with Members Only is that despite its best efforts, you can only maneuver through so much plot when you're introducing 30 people, and for the first half of the screenplay, while I was admiring the work, I wasn't fully engaged in the story. And I was wondering why.  Then it hit me.
Suspense!
There wasn't enough of it. Meeting people, meeting people, meeting people, is not suspense. It's meeting people. I mean, there's a little bit of suspense in whether they're going to get the tournament to play at their club, but it's not enough to hook us for 30 pages.
Suspense can't be treated like a blanket tool. There are variations in its intensity, and if you're not going to give us suspense with a high level of intensity, our focus is going to wander. In this case, the Defcon 5 suspense plot point didn't hit until the midpoint – this is when Mickey's told that her husband's embezzled hundreds of millions of dollars.
From this point on, the suspense is VERY high because we're DYING to see Mickey confront her husband. We have to know what she's going to say and how he's going to respond. So anything you write between the beginning of this suspense thread and the conclusion of it is golden. We're zoned into your story until that line of suspense is over.
And that's exactly what Grant and Russell did. They drew it all the way out, not even telling us at the end of the episode. Which means we'll have to tune in next week to find out! Suspense is the cornerstone of any good piece of fiction, but it's especially important in TV where you're repeatedly asking your viewers to come back after commercials and come back week after week.
Still, the intensity in which I became attached to the story after that suspenseful plot point makes you wonder: why not start the script with a suspenseful plot point as well? Something big and flashy to keep us riveted through all the character introductions? The more I think about it, the more I believe that every stretch of your screenplay should have a suspense thread going on. At LEAST one.
Members Only is a good teleplay but its success is going to depend on how it's shot. Will it be shot in that dark serious tone that Downton Abbey is shot in? Or will it be treated like the glossy vapid Revenge? Being that it's an ABC show, it'll probably be more like Revenge, which would suck. Now is the time for the networks to start challenging the cable channels with riskier fare. If this show has any shot at lasting, it needs to go darker. I just don't know if ABC is capable of that.
[ ] what the hell did I just read?
[ ] wasn't for me
[x] worth the read
[ ] impressive
[ ] genius
What I learned: "And" is a great place to start in a scene. It means we're coming in on a character in the middle of a conversation. Which means a shorter scene. Which means you're only showing the good stuff. During the scene where Mickey is on the phone trying to convince the tournament to play at the club, we come in on this line: "And I've been a huge fan of your tournament for ages, so this could be a match made in heaven! Excellent! Yes! See you then." – "And" is a great place to start. But really, the goal is to start anywhere mid-conversation.