Genre: TV Pilot – Sci-fi
Premise: In the future, after the elimination of the faulty "pre-crime" program, a veteran cop and a former member of the program team up to solve a murder… that hasn't happened yet.
About: Max Borenstein has had the career path most writers dream about. Write a small script that makes the Black List. A couple of years later, write one of the biggest movies of the year (Godzilla), then get commissioned to write the sequel, then jump onto as many other high-profile pics as you can (Skull Island). But Borenstein got the memo. He knows that these days, if you want to buy that mansion in Hidden Hills, you gotta get into the TV game, and he's doing so in a big way, attaching himself to one of the highest profile projects of the season – this sequel to the 2002 feature film of the same name. Minority Report will premiere later this year on FOX.
Writer: Max Borenstein
Details: 59 pages (Revised Second Network Draft) – Jan 8, 2015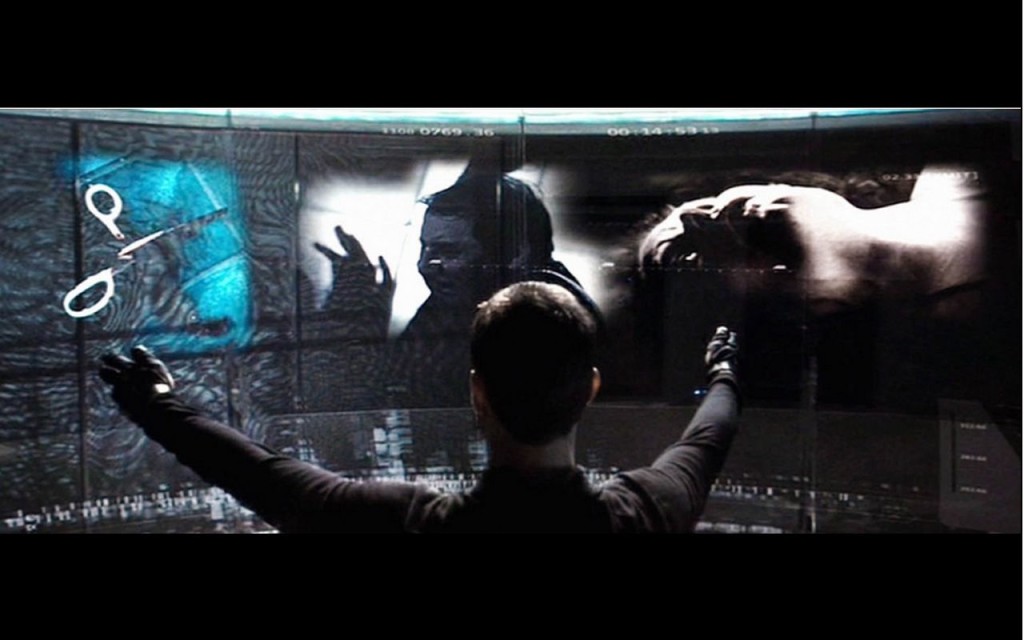 I know you guys are all prepping for the Scriptshadow 250 Contest and therefore aren't thinking much about pilots, but I'm telling you right now: Have some pilot ideas ready in case you win or place.  The great thing about winning this contest is that you'll have access to someone in the industry that you already know likes your stuff.  So you should have ideas to pitch him if, or when, the time comes.  And who knows?  You could end up optioning another idea right then and there.  Even if that isn't the case, you'll likely get other meetings around town where you'll want to pitch pilot ideas as well.  So don't discount TV Pilot Tuesdays.
I still remember reading about the deal for Minority Report back in 2000. I thought to myself, "This has got to be the single greatest idea for a movie in history." It was that high-concept hook every writer in town was looking for. A future where criminals were arrested for murders they hadn't committed yet. And with Spielberg directing? And Tom Cruise starring? I'd been burned by high expectations before, but this felt expectation proof. How could the film go wrong?
Well, it did go wrong. Not in spectacular fashion. But watching that movie was an exercise in what could've been. In my opinion, the script made one enormous misstep. It took a very simple idea and complicated it. Murderers being arrested for murders they hadn't committed yet? Genius! New-Age water-nymphs astro-projecting the future via tri-tandem mind links? Ehhh… not so much.
And yet I've never forgotten the film. Whether that's because it left an impression on me or I'm still obsessed with what could've been, Minority Report remains an important film in the sci-fi universe. And for that reason, I couldn't help but wonder what they were going to do with a Minority Report TV show. Maybe they were going to ditch the pre-cogs and go back to the core of the idea. Or maybe, with the extra time that TV provides, they would demystify our bathwater fortune tellers and actually give them purpose.
Lara Vega is a detective in the year 2065. That would be ten years after the "pre-cog" program went awry. For those who didn't see the feature film, "pre-cogs" are special human beings blessed with the ability to see the future. The police used this power to predict murders and arrest the perpetrators before they could commit the crime.
But some high profile dude was using the program for his own gain so they had to go back to the old fashioned way of busting criminals – waiting until they killed someone and then using the evidence to catch them.
But what ever happened to those pre-cogs? Well, it turns out they're quietly living amongst us. The problem is, their "gift" hasn't gone away. They still see the future. But now, instead of helping, they must accept the horrible things they know will happen and ignore them.
Dash is one such pre-cog. And he's trying hard to stick to the script. But lately, he's been seeing a lot of murders, and he's tired of standing by and doing nothing. So he decides to stop one. He gets there a fraction of a second too late, but runs into Lara in the process. After a little investigation, Lara realizes that Dash is a pre-cog.
Never one to play by the rules, Lara figures she can bring back the pre-crime program by herself. As in, she'll secretly enlist Dash as her personal murder-predicting concierge. Since Dash is a water-nymph with all sorts of issues, he initially resists. But when he has a vision that the mayor himself will be killed, he decides to team up with Lara to save him.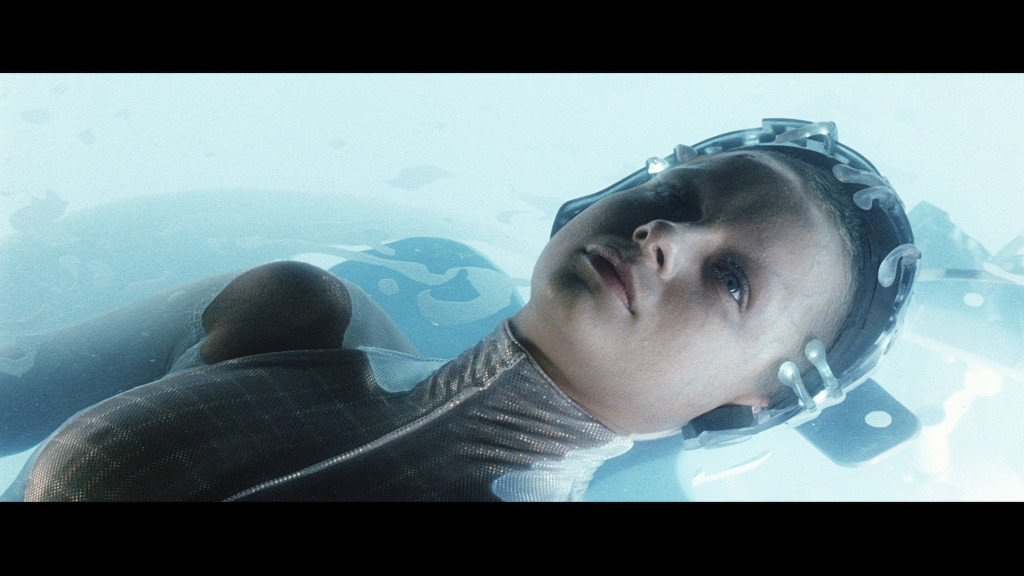 Today I'm going to talk about something I don't talk about much because it's not related to story or character. But when the mistake is this egregious, I can't ignore it. I'm talking about WRITING STYLE. Now usually when we talk about writing style, we talk about getting the most out of it – using it to bring the page to life – to show the world your voice (read any script by Brian Duffield to understand what this means).
But that's only when you're trying to write something edgy, stylistic or in-your-face. Most of the time when you tell a story, the goal of the writing is to be invisible. Yet for whatever reason, some writers become obsessed with choking their story with unnecessary style, killing any chance the story has at being enjoyable.
Now in small doses, style can be effective. Say you want to emphasize the sound of some nasty pipes inside a haunted house. Well then, CAPITALIZE THEM. Or maybe you want to describe an elaborate room full of eerie puppets in that same house. You might break protocol and write a couple of 6-7 line paragraphs so that you can lock the reader's focus in. Or maybe you want to highlight a gun on the wall that will be used later by one of the characters. So you underline it.
Taken on an individual basis, all of these things are fine.
But they become a PROBLEM WHEN YOU start doing ALL OF THEM AT ONCE. This pilot was SO UNPLEASANT to read because every other page had a 7 line paragraph with tons of CAPITALIZED WORDS next to a bunch of italicized words followed by a bunch of underlined words. And let's not forget all the………. ellipses………. and dashes ——– to make the read even more disjointed.
What really matters in writing is the story and the characters. But if the reader must go to war every time he reads a paragraph, he'll never get a chance to appreciate either of these things.
I'll never forget when a friend of a friend invited me to an LA Kings hockey game. This guy couldn't stop bragging about his "floor level season tickets." Okay, I thought, this should be fun. I get there, and the seats were right at the corner of the rink, where the glass is curved. It was like trying to see the action through a coke bottle. The final score was 2-1. By everybody's account, it was an amazing game. But I didn't see one minute of the action clearly. This is what reading Minority Report felt like.
Okay Carson. You've made your point. The writing was annoying. What about the pilot itself? Was THAT any good? Maybe the best way to answer that is to say it wasn't bad. I mean, there's a cool idea in here somewhere. A detective has herself her own personal future-murder detector. So each episode, I'm assuming, will entail learning about a future murder and Lara and Dash trying to prevent it from happening.
The problem is, I feel like we've seen this before. Wasn't there that show on CBS a decade ago about a guy who gets tomorrow's newspaper a day ahead of time? So he essentially finds out all the bad things that are going to happen and he must prevent them? And haven't we seen variations of this idea a few times since then? Specific examples escape me, but my point is, the idea doesn't feel very fresh. I mean heck, the film itself is 13 years old now.
The only unique aspect of the story is the pre-cog stuff, and as I stated earlier, that's the stuff I was least interested in. But if you are a pre-cog fan, there's a mystery subplot about where Dash's pre-cog twin brother is. We later learn that he might be playing for the bad guys. That could lead to some interesting storylines.
But, unfortunately, Minority Report didn't speak to me. It wasn't the disaster TV remake that was 12 Monkeys or anything nuts like that. But there's something missing here. A lack of freshness. Maybe they'll find an awesome director with vision who can change that. I hope so. We're in desperate need of some good sci-fi TV.
[ ] what the hell did I just read?
[x] wasn't for me
[ ] worth the read
[ ] impressive
[ ] genius
What I learned: The first commercial break (end of Act 1) is a HUGE MOMENT for a TV pilot. You've managed to get people to tune into your pilot because they're intrigued. That's a tremendous feat. But these days, they're ready to turn you off at the first commercial break if you don't deliver. That's why, especially in a clever-concept-driven show like this, you want to end the first act with some clever twist/surprise. You need to make it IMPOSSIBLE for the viewer to turn your show off. This is where Minority Report runs into its first issue. During the entirety of the first act, we keep seeing Dash's drawings of the killer he sees in his visions. So the end of the first act has him bumping into Lara and dropping his drawings. She picks them up, sees that he might know the killer. Cut to commercial break. – Was there anything clever or surprising about this? Sure, Lara's never seen these drawings before. But we have. Several times, in fact. If you can't come up with something exciting to hook us at the very first commercial break, why would we think you'll be able to keep hooking us as the show goes on? You absolutely have to nail that first commercial break to prove to the viewer that your show is worthy of their time.