Genre: TV Pilot – Drama
Premise: Set in Boston in the 60s, a squeaky clean FBI officer is asked to turn an underdog Irish gangster into an informant in an attempt to take down the Italian mafia.
About: This was a huge project coming out of Fox, as it was to be directed by Ben Affleck (you know, the whole Boston connection thing). But the reality was that after Argo won the Oscar, Ben became overcommitted. Then the whole Batman thing happened and he was really overcommitted. Doesn't Ben realize that every time he leaves a project, he destroys a writer's dream? Glenn Gordon Caron has a few nice credits under his belt (Moonlighting, Medium), but this was a potential career-maker. It would've taken him to another level. Ahh, Hollywood. Timing is everything.
Writer: Glenn Gordon Caron
Details: 56 pages – Revised First Draft (8/26/13)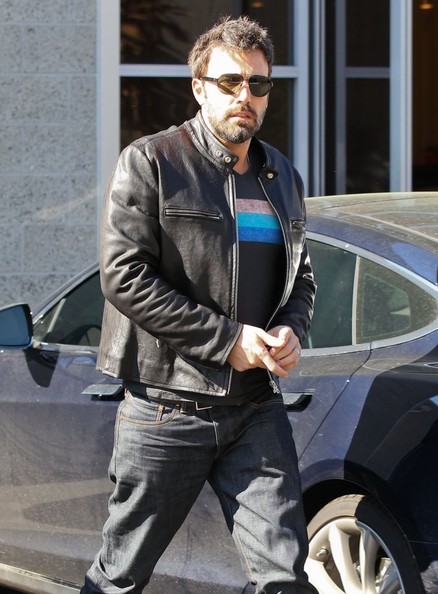 "I'm busy.  Leave me alone."
I go into these scripts with a prejudice. I can't help it. It's much the same prejudice I go into a romantic comedy with. Which is that I know it's probably going to be the same old song and dance. There's going to be a tough sounding Jersey-accented voice over guy. There'll be several scenes where the local mob offers to "protect" folks. There will be dirty cops. Some snazzy-dressed gangster is going enjoy his meal at the best table in the best restaurant in town. It's like everybody who's ever seen Goodfellas wants to show you that they can write Goodfellas too.
Except I don't want to see Goodfellas again. I already saw Goodfellas. I want something new. And this is what every writer needs to tattoo backwards to their forehead (so they can read it in the mirror, of course) – you gotta give us something different. You can't come in with the same old angle and expect us to care.
So color me surprised when, ten lines into that expected voice over, our narrator informed us that he was nine years dead. Hmm, I thought. Haven't seen that before. Sure, it's a small thing, but it gave me trust. It helped me know that this writer was actually TRYING as opposed to APEING. Surprise a seasoned reader, that gets you ten more pages easy. And assuming you keep surprising us, we're along for the whole ride. So how was that ride?
It's present day when we meet 80-something barely-alive Mickey Flood, who's been terrorizing Boston for 50 years and finally paying his dues for it in court. We're learning this from Rudy, our narrator, who tells us he and Mickey used to work together.
The two met when Mickey saved Rudy's life as a kid, just as a bunch of older kids were getting ready to throw him off a roof. It wasn't until 20 years later (the 60s), that they met again, with Mickey being a low-rent gangster and the straight-laced Rudy coming home as a member of the FBI.
It just so happened that president Kennedy was enacting a new coda for crime-fighting – converting criminals to informants. And that was Rudy's first job – to find a criminal and strike up a relationship with him that helped the FBI take down other bad guys. Naturally, Rudy went to his old friend, Mickey, who had no problem giving up tidbits on the Italian mob, since they were technically his competition.
Meanwhile, an entitled businessman named Grayson refuses to pay Mickey back the money he loaned him. Mickey, of course, threatens his life as a result. Grayson doesn't like some two-bit gangster wannabe telling him what to do, so he goes to the Feds for protection. They tell him if he testifies in court against Mickey, they'll protect him. Grayson says fine. In the meantime, Rudy is pleading with the FBI to let Mickey be his informant, something they're not sure they want to do.
But when Mickey tells the cops when the Italians are planning a major supermarket heist, they change their minds. And Mickey gets a little bonus for it. The Feds leave Grayson alone between shifts just long enough for Mickey to squeeze in there and squeeze the life out of the cheating bastard. It's the beginning of a unique friendship between a criminal and a bureau agent that will last a long time, and shape much of the criminal underworld in Boston.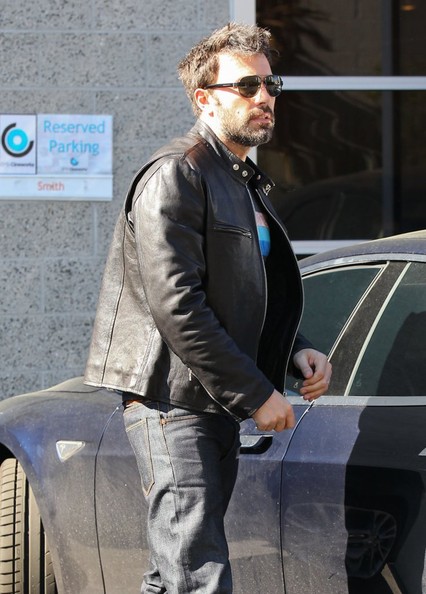 "Dude, I said leave me alone.  I'm not going to direct your TV show."
Like I said, there aren't too many ways to make this genre different. So how do you do it? Well, you do it with little surprises, like our narrator being dead. That was a nice touch. But I realized that the ultimate goal here isn't much different from any story. You want to keep them hooked long enough to fall in love with your characters. Because once the reader's in love with your characters, you got'em for the long haul.
And that's what happened with me. Mickey Flood is introduced as this despicable human being. Here he is, in court, 85 years old, barely able to breathe, being convicted of dozens of murders, and he's still able to stand up and call the judge a piece of shit.
I was curious how they were going to get us to care about this guy, but they did it rather simply. Once we flash back, they establish Mickey as an underdog. He wasn't someone born into this business. He didn't have the contacts to get him into "the family." He was considered a cheap pale imitation (literally, as he was Irish) whose name didn't deserve to be uttered in the same breath as real mobsters.
It's this disrespect from his peers that helps us forget that asshole in the courtroom and start to sympathize with this guy. It didn't hurt that he saved our hero from death as a child (an unapologetic save the cat moment if there ever was one). But clearly, we felt that there was more to this guy than your average cliché gangster and we liked that.
Also, when you write these pilots, there are a couple of things you need to pay attention to besides the characters and plot. I'll get into the second thing in the "What I learned" section, but the big one is that your pilot has to be ABOUT SOMETHING SPECIFIC, particularly if you're exploring a general area, like crime. Lost and Walking Dead and Breaking Bad all have the unique angles built into their premises, but the criminal underworld of the 60s is still too vague. We need that extra "specific angle" to explore.
Here, it's informants. We know that because it's brought up over and over again – how informants are the wave of the future. How the president himself wants the Feds to make them a priority. This is what takes this from being "just another Mob show/flick" to a more specific angle we can explore over the course of the series. This is going to be about the tricky relationship between an FBI agent and his informant.
If you're not exploring some unique angle in your pilot, chances are it's going to feel thin. C.S.I. is about the use of unique forensic tech to solve cases. Seinfeld was about the mundane minutia of every day life. What unique angle are you exploring in your TV show?
In the end, this script gets it right. It manages to have a lot going on, yet never to the point where it confuses the story (that's really hard to do!). It makes you like and care about the key characters. And it feels just different enough from other scripts in the genre to feel fresh. I can totally see why Affleck wanted to do it. Whether we'll ever see it from another director, however, is a question I can't answer. That's the weird thing about the TV world. Once something's dead, it's usually dead for good. But this is too good to get thrown in the trash. I think it deserves a shot.
[ ] what the hell did I just read?
[ ] wasn't for me
[x] worth the read
[ ] impressive
[ ] genius
What I learned: In a TV script (and for the most part, feature scripts as well), you'll have your "public" plot and your "personal" plot. The public plot here is getting Rudy from San Francisco to Boston so he can meet Mickey again and start their informant relationship. All of that is great, but we won't care if you haven't executed your PERSONAL plot. This is the plot taking place in your main character's personal life. It's what allows us to get to know him/her on a personal level, and therefore feel close enough to him to care about what he's doing. In most cases, it's a romantic or family plotline, with some sort of conflict or drama going on. So here, Rudy's met this girl, but he's not ready to take the next step with her, and leaves her behind when he goes back to Boston. She, of course, shows up later, telling him that she's preggies (how's that for informing, Rudester!). His world is rocked, and now he must figure out how to deal with this. What the really good writers do, is they find a way to weave these two plotlines together so they feel like one seamless entity. So at the end here, Rudy must go to Mickey for help in regards to his girlfriend's pregnancy. Mickey strikes a deal with him that helps take care of the pregnancy, while giving him (Mickey) a second life.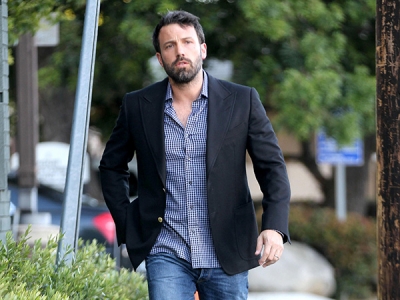 "Okay, that's it!  Do you know who I am?  I'm Ben Affleck!  I don't do TV anymore!  Got it!  What part of 'two Academy Awards' don't you understand?  A marriage… needs work.  It needs work, okay…."