Correction: Soo Hugh is not a man!  Sorry for the screw-up.  
Genre: Sci-fi
Premise: When a group of children in a small town start exhibiting dangerous behavior, a child care specialist must figure out the link between them, a link that may be otherworldly.
About: The Visitors (now renamed "The Whispers") is an alien invasion series executive produced by the one man you want your alien invasion show produced by, Steven Spielberg. It's been written by Soo Hugh, who's still looking for her big break. She's written for The Killing and Under the Dome. But writing for Spielberg is by far her biggest accomplishment yet.
Writer: Soo Hugh (based on a Ray Bradbury story – "Zero Hour")
Details: 59 pages – 1/09/2014 3rd Draft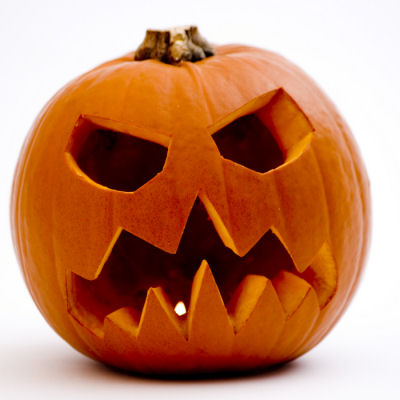 Boo!
Halloween madness continues. But today, we're moving from serial killers to alien killers. Or, more specifically, child alien killers!
Uh-huh. Uh-huh.
Can't think of anything scarier than that now can ya?
Let me say this. I went into this not knowing what it was about. So once I realized what the premise was, I kinda lost some enthusiasm. Because here's the thing. I'm always asking for irony right? I'm always saying, "Make sure your premise is ironic if you want people to read it!" And The Visitors is ironic. Aliens are using the most unsuspecting resource you could imagine to take over the planet – children!
Little children aren't supposed to be able to do something as immense as take over a planet. Hence the irony.
But at what point does an ironic concept turn silly? I'm having a hard time buying into this premise of little 7 year olds taking down society. I mean, for argument's sake, let's take it to the extreme, make it SUPER ironic. Let's say that BABIES are taking over the planet. That's ironic. But a good idea? I don't think so. Unless it's a comedy. I guess the first thing I learned from today's read is that there's a limit to how far you can push irony.
Anyway, The Visitors focuses on Baltimore FBI agent and child care specialist, Claire Bennigan. Claire's had a tough couple of years. Her 7 year old son, Henry, lost his hearing due to a virus. And a couple of months ago she lost her husband due to death. Luckily, she's finally back on the saddle, taking on a case where a young girl has murdered her mother.
Claire checks it out, learning that the daughter claims to have been manipulated by an imaginary friend named "Drill." This is curious, since Claire recently heard of another elementary schooler who built a bomb at the request of an imaginary friend named, "Drill."
All the other agents think this is some Slender Man nonsense. Some boogeyman the kids have made up and who a few have taken too far. But Claire isn't so sure. Kids don't know how to build bombs, do they?
Meanwhile, on the other side of the world, in Algeria, they've just found a freaking crashed spaceship! Nobody's in the ship. But curiously, underneath the ship is the jutting wreckage of a U.S. F-22 military jet. And when they clear the wreckage, they realize there's no body inside. Hmm, what could THAT be about?
As more and more children claim that "Drill" has asked them to participate in "the game," Claire must put together what the game is and how it ends. Because if the kids she's interviewed are any indication, the game ends very very badly.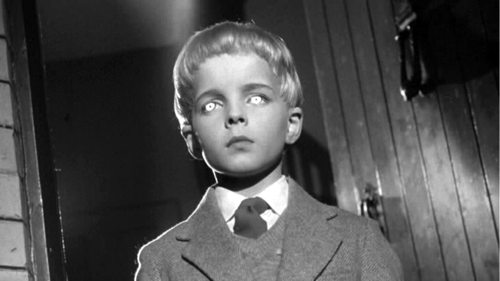 I'll get this out of the way first. I've said it before. If the reader doesn't buy into the premise, nothing else you write will matter. They're already on to the next script, even if they're still physically reading yours. This actually JUST happened to me last week. I found a really great script, sent it to a producer, and he admitted he loved the writing but he didn't enjoy the story cause he never bought into the premise.
This can be tough and confusing on writers. They'll send a script out, get a "no" back with no explanation, and, being writers, immediately assume the worst and think they're the shittiest writer on the planet, head over to the local wine & spirits, buy the cheapest largest bottle of whiskey they can find, and drown their sorrows in it. All when it MAY just have been that the reader didn't like the premise.
So where does that leave me and The Visitors? Well, I'm sorry but I just can't see a 7 year old ordering a bomb strike on France (this didn't happen but it's plausible with the way the story's going).
But how was the rest of the pilot! Well, it was pretty good. I mean, Soo definitely knows what he's doing. The opening scene is great, as a mom follows around her daughter who we know is leading her into a death trap. There were plenty of other suspenseful moments like this (when the Algerian General greets the Americans, he doesn't show us the picture of what he's found in the desert. He shows the characters – we have to WAIT to find out what it looks like).
And Soo keeps things fresh with a lot of mystery boxes as well. There's a man who wakes up in the middle of New York covered in tattoos. What's he doing there? And why is he screaming in Arabic? There's the crashed military jet underneath the spaceship.  How the hell did that get there?  And where is the pilot?
Also, like in any good teleplay, the main character should be a mystery box in themselves. They are your "tip of the iceberg" and the next 7 seasons should reveal what's underneath the water. Claire's husband just died. But there are hints that she may have been involved somehow.  We want to know more.
There was also something kinda cool I noticed. Again, the key with any story is keeping your audience around. You have to give them reasons, carrots dangling in front of the donkey if you will, to keep reading.
A clever little trick, then, is to go to a commercial on a cliffhanger – such as your characters looking off at something amazing that we don't see yet – then, when you cut back from commercial break, DON'T show your readers that thing. Go to another set of characters who you need to do some boring exposition scene with. You could even throw in another scene after that. Then, and only then, do you cut back to the "what did the characters see" scene. You use the suspense created from that scene to sandwich in other less exciting scenes. We'll keep watching because we're high on the suspense wave.
Nitpicks: Now, I have a few things to nitpick here. Number one, I think we're done with the mysterious tattooed character thing. When SNL starts making fun of something (they did an amusing trailer mash-up for all the YA novel movies) that usually places it squarely in the cliché category. It's time to think of something besides tattoos.
Next, I don't know if this is just me or not, but when I see a deaf kid in a show/movie, I groan. Besides being cliche, there's something desperate about it, like you want us to love your kid and the parent so much that you stoop to the level of making him deaf.  It's too manipulative.
Now there is a way to subvert this and other clichés. You research the shit out of the subject matter so it comes off as authentic and honest. If you really know what being deaf is like and you're able to show that to us specifically, we'll buy in. But if all you know about being deaf is what you've seen in movies, and you include a deaf character, it is almost certain that that character will reek of cliché.
Finally, drop the weird character names. You're not a Hollywood couple. You don't have to name your kid after a walrus placenta ("Walcenta?"). Weird names draw attention to themselves and they irk readers. Look no further than the comments section of Scriptshadow to see it in action. "Minx" is not a real name for a kid. At least I've never seen it before. So whenever the name came up, I winced.
Despite these criticisms, I see Soo as a good writer. While I didn't love this, I still stuck around to see how it ended. I'm just not sure this is a good enough (or big enough) idea for a TV show, but I'd love to be proven wrong.
[ ] what the hell did I just read?
[x] wasn't for me
[ ] worth the read
[ ] impressive
[ ] genius
What I learned: When you're approaching a big or dangerous or scary moment, make sure to TAKE YOUR TIME and milk the suspense beforehand. I see too many writers eager to get right to the good stuff. No. Make the audience WAIT for the good stuff. In the meantime, look for fun ways to prolong the anticipation. In the opening scene, Amanda, the mom, is chasing Harper, who runs up into her tree house. Harper is acting strange and we know something bad is coming. So does Soo say, "Amanda climbs the ladder and corners Harper?" No. That would be too fast. As Amanda climbs the rungs, Soo points out that each step struggles with the weight of an adult. Any second, the rungs could collapse and she could fall. Those are the kinds of things you want to focus on your way to the big moment. Draw it out!