Genre: Comedy TV Pilot
Premise: After being held in an underground bunker for 15 years by a cult leader, a young woman attempts to navigate the complexities of New York City.
About: This is Tina Fey's next big show for NBC. She wrote it with Robert Carlock, who wrote for Friends and 30 Rock. Due to the duo's clout, they've gotten the coveted "straight to series" order, which seems to be happening more and more as the networks try to escape the expensive and laborious process of pilot season. Keeping it in the NBC family, the series will star "The Office" actress Ellie Kemper. Fey was the first ever female head writer on Saturday Night Live. She is also (and this is likely more interesting to me than all of you) a HUGE Star Wars fan. Yeah!
Writer: Tina Fey and Robert Carlock
Details: 28 pages (10/22/13 draft)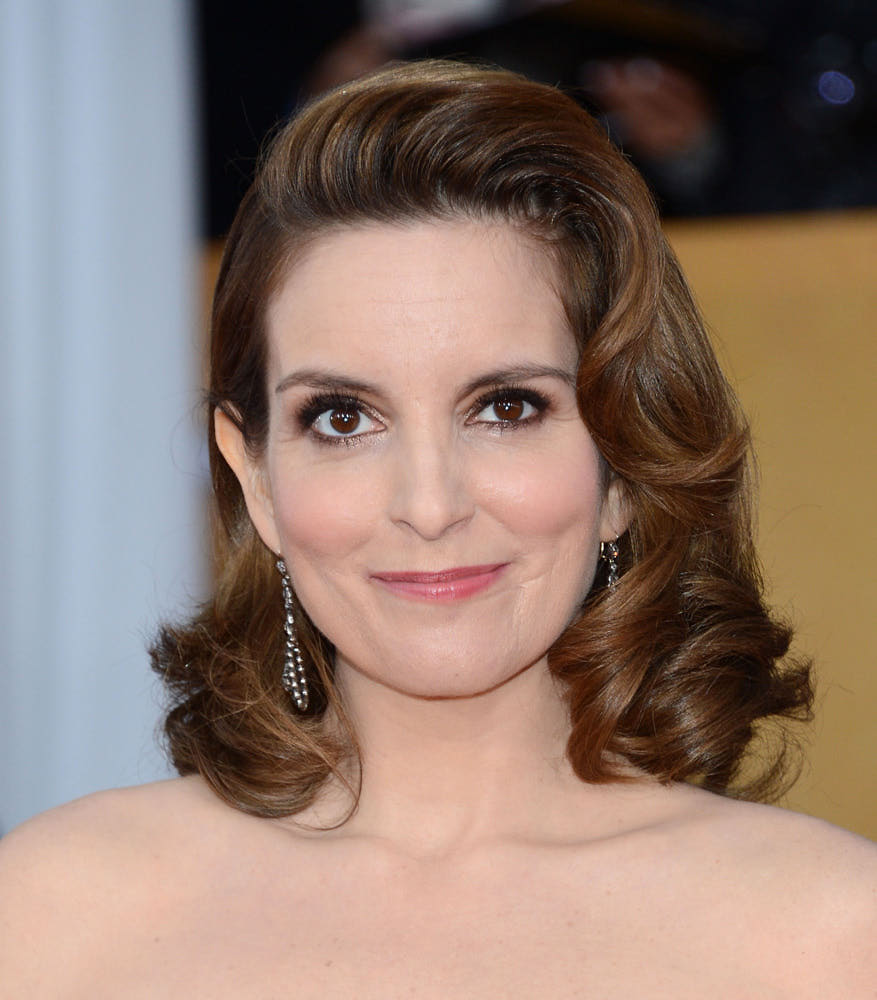 Despite the golden age of television becoming more and more golden, one of the genres that's still stuck applying bronzer to itself is comedy. Comedies don't have that "sexy" factor for some reason. They don't have cancer-stricken meth dealing chemistry teachers looking into the camera and saying, "I am the danger." They don't have the coolest fucking zombie dispatcher in the universe telling his buddies, after being captured by cannibals, "They screwed with the wrong people."
Since Modern Family came on the scene, there hasn't been a single exciting comedy to talk about, and I think that's because the TV comedy universe isn't changing with the times. They haven't traversed that same gap that the 1 hour drama has. Think about it. There are so many unique shows to pick from these days. Everyone is taking chances. But on the comedy front? What is there? Girls. Brooklyn Nine Nine maybe? Some people like "Louie" but I can't watch it for more than 5 minutes without wanting to scrape my eyeballs out with a coat hanger.
Luckily we have Fey. I don't like everything she does. But there's an energy in her comedy that's hard to match. Whether you like it or not, you know she's having a blast doing it. Combined with a unique premise, which this has, I had high hopes for Tooken. Let's see if they were met.
Kimmy Schmidt was snatched out of her front yard when she was 13 by a man named Richard Wayne Gary Wayne. Kimmy was the 4th of a group of women who would later become known to the world as the Indiana Mole Women.
The unfortunate four were kept in an underground bunker where they were told that the world above had been destroyed, taken over by robots, and that Richard Wayne Gary Wayne's relationship with God was the only thing keeping them alive. That ended when the FBI showed up (and a nearby black man became famous for explaining to the world what happened via an auto-tuned Youtube video, which also happens to be the opening credits).
After being interviewed by Matt Lauer in New York, the girls prepare to head back to Indiana where they'll start their lives. But Kimmy wants to do something bigger with herself and decides to stay in New York. She's got a bunch of cash because of the Indiana Mole Women Fund, so she heads into a city with an 8th grade education and no idea what's happened for the past 15 years.
She eventually meets Titus, a gay 30-something failed actor who's sole goal in life is to make the cast for the Broadway musical, The Lion King. Short on money, Titus brings Kimmy in as a roommate, taking advantage of her complete financial ignorance.
On their first night together, he takes her out on the town, where she does a bunch of 90s dancing and attempts her first kiss, before Titus realizes that she's one of the Mole Women. Feeling bad, he gives her her money back and tells her to get out of New York before it eats her up. She refuses to, saying that they're going to take New York by storm and achieve their dreams together!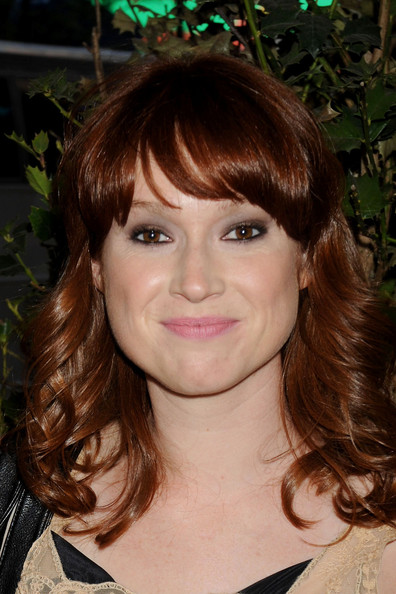 Ellie Kemper
I gotta admit, breaking down half-hour comedy pilots is a little out of my comfort zone, but the more I read of Tooken, the more I realized writing is writing. You gotta come up with great characters. You gotta come up with interesting situations. And if it's a comedy, you gotta make people laugh.
Sadly, I don't know if Tooken achieved any of those.
The oldest staple in comedy is the fish out of water. It works every time. The only thing you have to do is come up with a fresh angle for it. And they did! I've never seen a Cult fish out of water comedy before. The problem was they didn't fulfill the promise of that premise. It was like the fish was brought out of water, then placed in a New York City where it always rained.  In other words, he was only slightly out of his element.
There were a few premise-fulfilling jokes, like the 90s dancing at the club and being excited about a tiny New York apartment because Kimmy was used to sleeping in a box. But other then that, the script was relegated to plot setup, which is the problem with these comedy pilots. You have to lay enough pipe for a hundred episodes and do it in just 22 minutes. So I get that it's hard. But you've got to figure it out! Comedy is cut-throat. If people don't laugh during the first episode, they're done! I was really excited about Super Fun Night when it came out because I love Rebel Wilson. But I knew after 10 minutes that it wasn't working. I never watched another episode.
It's a moment you hope you never encounter in a script. That beat where you know the thing isn't working and it isn't going to work. I was on the fence for awhile here, but when Titus showed up, I knew it was over.
It doesn't matter if you're writing a comedy, a thriller, a drama or a period piece. One thing you can NEVER do is write uninspired characters. And you definitely can't mail in a KEY character. Titus being an over-the-top gay Latino struggling Broadway actor is something I've seen dozens of variations of already. It was too safe.
But it wasn't just him as an individual. It was him combined with Kimmy. When you pair up your two main characters in a comedy, they're supposed to make each other funnier! They're supposed to complement or clash with each other in a way that brings out some humor.
There was no clashing or complementing here. Titus was just this normal slightly sketchy guy who liked to go out. How does that complement a woman in ANY sort of interesting way who spent the last 15 years in an underground bunker?
I would rather Kimmy met a semi-cute straight New Yorker who we see some potential romantic possibilities with later in the series. That's TV comedy 101. Give us two people we want to see get together.
Or team her up with some jaded New York bitch who's the complete opposite of Kimmy. Whereas Kimmy has this boundless gullible optimism and, because of her experience, desire to always smell the roses, this roommate is out of touch and completely dependent on the New York machine.  At least then we have some conflict.
To add injury to insult, the funniest parts of Tooken all took place within the opening five pages. The autotuned opening credits. One of the girls wearing rusty braces. Another girl, who was still brainwashed, confused after the Matt Lauer interview ("I'm married to you now. I go with you?"). But from then on, sadly, it was Exposition Series Setup City.
Of course, comedy is one of the most fluid processes in the business. It's always changing right up to the shooting as they keep refining the jokes.  So you know they're going to keep working on this.  My worry is that it's not the jokes here. There's something wrong with the foundation. They're not mining this premise enough, which is forcing them to find comedy in the wrong places. And with how important the Titus character is, his miscalculation could prove to be a show-killer. They need someone who's better integrated into the story and the theme.
[ ] what the hell did I just read?
[x] wasn't for me
[ ] worth the read
[ ] impressive
[ ] genius
What I learned: Find your comedy in drama. One of the easiest places to find comedy ideas is through real life drama. Look at any dire or intense situation and ask yourself, "Is there a way to make this funny?" Fey and Carlock clearly got this idea from the Ariel Castro kidnappings. They asked themselves, what would it be like coming back to society after living in isolation for 15 years? They had to change the backstory so as not to make it offensive, but this comedy idea was birthed from about as tragic a situation as you're going to find.