Genre: TV Pilot – 1 hr. Drama/Comedy
Premise: A look at the behind-the-scenes drama that occurs on a "Bachelor" like reality show.
About: Had you told me a month ago I'd be reviewing a Lifetime teleplay about reality television, I would've told you to bring me your torch. You've been voted off the island. But Lifetime is really high on this show and is giving it the full rollout treatment in anticipation of its June 1st premiere. Also, half-a-dozen people have e-mailed me on separate occasions to tell me how much they liked the script. And that doesn't happen at all with TV pilots. The show was created by Marti Noxon, who adapted the YA novel, "I Am Number Four," as well as the updated "Fright Night." Marti's also written a ton of TV, with her resume including Mad Men, Grey's Anatomy, Buffy the Vampire Slayer, and Glee. Co-creator Sarah Shapiro, is making her writing debut here.
Writer: Marti Noxon & Sarah Gertrude Shapiro
Details: 55 pages – 8/28/13 draft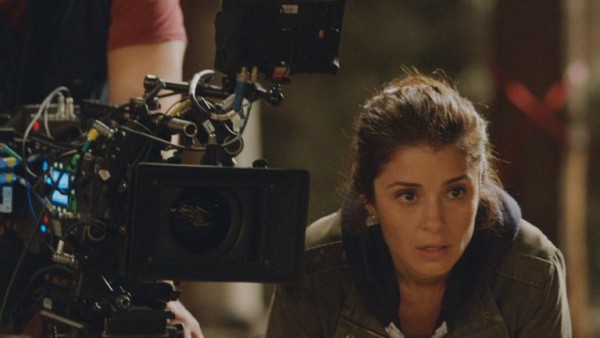 I'm guessing the percentage of the Scriptshadow reader base that also watches reality television is equivalent to the percentage of Mormons who caught 50 Shades of Grey. You're not alone. The industry has never liked reality television.
It's the reason why nobody would even glance at a screenplay that dealt with reality shows. The unofficial official company line was: Never write a screenplay about reality TV.
But that's the funky thing about Hollywood. Is that something's a given until all of a sudden it isn't. And the "isn't" is, in most cases, a good script. If you write a good script, your friendly neighborhood rule book can be tossed out the window.
So I have an extra modicum of respect for anyone who breaks through the firmly locked gates of Hollywood's ivory tower with something different. Typically, when Hollywood wants to keep someone out, they succeed.
29 year-old Rachel is a reality show producer. Reality show producers are the behind-the-scenes workers who prime the contestants on your favorite reality show that you tell everyone you don't watch to say what the show wants them to say. The ones who say they think they're "falling in love" with Douglas the Bachelor even though they just met him 20 minutes ago? Yeah, Rachel's the one who makes sure that soundbite happens.
A producer is SUPPOSED to stay objective and let the talent dictate the course of the story. But come on. If that were the case, you wouldn't get those level 17 meltdowns from the former prom queen who's just realized that no man will ever consider her marriage material. It's Rachel who plants that seed a few days earlier so that when the contestant's voted off, it all comes spilling out in her exit interview.
The thing is, Rachel hates her job. She considers it to be more soul-sucking than doing porn and if there's anywhere else she could be, even if it was cleaning sewers in Mumbai, she would do it. That is, if she wasn't so damn good at her job. Rachel can convince anyone to do anything, a highly valued skill in the world of producing reality television.
In this first episode, those skills will be put to the test when our "Bachelor," Adam Conway of Conway Hotels, decides to quit just minutes before the show's to begin. Rachel uses some Darth Vader level Jedi mind tricks on Adam to get him to reconsider. But they end up backfiring. Adam agrees to come back but only if he gets to have Rachel around all the time.
Of course, that leads to the most obvious of questions. If Adam and Rachel are going to be around each other so much, what's going to happen between them? And if something's going to happen between them, what does that mean for the 18 women vying for Adam's hand in marriage?
As demand for product keeps expanding in television, more and more of these blacklisted ideas ("Never write about reality TV!") are going to get lifted. TV is in this really rare place in history where the demand for product is way bigger than the supply.
So if you've tossed an idea out just because you've heard Hollywood hates it, it might be time to dust that idea off and write it. Today's show proves it's possible.
But it wasn't just the idea that got the pilot on the air. This is good writing. In fact, Unreal utilizes one of the most powerful tools available to writers to make it work. IRONY.
The Bachelor is the personification of a fairy tale. Every date is postcard perfect. Every conversation is filled with laughter. Every kiss is framed against a golden sunset. So what is Unreal about? It's about the cheating that goes on behind those dates. It's about the manipulation used to guide those conversations. It's about the bullying that must be used to get that golden kiss. Unreal is about the slimy underbelly of reality television, and that's what makes it so fun.
"Irony" is a tough word for some screenwriters to grasp. So let's put it this way. One of your biggest weapons as a writer is CONTRAST. Whatever extreme you have in one aspect of your idea, try to contrast it with the opposite extreme in another.
So if you have a show about happiness, contrast it with a crew who hates their jobs more than anything. If your main character is a serial killing cannibal, contrast that by making him polite and inviting. If you're writing a scene about a woman dumping her boyfriend, create contrast by setting it at his birthday party. Contrast, my fellow screenwriting enthusiasts, is a really easy way to look like a really good writer.
Also, when you're writing a romance-based show (or a show where people hook up a lot), you want to make it as hard for those people to hook up as possible. The more difficult it is for people to hook up, the more drama you're going to get. So you have this show here where contestants hooking up with crew can destroy the entire production. So there are real stakes to people getting together who shouldn't be together.
The only thing wrong with this pilot is that the execution's vanilla. Everything kind of went the way you expected it to, save for a Rachel breakdown in the final act. You can even sniff out where the main hook-ups of the season are going to be. That can be enjoyable to an extent. Waiting for two people we're dying to see get together finally get together. But there still needs to be an element of surprise to a show. And Unreal hasn't shown me it's capable of doing that yet.
I will say, though, that if you want a dark humorous look at the behind-the-scenes shenanigans of a reality television show, Unreal does a pretty good job of delivering.
[ ] what the hell did I just read?
[ ] wasn't for me
[x] worth the read
[ ] impressive
[ ] genius
What I learned: Make it so your character must consistently go against their moral compass in order to push the story forward. Rachel hates manipulating these contestants. But she has to in order to get the big moment for the cameras. For example, when one of the girls is ready to give up, Rachel uses her knowledge of the girl's previous boyfriend physically abusing her to promote Adam as the opposite of him. This dirty trick reenergizes the contestant and now she's back pining for Adaman's attention. Maybe a better way to convey this is this: Have your main character sell a little piece of their soul every time they have to do something important. This will ensure that your character is always fighting an inner battle, which audiences love to watch.