Genre: TV Pilot – Paranormal/Procedural
Premise: When the FBI and CIA can't figure it out, they send their cases to "Weird Desk," a super secret organization dedicated to explaining the unexplainable.
About: Weird Desk was heading towards a 13-episode order last year on ABC when it was surprisingly derailed. For awhile, nobody knew why until word surfaced that Joss Whedon's S.H.I.E.L.D. killed it. Although not exactly alike, there were some crossover elements that may have been too similar for the network's taste. Writer David Titcher has been around for a long time, writing for shows like Punky Brewster and Who's The Boss. More recently he scripted a couple of the Noah Wylie TV films, The Librarian. His biggest credit to date is probably 2004's "Around the World in 80 Days," which starred Jackie Chan.
Writer: David Titcher (rewrite by Carl Binder)
Details: 62 pages – 1st Revision, January 20, 2012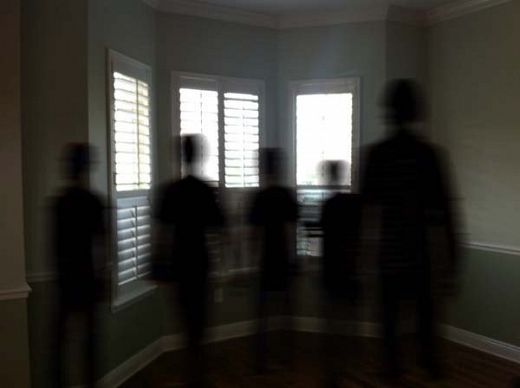 Like a lot of TV series, this one seemed to be flying towards the air when, out of nowhere, an evil obstacle intercepted it, killing the series as quickly as it was birthed. There are so many possibilities for why things get cancelled, and one of the main culprits is that your show is too similar to something else.
The thing is, people say Weird Desk got the boot because of Marvel's S.H.I.E.L.D. But this has way more in common with The X-Files and Fringe, with a little Men in Black thrown in for good measure. The whole time I was reading it, I was thinking, "Man, this is a LOT like these shows." So much so that I couldn't imagine it getting on the air without a lawsuit. So maybe that's the real reason behind its death? No way to know for sure. But what about the script itself? SHOULD it have been on TV? Did we miss out on some super amazing series? Was it at least better than S.H.I.E.L.D.? Let's find out!
I get the feeling that Titcher is a big Indiana Jones fan. Morgan Tuttle is like an autistic lab version of Indiana Jones – the man is willing to go to whatever lengths necessary to get the job done, as long as it adheres to the laws of science. Weird Desk starts off with a rather wild teaser that has Morgan exploring the backyard of Albert Einstein's last residence.
He's looking for Einstein's diary, which supposedly has the schematics to create a bomb so powerful it would make nuclear bombs look "like firecrackers." He eventually finds some underground tunnel, goes inside, leaps into a bottomless pit, doesn't die due to an Einstein anti-gravity floor, and finds the diary. What's inside is so devastating, however, that he burns it on the spot.
Morgan then heads back to "Weird Desk," a top-secret United States agency that investigates the paranormal, the extraterrestrial, the weird. Upon his arrival, however, Morgan is shocked to learn that he's been assigned a PARTNER!
(cue record scratch)
Rosetta Stone (yes, Rosetta Stone), informs Morgan she isn't thrilled about this either, but the only way they'd make her an agent is if she partnered with the guy nobody wants to partner with. Whereas Morgan believes in science, Rosetta believes in weird. Not everything can be explained with a mathematical proof, dammit!
So the two rush out to take on their first case. Up in a Washington suburb, a number of people are seeing "shadow entities," shadows of people that whip by in someone's peripheral vision.
They meet with Sara, someone who's been seeing the shadows. Morgan thinks it's all in her head. But then Rosetta starts seeing these entities too!!! Eventually the two determine that the combination of a rare gene that enables certain people to see beyond the normal spectrum combined with our dimension intersecting with another dimension is what's causing these sightings. Uhhh, wha?? Yeah, that's what I said. And that was the end of the pilot!
I read this before I researched the writer. When I finally did that research and found out that Titcher wrote for 80s sitcoms and scribbled out The Librarian movies, a lot of what I'd read made sense. Weird Desk has an extremely 80s feel to it; that safe, comedic "everything's going to be okay" gloss that you'd find in 80s classics like, say, Teen Wolf.
Even the subject matter of the first show was kind of tame. Shadow entities? That sounds like the least frightening thing to explore in a crucial make-or-break pilot episode of a series where you can literally use ANYTHING as your antagonist. Although don't tell that to Miss Scriptshadow. She thinks shadow people are terrifying.
Still, when you break down the evolution of this TYPE of show, you see that they've gotten edgier, not less edgy. Just watch the pilot of Fringe, with all those ooey gooey dead passengers in the plane, to see what I mean. I understand that if you're writing for one of the Big 3 networks, you have to be a little more mainstream, but you're talking about the network who brought us Lost, one of the more thought-provoking shows ever put on television. There isn't anything thought-provoking about Weird Desk. It's just rehashing stuff we've already seen from The X-Files and Fringe, in less intense fashion.
Then there were little things here that didn't add up. For example, the first scene shows Morgan going after Einstein's diary. He succeeds, goes back to base, and finds out he's being forced to take on a partner. There's no cause and effect to that. If you're going to be forced to take a partner, don't you want the previous scene to show the hero nearly dying or screwing up BECAUSE HE DIDN'T HAVE A PARTNER?
That way, when a partner is pushed on him, it makes sense. "Oh yeah, he almost died cause no one was there to help him. Obviously, he needs a partner." We got nothing like that here. So the partner thing came out of nowhere.
Then I couldn't really figure out Morgan. This is a guy who claims to only believe in science, setting him up as the guy who thinks there's a rational explanation for everything, but he solves this case by stating we're intersecting with another dimension. True, he explains this via a bunch of gobbledy-gook that sounds like science, but it's hardly "rational" sounding to us.
You can't be mushy on your character beliefs. You can't say a character sorta maybe is an alcoholic. They either are or they aren't, or else we're going to be confused.
But honestly, none of that stuff really mattered. Weird Desk's biggest weakness is how safe it is. I don't think you can write things this safe anymore. It's gotten too competitive and audiences are expecting edgier fare. Look at shows like Extant, which has a woman coming back from space, pregnant, even though there was no one else in space with her. Or The Black List, on NBC, which has a dark anti-hero driving the story.
I hate to use the word "cheesy," but this did feel a little bit like The Librarian 3. I think we will come back to a day where idealized 80s fare is in. The entertainment business has proven that it's cyclical. But right now this feels too light for prime time TV.
[ ] what the hell did I just read?
[x] wasn't for me
[ ] worth the read
[ ] impressive
[ ] genius
What I learned: For the most part, your scenes should follow "cause and effect" logic. Because Thing A happens (cause), then Thing B happens (effect). Early on in Weird Desk, we get an effect (Morgan is assigned a partner) that didn't have a cause. We never saw Morgan do anything that warranted him needing a partner. I don't want to say that every single moment in a script should follow this logic because some narratives aren't linear, and there are times where you want to withhold the cause for storytelling purposes. But for the most part, if shit just happens without a clear cause, the reader's going to get frustrated and give up on you.