While most of this week's scripts have been forgotten by Hollywood, this one was recently chosen by a major star to become his next big project.
Welcome to Weird Scripts Week! This week I'll be reviewing odd scripts, odd ideas, and writing that's just plain odd. It will culminate Friday when I review the strangest premise I've ever reviewed on Scriptshadow. To check out Monday's cross between The Terminator and Jaws, click here. Yesterday's talking cow screenplay can be seen here. And today, we head to the land of musicals.
Genre: Dramedy/Musical
Premise: When a buttoned-up company man is involved in an accident, the world around him becomes one giant musical number.
About: Bob The Musical is a project that's been kicking around Hollywood for many years, likely due to its tricky tone. Whenever you're dealing with something this unusual, every inch of the script is going to be scrutinized until it feels right. And with "Bob" being drafted by more writers than the perpetually developed "Akira," we're thinking they want to make sure this one's just right before going forward. Tom Cruise to the rescue! Cruise attached himself to Bob recently, which means one of his writers will be brought in to write the definitive version of the film and they'll go forward whether the thing's ready or not (the power of the movie star!). This is an old draft of the script (couldn't find a new one) but the concept's so unique, I had to check it out. I have no idea how close this draft will be to the final film. The script was written by Mike Binder, who gave us films like The Upside of Anger and Reign Over Me. But there have been many drafts since.
Writer: Mike Binder
Details: 112 pages (undated – but I think this draft is about 10 years old)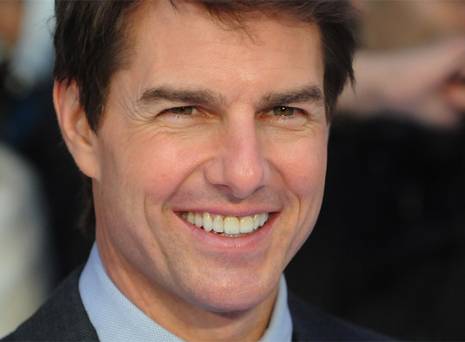 Now you'd THINK that Mr. Cruise would've exited musical theater after Rock of Ages. But we're talking about a guy who's navigated a 30-year career in Hollywood, and he seems to understand something a lot of other stars who have faded don't – which is that if you keep doing the same thing over and over again, you'll be forgotten.
With films like Rock of Ages, Edge of Tomorrow, Valkyrie, and now Bob the Musical, Cruise is taking chances. And maybe they don't all pay off. But you'd much rather go down swinging than get walked. Even his Mission Impossible franchise reflects this, as each entry feels a bit different from the last. Let's see how this one shapes up for him.
Hit it, Charlie!
Stiff-as-a-board Bob Bowman works for one of the richest men in Philadelphia, Ronald Gold. The Trump-like Gold wants to build a brand new skyscaper. But he's given his team an impossible task. He wants his building on LAKE FRONT PROPERTY.
The thing with Philadelphia is, all the lake-front property is protected by these historic landmark clauses and can't be purchased. Except for one building, Bob learns. A single building is a week shy of hitting the required 100 year mark to be considered "historic," which means if Bob can get them to sign a deal by Friday, he'll become partner.
Bob goes to check the building out, which houses a struggling theater run by the nicest woman in Philadelphia, Mary (when faced with cutting her actors' salaries due to slow sales, she opts to absorb the hit in her own paycheck – awwww).
It becomes clear to Bob that in order to secure this building, he'll have to lie to Mary, pretending to be interested in the arts, get her to sign a partnership deal, then use Gold's legal muscle to wrangle the property away, bulldoze the hopeless theater, and build his partner-making skyscraper.
However, on the way out of that first meeting, one of the old Gargoyles from the building falls onto Bob, knocking him out and sending him to the hospital. When he wakes up, he starts hearing… music. But not just any music. The people around him, they're…. SINGING. And… DANCING.
When he's riding down the elevator, a kid starts rapping how his mom won't leave him alone. When he walks to work, the city becomes one giant song-and-dance routine. When he gets to work, his secretary sings a tragedy about how she hates her boss (Bob) more than anything. When he goes to a basketball game and a fight breaks out on the floor, the players segue into a scene from West Side Story.
While Bob is understandably freaked out, he realizes that this is a new part of his life, and that he must fight through it to close the building deal. But when he starts to fall in love with Mary, and the song and dance numbers become more invasive, Bob will come face-to-face with his own song, a song where he can either croon his way to partner, or Celine Dion his way into Mary's heart.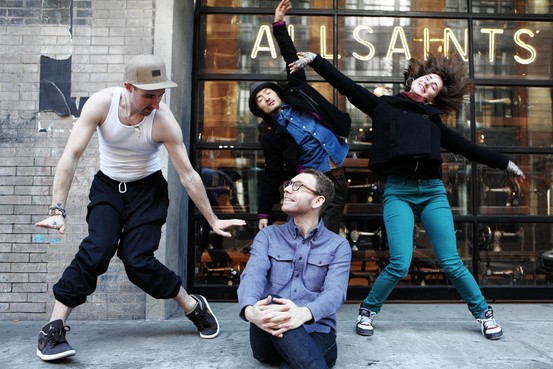 The setup for this script was actually pretty solid. Weird Scripts Week has been an exercise in sloppy screenwriting, but Binder sets up a tight story, cluing us in on who Bob is (very selfish and uptight), what he wants (to be a partner in Gold's company) and what he needs to do to get it (cheat the girl he's falling in love with to sign a deal that secretly gives Gold control of her building so he can tear it down).
This conflict of needing to lie to a character you're falling for in order to achieve a goal is a well-worn trope, but when done well, it usually works. And it works here up to a point.
Bob the Musical begins running into trouble in its second act, where it gets stuck somewhere in between a Charlie Kaufman joint and a 1990s Jim Carrey comedy. Things eventually become so formulaic (Mary gets mad at Bob and states the deal is off. So Bob must apologize and try a new approach to get her to sign!) that the brilliance of the premise loses its luster.
Even the songs and dances start becoming predictable, with the tough pissed off teenager spouting out, of course, Eminem-style raps.
And this is where a lot of these scripts die, in fact. With writers playing things too safe. There's a form of execution in these screenplays that's just cute enough to get a polite smile from the reader, but not big enough to impress them. And Bob The Musical starts to feel like one big polite smile. I remember specifically that polite smile on my face with the West Side Story scene.
If I know screenwriters, they'd be more okay with a woman telling them post sex that their manhood wasn't big enough than to hear that someone "politely smiled" while reading their script.
It goes back to the "first choice syndrome" we talk about here. On a clever premise like Bob the Musical, you can't use first choices. You have to throw those out and think of something crazier. And then throw that out and think of something crazier! Really push yourself because that's the only way you're going to get to those truly outrageous memorable ideas.
Even more so in scripts like this. I mean, if you have a weird or crazy premise, why would you restrict it? Why would you play it safe? If you're making a movie about being inside John Malkovich's head, you want a scene that includes a 7th and a half floor.
That's not to say you throw all rules out the door. You still need some structure and focus to keep the story on track. But you don't want to be the false advertiser. You don't want to promise your audience something and give them something else. That's the fastest way to get a crowd to turn on you.
With that being said, this script has always had an uphill battle. It's one of those stories that you don't truly know if it's working until you see it on the big screen. We need to hear the music, hear the singing, see the dancing, in order to ingest the power of the storytelling, and that's just not possible on the page. So I have sympathy for the project and this draft that Binder wrote. But I still wish he would've done more with it.
[ ] what the hell did I just read?
[x] wasn't for me
[ ] worth the read
[ ] impressive
[ ] genius
What I learned: Drop CLUES to help your reader know who your hero is. When a reader reads a script, one of the first thing's he's looking for is CLUES about your hero. What is the hero doing? How is he acting? What does he say? We're trying to figure out who this guy is and the clues you drop are going to tell us. For example, one of the early description lines in Bob the Musical is, "Bob rounds the corner, looking serious as usual." That phrase there, serious as usual, sticks in our head. Later, someone's on the street singing. Bob, who's talking on his phone, covers his free ear and STARTS TALKING LOUDER. Another clue. He's easily annoyed. Then later, after a co-worker expresses excitement about something, we get this line: "Bob walks out of his office displaying no emotion at all." Just by highlighting those three clues, I'm betting you already have a great feel for who Bob is. Yet most writers, and in particular amateur writers, are very vague and general when describing their hero or conveying his actions. Without those vital clues, we never get a feel for who he is, and we go through the story imagining some vague figure leading us. It's only a matter of time, then, before we become bored with them.
What I learned 2: One of the craziest realizations to come out of this week has been how influenced we are by the times. Especially with yesterday's and today's scripts, where you could FEEL the late 90s influences guiding these writers' choices. I mean Bob The Musical was hitting Liar Liar and What Women Want story beats almost to the tilt (After hearing their struggling inner songs, Bob shows up to work and starts paying attention to people and complimenting them). So when you're writing your script, think into the future. Ask yourself, will someone who reads this in 2030 be like, "Oh my God, this feels so 2015." If so, you're probably being too influenced by the films of the moment. Try to look for other inspiration to stand out. Movies from the 1960s, 1970s. Unique paintings. Strange music. Find inspiration that allows your screenplay to feel unlike anything that's out there right now.