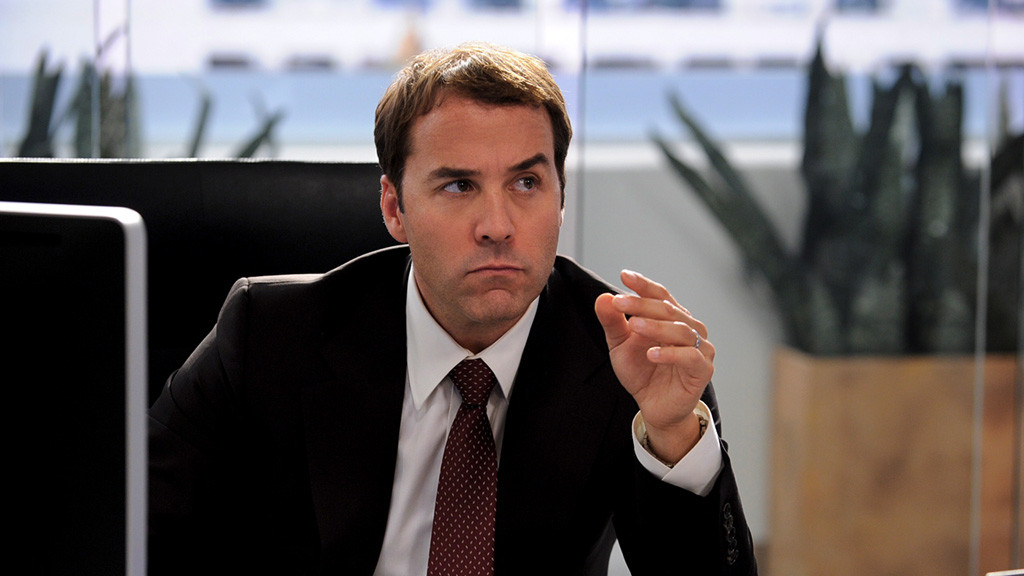 As we near Saturday, when I'll contact all 250 writers who made it to the next round of my contest, I find myself emotionally exhausted. I've read so many stories from writers who have given up everything for this craft. Some have moved from other countries. Some have health problems so severe, they can't leave their beds. Some are weeks from being kicked out of their apartments. A few are even homeless.
I wish I could make every one of those writers' dreams come true. But the reality is, I'm not letting screenplays into this contest out of pity. If you didn't bring your S-game (Script Game), your script didn't get chosen. And as harsh as that sounds, it's the way the industry works. If you can't tell a good story – even in e-mail form – you're not ready yet.
So today is about highlighting the mistakes I saw in your queries in the hopes that you never make those mistakes again. If there's a theme to my observations, it's this: Be professional. If there's even a hint of sloppiness or laziness in your query, no one's going to take you seriously. Keeping that in mind, let's look at the ten biggest mistakes queryers made.
1) Generalities kill loglines – There were a lot of loglines where the writer didn't give me any actual information. They wrote in vague generalities that didn't convey what the script was about. Something like, "A mother who questions her life must combat a powerful force that threatens her very existence." Honestly, it seemed like some of you were actively trying to say nothing. The whole point of a logline is to show what's UNIQUE about your idea. To achieve that, you must be specific. "When a mother's developmentally challenged son conjures up a haunting monster known as "The Babadook" from one of his books, she must battle her own sanity in order to defeat it." That's what I mean by specific.
2) Word-vomiting kills queries – Beware the writer who takes twenty words to say what they could've said in five. These writers add qualifiers and adverbs and adjectives and empty phrases to every sentence they write, making the simplest points exhausting to slog through. For example, instead of writing: "My movie is about a boxer who gets a shot at the heavyweight championship of the world," they write: "I have a story about a boxer, the kind of man who's kind, yet forceful when the moment requires it, embracing the challenge of a world that seems to be, but never overtly tries to be, his worst nightmare, and the way that man, my main character, struggles to achieve and eventually is able to secure, a chance to fight for the heavyweight championship of the world, in Philadelphia, the city of brotherly love." STRIP. YOUR. QUERIES. OF. UNCESSARY. WORDS. PLEASE. GOD.
3) Lack of conflict in a logline is a deal-breaker – You need to convey what the main conflict in your story is. Conflict is story! It's the problem your main character must overcome to get to the finish line. I read a lot of loglines like this: "A young man experiences a spiritual awakening when he switches from being a Christian to a Muslim." AND???? What is the conflict that tries to impede upon this switch? Lack of conflict in a logline means the writer doesn't know what conflict is. If that's the case, their screenplay is guaranteed to be boring. I mean 100% of the time guaranteed. Guys, if you don't know what conflict is, go spend the weekend googling it.
4) The words/acronyms "CIA," "agent," and "FBI" combined with "terrorist threat" do not, on their own, make a movie – I must've read 50 loglines that were some variation of, "A CIA agent goes undercover to tackle a terrorist threat in London." Secret agents and terrorist threats are some of the most potent plot elements in the movie universe. But they're worthless on their own. They need a unique element to team up with.
5) Trending subject matter will always have an advantage in the query department – The trend of the moment is biopics. They're the only thing that's selling. So I admit that when I came across a biopic, as long as the query was competently written, it got in. Remember that everybody involved in the movie-making chain is trying to sell the project to the next guy up the ladder. I know Grey Matter will have to sell the winning script to the studio at some point. And the studio is more likely to buy a genre that's doing well at the moment.
6) Focused loglines were always the best entires – One of the easiest ways to identify strong contenders was a focused logline. Unfortunately, the far more common logline was one that started in one place and ended someplace completely different. So I'd get something like this: "A down-on-his-luck mobster trying to open his own casino joins a cooking class and falls in love with his teacher." Whaaaattttt??? How did we go from casinos to cooking class??? I saw this a LOT and the scary thing is, the writers who made this mistake are probably reading this right now and have no idea they're guilty of it. That's because everything connects logically in your own head. It's only through objectivity that we see disjointedness. Take a step back and make sure you have a FOCUSED movie idea whose beginning, middle, and end, all tie together.
7) The overly mechanical query is digital Ambien – I read a lot of queries where writers were logical and succinct and measured in their pitch… and that fucking bored me to pieces. What these writers were saying was fine. It was HOW they were saying it that was the problem. There was no life to their words, no fun, no spontaneity. I'd read stuff like: "My goal was to eliminate the passive protagonist that's been an Achilles heel to this sub-genre and replace him with a character that embodies the ideals of the thematic construct of revenge. In doing so, I've achieved an energy that was missing in my earlier drafts, but which I could never pinpoint. The resulting script is one that utilizes four out of five of the story engines that drive the classic "man vs. nature" tale…" AHHHHH! KILL ME NOW!!! Writing is supposed to be FUN TO READ. Even when you're making a serious point, there should be a relaxed easy-to-digest demeanor to your writing. This style of query 100% OF THE TIME means the script will have no voice. So these queries were the easiest to reject.
8) Beware the logline that is at war with itself – I read a lot of loglines that felt like civil wars, with words jockeying for position as opposed to working together harmoniously. These writers had the "stuff it in there" mentality that should be reserved for the condiment section at a hot dog stand, not an e-mail query. Here's an example: "A cowardly gunfighter is at odds with his idealism and the secrets he's kept when a rival gunsmith rides into town, looking to settle a score that will help forge the frontier line between New Mexico and California." A logline isn't a contest to see how many words you can include. It's a vessel to get your idea across as simply as possible. It should flow. If it doesn't flow, rewrite it.
9) Don't use weird adjectives to describe your main character – Every tenth logline I'd read, I'd get something like this: "A pestered train conductor plans a heist…" "Pestered???" The character adjective should give us both the defining quality of your hero, as well as CONNECT your hero to the plot of the movie. So let's say your script is about a train conductor who decides to rob his own train. The adjective might be: "An exemplary conductor is forced by his wife to rob his own train after losing his family's life savings." I don't love this logline but at least the adjective connects with the plot. This is a conductor who's built his career on trust. He's the last one you'd think would rob his own train.
10) Avoid the cliché opening-page overly-poetic description – Whenever I was on the fence about a query, I'd pop open the script and read the first few lines. If the overly poetic description opener made an appearance, it was bye-bye scripty. What is the "overly poetic description opener?" It's when a writer who's clearly uncomfortable with poetic descriptions starts their script with an overly clunky poetic description: "The sun-dappered late-afternoon light plays tic-tac-toe with the suburban rooftops." No. Just no. Look, if describing an image in a poetic manner isn't your forte, start with something else – an action, a mystery, your main character speaking. But if you dapper any suburban rooftops, goddammit I'm shutting you down, son.
If I could give writers one piece of advice when it comes to querying, it'd be the same advice I'd give them in regards to screenwriting: FOCUS. Get to the point. Convey your idea clearly. And being entertaining doesn't hurt. It's important to remember that you're trying to convince a person to read something of yours BY READING SOMETHING OF YOURS. So if the short version of your writing isn't enjoyable, there's no way they're going for the long version. Make your query focused and enjoyable to read, and there's a good chance that reader will give you a shot.