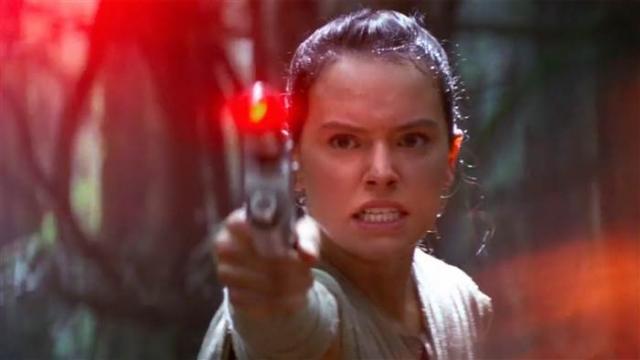 So the hot topic in screenwriting at the moment is that The Force Awakens sucks because its main character (Rey) is a "Mary Sue." I don't know if Max Landis is the one who started this argument or he's just the most prominent person to weigh in on it, but his involvement has brought more attention to the "problem" either way.
Basically, a "Mary Sue" is a female character who is great at everything and experiences no resistance in her journey. Rey can easily use the force. Rey can easily fly a ship. Rey can easily fight a lightsaber battle. The big issue here is that nothing is "earned."
The roots of this go back to fan fiction, where [mainly] female writers would write themselves into Harry Potter or Twilight storylines and, as a form of wish-fulfillment (along with being bad storytellers) made their characters amazing at everything. Cause, you know, it's funner that way!
I will say that I never thought about this while watching The Force Awakens. Nor had I ever heard of this term before yesterday. So is this a legitimate concern? Or is it yet another thing the internet masses had to make up as a "legitimate" excuse to hate something?
It's funny, I look back to one of my favorite scripts, The Equalizer, and you could argue that that protagonist was a "Gary Sue." He was great at everything. He encountered no resistance. So apparently this isn't something that bothers me that much.
What may have happened here is that JJ Abrams had such a mandate to write a kick-ass female character, that maybe he went overboard? He made her too kick-ass? Or is there nothing to see here? Internet trolls determined to take something down that's universally beloved? What's your take?