Genre: Sci-Fi
Premise: Stranded on a strange planet, a group of marines must fight off an alien enemy while trying to discover the origin of giant artificially constructed halo orbiting the world.
About: Oh boy does this one have a backstory. The Halo movie was one of the surest things in Hollywood. This thing would've broken box office records everywhere. And with Peter Jackson taking point as the producer of the series, you might as well have started opening Halo Banks around the Jackson household that just spat out money. Jackson made a controversial choice to helm the the mega-movie, hiring little-known director (at the time), Neil Blomkamp, but that controversy subsided quickly when people saw his jaw-dropping sci-fi short films (one of which is included below). So as everyone eagerly awaited the next big Halo movie news, they were blindsided when the project was abruptly canceled. Why was it canceled? MONEY, of course. The studios are used to having a lot of leverage in these situations. But this time they were going up against a company bigger than they were, Microsoft. Microsoft just wasn't going to give up all the profits the studios wanted. So they said, "Fuck you." And that was that. The film was dead. Which is really too bad. It had a great producer, a great director, and a great writer (Alex Garland). All the pieces were in place. But I guess we'll never get to see that place. What did we miss? Let's find out.
Writer: Alex Garland
Details: 2/6/05 draft (127 pages)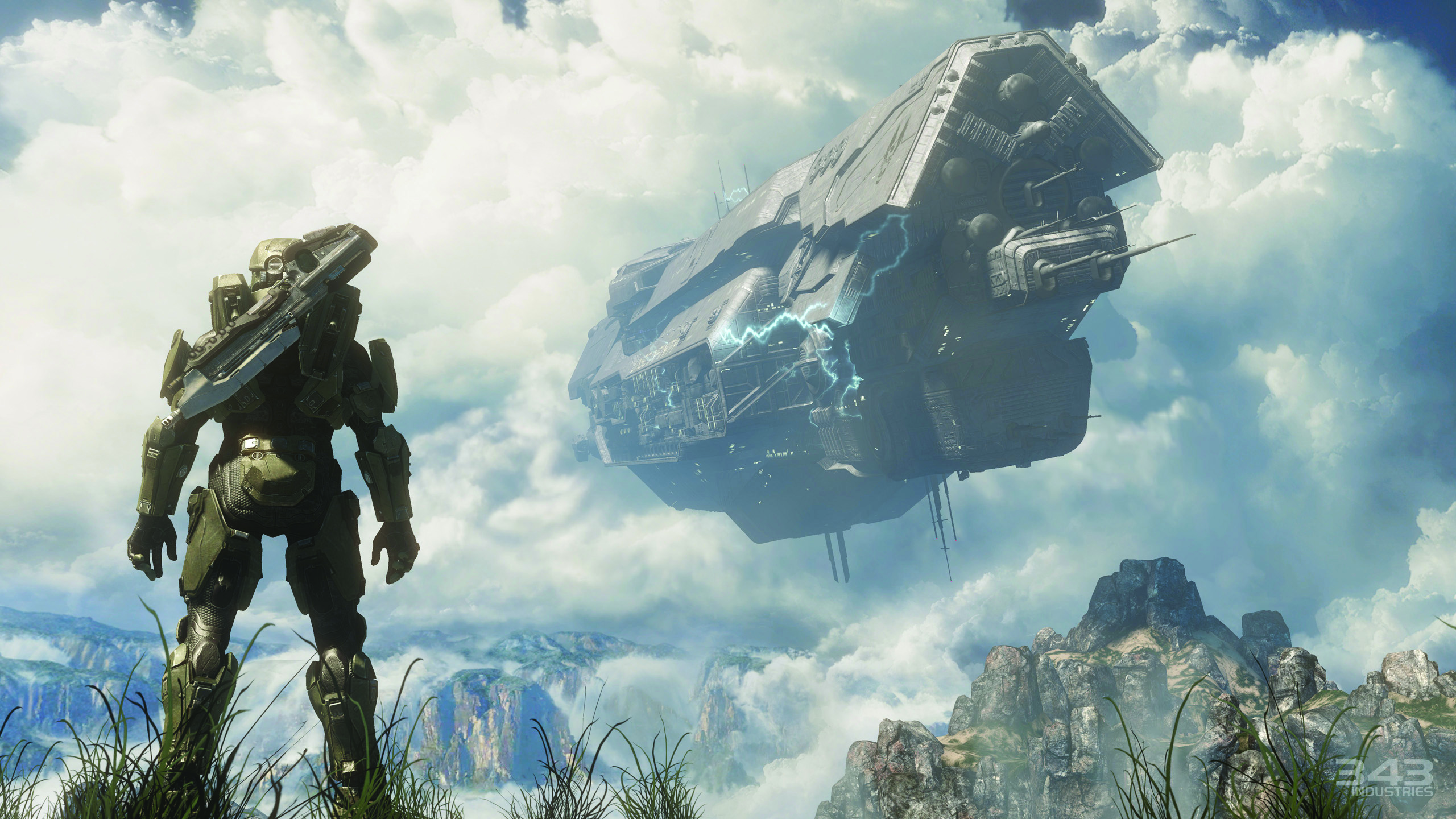 I remember playing the first Halo game. It was like nothing I'd ever experienced before on the video game front. My favorite moment was weaving my way through a huge cave, coming out into a valley, and seeing this huge war going on in front of me, with each side lobbing missiles and grenades at each other – the kind of thing you were used to seeing in a cut-scene. I finally realized that it was my job to go INTO that battle. I was about to become a part of it. It all felt so seamless, so realistic, so organic. Video games just hadn't done that before then. And on top of that, there was this really cool story going on the whole time about this "Halo" thing floating up in the sky. A big reason I kept charging through the levels was to find out more about that giant mysterious object. The combination of that seamless lifelike playability and the great story made Halo one of the best video games I'd ever played.
Naturally, like everyone else, I couldn't wait for the sequel. And when it finally arrived, I was quietly devastated. Gone was the focus on story, replaced by a focus on multi-player. I'm not going to turn this into a debate about which is better. All I can say is what's more important to me. Since you guys read this blog, you already know the answer to that. Story story story. I don't remember anything about the Halo 2 story and checked out afterwards. I never even played Halo 3.
Which brings us to the Halo movie. It's gotta be one of the most interesting video game adaptation challenges ever. The game itself is inherently cinematic, which should make it an easy base for a film. However, it's also heavily influenced by past films, particularly Aliens, which essentially makes it a copy of a copy. How do you avoid, then, being derivative? Also, which story do you tell? Do you retell the story of the first game in cinema form? It's got the best story in the series by far, but don't you risk the "been there, done that," reaction? Or do you try to come up with something completely new? And if you do come up with something new, how does that fit into the chronology of the other games? Oh, and how do you base an entire movie around a character who never takes off his mask? That's going to be a challenge in itself.
I had all of these questions going on in my read in anticipation of reading Halo. Let's see how they were answered…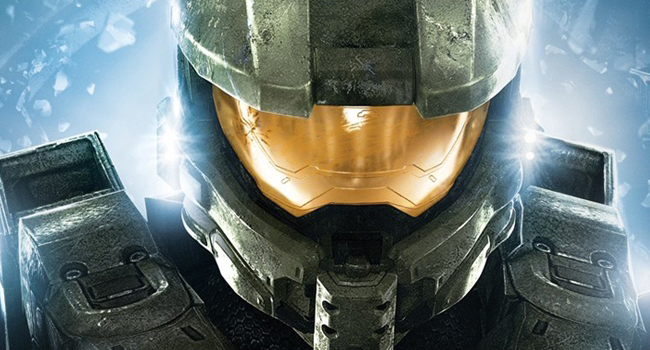 The year is 2552. A species of nasty aliens known as The Covenant are waging an all-out war against the human race. A "holy" war they call it. "Holy" code for "turn every single human into red pulp." In the midst of a large scale space battle, the largest of the human ships, the "Pillar of Autumn" is able to make a light speed jump out of the action.
They arrive outside a unique planet with an even unique(er) moon – A HALO ("You can be my Halo…halo halo!"). This artificial HALO moon thing is fascinating but before the humans can start snapping cell phone pictures of it, the Covenant zips out of lightspeed behind them and starts attacking their ship!
Captain Keyes senses that his ship is about to be shredded into a billion slivers of steel so he wakes up his secret weapon, and our hero, Master Chief. Master Chief is part of a supreme soldier project called the "Spartans" (apparently their creator was a Michigan State fan). He's insanely tall, insanely strong, and is coated with some super-armor that could probably deflect a nuclear bomb.
Keyes tells Master Chief he needs him to take the ship's AI, a witty little female thingy named Cortana, to the safety of the planet below. If the Covenant catch her, they'll have access to all sorts of revealing stuff, including the location of Earth, which would allow them to deliver their final blow to mankind.
Master Chief obliges because that's his job, to oblige. So Cortana is wired into Master Chief's suit and down they head to the planet for safety. Once there, they encounter a couple of problems. The first is that the Covenant are coming down to the planet to blow their asses out of the jungle. The second is that there seems to be some long-since-left-behind alien structures all over the planet, tech that belonged to a previous species much more advanced than both the humans and the Covenant. And this tech looks to have been created for nefarious purposes.
Somehow, they realize, this all ties back to Halo, and it's looking like the only way they're going to get out of here AND save the universe from these spooky ancient aliens, is to blow Halo up, something that isn't going to be easy with the oblivious Covenant trying to kill them at every turn.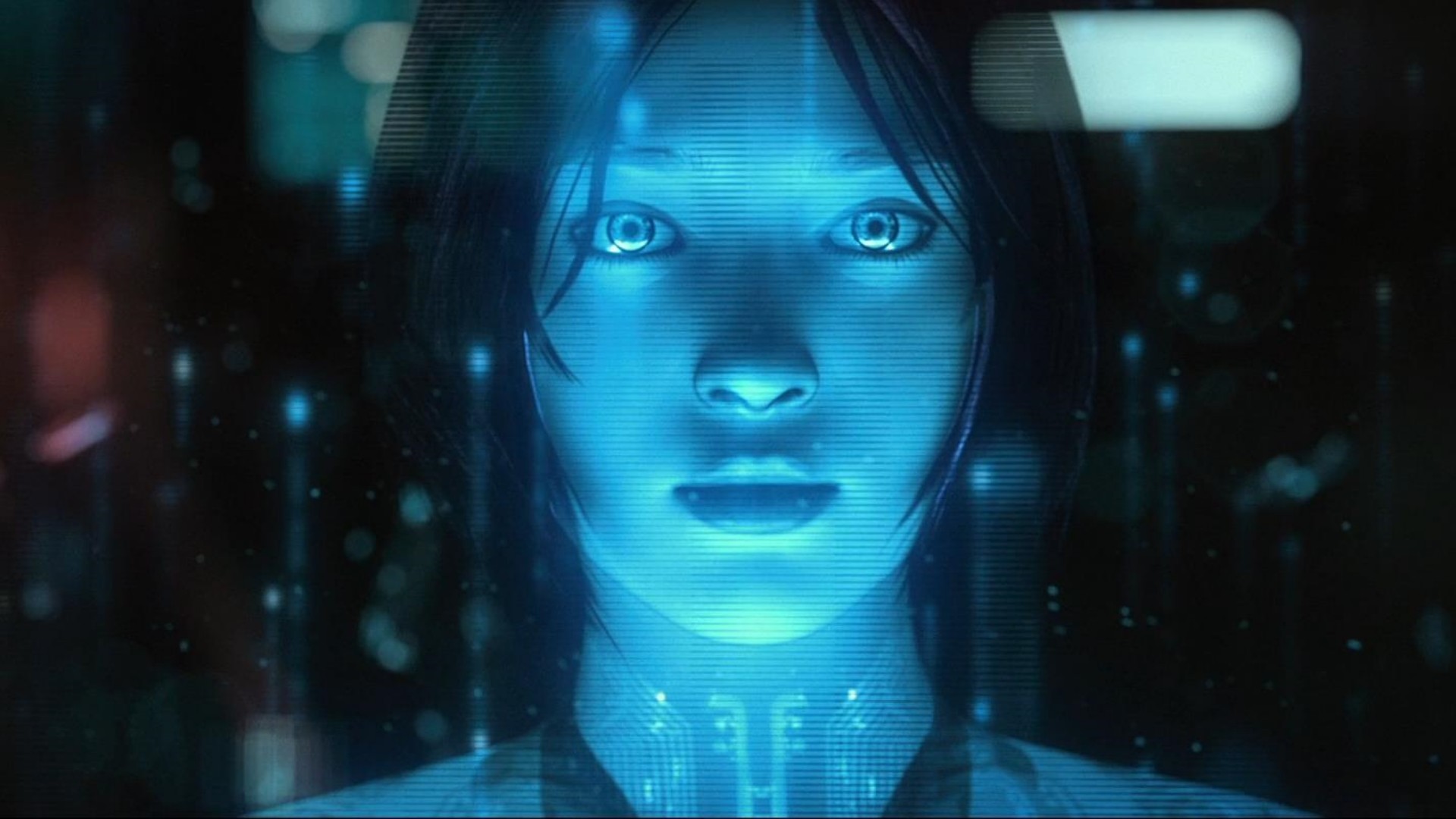 Uhhh, does this plot sound familiar to you? That's because it is! It's the exact same plot, beat for beat, as the video game. Sigh. Yup, Halo: The Movie was just a direct adaptation of Halo 1. I don't know if I wasn't into it because I always knew what was coming next or if the story didn't translate well, but I often felt impatient and bored while reading Halo. Garland did a solid job visualizing the story for us. But I still felt empty afterwards.
A big part of that had to do with Master Chief. I was worried about him beforehand because in the video game, like a lot of video games, you don't know much about your hero, mainly because the hero is you! You're doing all the running around and the jumping and the shooting and the thinking, so regardless of whether the guy has any backstory or not, you feel a deep connection to him because you're controlling him.
A movie is different though. We need to have some sympathy or empathy for the hero, and a good portion of this is built on your main character's life, what's happened to him before he's reached this point. There's a recurring dream sequence where Master Chief is on some battlefield and gets saved by a marine that's SUPPOSED to make us feel something for him, but I'm still unclear as to what that was. His haunting backstory is that someone had to save him on a battlefield? Not exactly the stuff that wins writers Oscars.
But what really hurts Halo is how damn reactive Master Chief is. He doesn't do anything unless someone tells him to do it. "You have to bring Cortana down to the planet." "You have to go back up and save Captain Keyes." "You have to go find the map that will lead us to the Halo Control Room." Again, that kind of stuff works in a game because IT'S NEEDED. If there wasn't someone telling us what to do, we wouldn't know where to move our character. We wouldn't have any direction.
But in movies (ESPECIALLY action movies), we need a character who's active, who makes his own decisions. Or at least we usually do. There was this overwhelming sense of passivity in Halo, like we're being pulled along on a track, at the mercy of a conductor announcing, "We will be arriving at the midpoint in twelve minutes. Midpoint in twellll-ve minutes." Why can't we be in the cockpit of a plane, making our decisions on where the hell we want to go?
And so the story quickly brought on this predictable quality to it. Every section was perfectly compartmentalized. Here's mission 1. Here's mission 2. Here's mission 3. There was no freedom to the story like there was in, say, a Star Wars, where something unpredictable would happen every once in awhile (the planet they spent the first 45 minutes preparing to get to is gone upon their arrival!).
I DID like the idea of adding a MacGuffin here (Cortana) but unlike other movies with strong Macguffins (Star Wars – R2-D2, Raiders – The Ark, Pirates – the gold coin) I never really got the sense that the Covenant wanted Cortana that badly. If everybody isn't desperately trying to get the MacGuffin, then there's no point in having one.
But I think whichever incarnation the Halo movie takes (assuming it gets made), they need to focus a lot harder on the character of Master Chief. Really get into who he is and what he is and how he got here and how he's going to overcome whatever issues he's dealing with.  That stuff matters in movies.  There was a hint in the script of Master Chief being this genetic anomaly, a non-human. Why not explore that? This feeling of not fitting in? It's one of the most identifiable feelings there is and has worked for numerous other sci-fi franchises (Star Trek, X-Men). Not that any of this will affect box office receipts, of course. But if they want to actually make a GOOD MOVIE, something that lives beyond opening weekend and brings new fans to the game itself, more attention to character ain't going to hurt.
[ ] What the hell did I just read?
[x] wasn't for me
[ ] worth the read
[ ] impressive
[ ] genius
What I learned: I think there are three kinds of characters. There's the active character, the reactive character, and the passive character. The active character is almost always best (i.e. Indiana Jones) since it'll mean your hero is driving the story. The Reactive character is the second best option (i.e. Master Chief). "Reactive" essentially means your character waits for others to tell them to do something, and then the character does it. I don't prefer this character type but at least he's doing things. He's still pursuing goals and pushing the story forward. The passive character is the worst option. The passive character is usually doing little to nothing. They don't initiate anything. They don't react to anything. They're often letting the world pass them by. The most recent example I can think of for a passive character is probably Noah Baumbach's "Greenberg" with Ben Stiller. Didn't see it? Exactly, nobody did. Because who wants to watch a character sit around all day doing nothing?