Genre: Fantasy/Family
Premise: (from IMDB) A vindictive fairy is driven to curse an infant princess only to realize the child may be the only one who can restore peace.
About: Malificent is one of the more daring movies Disney has ever released. As the title implies, the film is centered around one of the most famous villains of all time, Sleeping Beauty's "Malificent." For Disney to center a film around a villain is one thing, but to center it around a character this evil is a surprising move. Releasing the film in the middle of the year's biggest movie season is yet another gamble. You're competing against X-Men, Spider men, and really muscular men, all with bigger fan bases. I have to admit I'm fascinated by this choice, and am eager to see if anyone shows up. Writer Linda Woolverton has been writing for Disney forever. She wrote 2010's Alice in Wonderland as well as the classics, The Lion King and Beauty and the Beast. In other words, if you're going to do something daring with a Disney property, this is the woman you want writing it.
Writer: There's no title page here, but this draft looks to have been written by Linda Woolverton. Disney favorite John Lee Hancock helped with rewrites on later drafts.
Details: 110 pages (unknown draft)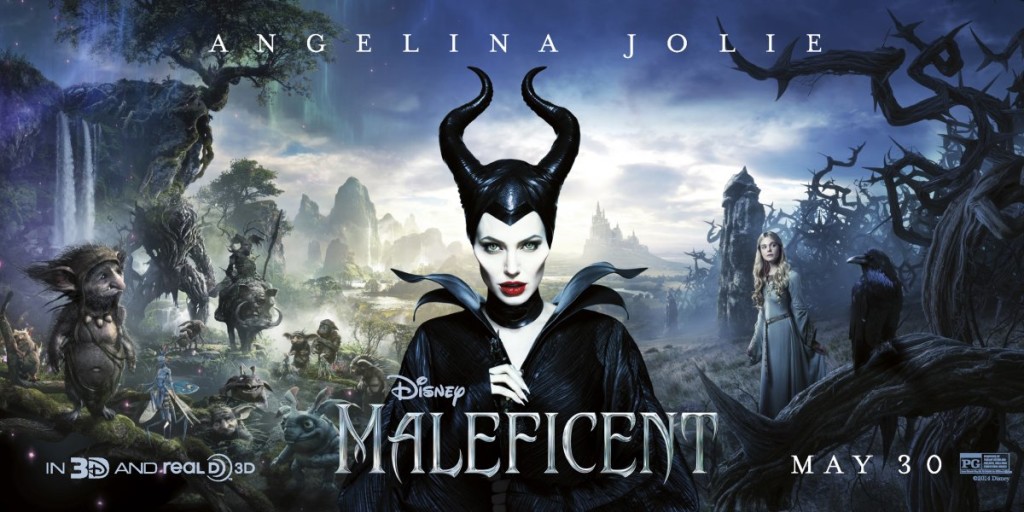 One of the age-old questions in screenwriting has been, "How do you make an audience root for an unlikable hero?" It's easy to make someone root for an underdog like Forrest Gump or Wall-E. It's not as easy to make them root for Captain Jack Sparrow or Cool Hand Luke. This question resurfaced when I heard they were having a hard time coming up with a Boba Fett spin-off film for the Star Wars franchise. Boba Fett is a bad guy. How do you make him the hero?
This argument typically parlays itself into the emergence of an antihero. In those cases our protagonist is just as bad as he is good, which makes us a little more uncomfortable about rooting for him. If you do this right, you can create a classic character. Everyone loves themselves a Jack Sparrow. But the ingredients are trickier to mix with anti-heroes. An extra dash here or a tiny spill there can be the difference between a perfect protagonist and a despicable one. Let's find out which side of the forest Maleficent ended up on.
Now, I haven't seen Sleeping Beauty in maybe 20 years. So I had to do some Wikipedia searching to catch up. But I realized this is basically Maleficent's side of the Sleeping Beauty story. Maleficent starts out as a young, winged fairy who's bigger than all the other fairies for some reason. She's infatuated with a boy named Stefan, and it looks like they're going to fall in love and get married.
That's until he betrays her and joins the Human Land. After becoming chummy with the humans, Stefan tries to go back and kill Maleficent (man, that romance ended quickly), but instead is only able to clip off her wings. My man, Stefan. That was a baaaaad move. A wingless Maleficent is an angry Maleficent.
Many years later, Stefan becomes king (after standing by while the real king chokes to death – classy move) and has a child. This child's name is Aurora (Aurora is the name of Sleeping Beauty. Did you know that? I didn't. I thought her actual name was "Sleeping Beauty"). After a confusing array of events, a fairy casts a spell on Aurora that says when she turns 16, she'll fall into a deep sleep and won't wake up until her true love kisses her.
Afraid of Maleficent, Stefan hides Aurora in the forest with the fairies until she's 16. But that incredibly genius idea turns out to backfire, since Maleficent lives in a hut only a short walk away. The two eventually meet up (ON PAGE 75 – THREE-QUARTERS OF THE WAY INTO THE STORY), and Maleficent actually ends up liking Aurora.
The two become friends, however, when Aurora turns 16, she falls into that deep sleep. Maleficent realizes she's screwed, since there's no one in the land whose kiss can wake her up. Which means she'll have to find another solution. Whatever will that solution be….?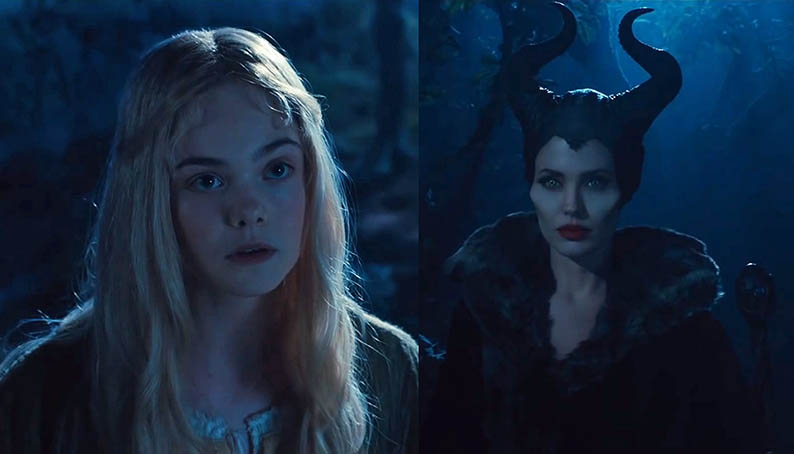 Before we even get to the antihero stuff, I have to say how freaking messy the structure of this script was. It kept jumping forward in time over and over again. No story was able to start as just when we'd get close to something happening, we'd jump again. We jump from Maleficent's teenage years, to her young adult years. And then Stefan has Aurora, and SHE has to grow up, so we have to bumble through another 16 years. Which is why it took until page 75(!) before our two key characters even met!
I think that's insane. Whenever you write a script, one of the key decisions you have to make is where to start your story. The idea is to start as CLOSE TO THE 'KEY STORY' as possible. The further back you start from that moment, the more mud you have to drag the reader through to get to the good stuff.
Take Die Hard for example. We could've started that movie back in New York. We could've watched John and his wife get married, have kids, fight, her get the job in LA, leave, see him alone for awhile, AND THEN show him come to Los Angeles. But how boring would it have been to slog through all of that? Instead, we started with John showing up in LA so we could get to the good stuff as soon as possible.
To me, the story here is Maleficent and Aurora. So why are we only getting to that on page 75? I understand that the movie is called "Maleficent" and they probably want to explore how she became this evil person, but to have to sit through 5 time bumps just to get to the good stuff? That feels sloppy to me. And the truth is, they didn't even do a good job explaining how she became evil. Stefan betrayed her, but she was already a bitch before that.
Look at another fairy tale, Shrek. The timeline for that was three days! You can have time jumps in a script, of course, but you should try to contain them inside the first 15 pages if possible. Whether it be with Up or Frozen, we pass all the time we need to pass immediately, and then we can get to the story.
Now, on to the question of the day. How was Maleficent as an antihero? This is how I saw it: I never learned why Maleficent was a bitch. She hated humans from the beginning of the script, so I didn't gain any understanding of why she was who she was. It's not that I NEED to know that with every character. But this script is practically screaming the fact that it's going to tell us this girl's origins. So why aren't we learning her origins?
Eventually Stefan steals her wings and becomes the king, setting him up as our "true" villain in the story. But I didn't think he was any worse than Maleficent. A trick to making an audience like an antihero is to write a villain that's way worse than him/her. We'll want the villain to go down so much that we won't mind rooting for a "bad" hero. But again, these two seemed about the same to me (with a VERY SLIGHT advantage going to Maleficent), so I didn't have a rooting interest.
It seems to me that this story is banking on the fact that you know the Sleeping Beauty story like the back of your hand, and therefore will wait patiently until the Maleficent/Aurora storyline arrives. But since this will be for children, will these children have seen Sleeping Beauty? Likewise, will the parents remember it well enough (again, I forgot that Aurora was the name of Sleeping Beauty)? I don't know. We'll have to see.
One thing I'll give credit to Disney for is taking a chance. This is unlike anything they've ever done before. And with all the money they're making lately (no one's making more bank than Disney these days), they should be taking chances. Unfortunately, I don't think this chance paid off, UNLESS John Lee Hancock did an Almost Page 1 rewrite on it. We'll have to see. But I'll ask you guys in the meantime, especially parents with children. Are you interested in seeing this film?
[ ] what the hell did I just read?
[x] wasn't for me
[ ] worth the read
[ ] impressive
[ ] genius
What I learned: Dichotomy with anti-heroes – The trick with anti-heroes is to give them ONE GOOD THING they've got going for them (so there's SOMETHING to root for), and then one element of darkness. That dichotomy of light and dark is what makes these characters so fascinating. A lot of the time, the "good trait" is humor (Jack Sparrow, Tony Stark, Cool Hand Luke, Randle McMurphy from Cuckoo's Nest). And the "darkness" is self-destructive behavior (Henry Hill, Jordan Belforte). In extreme cases, the darkness is sociopathic or even psychotic behavior (Patrick Bateman from American Psycho). If you don't have that perfect light/dark balance with your antihero, chances are, we're not going to care about them. I'm not saying I didn't care for Maleficent, but she definitely wasn't interesting enough to keep me engaged the entire read.