Genre: Period
Premise: In 1929, the owner of a logging business marries an ambitious young woman named Serena who becomes obsessed with the bastard child he had from a previous woman.
About: Based on the book by the same name, Serena stars mega-celebs and frequent collaborators Bradley Cooper and Jennifer Lawrence. The film was actually shot back in 2012, and is yet to be released due to (according to the production company) a very deliberate editing process. Christopher Kyle adapted the book, whose last credit before Serena was Oliver Stone's Alexander. Don't be worried for Kyle though. Since there were 17 cuts of Alexander made, he got paid for each one. Word is Stone will come out with another version later this summer titled, "Alexander: The Rethought but Carefully Considered Semi-Violent Cut" and Kyle will get paid again. Ron Rash, who wrote the novel, has written several books and lots of poetry. His most recent book was 2012's The Cove, about a family who experiences a set of grave misfortunes.
Writer: Christopher Kyle (based on the book by Ron Rash)
Details: 124 pages – August 9, 2009 draft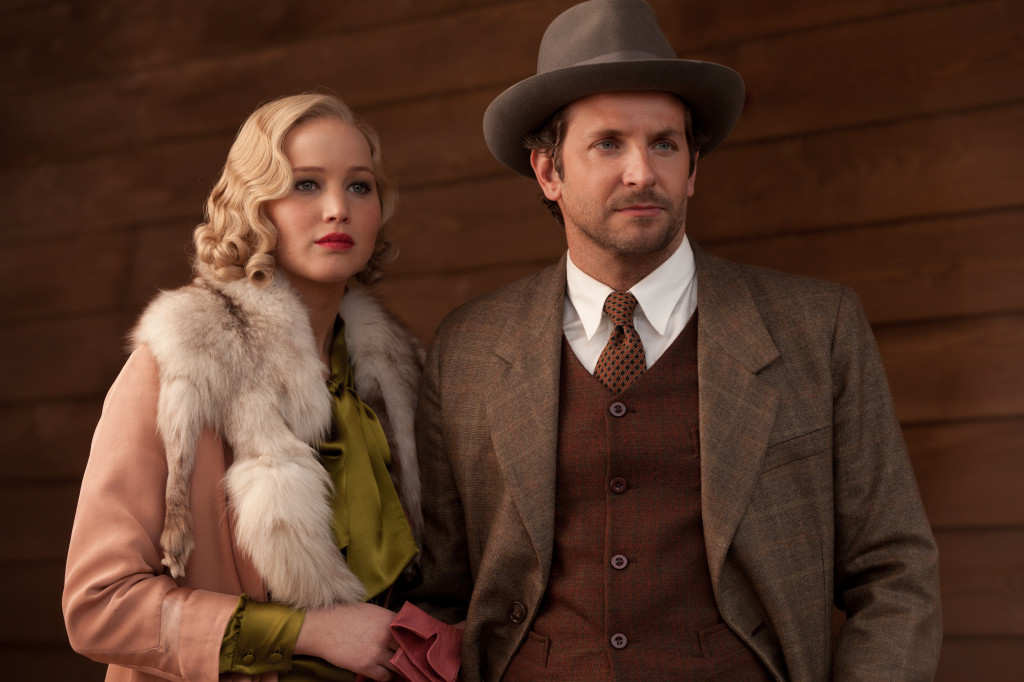 Some longtime Scriptshadow advice: Don't write a period piece on spec unless a) you are SURE you can get an A-list actor (they're the only way these get made) and b) you know it's going to win an Oscar. It's the only way these movies have any sort of success.
Editing rumors aside, I'm guessing the real reason Serena hasn't been released yet is because they're trying to figure out how to market it. You have two of the biggest movie stars in the world. But they're in completely unfamiliar roles. And you're selling a movie about logging in the 1920s. Doesn't matter if you're the biggest marketing genius in the world. You're going to have trouble with that one.
This is why I tell you to look into the future BEFORE you write your script. Ask the hard question: Are marketers going to have an easy time marketing my movie? Or a hard time? Cause if it's a hard time, you probably shouldn't write it. Not unless you're Christopher Kyle and you're getting paid on assignment for it.
But even if you get past the obvious obstacles – like trying to market this kind of film – it's just really tough to WRITE period pieces. The further back you go in time, the slower life was, and movies work best when the story's moving quickly. So the elements are always working against each other when you're trying to write one of these.  The period is trying to slow you down, but you want to speed up. It can be a very frustrating.
Don't get me wrong. It can be done. But you have to be on your A-game. Let's see which game Serena brought to the table.
It's 1929 and George Pemberton is plowing down trees along the North Carolina coast, looking to build a logging empire (I guess from the timber he just cut?). But apparently, chopping down timber could use a little Tinder (app that is). There aren't a lot of females around. So George starts boinking a 16 year old girl named Rachel and accidentally knocks her up! (Is there an app for that?)
His father dies soon after so he heads home to sell the house, and when he comes back, he's married to a psycho woman obsessed with hawks named Serena. No really! Serena spends the bulk of her time training a hawk. Serena also wants to rule this timber business with an iron fist, and therefore it doesn't take her long to start bossing everyone around. Naturally, everyone just loves her for it.
Serena becomes aware of Rachel carrying Pemberton's bastard child, but doesn't think much of it. That is until her own pregnancy goes awry and she's told she'll never get pregnant again. This inspires a rage inside Serena, and she freaking orders a hit on Rachel and her little boy!
This is where the screenplay makes an interesting choice. Rachel and the boy actually get away at the end of the second act. Because Serena couldn't kill them, she turns her rage towards Pemberton. As such, she meticulously sets up a hunting "accident" that will happen the next time her husband goes hunting. Will he figure it out though before it's too late? Or will he perish under the psychopathic rage of…. SERENA!
I'll say this about Serena. I've never read anything like it.
Here's the question I always ask with period pieces though: Why do we need to tell this story in this time? What is it about 1929, specifically, that necessitates the story be told then? Because if there's nothing that happens in the story that's specific to that time, why not just save a ton of cash and tell the story in the present?
I'm looking at "woman gets jealous of husband's bastard child and wants to kill it" and thinking, "Why not just tell that story today?" There doesn't need to be any logging to tell it. Look at a movie like Titanic. Why does that movie need to be told then? Because that's the only time it could've been told!
I guess an argument can be made that, if we tell this story today, it'll feel like all the other "psycho wife/gf" movies. By setting it in 1929 at a logging facility, that's what makes it unique. I suppose that makes sense. But I still think if you're going to go that far back, why not intertwine the setting into the story in a way where this only could've happened then?
Another problem was the extreme emotional detachment all the characters showed. We never see Pemberton court Serena so we don't know why they fell for each other. This was the biggest surprise in the script to me. Why wouldn't you show these two meet (we sort of do in a brief flashback late in the story, but it's too late)? Their relationship is the engine that drives the story and because we don't see how they meet, they feel like two strangers working together. They're so cold to one another, more interested in the business than the relationship. When they have sex, it's raging angry sex, not tender love-making.
This makes Serena's jealousy later on all the more puzzling. We don't really see her love Pemberton outside of the words she says to him (words alone never work – you must SHOW NOT TELL), so it's confusing why she'd get so worked up about the whole bastard child ordeal.
Then there's Rachel, who Pemberton has no feelings for either! Their sex is "mechanical" when we see it. And when she has his son, he's intrigued, but by no means interested. Wouldn't this have worked better if he had some feelings for Rachel? A part of him regrets leaving her? Serena could've felt that, and then her desire to kill them would've actually felt motivated. Here, she's just doing it because she's a psychopath with a lot of issues.
The more I think about it, the more I believe the lack of emotion was the script's undoing. How come nobody actually cares about anybody in this script??? Everyone is a zombie, a stiff. Nobody emotes. Nobody lets loose. Nobody cares. Characters without life aren't characters.
I do give credit to Kyle for keeping things lean. Despite it being a period piece script, the action lines were nice and tight (most were 2 lines or less). His descriptions were strong. I didn't know what a logging office looked like until I read: They're like "boxcars on stilts." And you'd get these winner lines, such as when they were losing all these lives due to heinous body-severing logging accidents. One official tells him, "If only I could stitch together all the severed limbs, I could make you a new man every week or two."
And really, some of the early drama, with (spoiler) Pemberton murdering his boss before he could underhand him, was exciting. But after awhile, it became unclear what the script was about, until Serena came up with her murder plot, and I never thought that was big enough to carry an entire movie. I hope they figure it out in editing, but this draft wasn't for me.
[ ] what the hell did I just read?
[x] wasn't for me
[ ] worth the read
[ ] impressive
[ ] genius
What I learned: Do not hide "YEARS LATER" or "MONTHS LATER" in a slugline. Big time jumps must be made CLEAR to the reader, since there's nothing more confusing than reading and then, all of a sudden, nothing makes sense, then five minutes pass and you realize it's because a time jump occurred that you were unaware of. For the most part, readers skim over sluglines, so they'll miss any time jumps at the end of them. Instead, add them after the slugline, and BOLD THEM. It's crucial enough information that you have to draw attention to it.
INT. BOBBY'S BATHROOM – DAY
Title: 307 years later