Genre: Drama/Comedy
Premise: (from IMDB) After losing her job and learning that her husband has been unfaithful, a woman hits the road with her profane, hard-drinking grandmother.
About: Today's script was written by Ben Falcone, a character-actor who happens to be married to the biggest female comedy actress in the world, Melissa McCarthy, who also happens to star in Tammy. The two enjoyed working together on Bridesmaids so much (Falcone played the air marshal on the plane), that they wanted to extend that into a full-on feature. This looks to be Falcone's first produced screenwriting and directing effort. Tammy comes out this summer.
Writer: Ben Falcone
Details: 90 pages – (undated draft)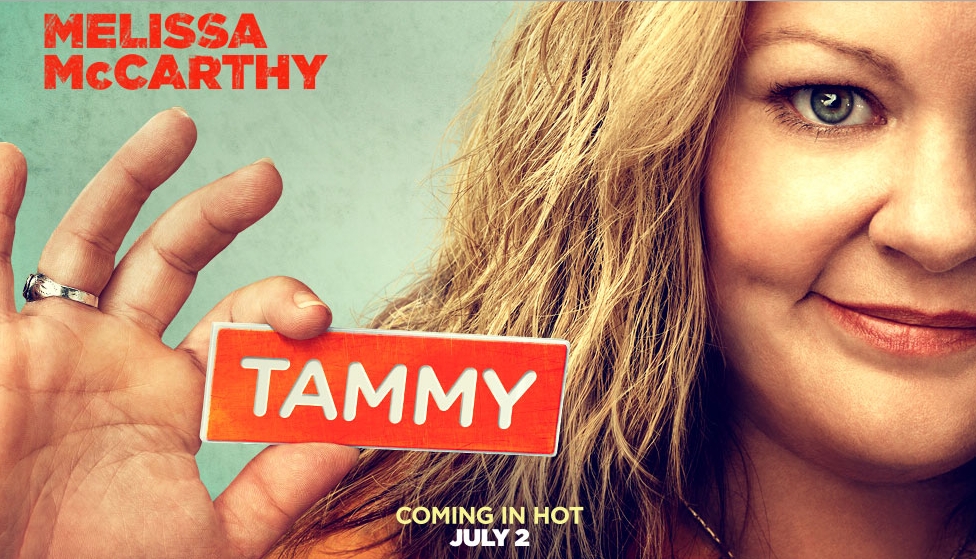 Recently, I gave an amateur writer notes on his comedy script which, he hoped, would become a future acting vehicle for Melissa McCarthy. The general gist of my notes was that it wasn't ready. I told him he needed to exploit the concept more, improve the co-lead, and move things along quicker. The writer came back frustrated. He had seen and read "The Heat," McCarthy's film with Sandra Bullock, and didn't see how his script was any worse than that one.
I didn't agree. The script wasn't delivering on the promise of the premise, and the co-leads weren't active enough until way too late in the story. But then I looked at The Heat. That screenplay wasn't lighting the world on fire either. It was a bit sloppy. The story lagged in the middle. And while it was an above-average execution, there was nothing exceptional about it. In short, the writer had a point. "Hey, mine's not perfect. But neither was theirs."
This is the part of the business that frustrates me. I tell writers to write something exceptional, then something mediocre (like, say, Ride Along) gets purchased and made. And does well! I've seen Ride Along. I wouldn't say it's "bad" but it sure is generic. Which leads us back to that question: If that's getting bought, why isn't yours?
Well, I want to get into that. But first I should probably tell you a little about today's script, another McCarthy vehicle. I fully intended to bring Tammy into the conversation, but it turns out this is an indie film (which are made under different circumstances) and was directed by McCarthy's husband. So I'm pretty sure we know how it got made. So let's get into Tammy and then we'll get back to that troublesome question.
Tammy is a woman approaching middle-age who doesn't have her shit together. She drives a piece-of-shit car, which she ruins when she plows into a deer. This makes her late to work, which results in her getting fired. To top it all off, she comes home to find her husband cooking a meal for another woman (her husband's never cooked a meal for her ever).
Tammy stomps out and decides she needs to take a road trip. Where? Anywhere that's not here. So she goes to her parents' house to get another car, which also happens to be where her Grandma lives. Her Grandma is sick with diabetes and a major alcoholic. A winning combo. And she's tired of being cooped up so she demands that Tammy take her on the trip.
Away they go, off to Mr. Rushmore of all places (because Grandma was supposed to go there as a kid but never did). Along the way, the grandma drinks a lot, Tammy eats a lot, and they occasionally experience some hijinks, like Tammy picking up a guy in a wheelchair only to find out he's a total douchebag.
Anyway, things end up exactly how you'd expect them to, which is the kiss of death in any screenplay, as Tammy and Grammy come back home, both slightly better off spiritually than they were when they began. The End.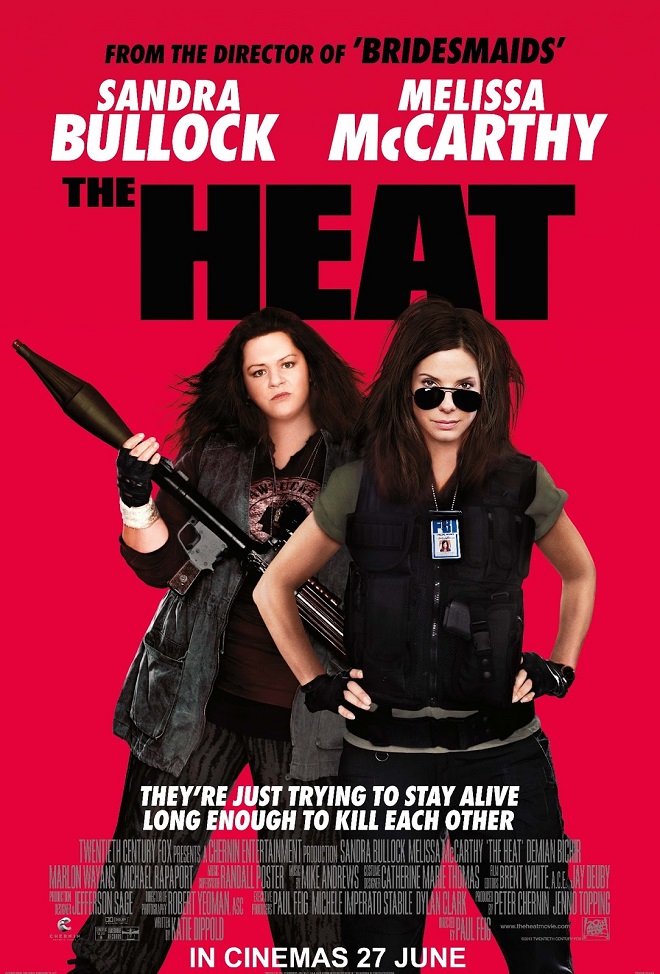 I don't like to knock indie films because they're more a labor of love than their big shiny Hollywood counterparts. But since we're trying to learn screenwriting here, there's a lot to be said about Tammy's misgivings.
Tammy violates rule #1 in any movie, but especially road trip movies – give your protagonist a strong goal. The only goal here is to get to Mount Rushmore. But there's no importance attached to it so it doesn't resonate with us at all. We don't care if they achieve the goal or not, which means we're not onboard with anything that happens along the way.
An easy way to know if you have a good goal driving your story is to ask, "If my characters don't achieve their goal, are they any worse off than when they started?" In this case, if they never get to Mount Rushmore, their lives are no different than if they did. That's the kiss of death. If there are no consequences to failing, than the goal is too weak for the story.
Occasionally, these movies can survive IF their characters are great. Sadly, Tammy's characters are only marginal. Grandma has diabetes and is an alcoholic, which provides some character depth. But it's a pretty standard execution of alcoholism, so nothing feels very new or enlightening about it.
Tammy starts off with a vice of her own, overeating. But for some reason that stops early on and never comes back. Outside of that, the character is hard to tab. She's vulgar sometimes. Swears a lot. Unpredictable. Then out of nowhere she'll become really dialed back and straight-laced.  Massive unexplained tonal shifts in characters is a huge sign of amateur screenwriting.
But Tammy's failure can mainly be attributed to two "must-haves" that it didn't have. First, the characters in any "buddy trip" or "buddy cop" scenario must contrast. The heavier the contrast, the more entertaining their interactions will be. Almost always, one of the characters is a version of conservative, and the other is a version of "crazy/weird."
Here, Grandma was the crazy one, and Tammy was the crazy one. There was so little contrast between them that there was zero conflict, and therefore no drama. Go watch The Heat to see this done right. Sandra Bullock was uptight. Melissa McCarthy was loose and crazy. They clashed on every decision, which made them a funny pair.
The second must-have is the central relationship in the movie. These only work if there's a significant unresolved issue between the characters that needs to be resolved. This is ESPECIALLY important if there isn't a strong goal, because the resolution to that conflict will probably be the only "goal" we're looking forward to.
Tammy and Grandma didn't have any problems. Tammy was a little concerned about Grandma drinking too much, but it was explored with kid gloves. Other than that, they seemed to be pretty cool with each other. Agreeable people going on an unimportant trip with zero consequences if they fail isn't a movie. No matter how you look at it, it isn't a movie.
I'll circle back to the original question now. If your script is just as good as an average Hollywood movie, why doesn't it sell? I don't think Tammy can help here, since the writer/director is married to the star. But what about The Heat or The Other Guys, two movies with imperfect plotlines and hit-or-miss jokes that didn't always stay story-relevant?
The answer to this question is extremely complicated, but I'm going to try and simplify it for you.
Say a producer knows that Seth Rogen just went on a canoeing trip and had the time of his life. And the next day, he hears about a canoeing script from an agent friend. He reads it. It's not very good. But he knows how much Seth loves canoeing, so he sends it to him. Seth's a good writer and knows the script's lame, but the bones of the structure are there and there's a few funny scenes. He can easily buy the script then hire some guys to rewrite it and a year or two later, have a project ready to go.
There are also times where a studio is dying to make a certain kind of movie but doesn't have a script for it yet. So say Warner Brothers needs to fill that vacancy left by the Harry Potter franchise. And they find a script about a young girl who goes to a Ghost Academy. The script is average, but they see this filling that same Harry Potter demo, so why not take a chance and develop it into something good?
Then of course there are actor attachments. A big actor likes a script and attaches himself to it. At that point, the studios can't say no because any project an A-list actor is in has the potential to make money. The catch is, the script sucks. Maybe because the actor's ability to judge material sucks. Maybe the actor loves the character he'd play, despite the rest of the script sucking. Maybe the script was written by one of his friends. Who knows. But that's the scenario. In those cases, a studio will almost always buy the script because it comes with the potential of a movie that will make them money.
Here's the problem with these scenarios. First, this almost exclusively happens to people who are already repped, which you aren't. Why? Because those writers have agents sending their scripts out to a wide berth of people with buying power. You, on the other hand, have nothing. You don't have any control over something like that happening to you.  Second, bad-to-average scripts selling are almost always luck-based, a script getting in the right hands at the right time (like Rogen's canoeing scenario).  And unless you know what everyone in Hollywood wants at every moment, selling a script this way is a crap shoot.
So forget these scenarios. Put them out of your mind. Never think "I'll write something as good as that average movie I saw and then sell it" because you'll have a better chance at winning the lottery. Seriously, you will.
The world you're operating in is much different. You're competing against all the guys trying to break into Hollywood. And because there are between 50,000 and 75,000 scripts being written a year, an average script isn't going to stand out. You'll have to write something much better than average. Typically, if you look at every year like a giant screenwriting contest, you have to finish in the top 30-40 of those 75,000 to get a SERIOUS look from Hollywood (the kind of look that leads to a script sale).
If you're writing something that's just "okay," nobody will care. EVEN if it's as good as a movie that made 40 million at the box office last weekend, like Ride Along. I know that thinking sounds backwards, but that's the reality. Like I always say, the only thing you can control in writing is writing the best script you can possibly write at this point in your life (not 60%, not 70% not 80% – but 100%!). If you've honestly done that, you'll have a shot. If you're writing anything less than that, you shouldn't expect much.
[ ] what the hell did I just read?
[x] wasn't for me
[ ] worth the read
[ ] impressive
[ ] genius
What I learned: If you're writing any sort of road trip movie, build conflict in one of two ways. 1) If your characters already know each other, create a deep unresolved problem between them that they need resolved by the end of the movie (Little Miss Sunshine). 2) If they don't know each other, create a deep fundamental difference in their philosophies on life (Due Date, Rush Hour). If the opportunity presents itself, do both (Sideways).