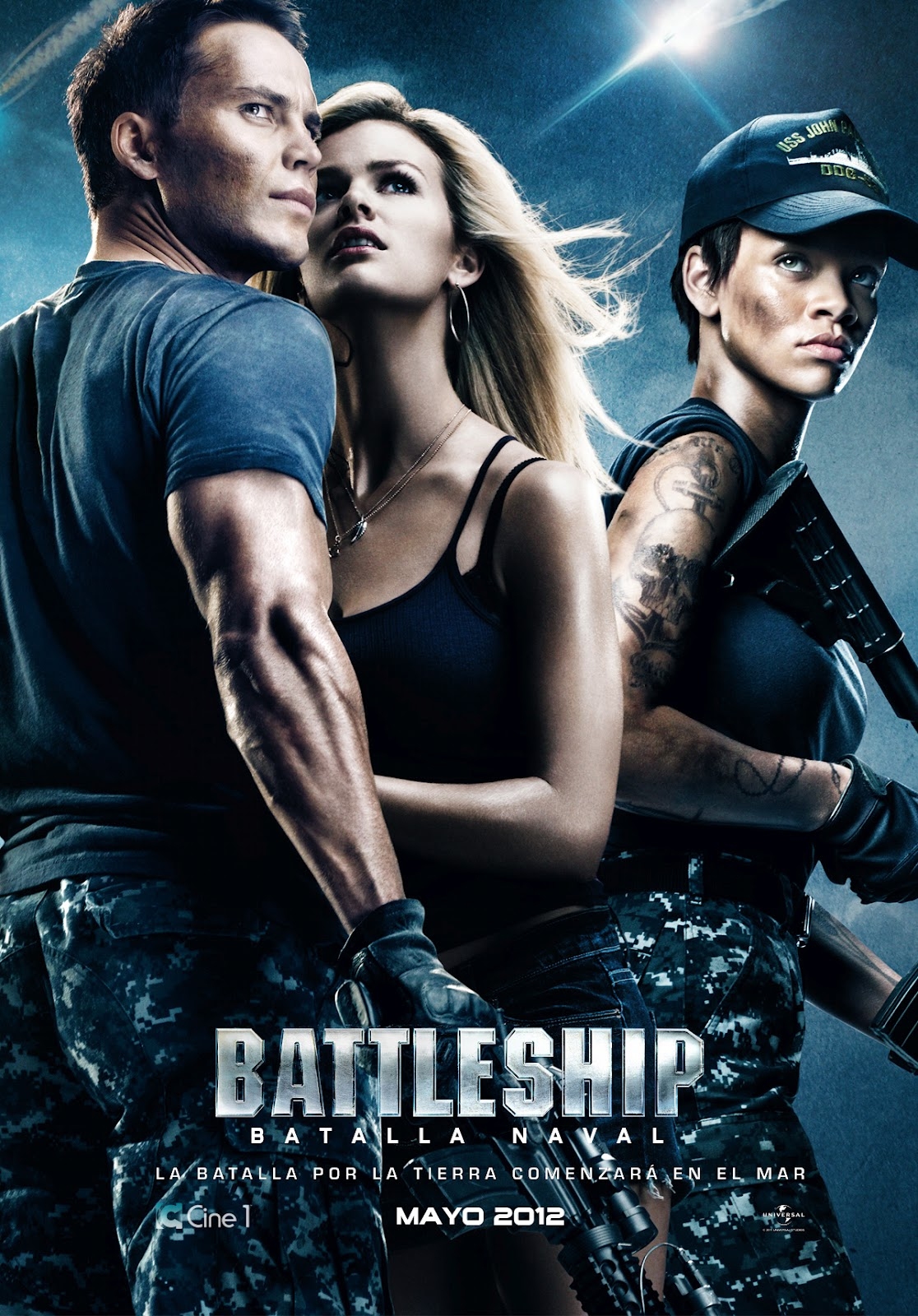 So there I am, watching "A Good Day To Die Hard" this weekend, and asking myself the question that moviegoers across the world ask a dozen times a year at their local cineplexes: "Who writes this shit?"
Terribly written movies with dreadful dialogue are a huge reason why people all over the country move to LA to pursue a career in screenwriting. They're convinced that, "I can do better than that!" And yet, thousands of these "I can do better than that," screenwriters show up in Hollywood every year and the same dreadful terribly-written movies still get made.
Is it a conspiracy? Is Hollywood purposefully keeping good writers out of the business for some reason? Are there thousands of amazing screenplays that have been buried under a Los Angeles landfill somewhere, a conspiracy headed up by 20th Century Fox so they can keep making more "A Good Day To Die Hard" movies without having to worry about competition?
I can answer that question easily. No. The truth is, there are only a dozen great screenwriters out there, and maybe less than a hundred truly good ones. Since a few hundred movies are released each year and countless TV shows with multiple writers are produced on the networks and cable, there are more spots to fill than there are good screenwriters.
And it's not for lack of trying that the average screenwriter isn't very good. Screenwriting is just REALLY HARD. A lot harder than it looks.  Moviegoers assume all screenwriting is is coming up with a cool hook and some witty dialogue. But screenwriting is way more complicated than that. Outside of learning how to write within its unique bastardized format, there's a ton of stuff under the hood that audience members never think about.
The most obvious of which is creating a seamless story. That's something most people outside the business take for granted. They assume seamless stories are a given. However, when those same people come to Hollywood and give screenwriting a shot then send their screenplays to people like me, they learn the hard way that their stories are borderline incoherent and that it actually takes years of hard work to create a seamless story.  Not even a GOOD story.  Just one that makes sense from beginning to end.
But we've established that there ARE good screenwriters out there. As many as a hundred of them. That should be enough to take care of most of the movies we see. So why do movies still suck? Why are films like Transformers so badly written? Or Dark Shadows? Or John Carter? Or Battleship? Or Mirror Mirror? Why are these embarrassingly written projects given hundreds of millions of dollars? The answer to that question isn't simple. In fact, it's very complicated. But if you want to know, read on.
TIME – Unless you're writing a spec, you're usually up against the gun in a project. And since only one out of every ten produced movies is a spec script, most writers are racing to beat a deadline. The faster you're forced to work, the lower the quality that work tends to be. That's because creativity takes time. It takes trial and error. It takes seeing what works and what doesn't. It takes rewriting and rewriting and then more rewriting. Without time, you're likely to write something lousy, no matter how good of a writer you are.
DIRECTOR AND ACTOR ARE STILL SUPERIOR TO SCREENWRITER – When putting a project together, studios know that the two most important elements are the director and the lead actor. A good director is going to give you the best chance for making a good movie, and a big actor is going to give you a large enough budget to get a wide release. When looking at the director, the actor, and the screenplay, then, it makes sense that a studio would pay the least amount of attention to the script. With that said, most actors and directors won't sign onto a project without a good script (or good source material). So the screenplay is still important. The problem is…
DIRECTORS COME ON LATE THEN SCREW SHIT UP – While there are directors who will shepherd projects over a long period of time, a lot of times a director will come onto a project as it's greenlit and given a production date. Since directors are creative people, they're going to want to play with the script and get it the way they want it. Which means if a writer has been perfecting that script over three years, they now have to rewrite the whole damn thing to the director's vision – a vision they may not entirely agree with – within a matter of months. More times than not, this results in a worse screenplay.
PASSION – You want to know the truth about Hollywood? Passion may be the most important factor in getting a movie made. That's because this business is designed to KEEP movies from getting made. It's much easier and safer for people in all factions of the business to say no to a project than yes. Yes means their ass is on the line if the movie fails. Why put yourself in that position? For that reason, the stuff that gets through is often the result of a producer or group of producers who will stop at nothing to get their movie made. These producers, who may be experienced vets or total newbs, will gladly go to every shop, every studio, every production company, and keep racking up 'no's' until they find that one yes. And guess what, it'll have nothing to do with how good the script or project is. It will just be because these guys refused to take no for an answer. This means, ironically, a lot of badly written projects get made because of passion.
BIG IDEA WRITERS AREN'T OFTEN THE BEST WRITERS – Lots of "big idea" writers who are good at coming up with concepts and trailer-worthy set-pieces will slip past the Hollywood gates and into the system. These writers aren't necessarily "bad," but they didn't make it to the top because they're experts at character or theme or structure. They made it because they came up with some big futuristic time-travel spec that got some pub all over town. These writers then get big-movie assignments due to their spec and the best of these subpar writers become premiere summer tent-pole movie scribes – scripting such classics as Battleship and Transformers. Sure, you could bring in someone like David Mamet to write Transformers and the script would be better in areas like character and dialogue. But it would probably lack a lot of the fun and "bigness" that you want from these movies. So you'd be gaining something but you'd lose something as well. Since an executive knows that the last thing a 14 year old in Kansas cares about is theme, he's likely to go with the big idea writer over Mr. Mamet.
MO MONEY MO PROBLEMS – The other day a producer told me that this one well-known indie writer-director who's had a hard time breaking into Hollywood called him and basically said, "I want 20 million dollars to make my movie and I don't want you or anyone at your company to bother me." Unfortunately, that's not the way it works. Money comes from a bunch of different places these days (foreign financing, private investing, production houses, studios, etc.) and the bigger the pot, the more people want to be involved in the decision-making. If you're making a movie like Transformers, with a budget of 250 million, you will have TONS of people sticking their finger in the pie. And chances are, a lot of these people won't know jack-shit about writing. In these cases, the screenwriters aren't even really writing a script. They're MANAGING a dearth of strange and sometimes terrible ideas and trying to turn them into a story that makes sense. This is one of the main reasons why these giant movies are so terribly written. Too many cooks in the kitchen.
There are, of course, other reasons for badly-written films. Endless development. Foreign financing that puts little emphasis on the screenplay. Producers who hire their friends instead of good writers. And the bar for sequels, like "A Good Day To Die Hard," just isn't that high.
So what's the solution here? Is there a way out of this mess? The thing that studios don't realize is that it's in their best interest to write a good screenplay. Not only does a well-written movie encourage positive word of mouth, which means more audiences members and repeat business, but the film has a better life in the post-theatrical market. It also increases the likelihood of building that all-important franchise everyone's chasing.
In order to get scripts in better shape, Hollywood needs to make some sacrifices, stuff that they probably don't want to do because it goes against everything they've done up to this point. First, they should look closer at the Pixar approach. Pixar screens multiple storyboard previews of their movies in order to get a feel for how the story is playing. The writer, who's usually on the project for years, is then able to see what isn't working and fix it. This perk is available because it takes so long to make an animated movie, time live-action films don't have. Live action films are usually backed into tighter schedules, giving the writer less freedom to figure things out. But you do find the occasional live-action project that takes its time, like the Batman films and anything directed by James Cameron.  And we see the results when those films finally come to screen. I realize studios have corporate commitments and need to meet certain financial forecasts, but with a little more planning, they should be able to take that extra time and get the script right.
Producers and studios also need to keep the same writer on the project if possible. I realize this means less work for writers (since only one writer will be on the job), but if you want to make good movies, you need to keep writers around who understand the project. A huge reason movies feel so unfocused and disjointed is because Writer F had no idea what Writer A was trying to do when he wrote the original screenplay and therefore changed everything that made everyone fall in love with the script in the first place!
If agents and writers hate this idea because it means less jobs, what about doing what the studios did back in the old days where they kept 20-some writers under contract every year? Those writers would then be available to come in to give notes on the studios' key projects. This is essentially what Pixar does and it's proven to be an effective model. In addition to this, hire smart producers who actually understand storytelling and screenwriting. A reason a lot of writers get replaced is because the producer who hired them doesn't know how to get the most out of them. Therefore when the script stops improving, they just hire someone else. A good producer will guide a writer into overcoming any problems a script may encounter.
Production companies and studios also need to take more chances on scripts that are ready to go, even if they're afraid of them because they don't fit into their proven paradigm. When The Streetlights Go On, After Hailey, Desperate Hours. Everyone loves these scripts but they're still not being made. If you already have a script that people love, don't fuck with it. Just make the damn thing. I'm not saying you have to put a hundred million dollars into these projects. You have to make them for the right price. But moviegoers out there want better writing. You have it. All you have to do is greenlight the film and make it.
Let the scripts be critiqued online. It always makes me laugh when studios spend 50 million bucks to fix movies they've already shot, usually because of story problems. Why not put your scripts online and let the fans critique them? Let them spot what's wrong ahead of time so you don't have to pay the price later. Your everyday moviegoing audience won't pay attention to this, so you won't spoil the film for the masses. And your core cinephile fan who participates is going to see the next Spiderman or Guardians Of The Galaxy film anyway. In all likelihood, being a part of the development process, even indirectly, is going to get them even more excited to see the film. This has gone on on a smaller scale on Scriptshadow for years. I've been told from numerous producers that they made changes to their scripts based on the comments from people who read them here. So I know it works. The question is, will studios put their egos aside to do that for their bigger projects? That remains to be seen.
As you can see, there are no easy answers here. There are a lot of things working against good writing. In many ways, you can consider it a minor miracle when a well-told story DOES reach the screen. But I think with a few changes, we could make sure good screenplays happen more often. And besides, by treating America (and the world) to better movies, our industry wouldn't be the butt of so many jokes across the country about how they "could've written something better." And with that, I'm out of here. What do you guys think?