Genre: Sci-fi
Premise: A love story set in a time where a dying scientist is able to upload his consciousness into the internet and, facing its global implications, must fight against the forces who are actively working against the existence of a singularity.
About: Transcendence is one of the few spec scripts that made it to the big screen this year, and a popular one with script readers, including myself. It was Wally Pfister's directorial debut. Pfister, Christopher Nolan's long-time cinematographer, was blessed with a strong cast that included Johnny Depp, Rebecca Hall, Morgan Freeman, Cillian Murphy, Kate Mara and Paul Bettany. Despite what looked to be a surefire hit, the film was botched in just about every manner. Critics blasted it (it got a 20% on Rotten Tomatoes) and audiences didn't come to see it (it made 11 million bucks over the weekend). So today, the question is, why? What happened? Where did things go wrong? I'd like to find out.
Writer: Jack Paglen
Details: 120 minutes/131 pages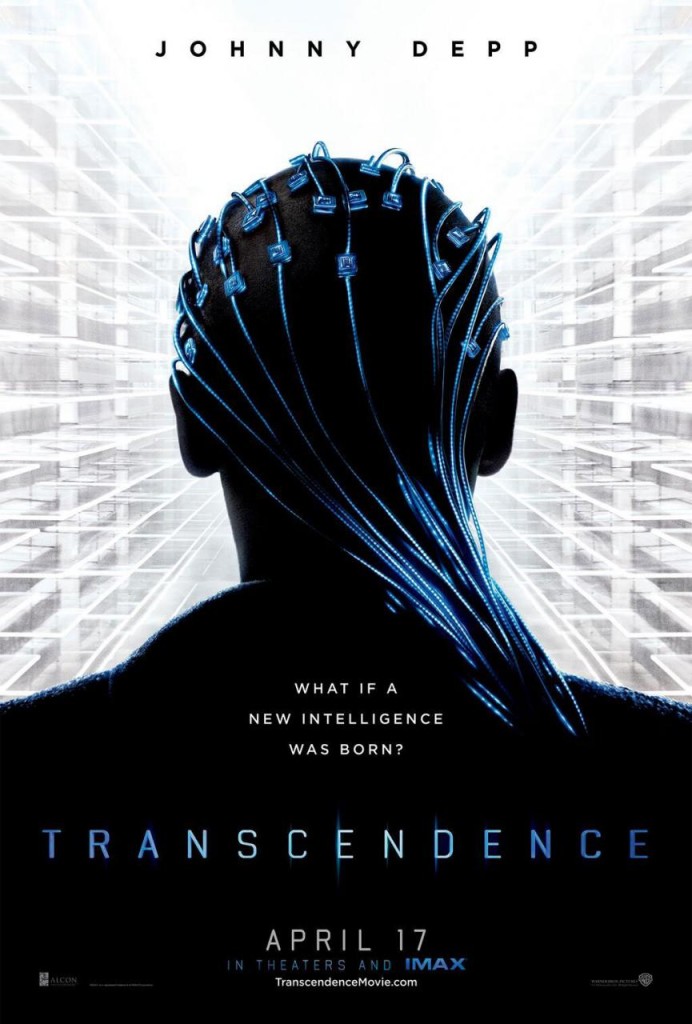 Transcendence just made every single one of your jobs as writers a thousand times harder.
You may not know this, but every time a spec-script-turned-film bombs at the box office, it hurts you. Because the studios log that away and say "Yet another reason not to make spec scripts."  Which makes it harder for you, my dear writer friend, to sell a screenplay.  I mean, first Draft Day bombs and now this??  We're not exactly making a strong counter-case here.
The thing is, this should've worked.  If ever there was a spec that felt right being turned into a movie, it was this one.  It had an interesting role for a lead to play, a marketable premise, some intriguing new themes our interconnected planet is dealing with and some inventive set pieces.  Black List voters jumped on board.  And pretty much everyone I talked to liked the script.  So then what went wrong?
For those who don't know much about the film, here's an abbreviated plot breakdown:
40-something Will Caster is one of a handful of scientists across the world who is making strides in artificial intelligence. His goal is to reach the "Singularity," a nerdy term for when computers become as smart as humans. From there, it's assumed, computers will become exponentially smarter than humans, to the point where they may want to get rid of us.
Which is exactly why a renegade group out there known as the "RIFT" is trying to assassinate Will and others like him. To "save the world." They do end up shooting Will but not killing him. However, just when he thinks he's in the clear, Will learns that the bullet was laced with uranium. Will will be dead in weeks from radiation poisoning.
Will's wife Evelyn, who loves him more than anything, comes up with this wacky idea to use Will's own research to save him, uploading his brain into a computer. With the help of Will's reluctant best friend, Max, they're able to pull this off just before the RIFT find them.
With the entire internet at his hands, Will becomes really powerful, and starts building a super town out in the middle of the desert. While at first Evelyn was excited to have her man back, now she's kinda freaked out. Will monitors her 24/7, and she's starting to feel like a kept woman. RIFT joins up with a small department in the FBI to try and take Will and his new city down, but it looks like it's going to be too little, too late.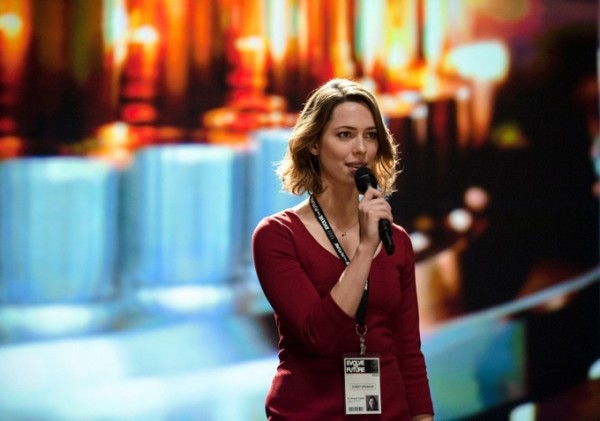 "So let me get this straight Mr. Pfister. You want me to look bored the entire movie?"
The first thing I realized about the screen translation of Transcendence was that two of my favorite things about the script were gone. First, Pfister decided to nix the love-triangle between Max, Will, and Evelyn, which was a strange choice. Max's inner struggle about whether to help Evelyn save her husband even though he secretly loved her, was one of the only aspects of the script that added any layers to the scenes. Without that, everything pretty much played out on the surface.
Then there was the compete lack of any set pieces. In the script, we get this super battle with Will's self-made super-soldiers (which he creates via nano technology) throwing tanks and doing all these impossible things. In the movie, these "super nano humans" never engaged in any physical attacks. It was beyond bizarre. We built up to three major battle scenes, but nothing actually happened! Right as the nano-soldiers were about to unleash their awesomeness, they'd just… stop.
Now, obviously this could have been due to budgetary reasons. But I suspect it might have actually been a choice. In the script (major spoiler) we find out at the end that, despite RIFT's insistence otherwise, Will wasn't trying to rule the world. He was trying to help Evelyn "change the world."  In other words, Will was never bad.  He was good! In order for this "shocking" twist to work, I'm guessing our director thought, "Well then Will can't actually kill anybody! He's a good guy." "Aha," he continued. "That means we can't have those casualty-heavy set pieces anymore."
This was a terrible choice, and a trap many writers fall into. In order to make one small aspect of their script work, they sacrifice other bigger parts of the script. In this case, we lost out on these cool set pieces for a lame twist that didn't make all that much sense anyway.
But the truth is, I don't think either of these were the reason Transcendence sucked. If you inserted those changes into the movie right now, it would've been only marginally better (maybe 35% Rotten Tomatoes instead of 20%). The reason this movie sucked was mainly due to something writers have zero control over: bad directing.
This film was botched on the directing end pretty much from the very first frame, when we get an absolutely unnecessary flash-forward (which was added to the script for God knows what reason) showing a future without internet or something. It did NOTHING for the story except make an already dangerously slow first act five minutes slower.
But here's the real issue. Pfister has spent the majority of his career being a technician. His job is to capture an image. Directing, on the other hand, is a creative role, requiring thought and inventive choices and imagination and inspiration.  Pfister never figured that out, and therefore approached directing like a technician would.
Look at Transcendence: Everything was "technically" okay here. The effects shots were fine. The cinematography was pretty good. The lighting was fine. Actors stood where they were supposed to stand and delivered their lines when they were supposed to deliver them.
But that's not what a director is supposed to do. A director must elevate the material on the page. And Pfister was only interested in transferring the material from the page. For example, one of the most important things a director must do is get performances out of his actors. There were zero performances in Transcendence. Not a single one. Every single actor in this movie played THE EXACT SAME EMOTION. Which was downtrodden/sad/reserved. I have never seen a movie where every character acted so similarly.
Also, the dangerous thing about a character who is downtrodden/sad/reserved is that if you play that emotion wrong, it comes off as "bored." And for that reason, every single actor in this movie looked bored. They looked unengaged. It was almost like there was a meeting beforehand to drive home the point that nobody was to emit any emotion during this movie. Ever. Just look sad and deliver your lines in a monotonous voice.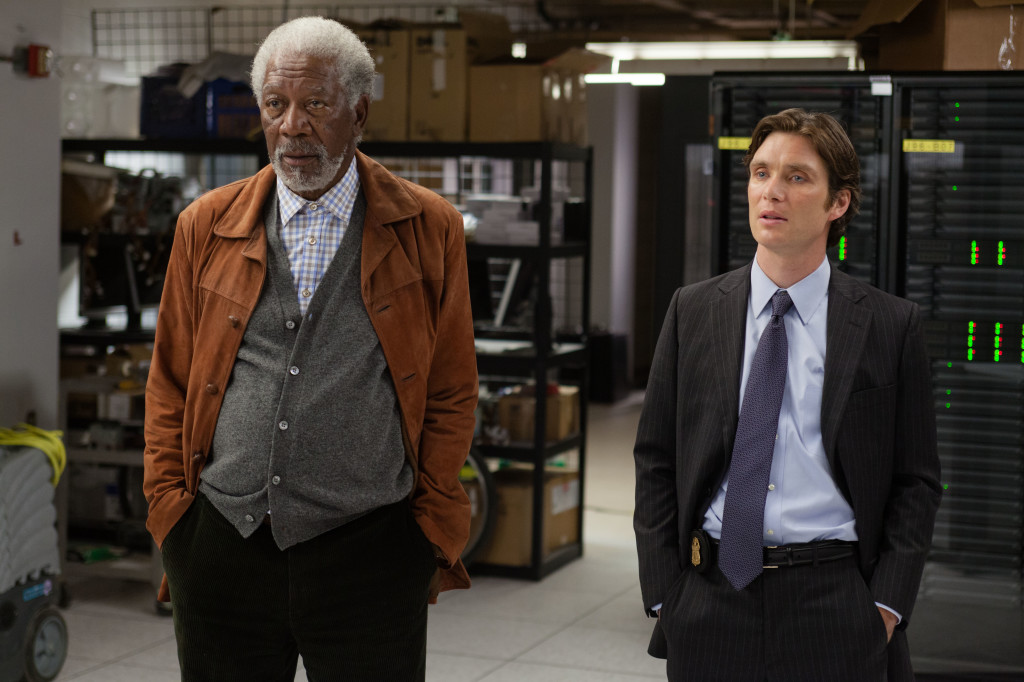 "Hi, I'm Agent Bored." "And I'm Agent Sad."
The question was: Was this problem there in the script or just in the movie? It's been awhile since I read the script, but I remember a more vivid and varied cast. I remember more personality in the characters. And again, I remember all the subtext that played out in that love triangle. With that gone, and everyone pretty much speaking on-the-nose, surface-level sentences to one another, it was hard to find any drama anywhere. This means you had flat performances delivering flat lines inside flat relationships. That right there is Transcendence in a nutshell.
Now, there was one big script mistake that I didn't notice the first time around that I'm kicking myself for. And it's a biggie. In fact, it's one of the most destructive things you can do to your screenplay – a succubus that can destroy your script from the inside-out. Evelyn, our main character, was passive/reactive (aka the old passive protagonist problem – PPP). It's almost impossible for a script to overcome a passive protagonist, and Transcendence shows why.
EVELYN NEVER DOES ANYTHING! She never instigates anything. She never activates anything. She never goes after anything. When your main character doesn't do anything other than wait around for other people to make choices or do things, we will get bored with her.  We will get annoyed by her.  We will build up anger towards her, quietly thinking with each passing minute, "Why aren't you DOING anything???"  And that is exactly what happened here.
In fact, Evelyn is so unengaged that we begin to wonder if she really is the main character. Max, Will's friend, is the one trying to stop all of this, but even HE'S passive in the way he goes about it, allowing RIFT to come to him and suggest they rescue her. So that's two out of our three main characters who aren't doing anything but waiting for others to tell them what to do.
That leaves Will. Will is active, but it's never clear WHAT he's actively trying to do. He's building something… but why? We're not sure. In the script, where we have action scenes of RIFT attacking Will, we're distracted enough that we don't really care that much. But now, with there being virtually no action at all, we're a lot more aware that Will's creation doesn't seem to have a point.
Finally I was reminded, after reading and then watching the film, that seemingly trivial logic issues on the page become INTENSELY MAGNIFIED on the screen. When you read, your brain is more active, as it needs to construct the images of the story you're reading. When you watch a movie, however, it's more of a passive experience and because of that, your brain has more time to ask questions, to wonder. Indeed, I couldn't stop wondering WHY THE HELL the U.S. Army wasn't trying to get rid of Will's mini-fortress??? If it was really as dangerous as they were saying, why only send a second-tier local FBI agent to fix the problem??
So what does this all mean? Well, I think the badness that is Transcendence can be blamed equally on the director and the final shooting script. Wally Pfister did not infuse a single scene with life. NOT ONE! And that's not hyperbole. Go watch this and point out one scene that was inspired. You can't.
But you can't discount that script issues played a part in the problem. Like the choice to eliminate the love story, the lack of any real set pieces (which was a strength in the original script), instituting a passive main character, and allowing heavy logic issues to slip through the development phase.
If there's anything I learned here, it's that if it feels like a minor problem on the page, it's going to be a HUGE PROBLEM on the screen. Get it fixed or be embarrassed once you see all those glossy eyes at the premiere.
[x] what the hell did I just watch?
[ ] wasn't for me
[ ] worth the price of admission
[ ] impressive
[ ] genius
What I learned: Something else I learned here was the importance of CHARACTER VARIATION. Every character here emitted the same downbeat serious demeanor and it absolutely killed the movie. Without variation in character, characters can't contrast. Without contrast, everyone feels like a clone, a walking copy of one another. Have someone get angry. Have someone be funny. Have someone be crazy. Have someone be awkward. But whatever you do, don't have everybody be exactly alike.