Today we look at an old Blade Runner 2 script and get an idea of what the sequel to the cult classic might look like.
Genre: Science-Fiction
Premise: When an old blade runner flies into Los Angeles to find someone who can save his dying soul mate, he's targeted by a young breed of blade runner who's tasked with taking him out.
About: If there is a project that more exemplifies "Development Hell" than Blade Runner 2, I'd like to know what it is. Over the past 25 years, the project was happening, then it wasn't, then it was, then it wasn't. Harrison Ford was involved, then he wasn't. Ridley Scott was involved, then he wasn't. Well the project has finally come together with one of the flashiest packages Hollywood can offer. You've got Harrison Ford reprising his role. You've got Ryan Gosling playing the young blade runner. And you've got Denis Villeneuve (Arrival) directing. It should be noted that this is a 1997 draft of the script so I have no idea if they're using the same plot or not. A novel for Blade Runner 2 was written, which is what this draft is based on. The writer, Stuart Hazeldine, has been pretty absent in Hollywood since he wrote this draft, until recently when he just got a huge directing gig with The Shack.
Writer: Stuart Hazeldine (based on the novel BLADE RUNNER 2 by K.W. Jeter)
Details: 126 pages (November 1, 1997 draft)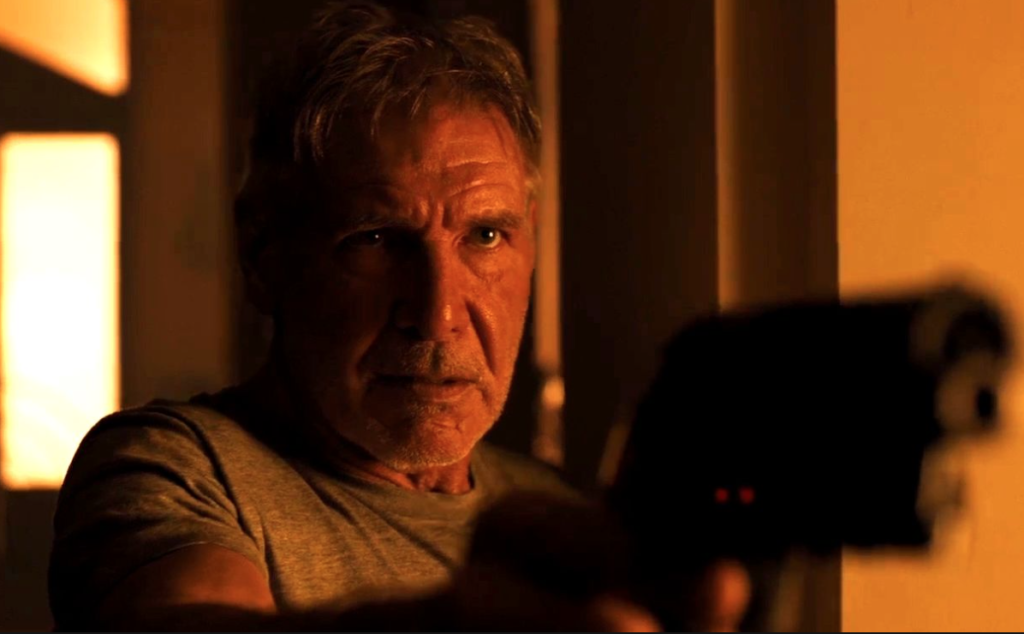 Okay, real talk.
Blade Runner is a visual and aural masterpiece and one of the greatest science-fiction films ever made. There's no disputing that. The iconic shot of a car flying towards the giant exterior television with the Vangelis soundtrack playing in the background? Magical.
HOWEVER.
From a screenwriting standpoint, the film leaves something to be desired. Narratively, it starts out strong, then wonks around through a casual second act, before sort of coming together at the end. The reason given for why Blade Runner was never popular with audiences was that it was too "edgy" or too "dark."
B.S.
In reality, the screenplay wasn't very good. A stronger story would've meant stronger word of mouth which would've meant more people seeing the film.
Look at Arrival (ironically directed by the same person who will be directing Blade Runner 2). Offbeat sci-fi film that's been a box office bonanza built entirely on word-of-mouth.
I guess that's what makes the movie unique though, and like an obscure band, it's always more fun to prop up what others don't like. Will Blade Runner 2 change the narrative, or keep the offbeat sensibilities of the first film?
It's been a decade since we last saw Deckard, our former LAPD blade runner who's now hiding in the countryside with Rachael, the replicant he fell in love with. Replicants are only supposed to be able to live four years. But Deckard has built a cryo-chamber that's extended Rachael's life.
Unfortunately, even with life extension, Rachael's going to die soon. That is, unless, Deckard can find someone who knows how to hack the "life limitation" code inside replicants. So he heads back into dangerous Los Angeles to visit an old friend who may be able to point him in the right direction.
Meanwhile, Deckard's old boss learns that he's back in town. Since aiding a replicant is illegal, he tasks a snazzy new blade runner, Andersson, to find and kill Deckard. In case you were wondering, the extra 's' in Andersson stands for "slick."
Deckard's journey leads him back to the Tyrell corporation, the place that makes the replicants, where a new woman named Sarah is now running the company. Sarah tells Deckard she wants him to finish the job he started a decade ago – find and kill the sixth replicant. If he does that, she'll give him the key to extending Rachael's lifespan.
And so the race is on. Deckard has no idea who this replicant is or what he looks like. But he must find and kill him before a determined Andersson finds and kills him first.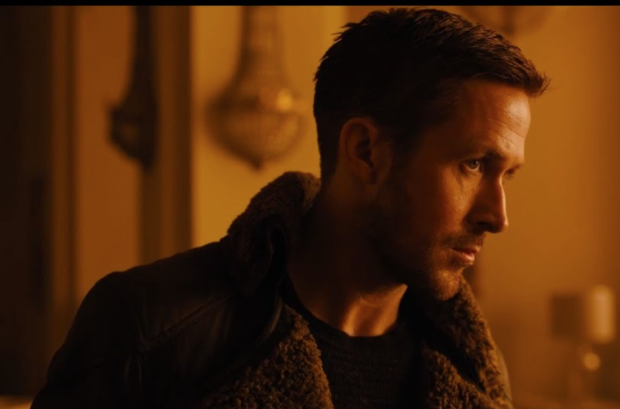 Blade Runner 2 has a traditional story setup. Deckard's "wife" is dying. So he agrees to "one last job" in order to save her. What's unique about Blade Runner, though, is the replicant twist. The person our hero is trying to take down could be anyone. Hell, he could be the guy staring back at you in the mirror.
Also, as with every good story, you want to add urgency if possible. Deckard running off and trying to find a replicant unimpeded is fine. But not as exciting as if Deckard is being chased by a cop who's trying to kill him as well. Every moment is heightened when there's someone on your heels.
A lot has been made of Blade Runner's unapologetic darkness. As we all know, the word "dark" gets geeks more revved up than an IMAX preview of a new Christopher Nolan film. It is the operative word for cinephiles getting hot and giggly. It doesn't matter if a sci-fi film is TERRIBLE. If it's dark, there will be geeks who stand by it til the end.
One of the distinguishing characteristic between a dark and a "light" movie is the goal of the protagonist. If the protagonist is attempting to KILL someone, the overall tone of the movie will be dark. If the protagonist is trying to SAVE someone, the overall tone will be light.
What's the goal of the original Blade Runner? – Go and kill some dudes. What's the goal of this new one? – Go kill the final replicant. We even have a SECOND blade runner being tasked with trying to kill our hero.
Hollywood knows that darkness equals less box office, so they're always fighting back against these narratives to give them some light. For example, Deckard is doing all of this to SAVE SOMEONE'S LIFE. This offsets the darkness a little, improving the chances that more butts show up in seats.
I think that's why one of the darker movies in history, Silence of the Lambs, also made a ton of money. Yes, Clarice was tasked with (essentially) killing a man. But she's also trying to save someone as well. They found the perfect balance in that story.
In comparison, did any of you see that 2010 movie, Edge of Darkness, starring Mel Gibson? You probably barely remember it if you did. That's because the movie is about a dude who wants to kill the people responsible for killing his daughter. It's dark and sad because it's solely about killing. There is no light.
And therein lies the quandary. You get "street cred" as a writer for going dark. But you get money and jobs for going light. It's why writers are obsessed with straddling that line to find the perfect balance – writing the next Silence of the Lambs.
Getting back to Blade Runner 2, this script, from a storytelling perspective, is actually stronger than the first film. It has more going on. But that doesn't mean the film itself will be better. Blade Runner is one of the top 5 directed sci-fi films of all time, maybe top 20 directed films of all time period. From a DIRECTING perspective, it's amazing.
So if Denis is able to capture that same magic, and he rides this more active plot (assuming they're doing something similar) he may achieve what Scott could not – a dark movie that also breaks through to the popular masses.
[ ] What the hell did I just read?
[ ] wasn't for me
[x] worth the read
[ ] impressive
[ ] genius
What I learned: If you're struggling with a tone that's too dark, add more saving!