Genre: TV Pilot – Drama
Premise: A young Pakistani New Yorker stumbles into the best night of his life, only to have it fall apart in the worst way imaginable.
About: I don't know where writer Richard Price has been hiding for the past 15 years. His last official writing credits include a bunch of episodes from the acclaimed HBO show, The Wire, back in 2002. Maybe it's appropriate, then, that Price has come back to HBO for his current gig, Criminal Justice. HBO is high on this series and expects it to be the next "water cooler" show, which is a bold statement for a show that doesn't include white walkers or zombies (none in the pilot at least!). Criminal Justice, which is based on a BBC show, was a passion project for James Gandolfini.  Gandolfini's death led to Robert DeNiro taking the roll.  But a scheduling conflict led to the role ultimately going to John Turturro.  Strangely enough, the pilot for the series was directed by Steve Zallian, who wrote yesterday's "Exodus."
Writer: Richard Price
Details: 59 pages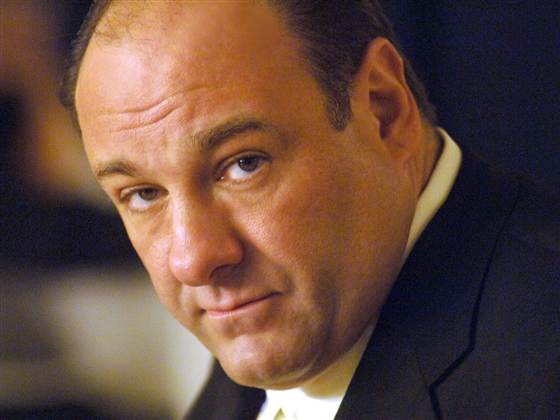 Gandolfini's passion project
The great thing about reading is that one day you're learning about queens from 1500 B.C. And the next day you're riding shotgun with a character from Queens.
I was excited when I heard about this one. While I don't always like the pilots coming out of HBO, I can't argue that they're often the deepest and most thoughtful in the business, even more so than AMC (which used to lead the pack but has been faltering as of late). And the buzz behind this one is big.
Criminal Justice introduces us to two Pakistani best friends living in Queens – Nasir "Naz" Khan and Amir Farik. Naz and Amir are as Americanized as it gets. They go to college here. They have an unhealthy love for basketball. At 19 years old, both hope to graduate, work hard, and do something with their lives.
But Naz is a little more experimental than Amir. And when one of the basketball players from their team invites them to a party in the city that night, Naz doesn't hesitate.
Problem is, Amir backs out at the last moment and Naz doesn't have a ride. So he steals his father's cab at the last second. This leads to some funny situations where he keeps having to turn people away trying to get into his cab. That is until a beautiful young African American girl, Andrea Cornish, pops in.
Andrea doesn't really have a destination. She'll go anywhere there's adventure. And after some flirty conversation, the two find themselves back at her apartment. Ecstasy is downed. Alcohol is consumed. And one thing leads to another.
After sex, Naz leaves the room and passes out. When he wakes up and comes back, he finds that Andrea has been stabbed to death. Naz freaks out, leaves, but is so drunk he crashes his cab. Over the next hour, police gradually put together that their DUI arrest may be Andrea's murderer. And just like that, Naz's life is changed forever.
I want to talk a little bit about structure today because we can learn a lot about structure from the Criminal Justice pilot. Remember that for every moment in your script, there needs to be an engine underneath the surface, something driving not just the story, but our interest in the story.
Here, we start off with an introduction to Naz and his life. Nothing technically needs to be happening at this point in the story. Readers will give you time to introduce your main character in his element (show us the world he lives in). You can't keep this going for too long though. Sooner or later, an engine has to be added.
The first engine is when Naz gets invited to the party. Now we have direction – a place to go – something to look forward to. So we're going to stick around to see what happens when Naz gets to this party. The next 10-15 pages are about that preparation, about the obstacles that pop up which throw the party in doubt, and how Naz overcomes them.
The next engine is when Andrea arrives in the story. You hear me talk about it a lot – a looming sense of dread. We get the sense right away that Andrea is a dangerous harbinger for things to come. I mean how many times do you meet a gorgeous girl in the middle of the city and she just throws herself at you? If it's too good to be true, it probably is. So our curiosity for how this is going to end up keeps us reading.
The next engine is when Naz goes back to Andrea's place. The car's practically driving itself at this point. We're at the climax of their adventure together. Of course we're intrigued to see what will happen. And we're not disappointed. What happens is murder.
The engine for the rest of the script, then, revolves around a question: Will Naz get away? As the police catch him and, piece by piece, put him at the crime scene, we're wondering how the hell Naz is going to get out of this.
A lot of writers will tell you that they want to create a "slow build" with their script, but beginner writers will often misinterpret this to mean, "I can write 20 slow scenes in a row and you just have to deal with it." There's a lot more to it than that. This pilot may seem like a slow build, but as I've shown you above, there are carefully created engines running underneath every section of the story designed to keep you interested.
Despite that, Criminal Justice was still missing something. It was good. But something was keeping it from being great. I thought some missed opportunities may have been the issue. For example, early on, Naz uses Mapquest to map out his trip to the party. Since nobody uses Mapquest anymore, I thought this was a hint that the story was taking place in the past.
To that end, I thought Naz was going to get arrested for a murder he didn't commit, then the very next day, the payoff would be that it was 9/11, 2001. And Naz was going to find himself going through a court system set on making an example out of him. Basically, the show would chronicle the worst time ever and worst place ever to become a middle-eastern man implicated for the murder of an American.
Once that wasn't the case, I thought Naz was going to get away that evening, the cops missing the connective tissue that would tie him to the murder, and the subsequent episodes would chronicle Naz tiptoeing around his secret as the police investigation got closer and closer to finding him.
Instead, the end of Criminal Justice's pilot has them realizing Naz is the killer and arresting him, which gave the pilot a finality that almost made you think, why do I need to tune in anymore? I suppose we're meant to wonder if someone else killed Andrea. But for some reason, Price didn't make that option exciting enough. I don't know if it's that he skittered past it too quickly or didn't put enough emphasis on it. But this mysterious "other person" scenario wasn't given enough weight.
Finally, I'm left to wonder why is there all this emphasis on race when race doesn't really play a part in the story? Again, if this was happening closer to 9/11, the Pakistani angle would feel more relevant. But there's nary a mention about Naz's nationality by any of the characters except a random black witness. The main character just as easily could've been a white guy and nothing would've changed. If you're going to play with race, go full steam ahead.
Then again, maybe these are questions that will be answered in the coming episodes. And let me reiterate that I think this is a good pilot. I'm just not sure some of the choices in the episode's second half were as strong as those in the first.
[ ] what the hell did I just read?
[ ] wasn't for me
[x] worth the read
[ ] impressive
[ ] genius
What I learned: A slow build can work – even 20-30 pages of story where not a whole lot is "happening" – as long as there are engines underneath the story pushing our interest forward. Here we had a destination (the party), an impending sense of dread (Andrea) and a powerful question (would Naz get out of this terrible situation?). These are not the only engines you have at your disposal. But the point is, when you're starting slow, have a plan for how to keep those slow parts interesting. You can't just set characters up for 30 pages and expect the reader to stay interested. It ain't going to happen.