Get Your Script Reviewed On Scriptshadow!: To submit your script for an Amateur Review, send in a PDF of your script, along with the title, genre, logline, and finally, something interesting about yourself and/or your script that you'd like us to post along with the script if reviewed. Use my submission address please: Carsonreeves3@gmail.com. Remember that your script will be posted. If you're nervous about the effects of a bad review, feel free to use an alias name and/or title. It's a good idea to resubmit every couple of weeks so your submission stays near the top.
Genre: Mystery/Thriller
Premise (from writer): A troubled detective operates outside the law when he buys an underage prostitute to perform "favors." But when a 16-year-old girl goes missing and he must use her diary to reconstruct the events that led to her disappearance, an unimaginable truth emerges.
Why You Should Read (from writer): You once wrote on your blog that you had passed along a script because it was RFG (Really Fucking Good). The person you sent that script to, agreed with you about it being RFG and they passed it along, etc. — Well, I've been told that my script is RFG and I'm passing it along to you as I'd like to see what the SS community thinks. — It's a dark tale and honestly, I was in a fucked-up place when I wrote it. Hell, I still might be there. But while I love reading a good mindbender, I loved writing one even more.
Writer: Carver Gray
Details: 125 pages!!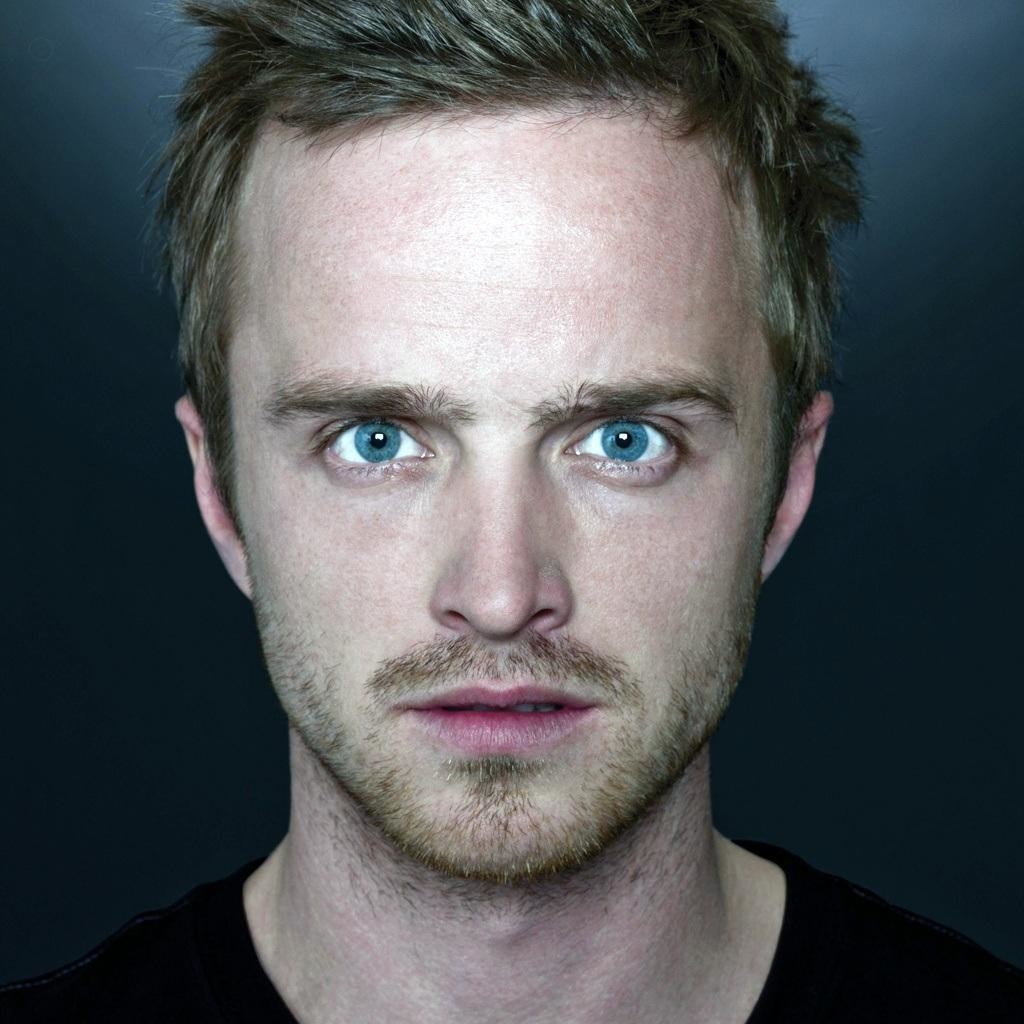 We need some Aaron Paul action for Ryan here.
It's time to break out those stars and stripes and celebrate America's birthday everyone! How do we do that on Scriptshadow? By reviewing a script about a missing girl who's likely been brutally murdered. Woo-hoo! What's more American than that!
Ahh, you think I'm joking. We've had a handful of angry commenters over the years complaining of too many "missing women" scripts. But here's why I think the formula works. There's something about a young beautiful woman that represents hope. We see endless possibilities in that life. So when that's taken, it's like our own hopes and dreams (a very American ideology) are taken as well. So there's a symbolic nature to getting that girl back. It's like getting our dreams back.
"Unlawful" follows 27 year-old detective, Ryan Risberg. Ryan's finally coming back to work after a stint at rehab and that treatment must've kicked ass because he's already shooting up heroin 24 hours into his recovery.
To facilitate his addiction, Ryan buys a hooker for the week, 14 year-old, Deja. Because Ryan's scared of needles, he needs Deja to inject him. This will cost him a pretty penny – $1500 to be exact. I have a feeling Ryan could've done better by shopping around.
The first day back at work, Ryan's assigned the case of a missing 16 year-old girl, Sadie Mullen. Sadie slipped out of her house one evening and never came back. The cops aren't sure if she just ran away or there's foul play involved, so that's where Ryan comes in.
Through Sadie's best friend, Jolene, Ryan learns that Sadie was seeing some frat boy named Nick. The two went out one night and Sadie hasn't been seen since. Complicating matters is that Nick is missing as well. Did he kill Sadie and go on the run?
Meanwhile, Ryan is getting high on anything he can find (his current infatuation is air dusting compressors) and dealing with his own demons – a daughter he had when he was younger that the mom ran off with. As he gets closer to finding out the truth of what happened to Sadie, he begins to suspect that, gasp, she might be his child.
Unlawful is solid. Carver sets up a really nice mystery here. It gives our main character a noble goal that powers the story through its running time. Carver's obviously put a lot of effort into Ryan, as well. The dude is really fucked up. And his relationship with a 14 year-old black prostitute gives the script an edge.
And that's EXTREMELY important when you're writing dark thrillers. I often feel that for a dark thriller spec to sell, you have to be the most fucked up kid on the block. You have to be able to go to places that other writers can't or are afraid to. That's why Lambs and Seven still resonate today. They went to some really dark fucked up places (a form of torture where you simultaneously starve the person yet give them just enough calories to keep them alive? WHO THINKS OF THAT???).
I also thought the ending was great. And it saved this script for me because through the bulk of it, I was mentally leaning towards a high "wasn't for me." The ending (spoilers!) has Jolene killing both Nick and Sadie. And also, it turns out that Jolene is Ryan's daughter. So he's captured the killer, but he now has to decide whether to put the daughter he's been looking for all his life behind bars for the rest of her life. That's a great dilemma!
Here's where Unlawful went sideways on me. IT'S FUCKING TOO LONG! This is a 125 page script. Really!?? For a single-thread plot?? I get it if you're writing Pulp Fiction with multiple narratives or a script with a more complicated structure (the dual-character-perspectives of Gone Girl). But this isn't that. I suppose we do get some backstory scenes with Sadie's diary. But that's not enough to justify 125 pages. This shouldn't have been a page over 110.
And readers know this. And you can lose a reader that way. Remember, readers are always scared to recommend things. They're afraid their bosses are going to come back and say, "What is this crap? This sucks." And it makes them look like they have bad taste, the last thing they want their boss to think of them.
So it's almost like readers are looking for you to give them reasons to say no. That way, they can rationalize not passing the script along. In this case, a seasoned reader will say: "This is pretty good. But he doesn't even know that a script like this should be 110 pages. He's obviously a beginner."
So that's the first piece of advice I'd offer Carver. Make this lean and mean. And I say that not just as a page Nazi. I say it because the middle act drags. We start to get a little bored. Cut out every scene that isn't absolutely necessary so we move through this mystery faster.
My other issue is Deja. And I'm going to contradict myself here for a second. Yes, I like the edge that Deja brings. BUT her character is so cut off from the rest of the story that I'm not sure it's worth it. I say this all the time but be careful of plotlines that are off on their own island (that don't co-exist with the rest of the plot).
If you want to include Deja, she's going to have to become part of the bigger story at some point. Even so, you already have two 16 year-old girls you're dealing with (Sadie and Jolene). So can't we use one of them for this role? Or an approximation of this role? In other words, you need to give us some damn good reasons for adding a third teenage girl.
Also, if you do keep Deja, give her more of an arc. We need to see her change. If you wanted to kill two birds with one stone, maybe she starts to help Ryan find this girl. And through that experience, she can learn that she doesn't want to prostitute anymore. Now that I'm thinking about it, the older cop and young prostitute teaming up might come off as a little goofy. But we need to find SOME WAY to connect Deja with this story. Right now, it's not happening.
If you can cut the length down here and figure out what to do with Deja, you'll be in really good shape. Also, add a couple more WTF scenes – scenes that really push the boundaries, like the drug-test dehydration scene. Prove to us you're the most fucked up kid on the block (as long as the scenes are organic to the story and not just there to be fucked up!). A lot of writers are writing these scripts so you have to demonstrate that you're creatively darker than they are. I wish you luck, my friend. And good job!
Screenplay link: Unlawful
[ ] what the hell did I just read?
[ ] wasn't for me
[x] worth the read
[ ] impressive
[ ] genius
What I learned: Figure out which character in your script is the best candidate to arc. In other words, the best character you can take from a negative place at the beginning of the screenplay, to a positive place at the end. Not all characters are created equal and some characters aren't built for huge character arcs. Take Ferris Bueller, for instance. Ferris lives a great life, loves his friends, and is always happy. He doesn't really need to change. Cameron (his best friend), on the other hand, is always depressed, doesn't believe in himself, and has major issues with his father. He's a much better candidate for change. I don't think nearly enough was done here to arc Deja. Yeah, she goes back to her family but it sort of comes out of necessity, because the story no longer needs her, not because it needed to happen for her. So look for those character-arcing candidates, guys. Those arcs, when written well, can have a powerful impact on the audience. We just love seeing people learn and become better. It makes us feel like we can do the same.