Genre: Horror
Premise: A prequel to The Shining, The Overlook Hotel chronicles the 1918 construction of the infamous hotel.
About: Things seem to be really coming together for Glen Mazzara. The longtime TV writer became headline news in the trades when he took over as showrunner for Frank Darabont on The Walking Dead, follwing Darabont's ugly exit from the show. Most predicted the series would suffer in quality, but Mazzara proved them all wrong, bringing the series to new heights. He's now making the transition into features, writing the script for Hancock 2, and writing this high profile scarer for Warner Brothers. The film will be directed by the suddenly resurgent Mark Romanek, who had to wait 8 years between films after his critically appreciated "One Hour Photo" and his moody euthenaisa-esque "Never Let Me Go," the film that got him this job.
Writer: Glen Mazzara (based on the prologue in Stephen King's "The Shining.")
Details: 115 pages – Studio draft (April 30th, 2014)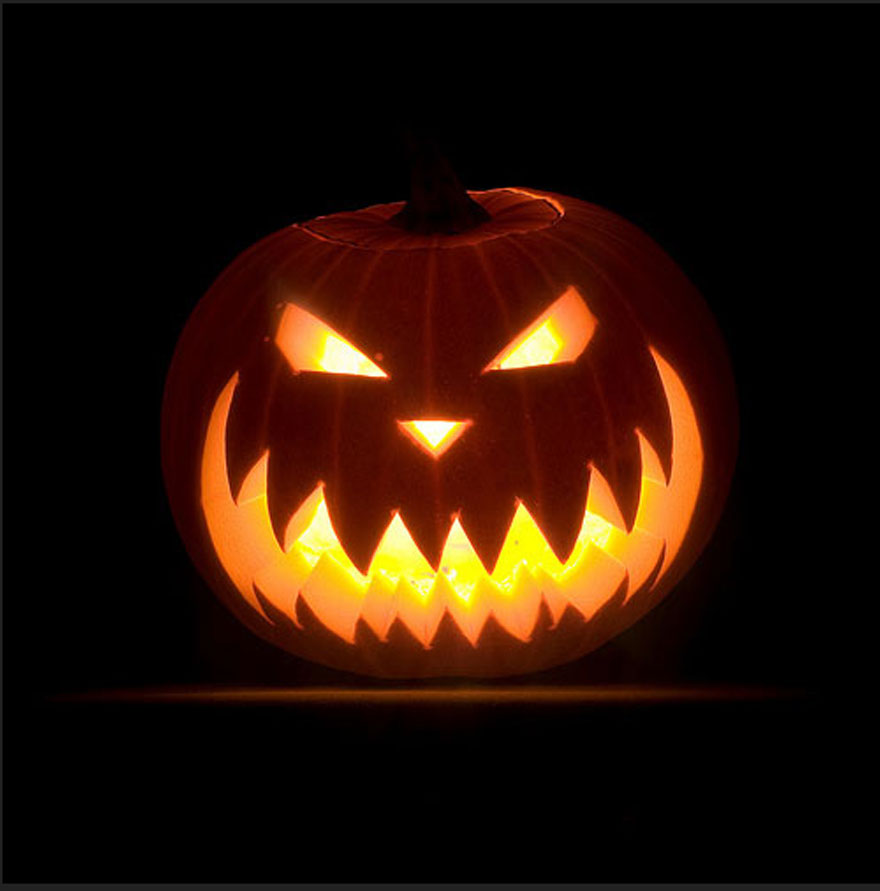 A special "ooh ooh ooh ah ah ah" shout out to everyone on our very last day of Halloween coverage. And what better way to celebrate the spookiest day of the year than with a review of The Shining prequel script!
As much as my bullshit meter goes up when studios try to capitalize on old horror properties (if they were such good ideas, why didn't they make them a long time ago?), I'm more worried about what this means for writers. Between the new "Conjuring" universe approach and now another "based on a big property" release, I'm nervous about what this means for writers trying to sell horror. Horror has been one of the few genres that embraced new ideas from the spec market. If it goes the way of the action and adventure genres, focusing only on IP, that's one less genre we have to play in. I hope I'm overreacting.
Now it might surprise some of you to know that I never really embraced The Shining as one of the horror greats. But I blame that less on story and more on Kubrick. I know he's one of the masters. But his nihilist view of the world has never really gelled with my more hopeful view of things, so there was always a disconnect there. With that said, Jack Nicholson gave a superb performance, and the film was undeniably creepy. Let's see if Mr. Mazzara can live up to that pedigree.
The year is 1918 and Bob T. Watson, husband to one of the richest women in the world, is looking for a way to be his own man – to create something that he can be known for, as opposed to always being seen as, "that rich woman's husband."
His vision is to build the grandest hotel in the nation, a breathtaking behemoth in the Colorado mountains. His plan is to create something so extravagant that the rich and famous will travel across land and sea to stay here.
But things don't start out well. As a line of trucks carrying building supplies snake their way up the mountain, a flash flood hits. Bob can only watch from above as everyone in the trucks is violently wiped out. Decapitations. Bodies being severed in half. It isn't pretty.
But Bob is a business man and decides to push on. He continues to build the hotel, despite the fact that some believe the land is now cursed.
Unfortunately for Bob, his problems aren't limited to flash floods. His 8 year old son, Richard, "sees things" and is constantly claiming to spot dead people, including those men who perished in the flood. He also claims to see a woman named Norah, a woman who died 40 years ago on this mountain during a winter storm where she ran out of food and had to eat her own babies. Now that is truly disgusting. I hope she at least had some spices to flavor the meat.
Not long after guests start showing up, Bob's OTHER son (spoiler), 12 year old Boyd, chokes on some meat and dies. This devastates Bob's wife so much that she goes into a funk, which eventually leads to her falling and breaking her back, paralyzing her.  On the plus side, he's now the husband of the "paralyzed chick" instead of the rich one.  Gotta look on the bright side, right?
Not unlike Jack Nicholson's Jack Torrance, from the original "Shining," Bob then finds himself having homicidal tendencies. He's also confused when things just start showing up in his hotel, like a library that he never built, and those infamous garden mazes we saw in the original film.
If Bob wants to save his family along with this hotel, he's going to have to get his shit together and figure out what's causing all this madness, a reality we're fairly sure will never come to fruition.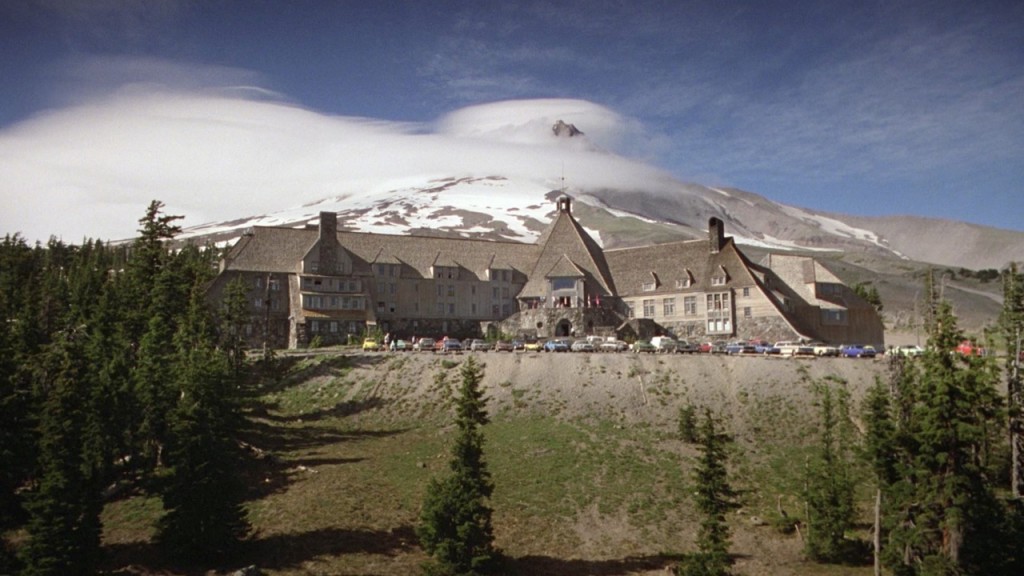 The Overlook Hotel
I've never read the book, "The Shining," so I can't speak to this prologue that the prequel is based on. But I can say that this very much feels like something based on a prologue. And what I mean by that is, I can imagine this 15 page story that Stephen King wrote, which likely highlighted 5 nefarious events (such as the flash flood), and I can see that all five of those points were dutifully incorporated into the screenplay.
And make no mistake. Those events are nefarious. The flood scene is like nothing we've ever seen on film before. It will be amazing. And the scene where Boyd, the son, chokes to death, was particularly graphic and disturbing. But I'm not sure there was anything left to "Overlook." It feels like a "highlight reel" and nothing more. There's no story here to hold it all together.
To be fair, the script starts off strong. We're literally building towards something, and as viewers, we're excited to see how that's going to turn out. But the hotel is finished by the end of the first act, and Boyd is dead at the midpoint. From that point on, I had no idea where we were going. I've used the analogy before (in Gone Girl) of blowing up the balloon all the way until your climax. Well, Boyd's death released all the air in the balloon, and we weren't even halfway through the script. From then on, I'm not sure there was even a balloon to blow into anymore.
The script skittered about with a few cheap scares (seeing dead people) before eventually settling upon Bob T's failing sanity as a narrative engine, much like the first film. But whereas The Shining built up to the loss of sanity nicely, here it seems to come as a last second bail-out. Like, "Hmm, nothing's really happened for 30 pages. Maybe Bob should go crazy now."
I'm not sure how this should be fixed other than to suggest a clearer goal be put in place after Boyd's death. When a story wanders, it often comes back to an inactive protagonist. If the protagonist isn't ACTIVELY pursuing anything, the story itself feels inactive. By giving the protagonist a goal, then, the script gains purpose. It gains direction.
So maybe Bob is looking into his son's death. Whereas he didn't believe in the paranormal before, the strange events surrounding Boyd's death encourage him to find the truth. This gives the story momentum while still allowing you to do everything you were doing anyway (introducing scary garden maze scenes and such).
Also, something that bothered me from the original Shining was still in play here, which is that I never truly understood the rules of this universe. The big twist at the end of the original was cool at first, until I started to think about it, and then it didn't make sense at all. I don't want to get into spoilers here. But at the end of Overlook, there are some things that sure are spooky when you first see them. But then you're like, "Wait a minute. Does that even make sense?"  Like the library that just appears in the hotel.  What is the logic behind that?  Why would ghosts sneak a library into the hotel?  Are they vociferous readers?
Anyway, the script isn't bad, just light on story. I do think they should make this into a movie. The setting is unique for a horror film (the year adds a new dimension to the "spooky hotel" tale) and it's a better set-up than most of the horror ideas out there. Certainly better than "Ouija." But this highlight reel needs to be turned into more of a story.  I hope they pull it off.
[ ] what the hell did I just read?
[x] wasn't for me
[ ] worth the read
[ ] impressive
[ ] genius
What I learned: Something that bothers me in any film is when a writer knows they're going to kill off a character, so they never develop him. The problem when you do this is that when these characters die, we don't feel anything. This is what happened with Boyd's death, the older son. He was mentioned 1/10th as much as Richard (the other son), so when he died, despite it being an awesome death, I didn't feel anything for him. You should treat any dying-later character with just as much depth and complexity as your other characters. The more that's going on with them, the more shocking and more impactful their death will be.