Genre: Noir/Super-hero
Premise: From Marvel – A female private eye with a dark past muscles through her daily routine while trying to overcome her demons.
About: This one has been heavily hyped by Netflix and Marvel the moment it was announced. The series comes to us in all its binge-y glory from the accomplished Melissa Rosenberg, who wrote ALL FIVE Twilight movies. Rosenberg has been trying to get this show on the air since 2010, when she brought it to the networks. It didn't work out, leading to Netflix finally landing the project. Along with their "Daredevil" and another Marvel show coming later, the plan is to eventually bring all these shows together in one of those Marvel team-up things called, "The Defenders." Based on what I saw with this show and also the petering second half of Daredevil's first season, it's a safe bet that I won't be onboard for that one.
Creator: Melissa Rosenberg (based on the Marvel comic book series)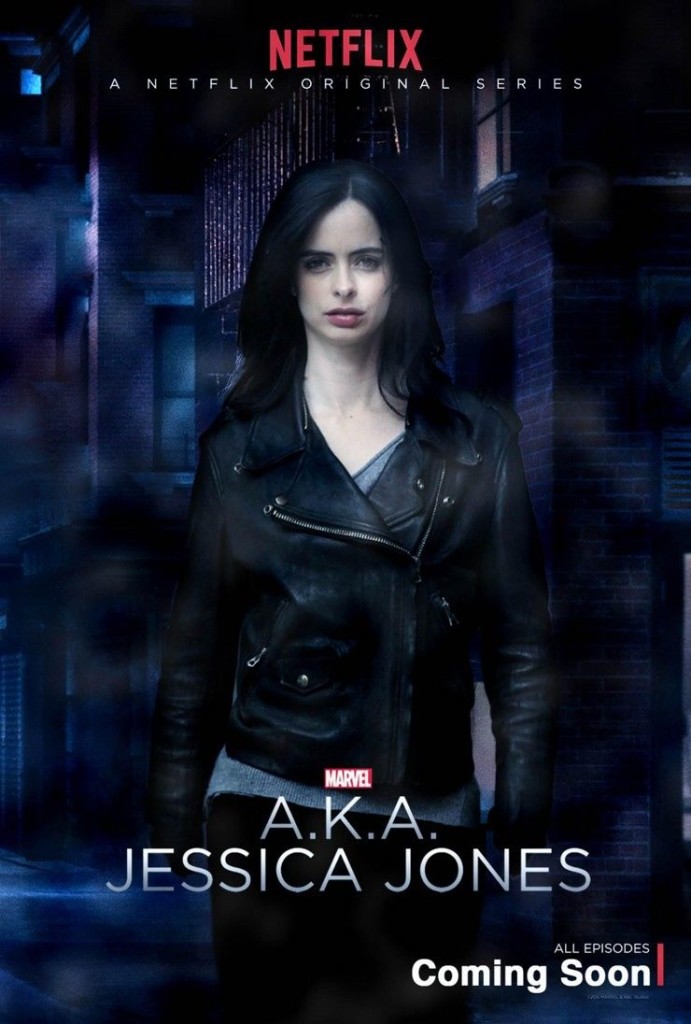 We've gotten to a dangerous place with TV shows. Nowadays, there are so many shows that the only way to get attention is to declare your show the single greatest show that's ever existed in the history of television.
Before a single show has aired.
Rotten Tomatoes, with their fatally flawed TV rating system, isn't helping matters, giving any show that isn't The Goldbergs a 90% rating or higher.
But here's the funny thing. Even THAT approach is starting to get old. So now marketers have to find a new way to get viewers interested. Jessica Jones may be the first show to institute a 'greatest show ever' declaration…
Before a single frame of film was shot.
I have been hearing about this show for a year now and with the supposed buzz surrounding it, you'd think they'd announced a Lost – Breaking Bad crossover series.
Based on the Marvel comic, Jessica Jones follows a private detective, Jessica Jones, at her job, which mainly consists of busting men cheating on their wives (go girl power!). She's occasionally hired by a big company to dig up dirt on people – one of the many private detective been-there-done-that tropes that this show embraces.
In the pilot episode, Jessica's hired by an older couple who believes their adult daughter's been kidnapped by a cult. Jones looks into it, and realizes that the woman is in an abusive relationship. But not just any abusive relationship. An abusive relationship with JESSICA'S FORMER BOYFRIEND, the delicately named "Kilgrave."
From here we hint at Jessica's dark-disturbing past, which included dating Kilgrave, a mind-manipulator or some such. Jessica's got PTSD from the relationship and realizes that getting this daughter out of the relationship will be near impossible. Because of the mind-control and all.
Meanwhile, we see Jessica occasionally do things like lift cars six inches off the ground, an apparent nod to her being a retired superhero, although you're not going to get that information from the show. I had to look it up online.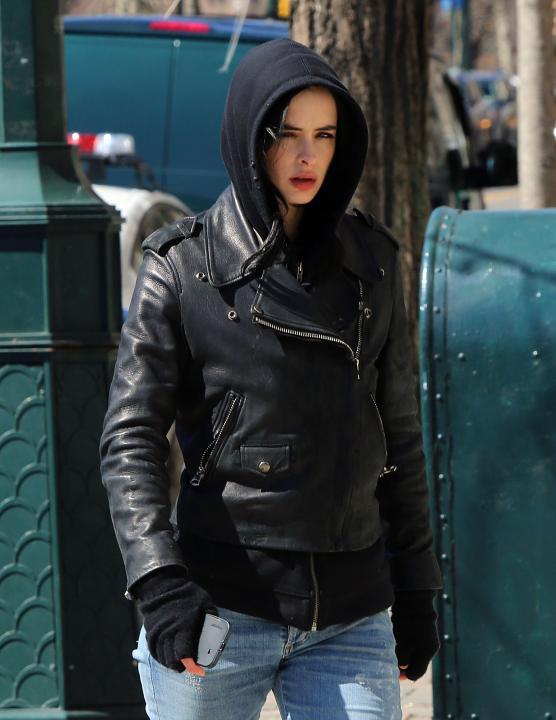 While I only watched two episodes due to their dreadfulness, the show looks to want to build around this mind-manipulator Kilgrave making his way back into Jessica's life, as well as Jessica's new love interest, Luke Kage, a local bar owner who also has secret super powers. If you're into all of this stuff, wonderful. I've never been more bored in my life.
Here's my problem with Jessica Jones. For all the hoopla surrounding this show, it's pretty freaking standard. You have a private eye (a formulaic staple of TV for 60 years) with a dark past (ooh, haven't seen that before). The only real difference is that a) she can swear cause this is Netflix, b) they can be edgy cause this is Netflix and c) the superhero angle.
That last part would appear to be the unique draw, but through two episodes, all I've seen Jessica do is pick the back of a car up two feet. I guess that makes her a superhero? Strangely, six scenes later she can barely pull a 110-pound woman out of her bed.
Going into this, I had no idea Melissa Rosenberg wrote it. But now that I know, a lot of things make sense. Jessica Jones contains plenty of echoes from the ultra-cheesy Twilight series. A female lead. Tortured and frustrated. Meets a man. Wants him but can't do anything about it. And while the show trumpets itself as dark and cool, I couldn't help but feel like it was all smoke and mirrors.
Sure, the cinematography is great. Netflix allows for splashier DPs and more takes with their higher budgets. But how edgy is this show? Whenever Jessica Jones has sex, she's fully clothed. Yeah, because that's how people have sex in real life. If you want to play with the big boys who really push the limits – shows like Game of Thrones – you can't be squeamish about that stuff. It's those moments that break the suspension of disbelief, since now you have viewers wondering about the actor who plays Jessica Jones' nudity clause and not, you know, the actual scene!
If you want to see a show that truly takes risks and truly has a unique voice (and doesn't just announce that it does a year ahead of time) go watch Mr. Robot. It's not for everyone, but one episode and you realize that you're watching something different. The cinematography alone is so… odd. It creates that unstable viewing experience that Jessica Jones only wishes it could accomplish.
And now that I think about it, I'd argue CBS's Supergirl is more inventive than this show. At least that show took a chance and went away from the groupthink trend of dark superheroes. Instead, it went the fun route and while I've only seen the extended trailer, it looked like a much better time than this.
I guess my final question with this show is: What's the big deal? Why are we supposed to like this? What does it bring to the table that's different besides a high production value? Cause all I see is some angsty chick who's being angsty for no other reason than that it's cooler that way. If I wanted Veronica Mars with the lights turned off, I would've downloaded it on Itunes. I wouldn't say I hated this show. But I got close.
[ ] what the hell did I just read?
[x] wasn't for me
[ ] worth the read
[ ] impressive
[ ] genius
What I learned: Never write a screenplay or teleplay because you think the show would be "cool." Write it because you have an idea to explore, characters you want to dig into, a theme you wrestle with daily. The savvy viewer (and almost all the execs out there) can smell something that's all flash and zero substance. Jessica Jones pretends to have substance, but it's as thin as the comic book paper it was originally published on.