Genre: Biopic
Premise: Chronicles the early life of L. Frank Baum, the author of "The Wizard of Oz."
About: Unknown scribe Josh Golden hit the kind of jackpot that can turn a black and white world into a color one. He was a finalist in the Nicholl Screenplay Competition (with this script), then sold it to New Line. He's even got mega-producer Beau Flynn (San Andreas, Rampage, Requiem for a Dream) producing the movie. The script hit the trifecta when it landed on last year's Black List, grabbing up 11 votes. Things could not be more yellow brick golden for Josh Golden.
Writer: Josh Golden
Details: 113 pages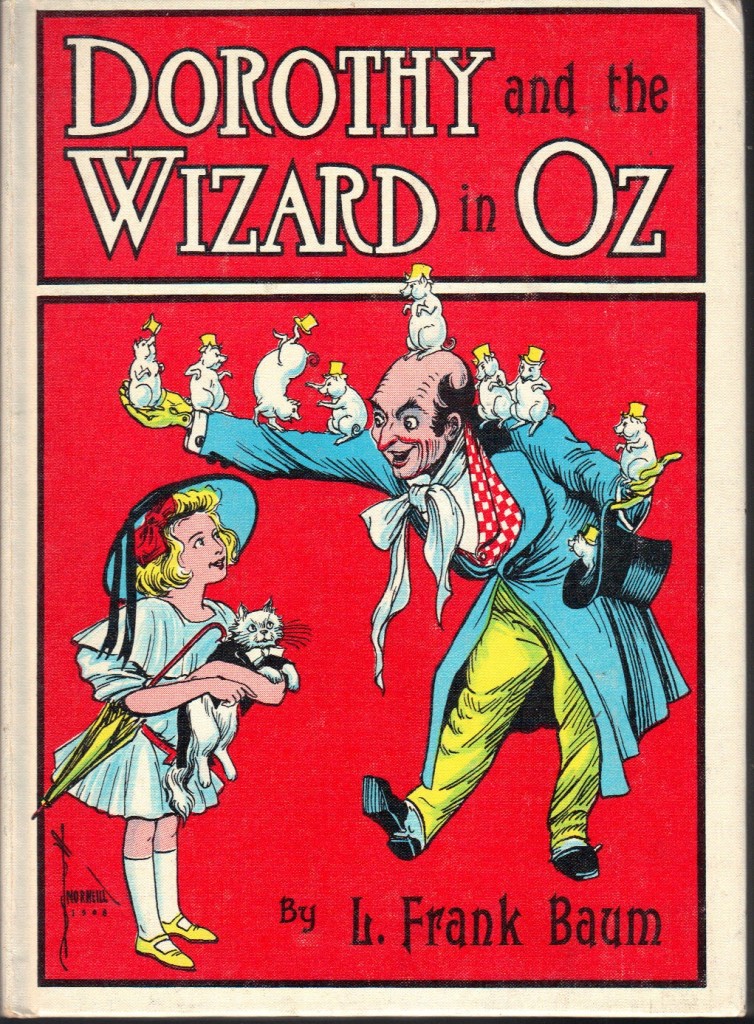 I had to give up on a few Black List scripts before I got to this one. I don't know what's going on with the current state of specs but, sheesh, I'm struggling to find good material in this jungle.
It started with Tau, which was torture porn. I don't know if movies about sexually torturing women are going to work in this day and age. The feminist movement has pretty much put the kibosh on that. Not to mention, the genre feels dated, like something you'd find on an abandoned Eli Roth hard drive.
From there I went to Professor Psghetti, about a children's show host who hates children. This one barely crept onto the Black List. I love the irony of the premise but there are 5-6 of these scripts out there already. This is why it's a good idea to track the industry. While an idea may not be well-known to the masses, it might be very well-known to all the agents in town.
Then I read Erin's Voice, about a deaf man who discovers that he can hear his local barista (and only her). I went into this one thinking it was a comedy all the way, but everything was being played straight. I admired that for awhile – that it was different – until I hit Act 2 and realized I had no idea what kind of movie the writer was going for. A straight-forward drama about a guy who can magically hear his barista? Know your genre. Know what kind of movie you're writing. Calgon, take me away.
That led me to "Oz." I figured how bad could a biopic about the guy who created "The Wizard of Oz" be? Let's find out!
The unfortunately named Lyman Frank Baum is a writer. But unlike today, in 1898, writing didn't exactly pay the bills (that's sarcasm if you couldn't tell). His wife, Maud, is bummed that Frank's giving up on writing so easily, but she's pumped to start a family, so bye-bye dreams.
This sends Frank and Maud off to the booming town of Aberdeen, South Dakota, where Frank hopes to open a party store and take advantage of the new money in town. While working at the store, Frank helps tend to his niece, Dorothy, a beautiful young girl who's beset by a crippling illness.
Because Dorothy isn't healthy enough to go outside, Frank brings the outside to her, entertaining her with imaginative tales of far-off worlds where anything is possible. When Maud overhears Frank tell these amazing stories, she reminds him just how talented he is.
If he could, say, turn all of those stories into a book, he could entertain millions. But Frank doesn't believe he's got it, and when the shop fails, he becomes a travelling salesman, visiting the entire Midwest, selling fine China.
It isn't until Dorothy's health goes into a tailspin that Frank finally gives his book a shot. Using her as inspiration, he creates one of the most imaginative pieces of fiction of all time, The Wizard of Oz.
Robert Downey Jr. for Frank?
So there's a cynical side of me that looks at this and says… haven't we seen this before?
In Saving Mr. Banks? In Seuss? In The Muppet Man? In Finding Neverland?
Haven't we been down this yellow brick road already?
Before I can get too upset about it, I must remind myself that the Author-Biopic is an official genre now. It's not something where they made two of them and the world moved on. These are films that writers are going to keep writing.
Once you accept that, Road to Oz, like a well-toasted munchkin, is a little easier to digest. But may I offer an observation amidst this realization?
Once something becomes a "thing," executing the most straight-forward version of that "thing" is no longer an option.
There was a time, long ago, where the only way you could get cheese was from a block. If you were in the cheese business, you were providing it in block form. So let's say you wanted to break into the cheese business at that time. What do you think your chances would've been had you delivered your cheese in a block, JUST LIKE EVERYONE ELSE?
Maybe if your cheese was the greatest cheese in the land, you would've succeeded. But chances are it wouldn't have been. In which case, your business would've died a miserable cheesy death.
However, what if you came up with the idea to SLICE the cheese? To offer it up in SLICES form? You would've found a new angle into the cheese market. Or maybe you lived in Wisconsin and thought to yourself, "Boy, cheese would be so much better in ball form." So you created cheese balls. Again, you were FINDING A NEW ANGLE into this market.
It's the same thing with movie genres. Even sub-genres. Everyone is delivering a cheese block. You need to give them cheese sticks. "Road to Oz" isn't a bad script. But the execution is the exact same execution that all the author-biopics are using. Wikipedia timeline. Brief flashes into imaginative dream sequences. Clever nods to the writer's most famous creations. The End.
And that's hard to digest because The Wizard of Oz was one of the most imaginative pieces of fiction ever written. It became what it is because Baum took major chances. We don't see that kind of bravery here. And I don't know if a screenplay about Baum's life should be held to that expectation or not, but we should at least see some imagination, right?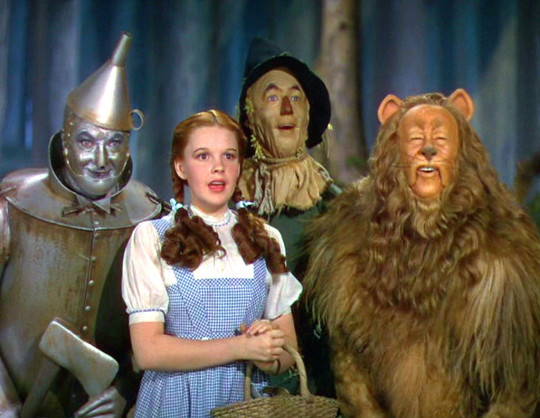 And it's the obsession with incorporating these clever nods to the writer's creations that really hurts these scripts (for example – a group of monkeys all of a sudden become FLYING MONKEYS in Frank's imagination).
Because that's not what these scripts should be about. They need to be about a PROBLEM that's keeping the protagonist from achieving his life goal. Look at the script, Dalton Trumbo, which I reviewed a few weeks back. In that script, the PROBLEM is Trumbo getting blacklisted. There's the obstacle that our hero must overcome.
I'm not sure what the problem is in this screenplay. I suppose it's that Frank doesn't believe in himself enough to write his book? But that was never infused into the story in any meaningful way. We'd just occasionally hear somebody – usually Frank's wife – say, "You're so talented. You should be writing your book."
For a story to work, the problem must BLOCK THE CHARACTER from success. And it must be clearly identified so that we, the audience, know what our hero is fighting against, what he must overcome. If we don't know what a character must overcome, how can we invest ourselves in their story? We're not even sure what they're trying to do!
One of my favorite screenplays of the year was another biopic, Joy. Joy's PROBLEM was clear. It was this mop she invented. She couldn't figure it out. No one would buy it. It became her obsession. So we wanted to see her conquer that mop. That was the PROBLEM that propelled our hero and our story.
Why didn't we have that here?
I mean hell, The Wizard of Oz had one of the clearest problems of any movie ever. Dorothy needed to get back home. Why not use that as inspiration for "Road to Oz?" Frank was a travelling salesman. Why not go full-Kaufman and have him get lost in some far-off land from which he needs to find his way home? The Tim Burton version of the story. At least then it would feel unique.
I should finish this up by reminding everyone I'm not exactly in tune with why people see biopics. I think folks just want to see how someone got their inspiration, particularly if it takes them to another world (like 1898). And I should respect that it doesn't have to be more complicated than that.
But the storytelling purist in me wants conflict. It wants problems that the main character must overcome. And the problems in Frank's life – at least this version of his life – feel too lightweight. For that reason, I couldn't get over this rainbow.
[ ] what the hell did I just read?
[x] wasn't for me
[ ] worth the read
[ ] impressive
[ ] genius
What I learned: Don't think that because you're not writing Die Hard, you don't need a PROBLEM for your main character to overcome. You need PROBLEMS in character-driven movies just like you need them in high-concept movies. I'd argue that the problem is the movie. If you don't have that clear DOMINANT OBSTACLE in the way, it's difficult for your story to gain traction, since we're never clear what it is our main character is trying to do. Again, in Dalton Trumbo, another writer-biopic, the problem is clear: He's been blacklisted. That gives the movie form, it gives it clarity. It allows us to participate and understand what our main character must defeat.
What I learned 2: Never rest your author-biopic on gimmicky nods to the writer's famous creations. In other words, if you're writing a biopic about Steven Spielberg, don't think that you can dress him up as a T-Rex for Halloween, give him a dog named "Jaws," have a giant boulder nearly crush him at summer camp, and have his family see a flying saucer at Thanksgiving dinner, and call it a day. Those clever nods should be the icing on your story. They should never be the cake. The cake should be the PROBLEM that your protagonist must overcome (see above).