Genre: Biopic/War
Premise: The story of one of Hitler's top 5 most hated men, Jasper Maskelyne, a magician who used his unique talents to thwart the Nazis in World War 2.
About: The War Magician has been in development for almost a decade. The best chance it had of getting to the big screen was when Cruise and Wagner bought it, hoping to make it one of their United Artists projects. Well, UA went down the garbage disposal like a bad egg salad sandwich, and the project got spit back out into the ocean. Currently, it seems to have reemerged with Benedict Cumberbatch attached and Rogue One screenwriter Gary Whitta penning the screenplay. But this is the Cruise-Wagner draft, adapted by Ari B. Rubin. Rubin doesn't have any major credits but was featured in the 2009 documentary about screenwriting, Tales From The Script.
Writer: Ari B. Rubin (based on the 1983 book by David Fisher)
Details: 134 pages – August 12th, 2007 (First Draft)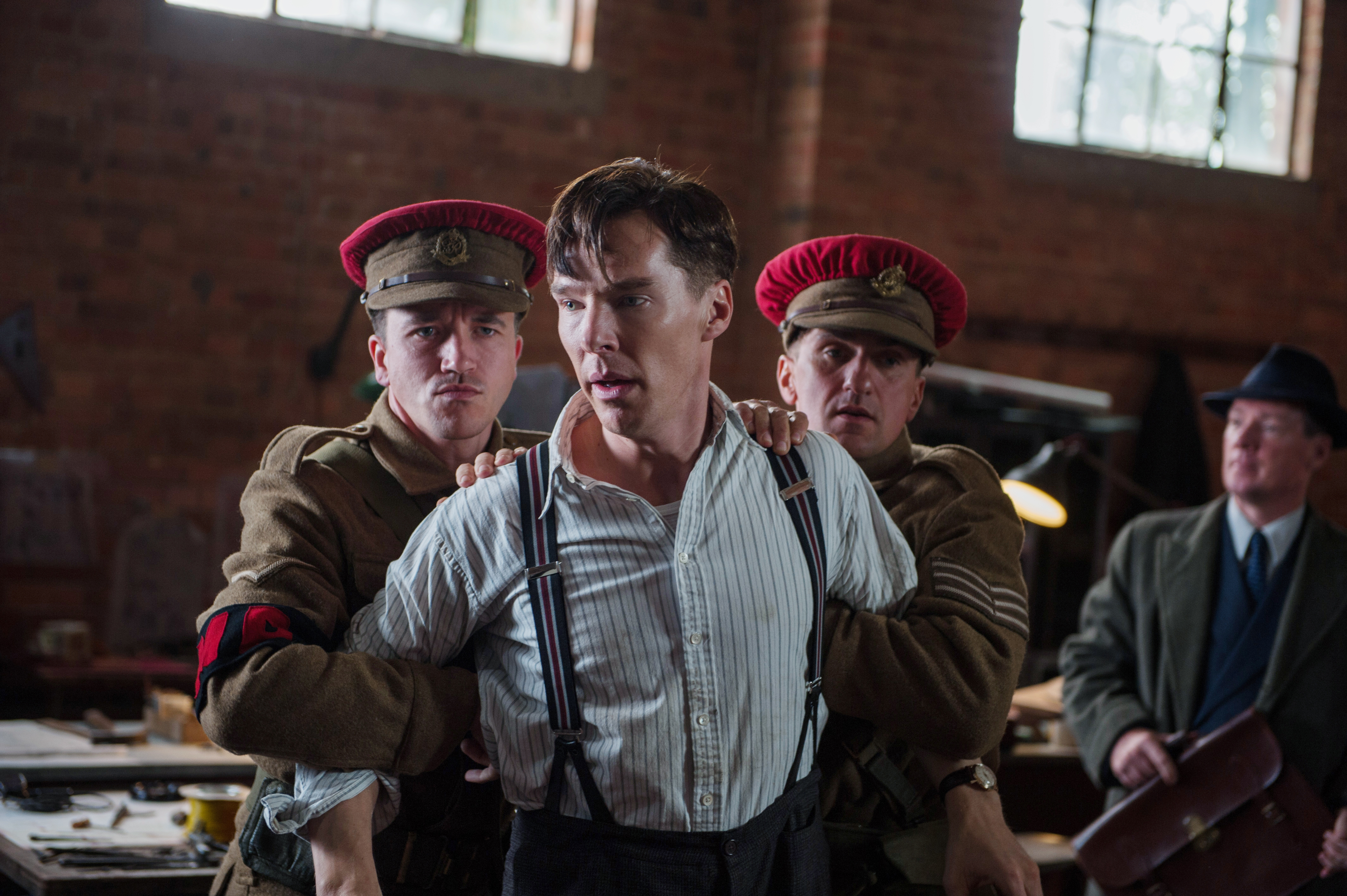 There are some ideas you hear and immediately say: "That's a movie." You can tell that, one way or another, the script is going to make it to the big screen. The War Magician is one of those ideas. I mean, come on, a REAL LIFE STORY of a magician who uses illusion to defeat the Nazis? I can hear Steven Spielberg cancelling his Ready Player Two plans as I write this.
But adapting these projects is harder than it looks. You're dealing with an extremely serious subject matter in World War 2, yet you have this goofy conceit to play with – someone using magic to defeat the Nazis. So what started as a slam dunk starts looking like a no-look pass into the stands. I mean check out Monuments Men, a film that attempted this same approach. Those guys got bludgeoned by the Tonal Gods and the results cried for themselves.
Jasper Maskelyne is a 10th generation Magician. His father was the biggest magician in Britain at one time, so Jasper has a lot to live up to. And when World War 2 rolls around, Jasper starts questioning his life choices. Men are dying for his country every day, yet he's goofing around on-stage with bunny rabbits.
So Jasper does the unthinkable. He goes to Winston Churchill and asks if he can join the army. "To perform for the troops," Churchill asks? "Sure, why not?" No, Jasper replies. He wants to be an ACTUAL SOLDIER.
Not only that, he wants to use his unique set of skills to help them win the war. Jasper is particularly obsessed with Hitler's number 1 desert general, Rommel, "The Desert Fox." Rommel has the British army chasing its tail. But with the power of illusion, Jasper thinks he can take him down.
Churchill reluctantly gives him the go-ahead, but it doesn't get any easier. Britain's generals think this is a giant joke – a publicity stunt maybe – and do the army equivalent of making Jasper sit in the corner wearing a dunce cap.
But Jasper doesn't give up. He puts together a rag-tag group of illusionists (a guy who can paint life-like paintings, for example) and starts looking for magical ways to defeat the Germans! The first is painting a hundred green tanks brown, so that they're camouflaged in the desert. The next is to create a fake miniature port town of Alexandria, so that the German bombers skip over the real city and bomb Jasper's paper mache one instead!
All the while, the surprisingly cad-ish Jasper falls in love with another woman on the team. And they set out to do the impossible – defeat the Nazis with magic!
There's something to be said for finding that premise that allows you to have fun. Because outside of over-the-top comedies, it's rare to discover a premise that grants you a chest of fun scenarios you can raid for 120 minutes.
Back to the Future is a good example. You read that premise (a high school kid gets sent to the past where he must help his father win over his mom, who's ironically fallen in love with him instead) and the scenes just materialize before your eyes.
War Magician (what a title, by the way) leaves a similar sweet taste in your mouth. Just by reading the title you start imagining scenes. And here's where the script first tripped up. All that cleverness we're hoping to see? It never really emerges.
A healthy chunk of the second act is dedicated to Jasper painting green tanks brown so that they're camouflaged. The catch? He uses camel dung to do it! Um. Okay. That's sort of interesting, I guess. But is it magic? Cause it sounds to me like it's not magic.
It's one of the first things you learn in screenwriting: THE PROMISE OF THE PREMISE. If the premise promises awesomeness and you can't deliver on that awesomeness, don't write the script. Cause all you'll have at the end of the day is a lot of disappointed readers.
It makes me wonder if this script shouldn't move one step over into "sort of based on a true story" territory. Cause once you have that, you can invent your own magic tricks that Jasper thinks up, even if they never happened. Maybe you go into "Prestige" territory, where Jasper starts doing crazy shit and we're not sure if he's performing magic or if this is, indeed, an illusion.
I've found this to be a common debate in Hollywood. The people making movies seem to be divided down the middle between "focus on the reality of it" and "focus on the supernatural of it," which makes collaborations on these films tough, since there are always two people at the heart of the project diametrically opposed to which one of these directions the movie should take.
In addition to that little issue, the storytelling here just isn't very good. Part of that, no doubt, is due to this being a first draft. But even with that caveat, I found the script to be a classic victim of the "boring linear biopic approach." We meet our hero when he's young. Something bad happens to him. Meet him again when he's a young adult and makes his decision that sends him off on this adventure. Then we see him engage in said adventure, which has its own formulaic stages.
I was watching The Imitation Game recently, which could've had the same problem. But the jumping around in time gave us just enough unpredictability to keep us off-balance. I think that's an important component to screenwriting that writers don't talk about enough: Keeping the reader off-balance. Because if the reader never has to worry about falling, they're likely bored. You gotta shake the balance beam every once in awhile. This balance beam was three feet wide and rock-steady.
I love this idea. I think someone will make a great movie out of it. But it won't come from this draft.
[ ] What the hell did I just read?
[x] wasn't for me
[ ] worth the read
[ ] impressive
[ ] genius
What I learned: "Going through the motions." One of the more common mistakes with biopics is "going through the motions." The scene where they're a young kid. The scene where they're a teenager. The scene where they're a young man, making the big decision. You have to remember that you're trying to entertain, not lead someone through a checklist. So always ALWAYS prioritize that side (entertainment) over the other side (setup). Or here's another way to put it: Never write a scene because you believe you have to. Write a scene because you want to.