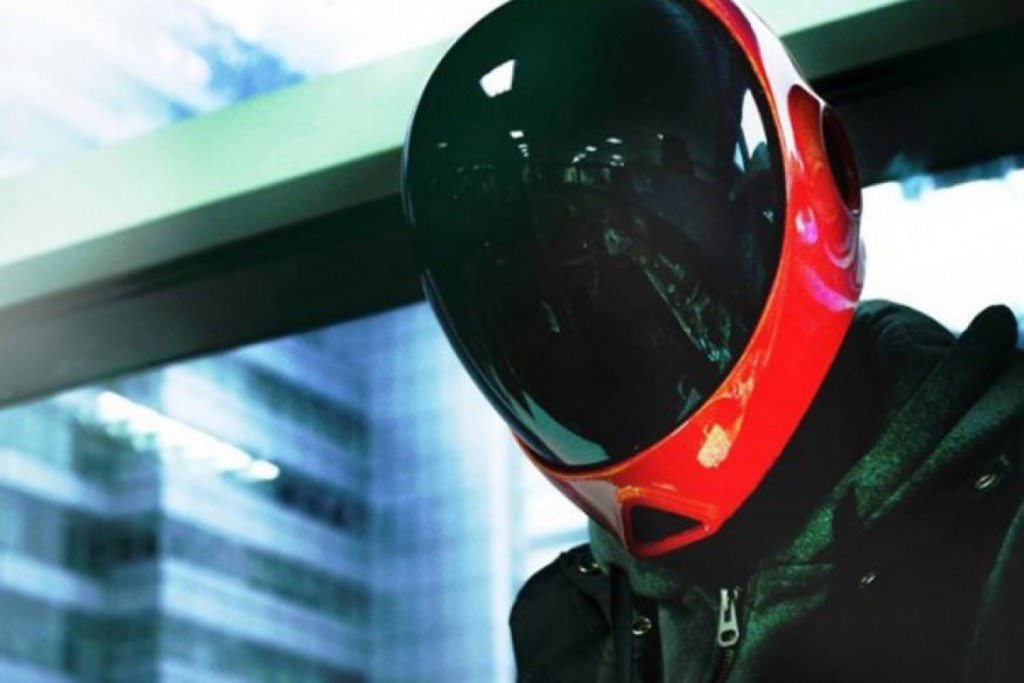 You may not have heard yet, but the next contest here at Scriptshadow is a SHORT SCRIPT CONTEST. And the winner is going to get his short PRODUCED. We're going to shoot it, edit it, then premiere it here on Scriptshadow. How exciting will that be!
We'll get into the details of the contest in the coming weeks. But right now, I want you guys to start writing shorts. That's right, shorts with an "S." One of the shitty things about a feature script is it's a huge commitment. That's why you have to prep so much (getting feedback on concepts, outlining, etc.). Cause once you get on the train, you're not getting off for months.
The great thing about short scripts is you can bang them out quickly. Hell, you could write a short in five minutes. TAKE ADVANTAGE OF THIS. I would encourage all of you to write AT LEAST 10 short scripts before choosing which one to send me. Write five of them today. Or make a deal with yourself to write one a day for the next ten days. Identify the one that pops the most, then rewrite it into a masterpiece.
How do you write a short masterpiece? Here are some guidelines to get the most out of your short script…
CONCEPT
This doesn't change from features. If you don't have a good concept, nothing you write will matter. A good concept feels bigger than real life. The opening to the movie, Scream, is basically a short movie. A young woman home alone. A man calls her. Wants to play a game where life and death are at stake. If you're going with something more "real life" driven, try to find some irony. An ice cream truck owner who gets in a nasty war with the adjacent ice cream truck. But these are specific examples. A good concept is anything that excites someone when they hear it. Imagine yourself pitching your idea to someone. Do they say, "Whoa!" or do they politely reply, "Sure, that sounds cool?" If you can't come up with anything, start with a dead body. Lots of great movies start with a dead body.
BUDGET
Because short movies don't make money, budget is always a concern. Therefore, your locations will need to be limited. However, instead of letting that deter you, let it excite you. You can use contained locations to your advantage, as they provide an opportunity to trap or limit your characters, both things that lead to more dramatic storytelling. You should never limit your imagination. But keep in mind that funds are scarce for this format. Best, then, for your story solutions to be simple rather than elaborate.
GENRE PIECE
The reason that a large majority of short films garner less than 200 views on Youtube is because they don't embrace genre. Bread-and-butter shorts about friendship or philosophizing or life or two people in a coffee shop talking – it's not that those shorts can't be good. But nobody watches those shorts and says, "Oh man, I HAVE to send this to my friend!!!!" Science-fiction, horror, time-travel, fantasy, action – these are way more likely to excite viewers and get them to pump up your view-counts. If you have a choice between a non-genre piece and a genre piece, I advise you to go with a genre piece.
JUMP IN RIGHT AWAY
One of the most common things I see in successful shorts is that the story starts out immediately. The reason for this is that all shorts are watched on the internet, where the viewer's hand is on a device that, the millisecond it's bored, has the ability to jump to another website. So if you bore someone within the first 20 seconds of a video, they're gone. For this reason, you want to try and capture the viewer's interest right away. This does not mean with action. It could be with mystery or just a weird mysterious shot. At the very least, make sure something is happening. Because if you're not thinking about capturing the viewer right away, you're limiting the appeal of your short.
SHOCK VALUE
Some may see shock value as cheap. But when you're telling a 4 minute movie, you have to use every tool at your disposal, and shock value shorts get passed around all the time. Shock value could be a character screaming racist things right at the camera (early Spike Lee). Or could be something with intense violence. Or my friend wrote a short about a guy who was cursed with seeing everyone naked (until meeting the girl of his dreams, the only person he could see clothed). A short with all naked people? That would get passed around. Shock value is not necessary to write a good short. But a good shock value concept can get a killer amount of views.
SUSPENSE
Suspense is one of your best friends in short film writing. One of the simplest and effective setups is to introduce us to a character, imply that something bad is going to happen to them, then suspend the outcome of that bad thing until the end of the story. Watch Psycho for research, which is really a series of short suspenseful films. Notice how a scene where a criminal is buying a car, with a suspicious cop nearby, can turn into a hell of an entertaining scene. Any Hitchcock research should give you lots of short ideas.
EMOTION
Emotion is the one area where most short films fail to shine. And that's because most shorts are director-driven and directors don't know how to mine emotion as well as writers. So this is the area where you can bring your expertise to the table. Emotion mainly boils down to creating characters we care about and placing them in peril (whether it be emotional or physical). A man negotiating the release of his kidnapped son can be heartbreaking if written well.
GET CLEVER
Short films are one of the best places to experiment. Wacky narratives that get tiresome over 100 minutes could be perfect for 5. Don't limit yourself to linear storytelling. Jump around in time, in space. You could tell your story backwards. You could do a Sliding Doors type thing where you're showing two different timelines of the same person. You could do time travel. You could do an unreliable narrator thing where what we're being told isn't what's happening. Shorts are one of the best places for super-creative people. This is your opportunity to show just how clever (or weird) you are. Just make sure it makes sense in the end.
A GREAT FUCKING ENDING
Shorts are these bite-sized stories that we watch quickly and move on from. In order for us to want to share them with others, they really have to resonate. One of the easiest ways to do this is a big ending, a twist or a shock that hits the viewer right between the eyes. And because your story is so small to begin with, it almost feels pointless without a punch of a finale. For this reason, try to think of your ending in conjunction with your concept. Go out with a bang if possible.
A FEW FINAL THOUGHTS
Pictures can be helpful in coming up with short ideas. Go to one of those random image sites (can anyone list a good one in the comments?) and watch your imagination spark to life. — Don't write a short with people in an apartment while the end of the world is happening outside. That short idea has been done to death. Unless you have a fresh take on it of course. — Also avoid "multiplicity" type shorts, where one person keeps getting cloned. I've seen that idea far too often. And it's never good. — Finally, a great idea trumps everything. If you have a stupendous short idea that doesn't follow a single rule I listed above, WRITE IT. The above are merely guidelines for what tends to work best in short film writing. I wouldn't be surprised if the winning short is so unique that it ignores many of the thing that I've talked about.
INSPIRING SHORT FILMS
Stutter – emotion, concept
Controller – genre, emotion
Fortune Cookie – clever, ending
Cargo – genre, emotion, ending
Dead Island – emotion, clever
Noah – Clever, emotion
The Black Hole – clever, ending
PLEASE SHARE LINKS TO YOUR OWN FAVORITE SHORT FILMS IN THE COMMENTS! LET'S INSPIRE EACH OTHER!